Description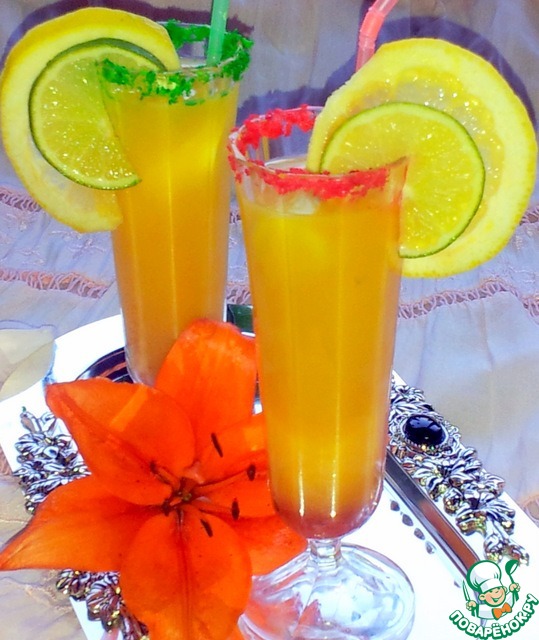 Citrus juice - mix with a hint of ginger and raspberry, flavored ice. Very tasty and healthy!
Ingredients
3 piece

1 piece

4 piece

4 piece

2 Tbsp

50 ml
Cooking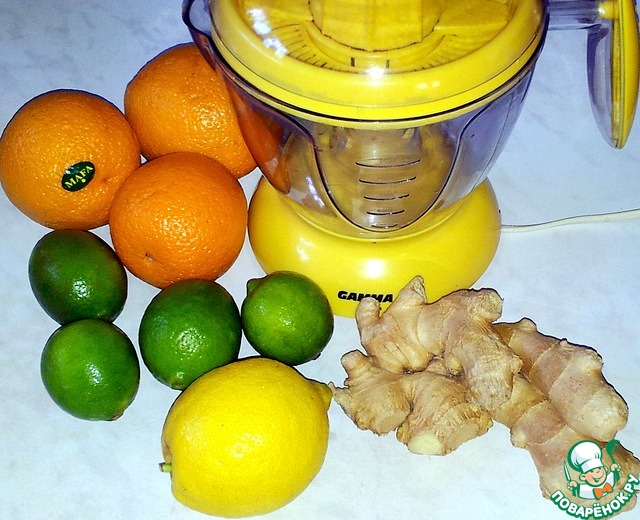 Ingredients - orange, lime, lemon, ginger. ( The weight listed in the ingredients are purified fruits ).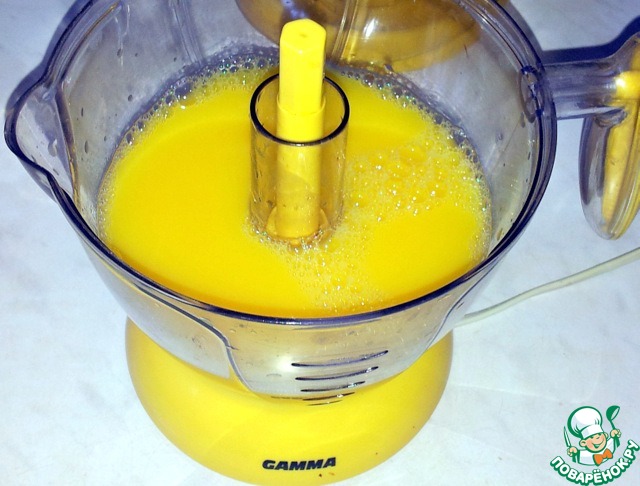 Fruits cut in half and squeeze the juice with a citrus juicer. I got 750 ml of juice.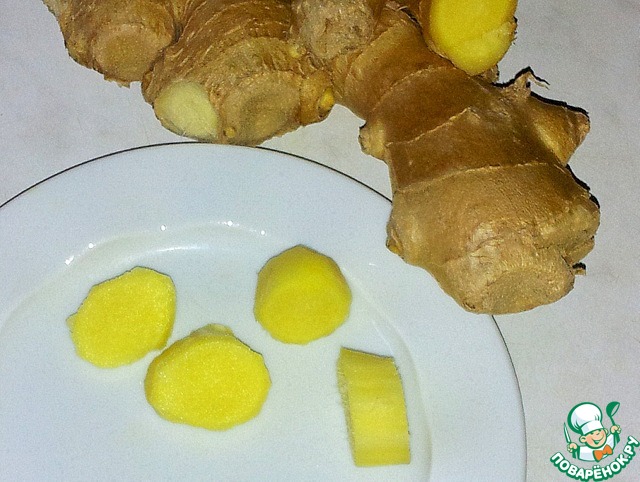 Cut a piece of ginger 5 cm - 6. Clean and divide it into 4 parts.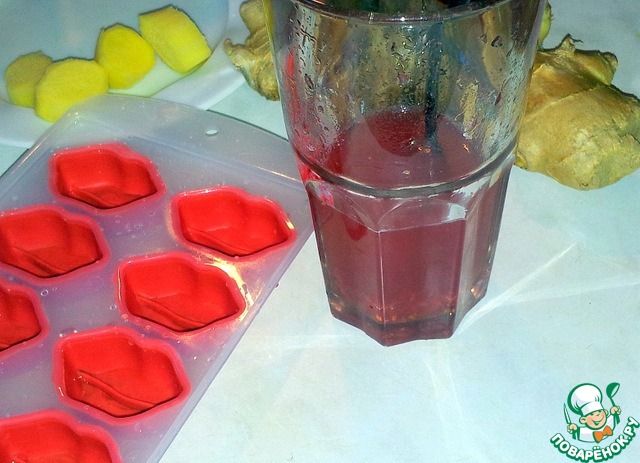 In mashed raspberries add a little water.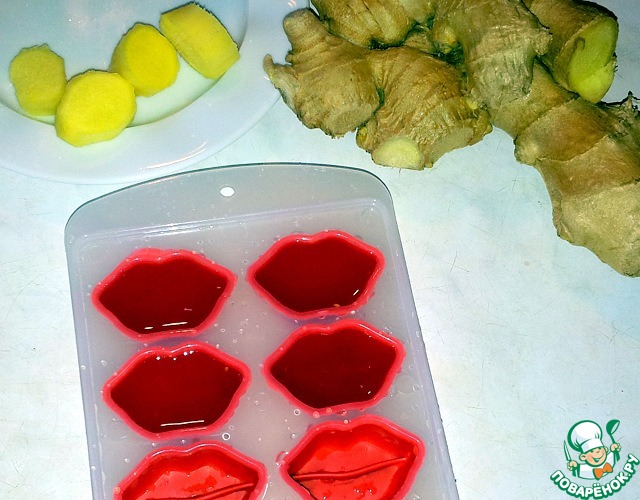 Mix, drain and fill 4 cell batteries. Here are scarlet, plump lips. To remove the form in the freezer. ( This must be done in advance ).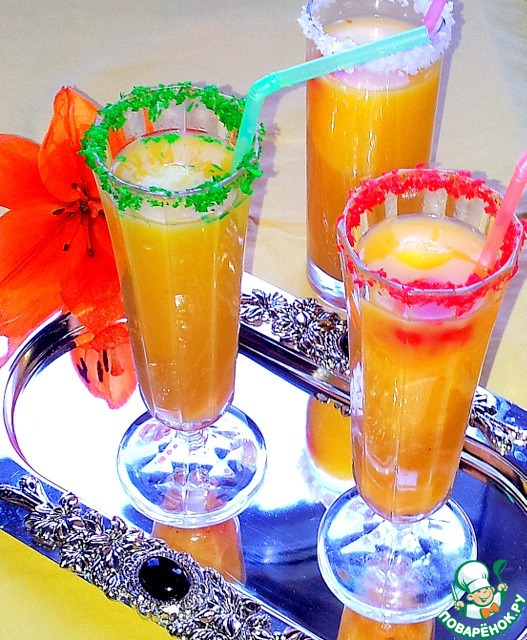 As well in advance to prepare the glasses. Moisten edges with water and roll them in coconut chips, can be in the Sahara... In the glass, pour the juice and put each on a piece of ginger.
Raspberry ice is ready, it is gently squeeze out the silicone mold and put into glasses.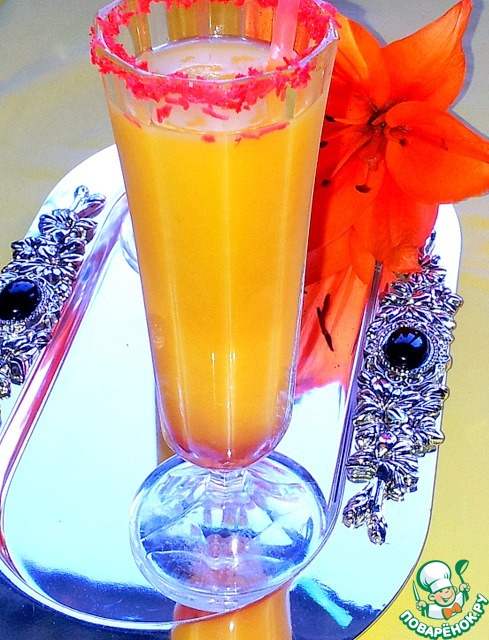 If you look at the bottom of the glass visible red ice.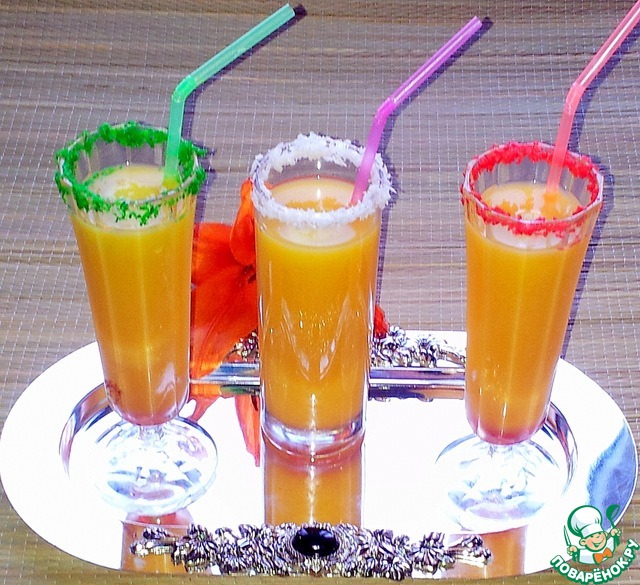 I made 3 glasses, and the fourth portion left in the fridge in a bowl.
The edge of the glass can be decorated with slices of lemon and lime...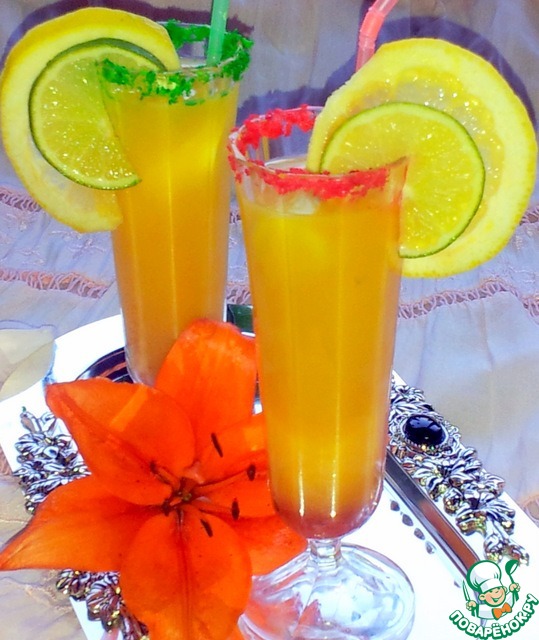 Sugar and water is not added, only there at the time. The fourth portion was more than delicious, rich and flavorful, because the juice is cooled, the ginger steep and the ice was well frozen.