Description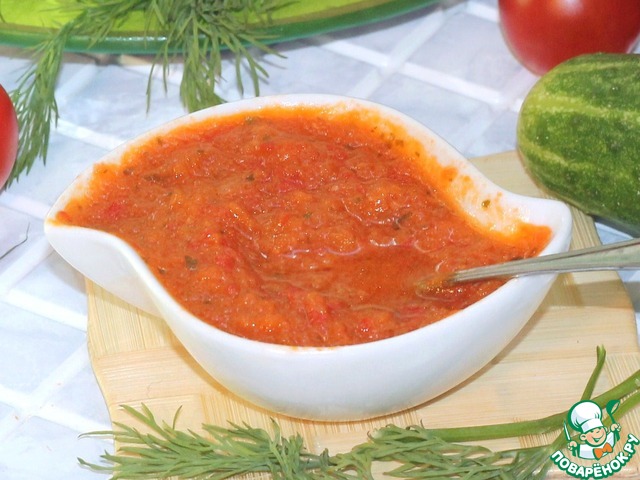 Offer you a home brew is very tasty, fragrant and spicy sauce "in tabaski ". Red pepper sauce is perfect for all lovers of meat and fish kebabs.
Ingredients
1 piece

20 ml

20 ml

3 piece

4 piece

20 ml

3 tooth

1 tsp

1 coup
Cooking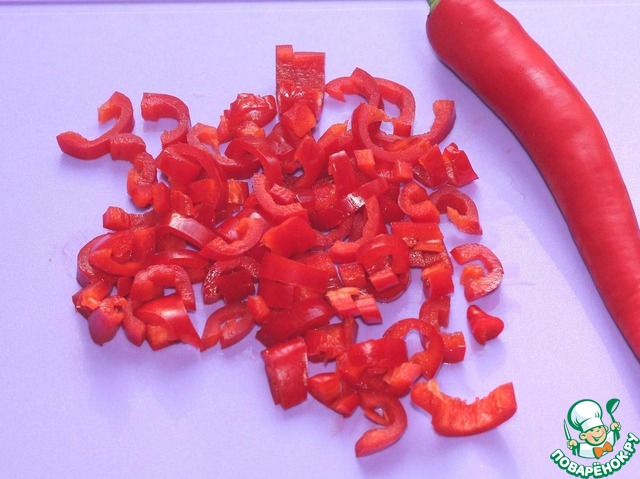 Peppers finely chopped, under a jet of water to remove seeds. Better to do it with gloves on.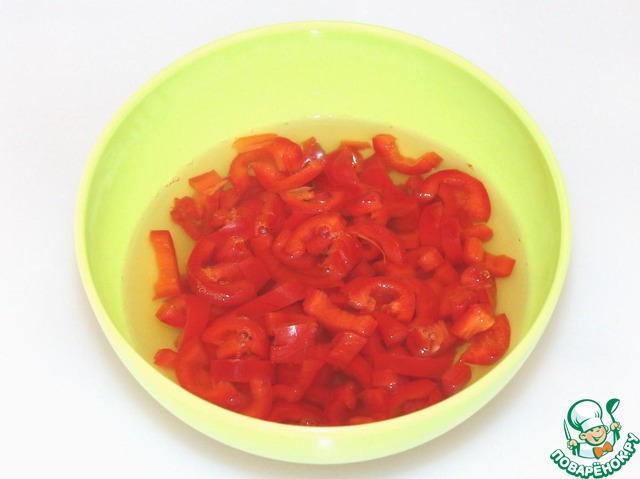 Peppers pour boiling water and leave for 30 minutes. Fill with boiling water to remove at least a little urgency. In the process of cooking, you can add a few tablespoons of this drained water. But fans of the fiery sauce can not fill the peppers with boiling water.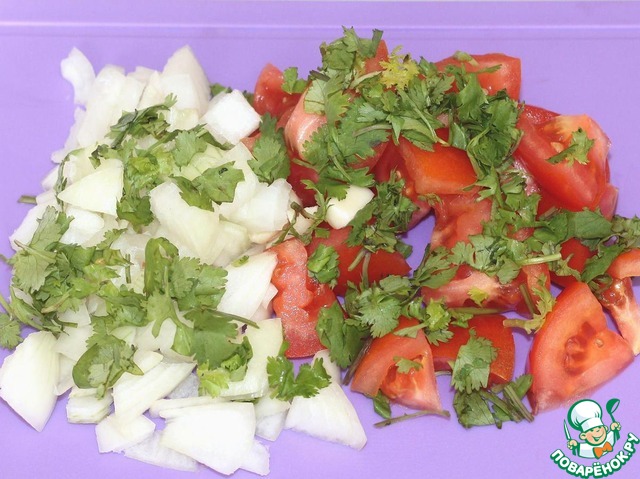 Tomatoes, onion, garlic and parsley chopped.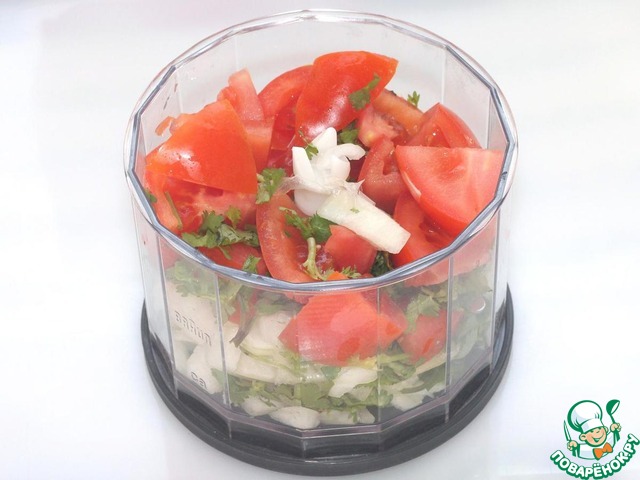 To load the vegetables in the bowl of a blender. From the peppers to drain off the liquid and add (peppers) other vegetables, grind everything into a puree.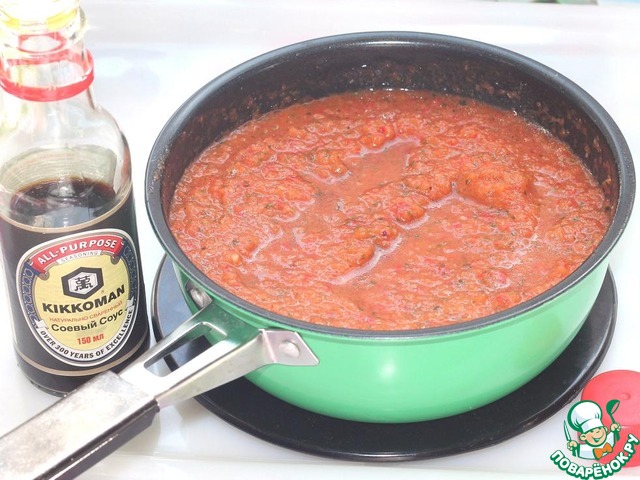 Heated in a saucepan the butter, add the puree and boil it. Add salt, sugar, wine vinegar, soy sauce and stir. Boil until the consistency of liquid sauce.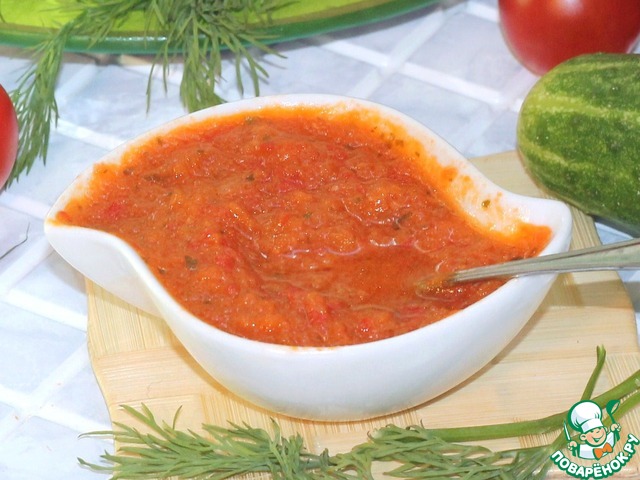 The finished sauce to cool and pour into a gravy boat. Serve to your favorite dishes. Bon appetit!