Description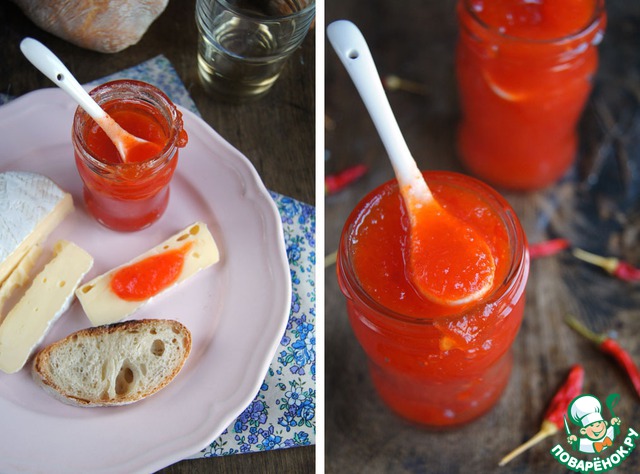 Marmellata di peperoncino. Recipe from Calabria, the southern region of Italy. A great addition to meats, soft cheeses.
Ingredients
20 ml

350 g

60 g

0.5 kg

0.5 kg
Cooking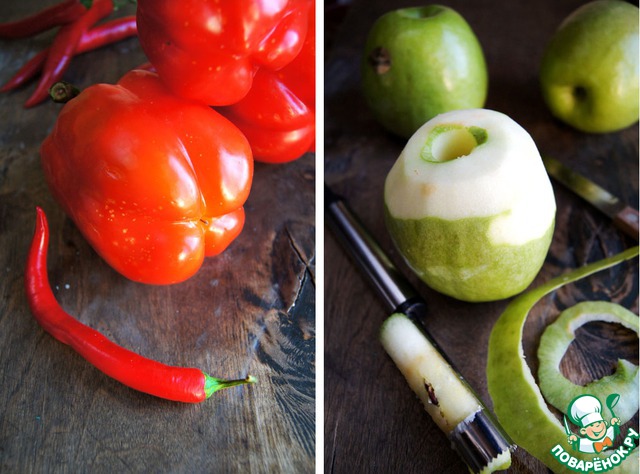 To prepare raw materials. Wash and dry the fruits/vegetables. Remove seeds (to work with the sharp pepper is better in p/e gloves), the apples peel.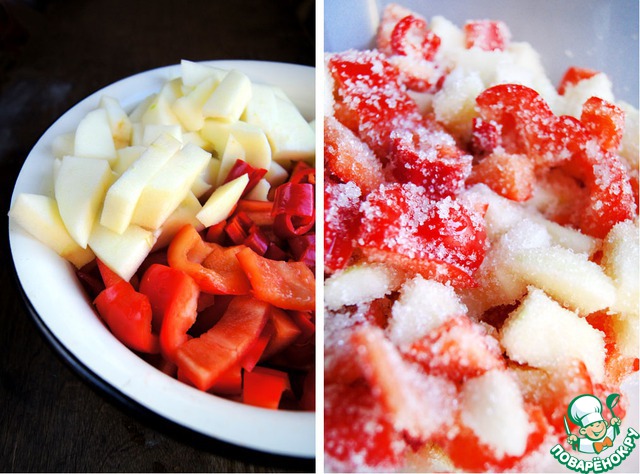 Arbitrarily chop the peppers and apples, folded into a suitable dish, sprinkle them with sugar. To postpone for 12-24 hours at room temperature.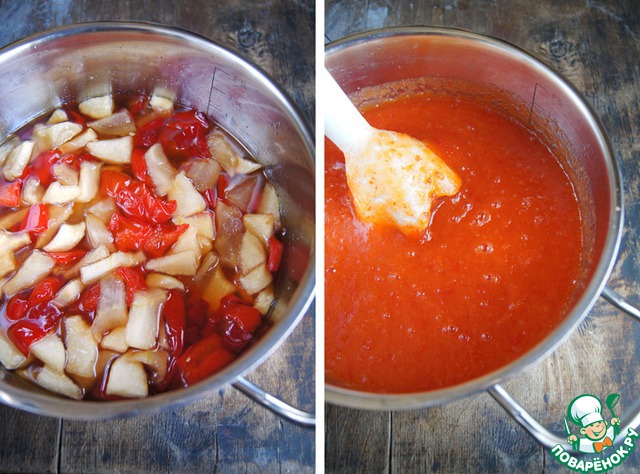 On medium heat to bring the mass to boil. Then reduce the fire and cook, stirring occasionally, 40 minutes. Remove the pan from the heat and break a lot of immersion blender (work carefully to avoid splashing hot jam).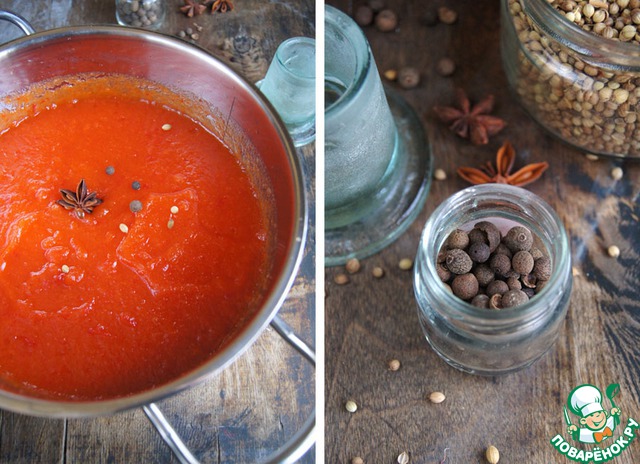 Powdered mixture back on the heat and add spices. Boil for half an hour on low heat, add the wine vinegar and cook for another five minutes. Jam aside to infuse for a day (the star anise before this to catch).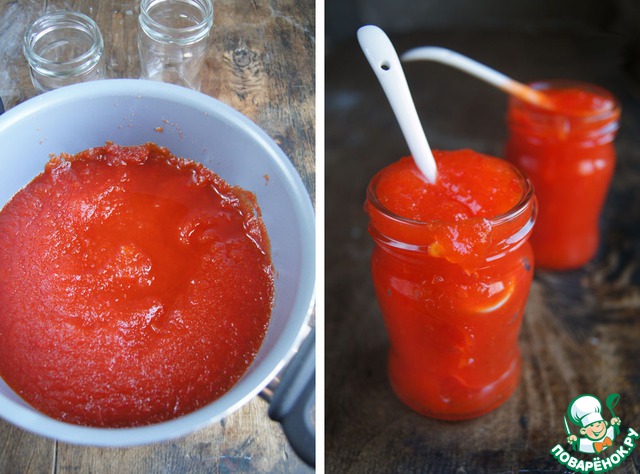 Bring to a boil and pour into sterilized jars.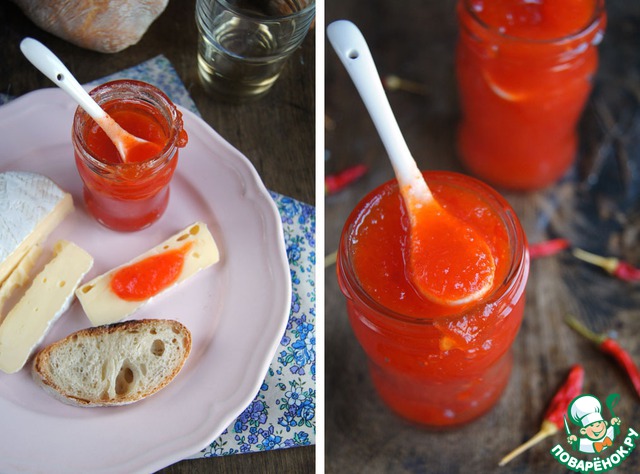 Cheese is just amazing!