Description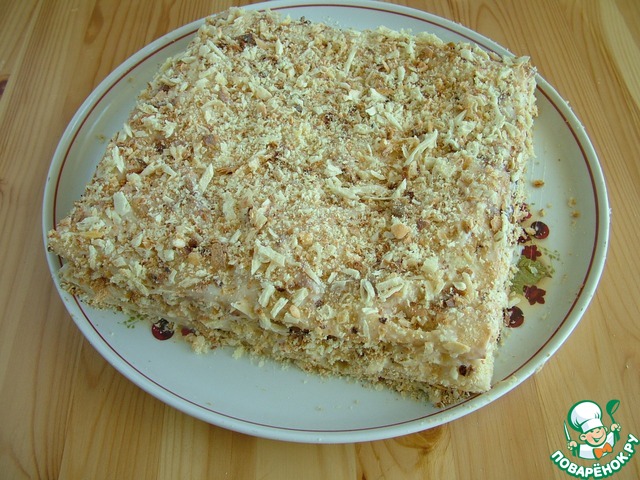 Traditional cake "Napoleon&a mp;quot; can not afford not every girl because its calorific value can reach 600-700 calories. The calorie content of my version - only 212 calories per 100 g (6,6 proteins, fats 2,4, carbohydrates 42). The cake is extremely tasty! My husband ordered me one for my birthday, even though diets do not adhere to )))
Ingredients
350 g

50 g

150 g

5 tsp

350 g

0.5 tsp

2 Tbsp

200 g
Cooking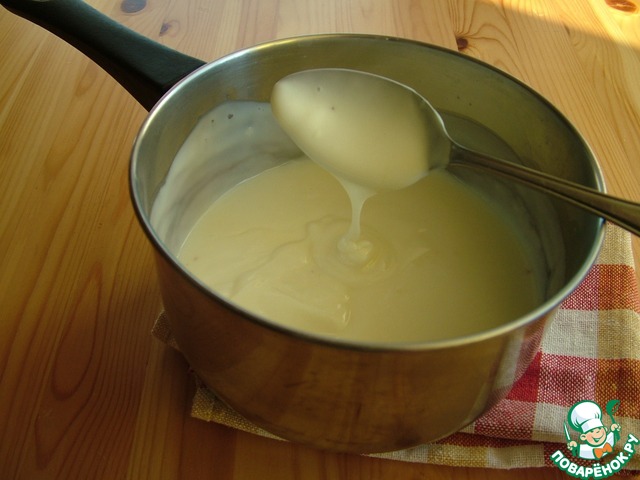 First, prepare the cream. To do this in a small amount of milk (50 grams) dilute starch, the rest of the milk mixed with condensed milk and bring to boil. In the boiling milk while stirring pour in dissolved starch, cook until thick mass.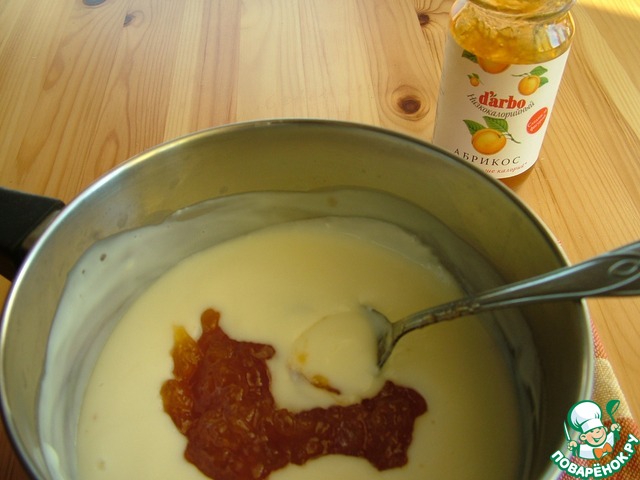 The cooled milk mixture to room temperature and add the jam. Stir. To break the blender to cream was more homogeneous.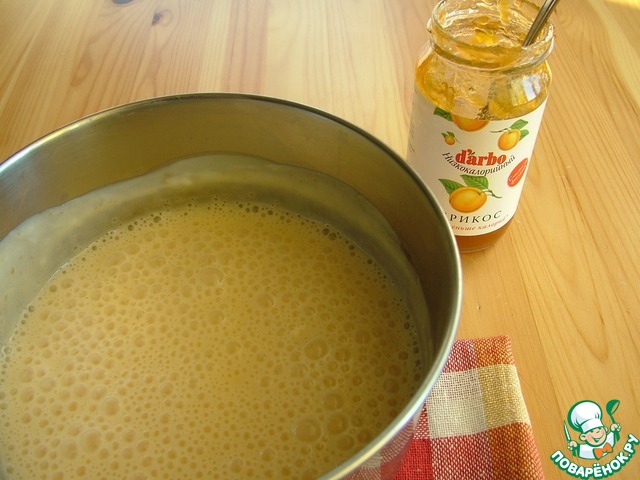 Cover the cream and let cool in the fridge.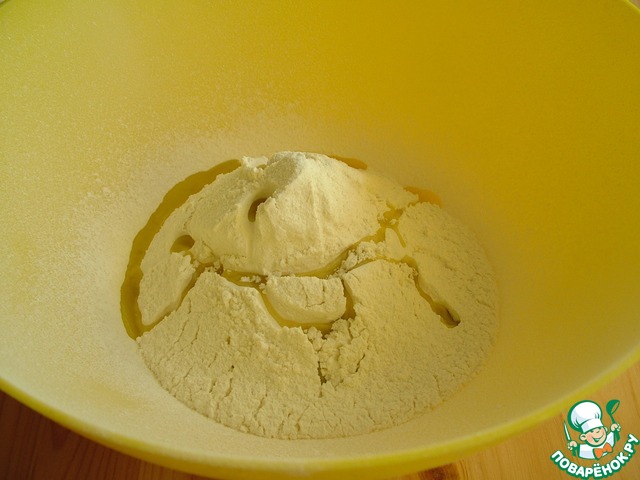 Now for the test. If you have the opportunity to buy the phyllo dough, you can greatly simplify your life ))) Just watch that the dough was fresh - no fat and eggs. Will need about 400 g phyllo. We have such delicacies do not sell, therefore I did stretch dough itself. it really is quite simple and fast. Sift flour with salt, add the butter.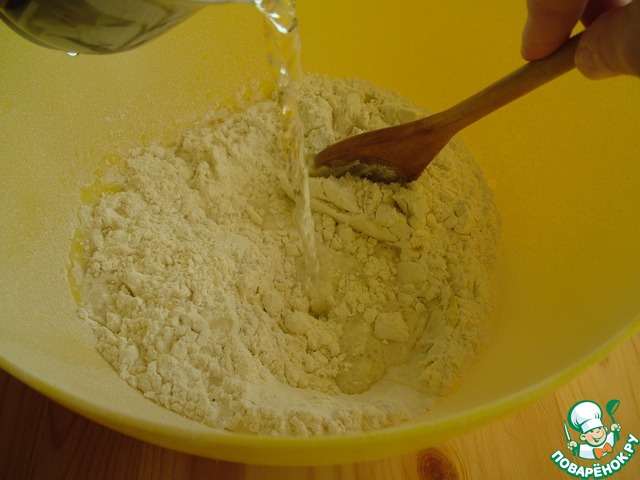 Pour warm (30C) water.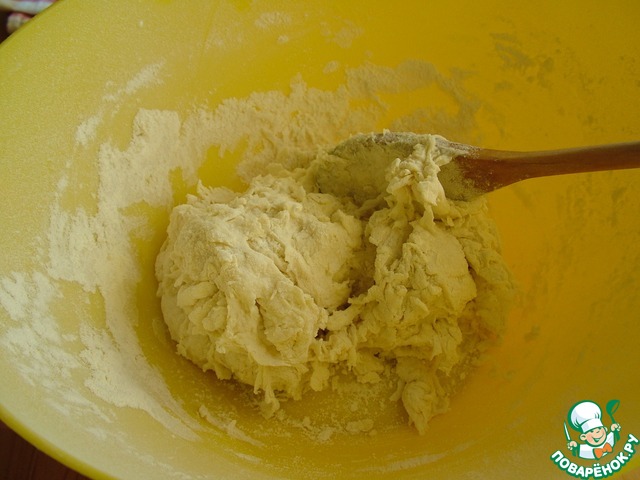 Join in the dough.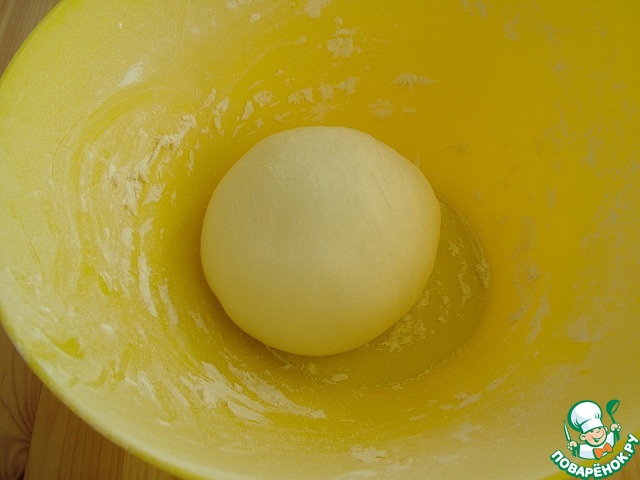 The dough is kneaded until smooth (in CP).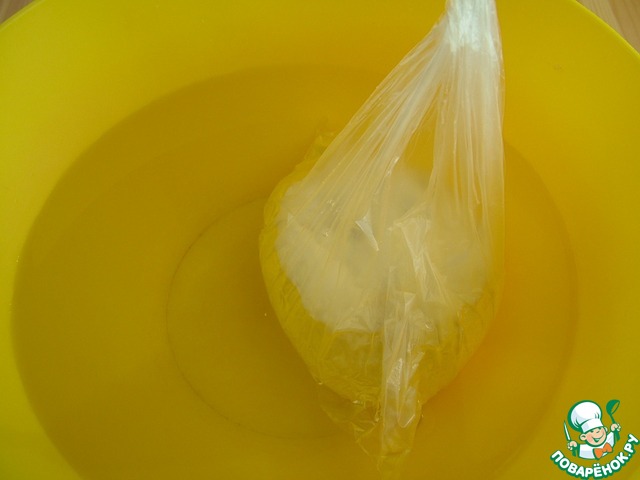 We shift the dough in a sealed plastic bag, tie and drop in warm water (40C) for 10 minutes.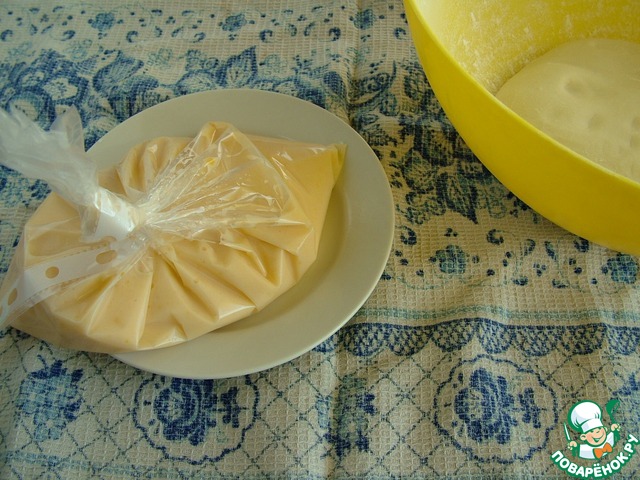 The table, which will pull the dough with a large clean towel. The cream is put in a package. The shear area of the package by a few millimeters. Divide the dough into 4 parts. While working with one piece of dough, cover the rest of the pack or a towel, so as not zavetrilos.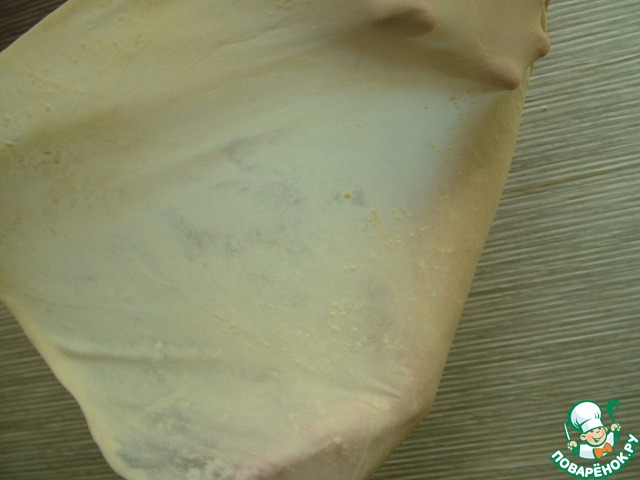 First, roll out the dough into a pancake, then begin to gently stretch it with your hands.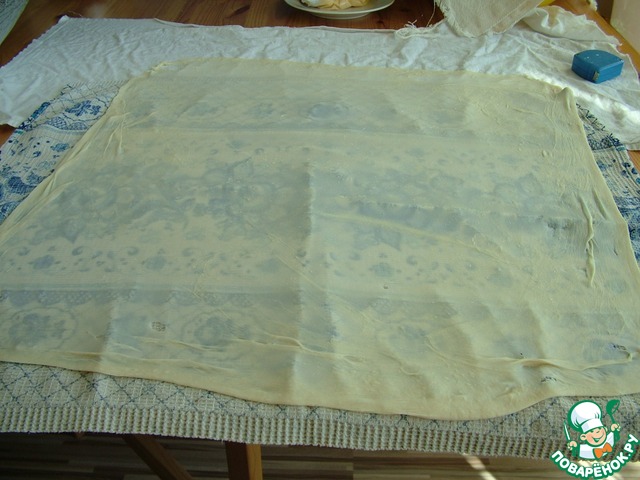 Finish on the table on a towel. The dough should be stretched until clear. If it broke - no big deal. I had planned a cake with a size of 20 by 20 cm So the dough is stretched to 40 cm on each side + 5-6 cm on the trim.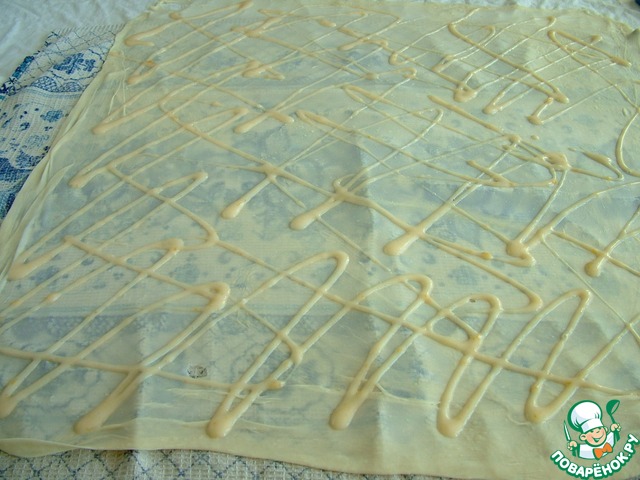 With the help of the package (bag) put the cream in a chaotic manner (small amount).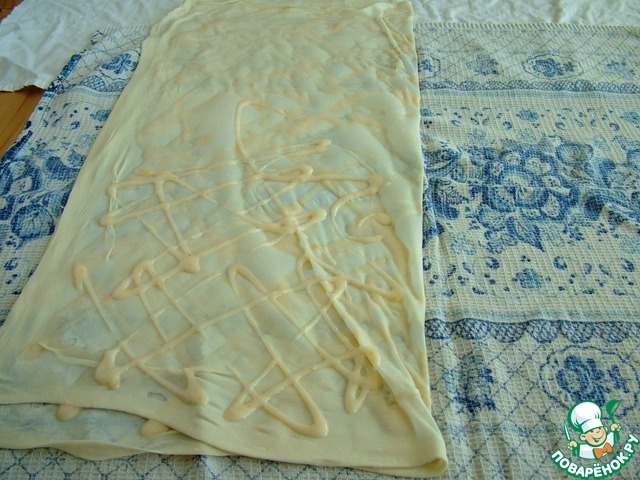 With towel and fold the dough 2 times. Apply a little more cream.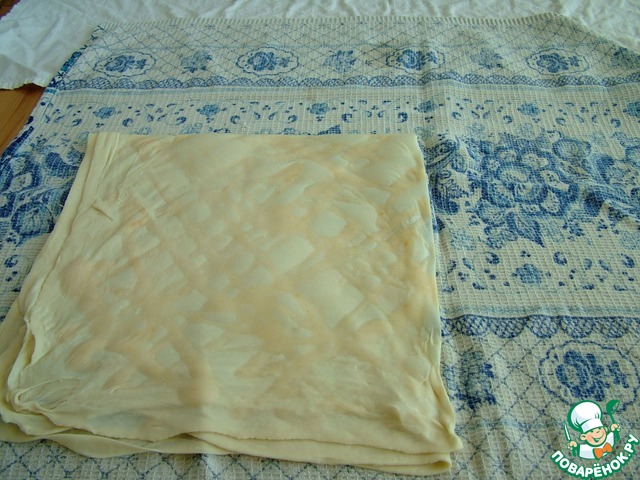 Fold one more time.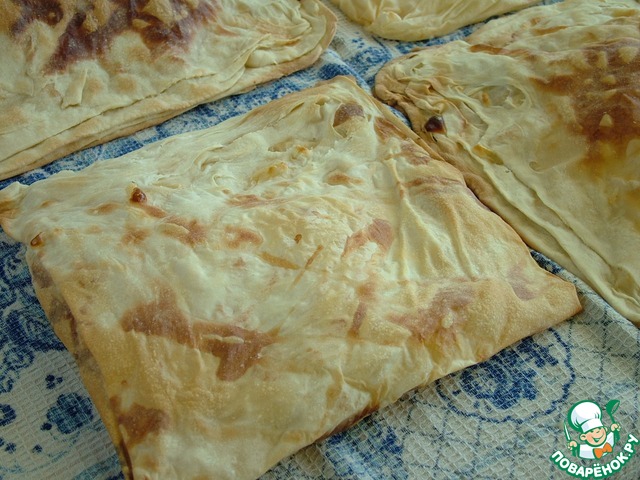 Gently transfer the dough on the baking tray lined with baking paper. Bake in preheated oven at 200C for about 10 minutes until Golden brown. While baking one batch of dough - prepare the second, etc. If you will prepare the cake with ready-made phyllo dough, then promazyvaya cream from 4-5 sheets and bake.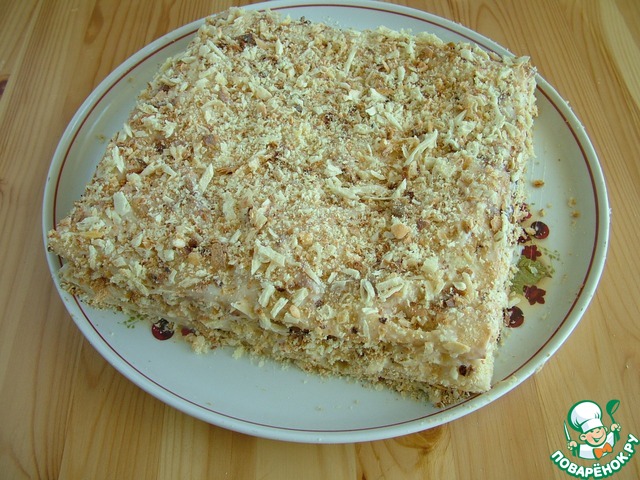 The cooled workpiece to be cut evenly, coat with remaining cream and sprinkle with crumbs made from scraps. At the output of the cake pulled on the 800, And it's 8 large servings of 100 g