Description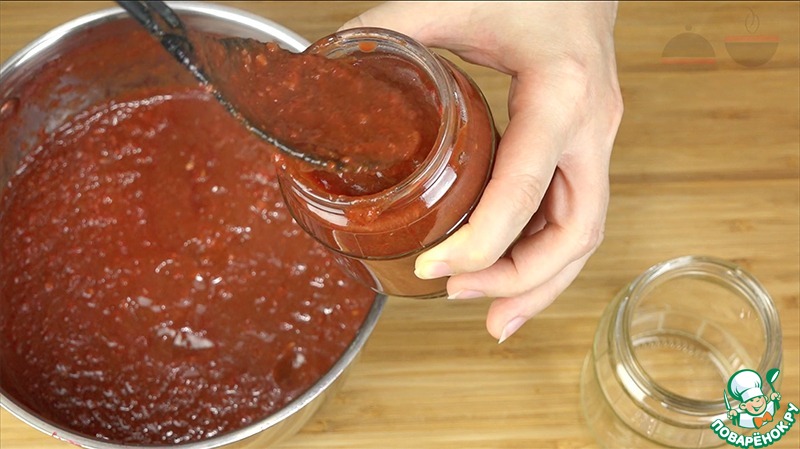 Options on the site a lot. But I want to share my recipe for this delicate and fragrant sauce made from plums. Without the tomato paste and vinegar. Help yourself!
Ingredients
1 kg

5 piece

3 piece

2 piece

1 tsp

2 Tbsp

15 g
Cooking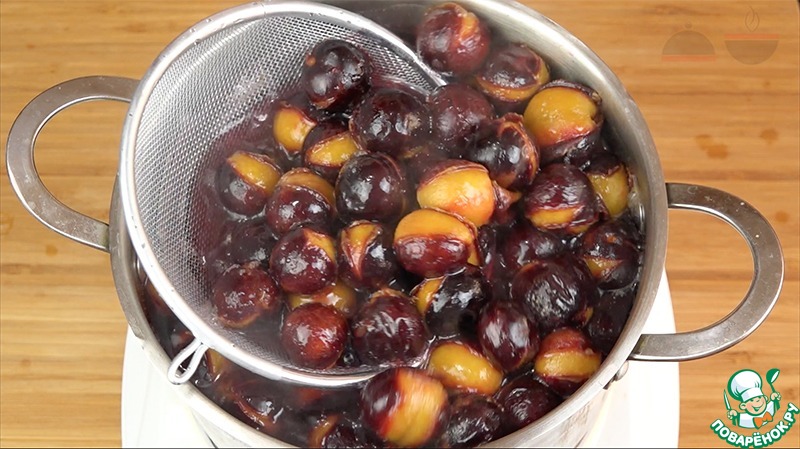 Plums wash and drop into boiling water for a few minutes. Drain in a colander. Water I do not pour out - it makes a fragrant plum compote!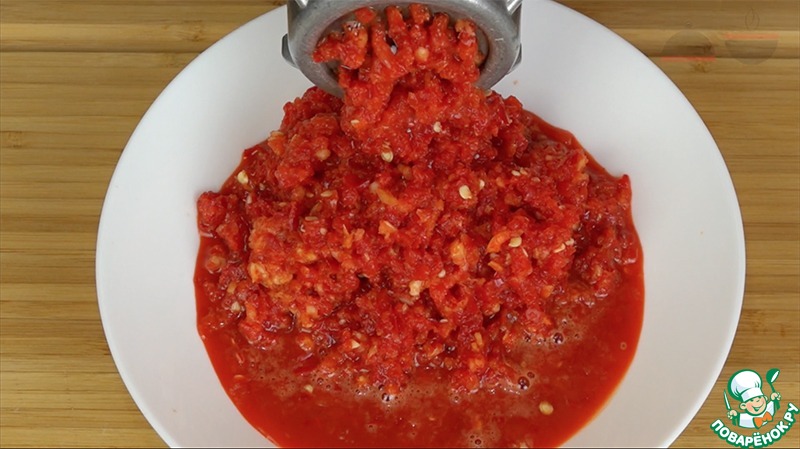 Plum grind. Sweet pepper to clear of viscera, just a sharp cut. Grind in a meat grinder peeled garlic and pepper, combine with pureed plums.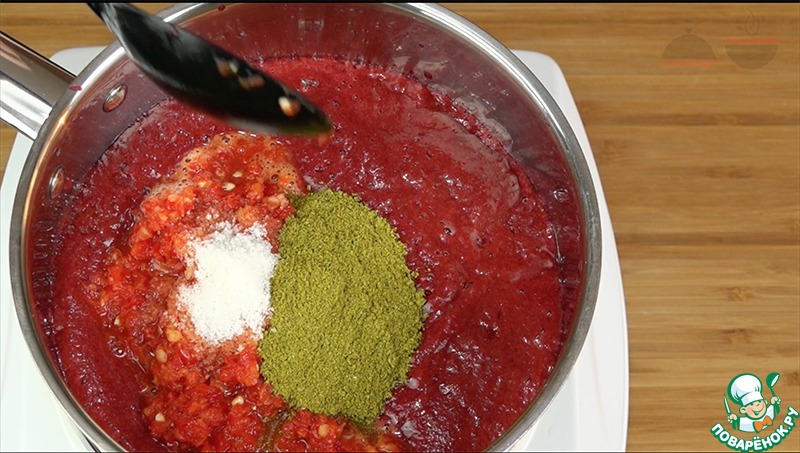 Add sugar, salt and spices. Stir and cook 20 minutes on low heat.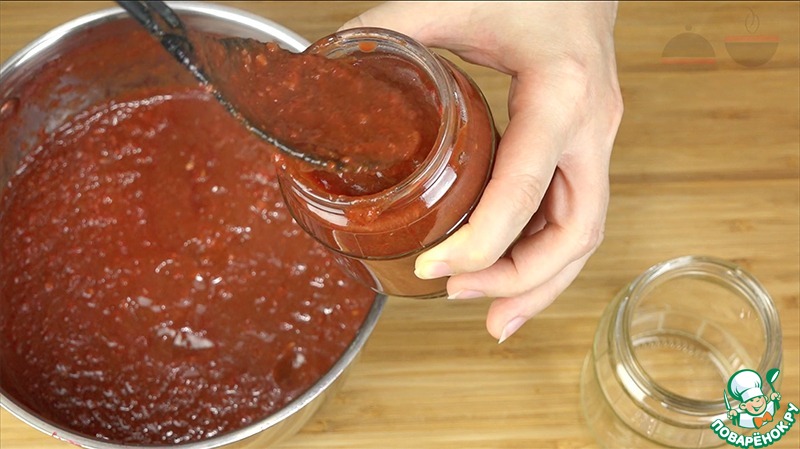 Pour into sterilized jars and tighten lids clean. Ready!