Description
I present to you the recipe of kvass, which was prepared by my grandmother. Brew is mainly used for cooking other dishes. Perfect for making hash, soup and jelly. You can use it as a standalone drink, he has a nice bread taste, it is moderately acidic and sharp. I sometimes drink))).
Ingredients
3 l

1 cup

2 Tbsp

1 slice
//= Yii::t('app', 'Total calories: ') . $recipe['ingredients']['total_calories'] ?>
Cooking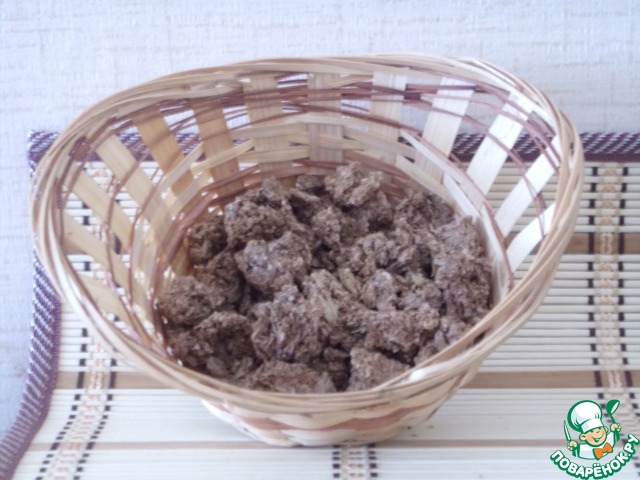 For making kvass to take home yeast (we have to sell grandma's on the market). Yeast these are very fragrant. Such did my grandmother of their wheat bran and hops.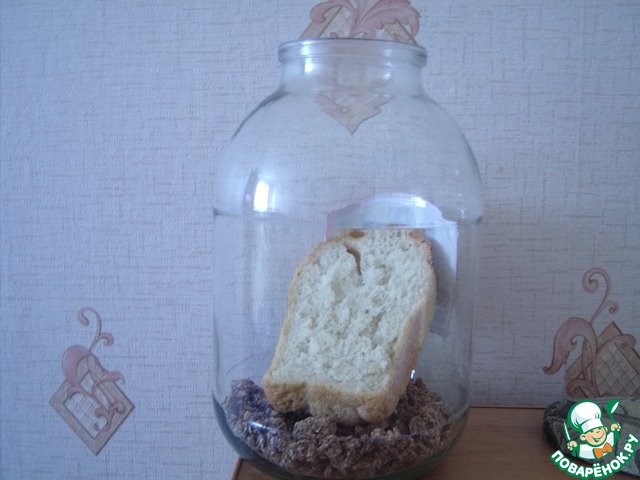 In a glass jar laying all the ingredients and fill with warm water. Bread you need to take a chunk of a thickness somewhere 2 see It we put a whole, without breaking to pieces. Close the jar tight, I take the lid for canning, can be covered with the usual foil. The Bank carefully wrap it up with a warm blanket and leave for a day.
12-14 hours is necessary to check the status of kvas, it needs to be sharp and sour. If the taste does not suit us, just wrap it up and leave the brew on brew in a few hours check again. If the taste is good, then carefully take out the bread, and again sent to the Bank "under the covers". The cooking time of the brew depends on the quality of the yeast. Once the brew is ready, it should drain and send for storage in the refrigerator.