Description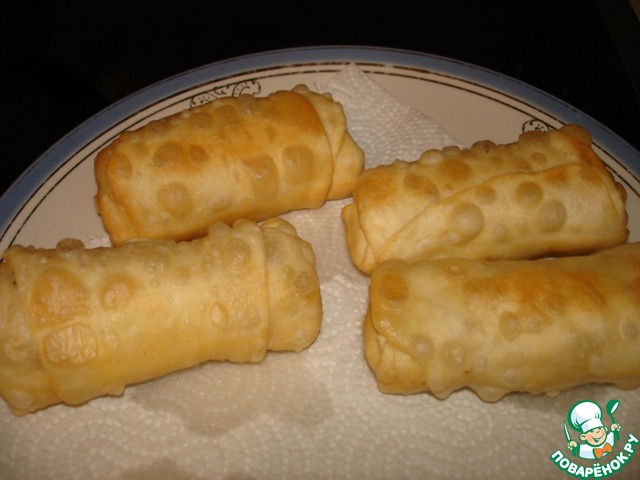 It's not just tasty, but very tasty! Awesome stuff!
Ingredients
260 g

100 g

40 g

0.25 tsp

130 g

2 piece

50 g

50 g

30 g

2 tsp

10 g

1 tooth
//= Yii::t('app', 'Total calories: ') . $recipe['ingredients']['total_calories'] ?>
Cooking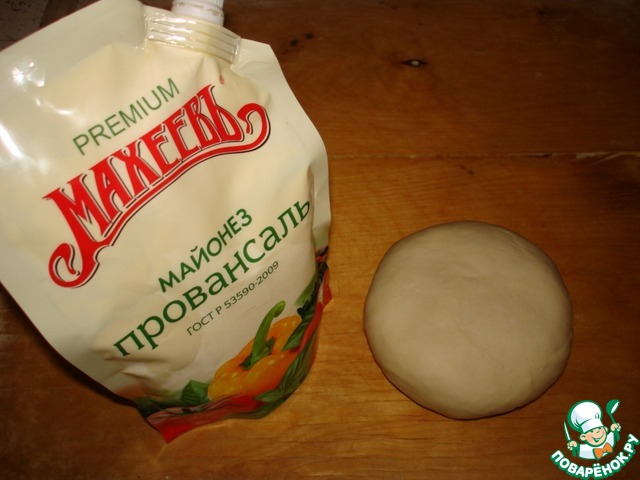 Sift flour, add salt. Water to mix with mayonnaise (I used mayonnaise "Maheev" Provencal). Knead the dough, wrap in cling film and leave for 30-40 minutes.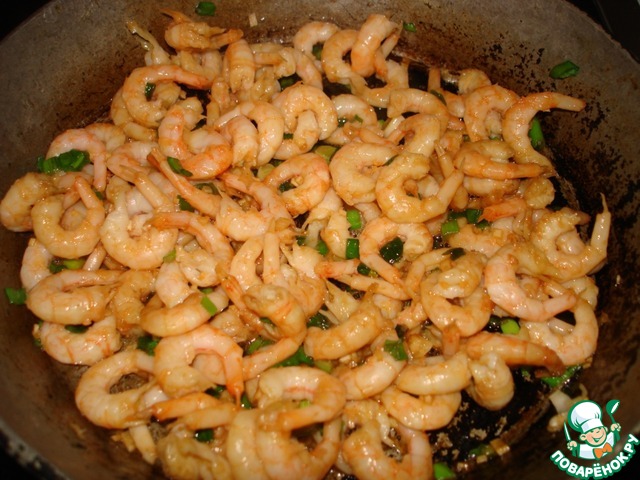 In frying pan heat some oil, add chopped garlic, ginger. Then add shrimp, chopped green onions. Fry. In the end, add soy sauce.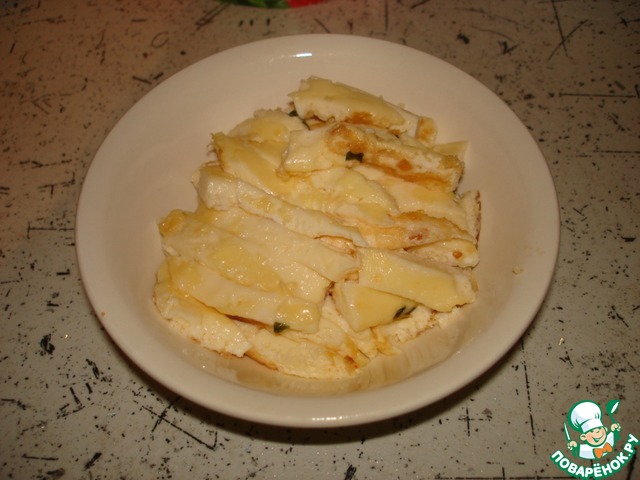 Lay out the shrimp. To the pan add a little oil (if needed) and fry the omelet out of eggs, milk, a pinch of salt. The finished omelet cut into cubes. It turns out more than you need, but to reduce the number of do not advise, otherwise it will be too thin.
Cabbage to chop. All components of the filling ready.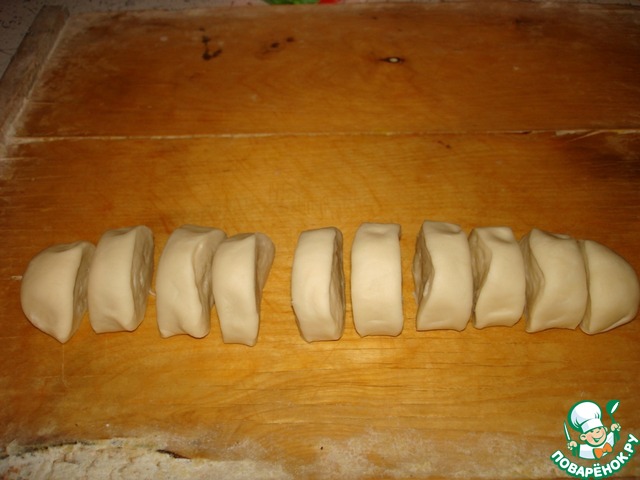 Divide the dough into 10 pieces. Cover with plastic film to avoid drying.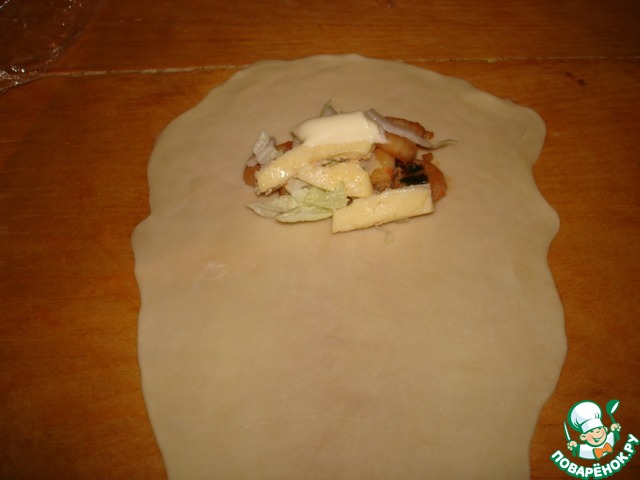 Thinly roll out the dough, then pull hands to the desired size and podcating. The dough is incredibly easy to work with - I didn't have any gram flour for rolling, because it absolutely doesn't stick and is very easily stretched hands! Put the shrimp, cabbage, eggs, mayonnaise.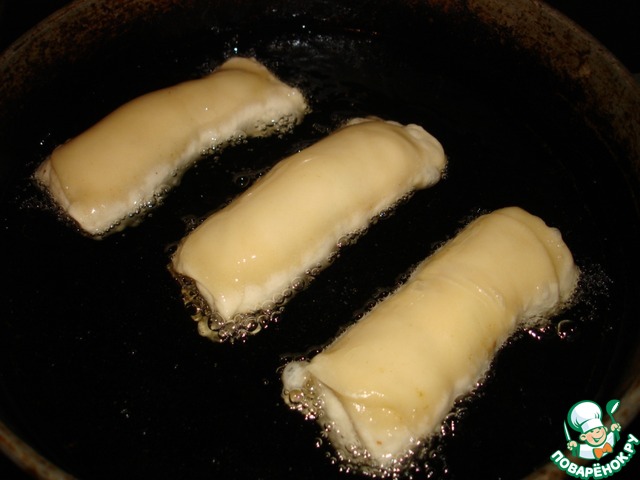 Collapse like a pancake. Fry in plenty of oil.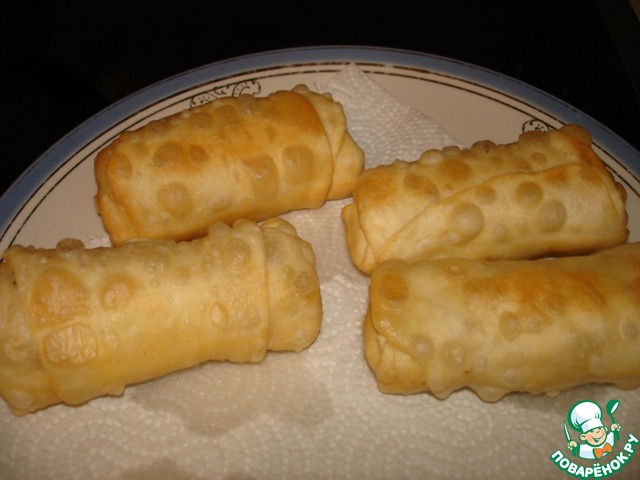 Ready spread on paper napkin