Description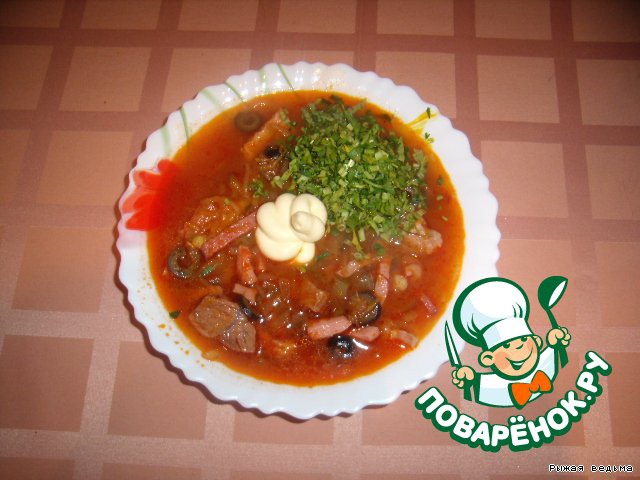 Husband was driving home from another city and stopped to eat at a roadside cafe. Ordered a hodgepodge and realized that its only advantage is that she's hot. On arrival home favorite asked me to cook a homemade hodgepodge.
Ingredients
300 g

300 g

200 g

100 g

100 g

100 g

3 Tbsp

100 g

200 g

3 slice
//= Yii::t('app', 'Total calories: ') . $recipe['ingredients']['total_calories'] ?>
Cooking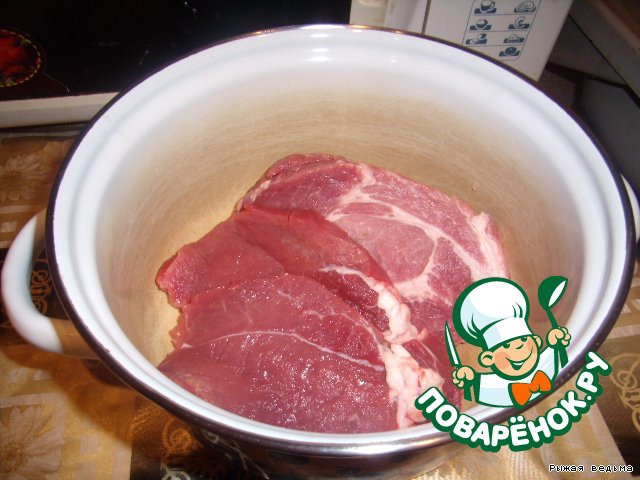 Put meat in cold water to the broth was rich, put on to cook.
Grated on a fine grater carrots and chopped onion half rings, fry in vegetable oil until Golden brown.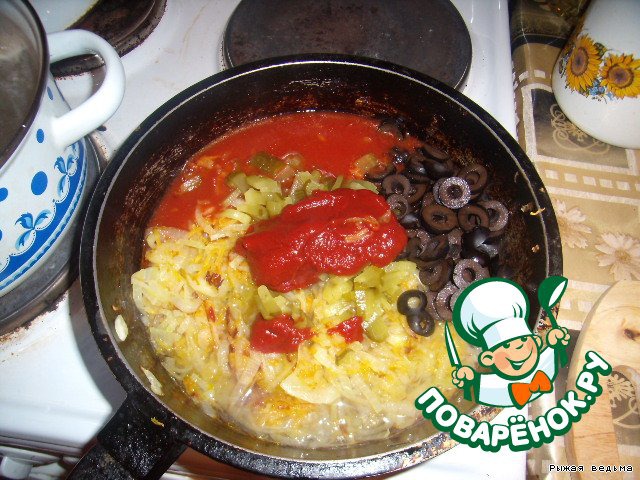 Then add the finely diced pickles and olives, cut into rings. Pour all the tomato paste, dilute 2 tbsp of water or broth.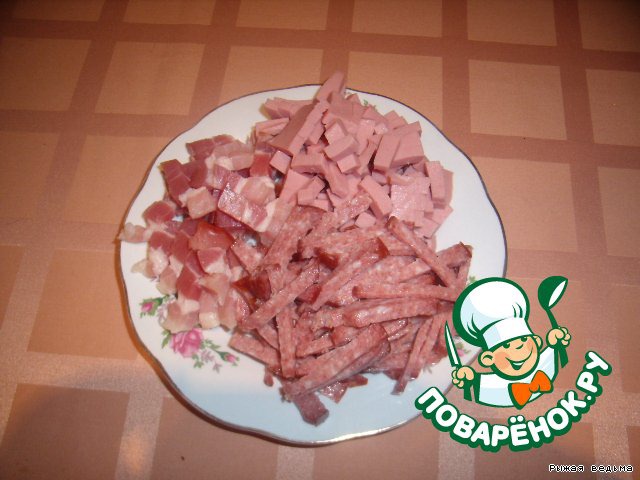 Prepare meat filling. Cut the brisket cubes, boiled and smoked sausage - strips.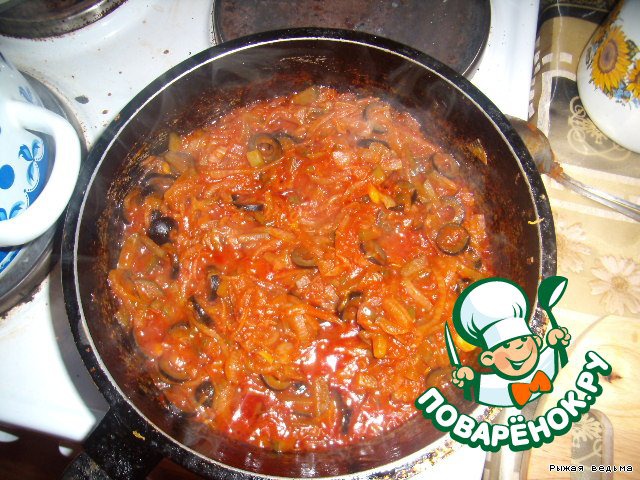 Meanwhile, the carrots and onions with tomato paste was prototiles, you need to remove them from the fire.
From the broth, take out the meat, season the broth with fried the pan were extinguished))), add to broth meats along with quarter-cut lemon.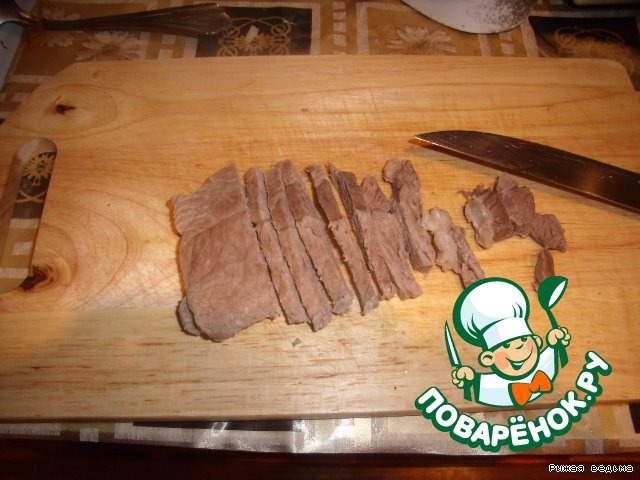 Cooked meat is cut into cubes.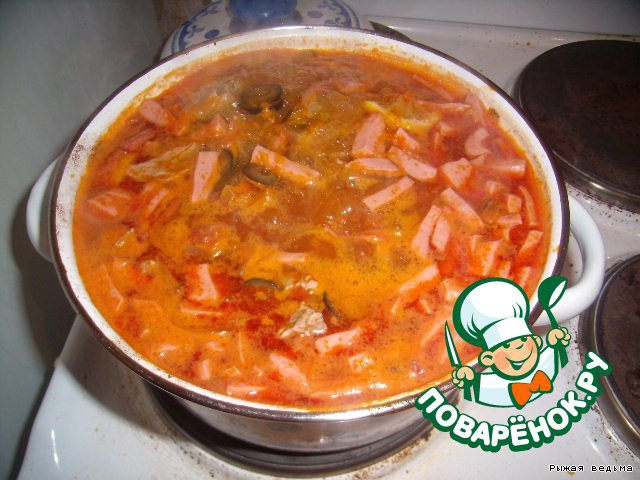 And also add to the pot. Give 10 minutes to cook, then sprinkle with salt. Need to add salt very carefully, because cucumbers and bacon are already salty.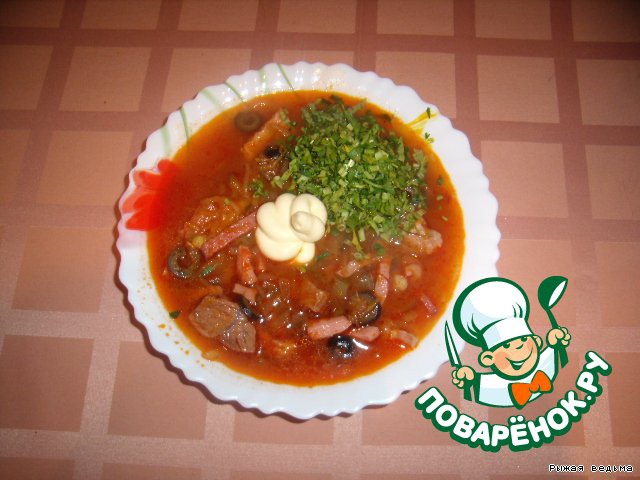 And remember, the more different varieties of meat You'll get, the tastier and more interesting will the-bag)))