Description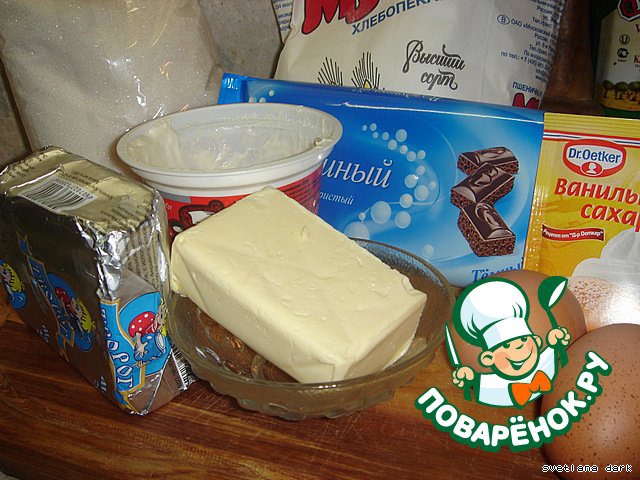 Delicate chocolate and cheese taste.. the Top part is like vanilla cheese.
Ingredients
1 piece

200 g

4 piece

4 Tbsp

100 g

1 pack

3 Tbsp

2 Tbsp
Cooking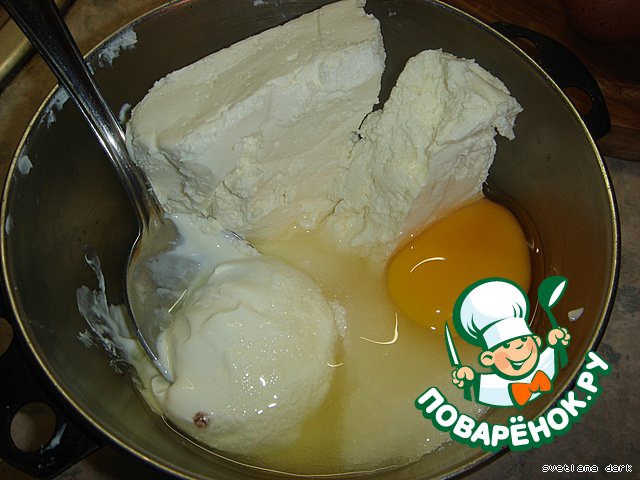 Mix cottage cheese, 1 egg, 1 tbsp flour, 2 tbsp sugar, packet of vanilla sugar and 2 tablespoons of sour cream.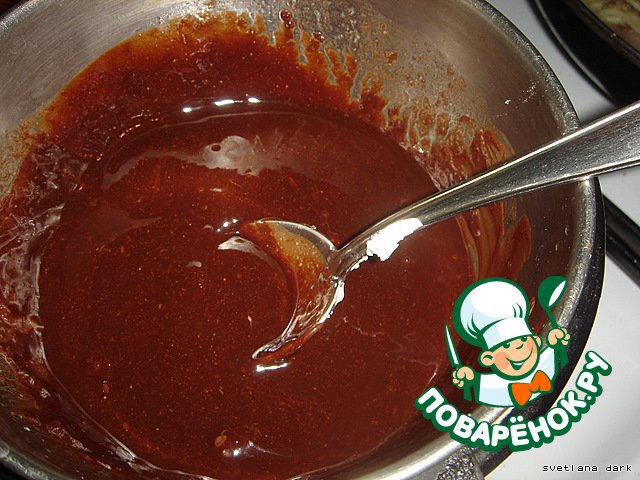 Chocolate and butter melt in a water bath.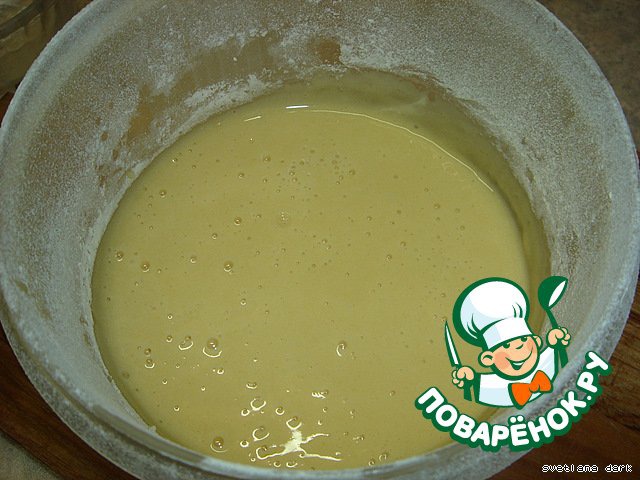 3 beat the eggs with 3 tbsp sugar and 3 tbsp flour.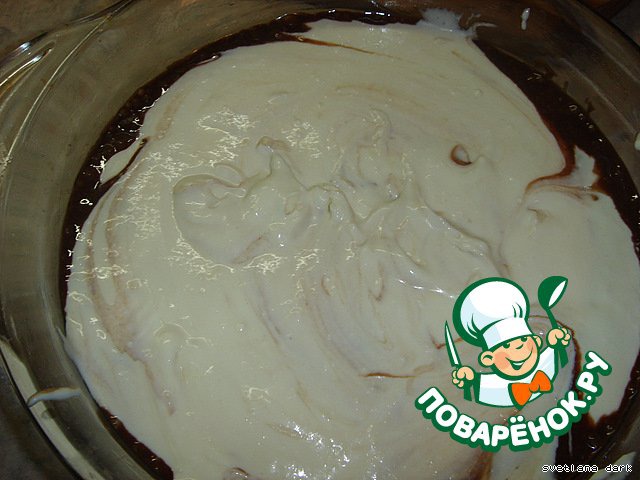 To this mixture, pour chocolate (cooled slightly), stir and pour into mold.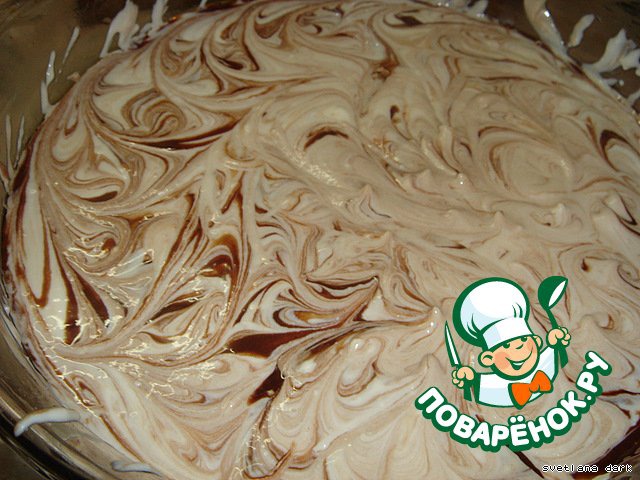 On top put the cheese mass.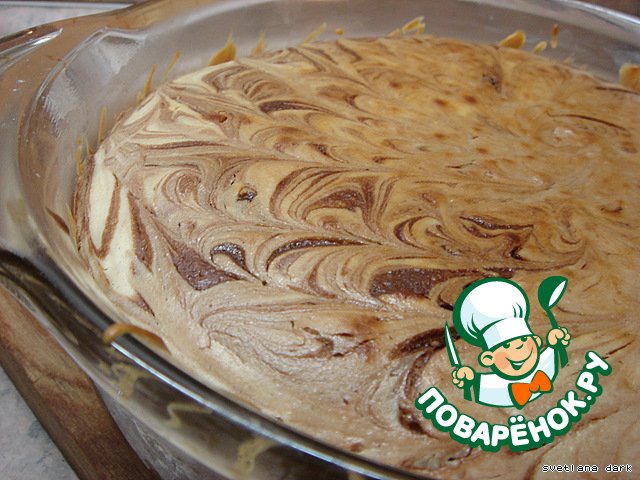 Stick to do divorces. Place in oven and bake for 40-50 minutes at t180. 20x20cm square shape, round - 20cm in diameter.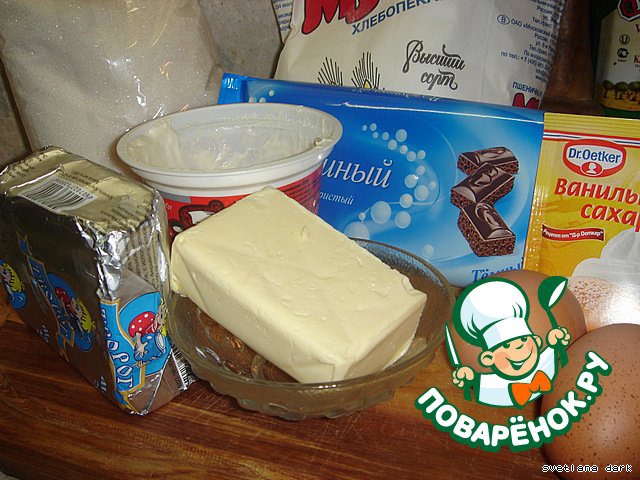 I usually have the upper hand sometimes watery, I bring to readiness under the grill, but perhaps it's the peculiarities of my oven.. when in doubt, add white part of 2 eggs and 2-3 tablespoons of flour Bon appetit!!!