Description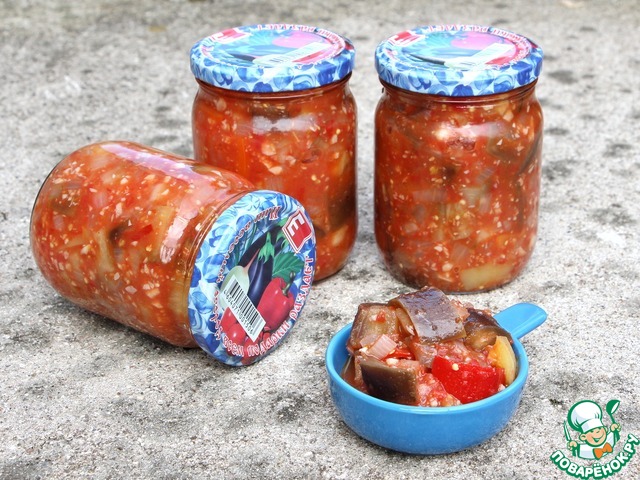 This delicious appetizer came to me from the Volgograd steppes, a jar of this wonderful workpiece treated my neighbors to testify, and then kindly sent the recipe. As you know, villages don't bother much meticulous weighing of food, so the recipe was in pieces, which I translated for you in grams. This recipe is for those who like a little acetic seaming. The preform is perfect stored at room temperature.
Ingredients
8 piece

7 piece

5 piece

5 piece

2 piece

150 ml

2 l

150 g

2 Tbsp

1 tsp

1 piece

1 tsp
Cooking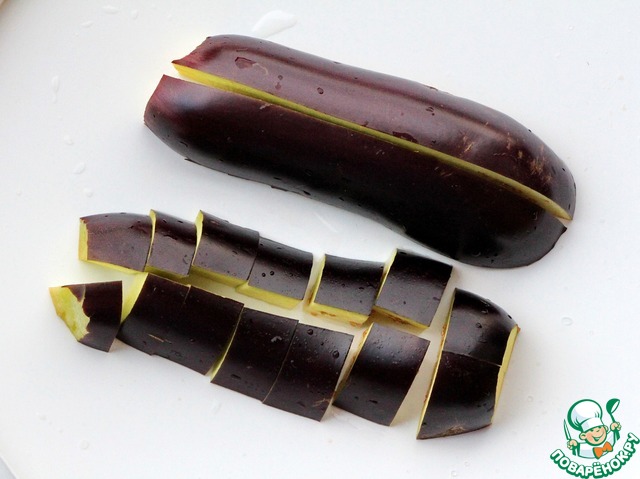 Eggplant cut into large chunks.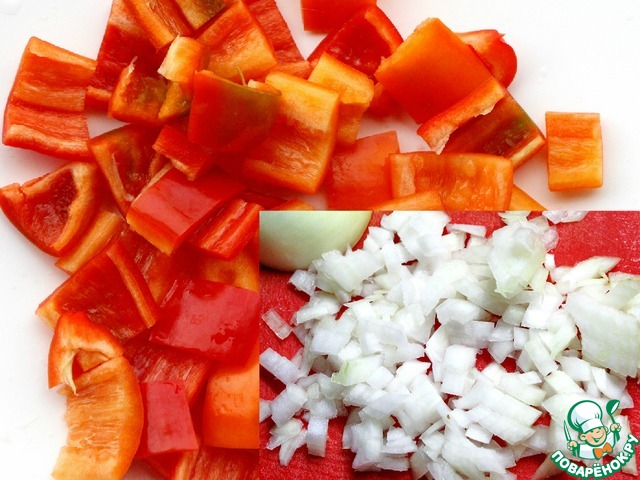 Pepper cut into medium pieces, so that it is convenient then to take a piece on a fork. Finely chop the onion or whatever you like. Garlic finely chop, I chop the garlic in a blender, pulsing clicking, so left pieces, but not to the cereal.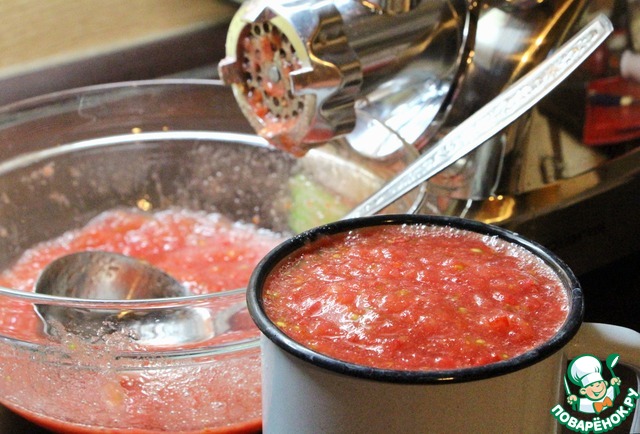 Tomatoes cranked grinder along with the skin, we need to 2 liters of mass. Crank the tomatoes pour into a large container for boiling and boil 7 minutes. In prokopevskie tomatoes add the vegetable oil, salt, sugar, place chopped onion, eggplant and pepper, cook for 15 minutes.
After 15 minutes add the apples, cut into small pieces, chili pepper, sliced. For those who don't like much vigorous taste, fresh chili peppers can be put smaller. Sometimes when cooking I have not used hot pepper, I cut it into long strips and dry at room temperature, and then use these strips when cooking. On this amount of vegetables I added three strips of the prepared hot pepper.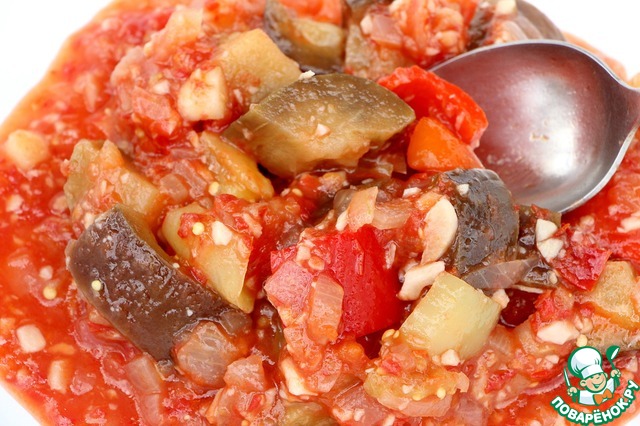 In mass add 1 teaspoon of ground black pepper, chopped garlic, 1 teaspoon of vinegar 70% (or 8 teaspoons of 9% vinegar) and cook the lot for another 10 minutes, occasionally stirring gently.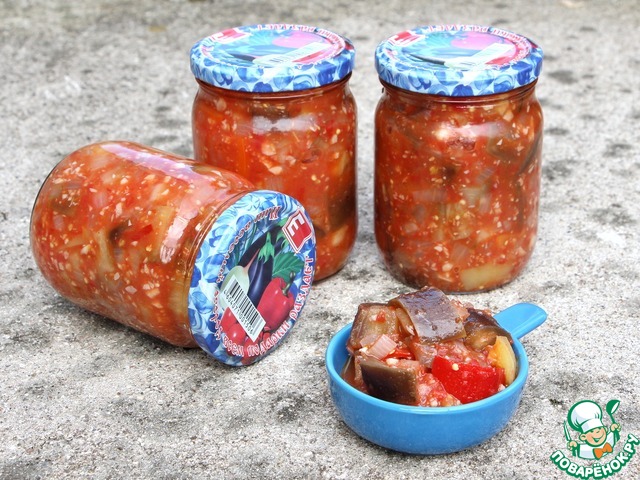 At the end of cooking time roll up our eggplant in sterile jars, roll and cover to cool. How sterilize jars in a microwave, I told in detail here http://www.povarenok .ru/recipes/show/111 372/. ( remove all the spaces and the link will open) From the specified number of products obtained about 5 litres snacks.