Description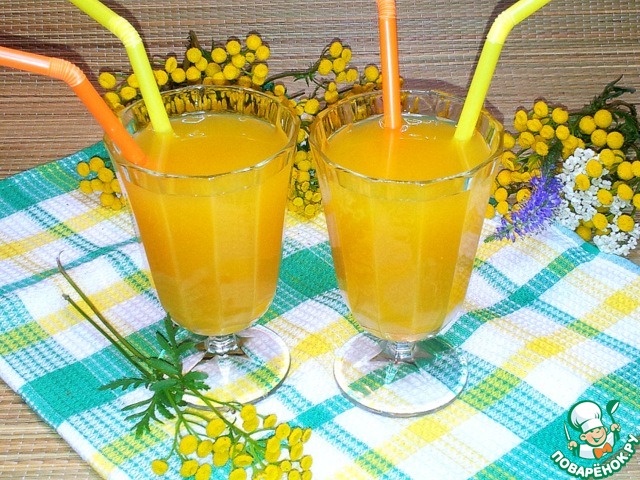 The refrigerator stale grapes. Thought to do with it? Salad with grapes was done baking it was used. Decided to make a juice. To grape juice was added all available fruit house. This juice is exactly what I did. The taste and consistency it was more like nectar.
Ingredients
500 g

300 g

600 g

150 ml

The juice of a freshly squeezed

100 ml

50 g
Cooking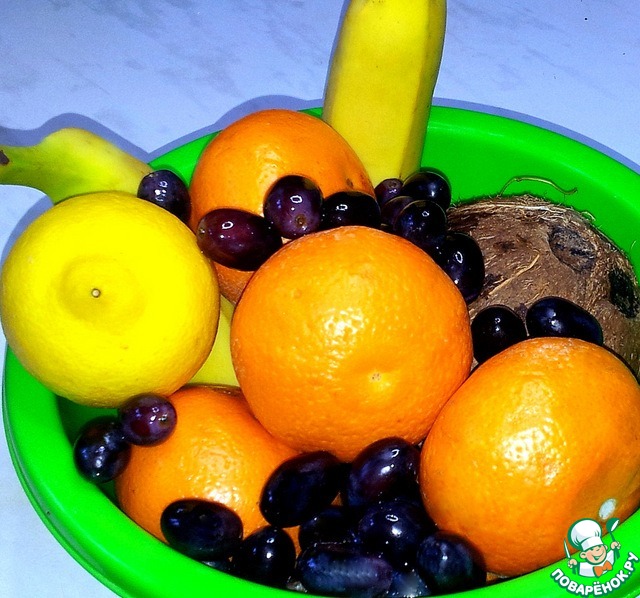 Ingredients - mandarins, bananas, grapes, coconut, lemon.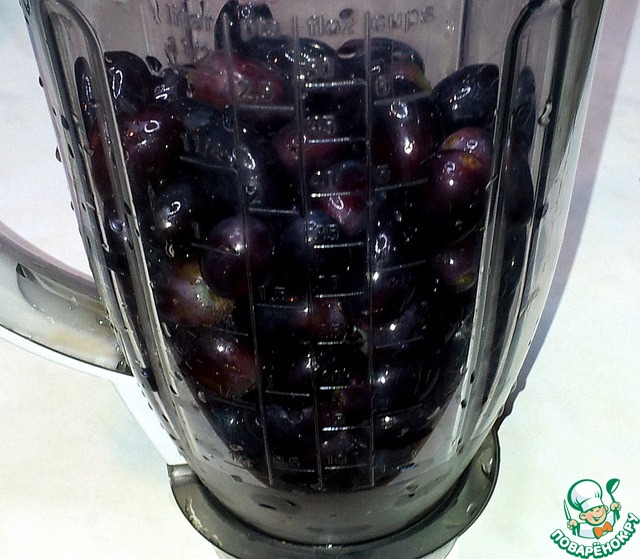 Grapes are crushed in a blender along with seeds. They are few and come across bones not all berries.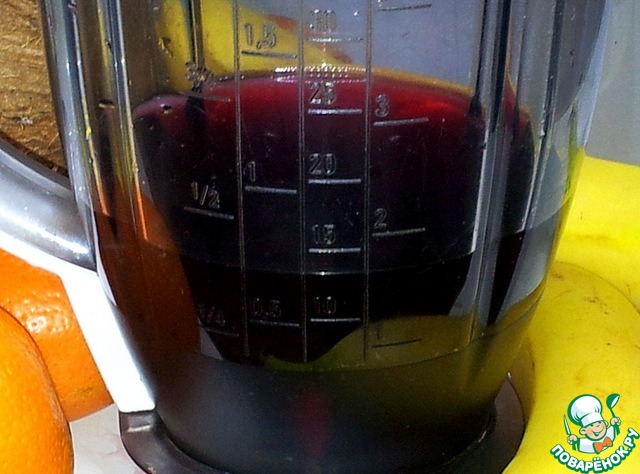 The juice is strained through a sieve and poured back in the blender.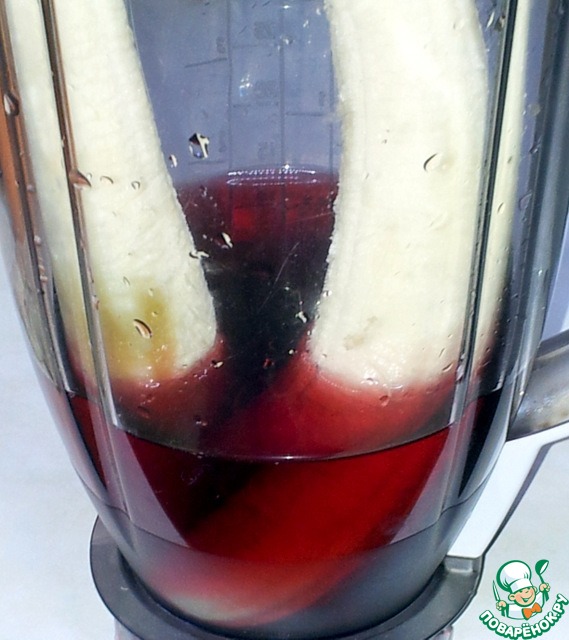 Put in a blender with grape juice and bananas.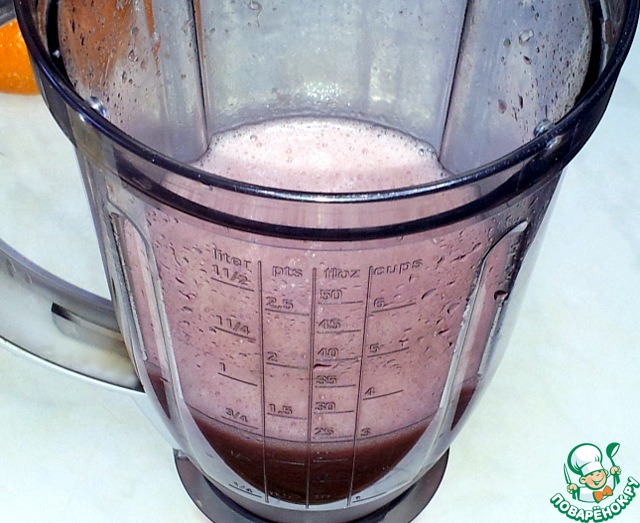 Crushed and poured into another container.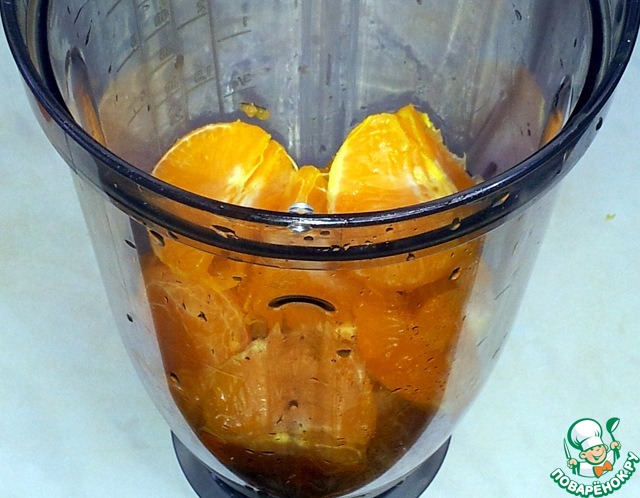 Shredded tangerines.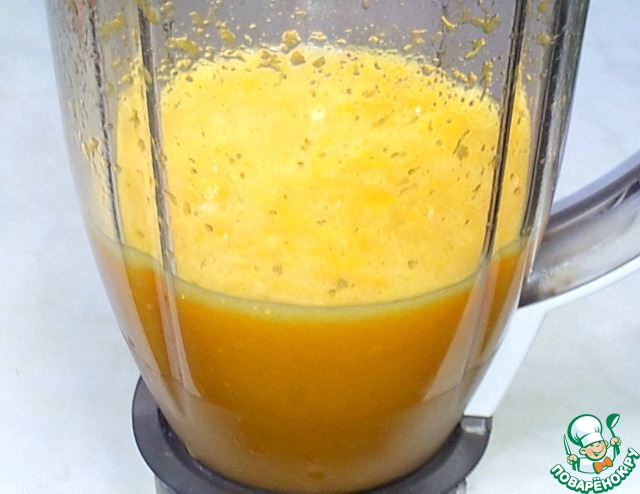 Turned out sweet sour tangerine juice with pulp.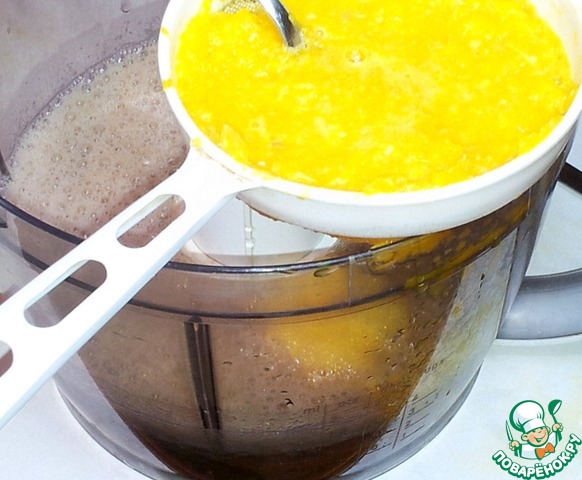 The juice from the pulp strained through a strainer into grape-banana juice.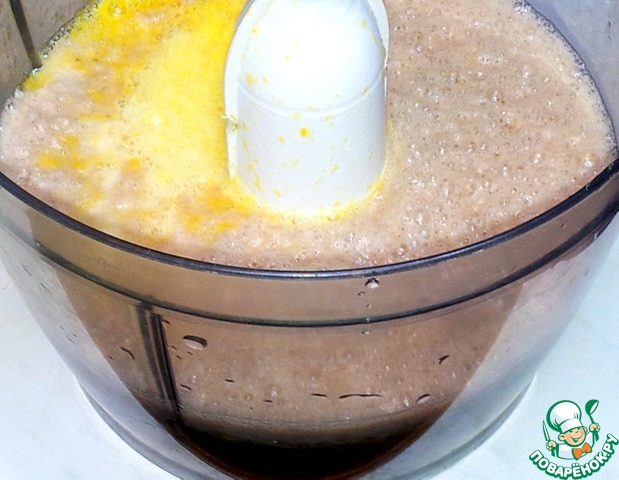 Squeeze the juice of one lemon. And all mixed in a blender.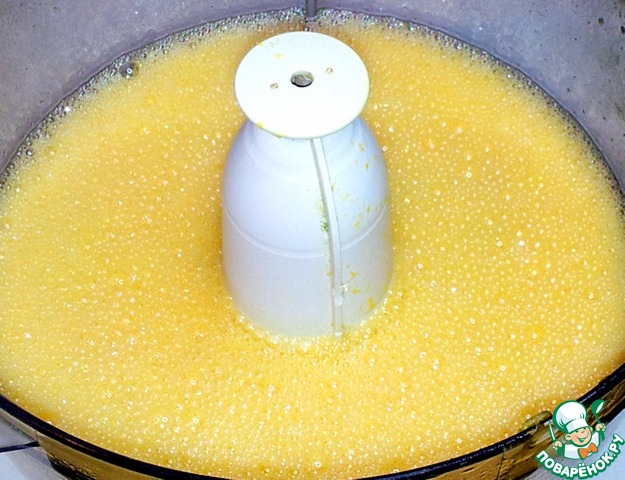 The juice is yellow.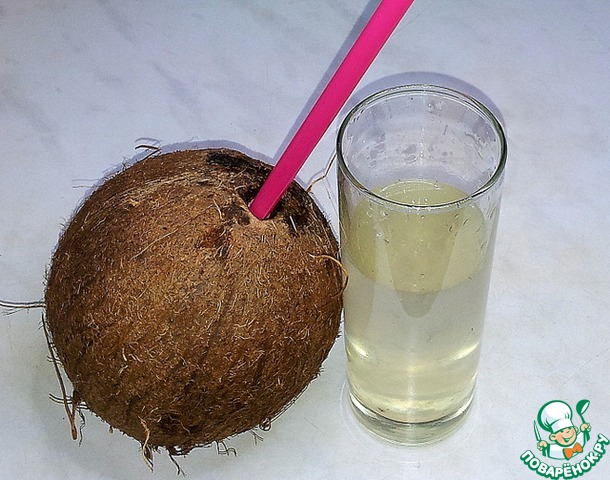 Stale one coconut. Decided to extract the juice from it. Slashed his knife through a straw and poured the juice into a glass. Poured into the blender and mixed again.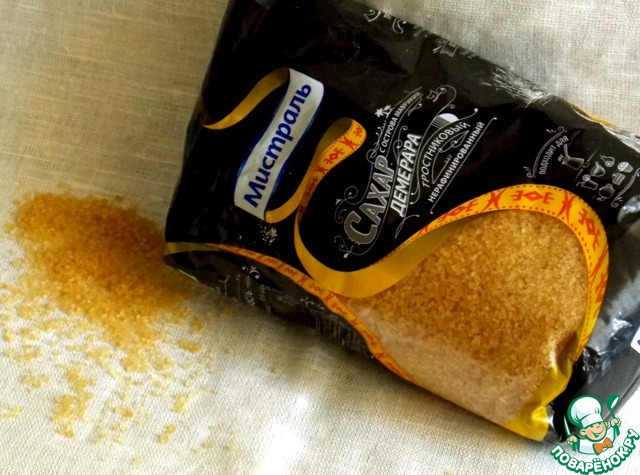 The resulting juice was sweet and sour I added a little brown sugar, because drinking it will not only in adults but also in children.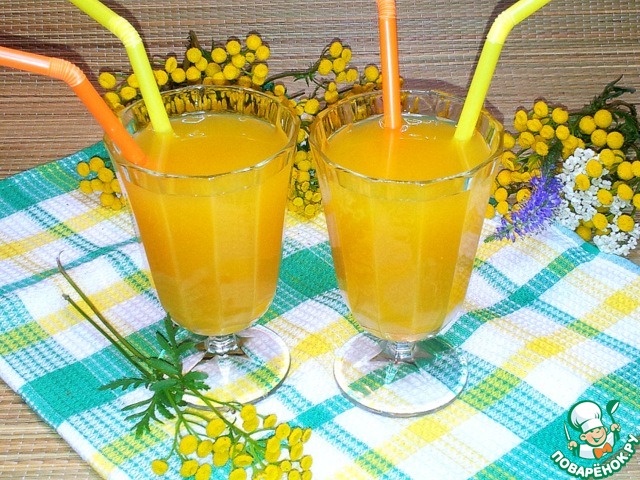 Spilled juice glasses.