Description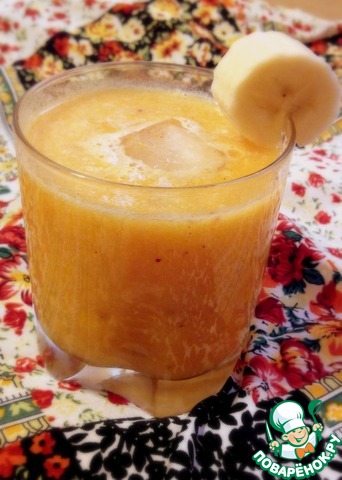 Delicious, hearty, bright, fresh!!! And it only takes 3 minutes!!!
Ingredients
1 piece

2 piece

1 piece

1 tsp
Cooking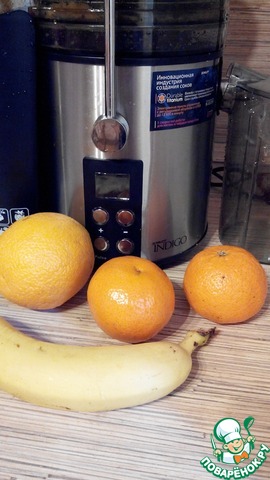 My assistant, clever juicer Scarlett, Peel the oranges and tangerines from the skin. Divide into 4 pieces and immersed in the mouth of the juicer. Calibrating CITRUS. Juice a lot, a lot in cake get only the partitions! Beauty!!!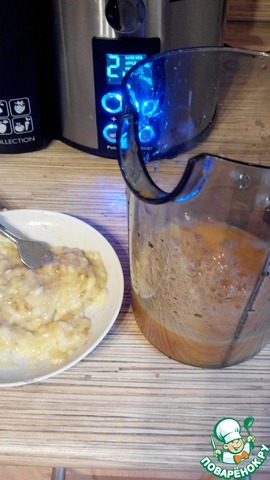 Squeeze the juice from the banana - a thankless task! So I just kneaded it thoroughly and mixed with cinnamon and chopped almonds. Added banana puree in citrus juice and thoroughly mix.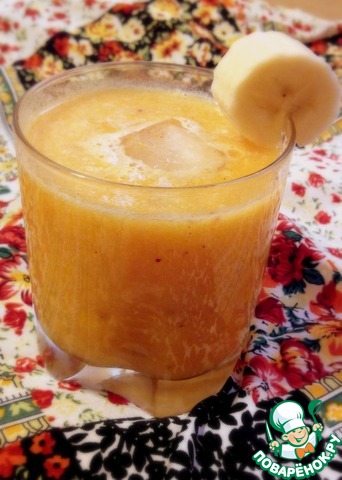 Add a glass of ice. Pour our juice and go enjoy! All a pleasant appetite!!!