Description
Everyone's favorite cake... I was rehearsing with biscuits for her husband's birthday, and he wanted Napoleon... well, that won't do for a loved one.... offer you a recipe of the most simple test to Napoleon.... the cake is very light, delicate and incredibly delicious... besides the dough is very versatile and really almost no cost...
Ingredients
200 g

1 cup

3 cup

3 cup

3 piece

100 g

3.5 cup
Cooking
[b][color=blue]start to prepare the cake should be 2-3 days before the celebration.[/b][/color]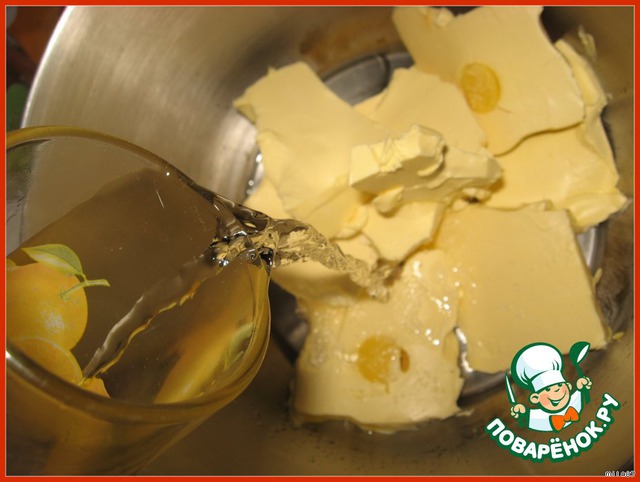 The BATTER: it's Better to do tonight. Get the margarine from the refrigerator, allow to soften.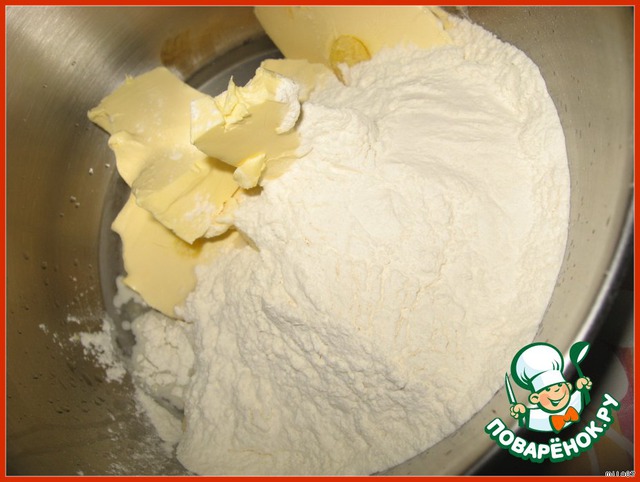 Cut into small slices, pour water.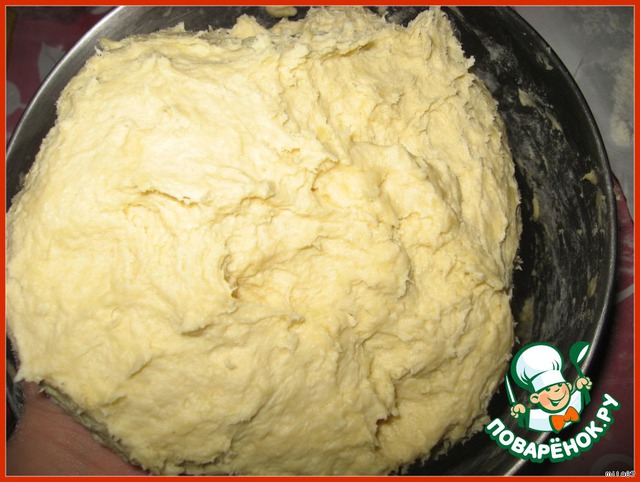 Toss in the flour.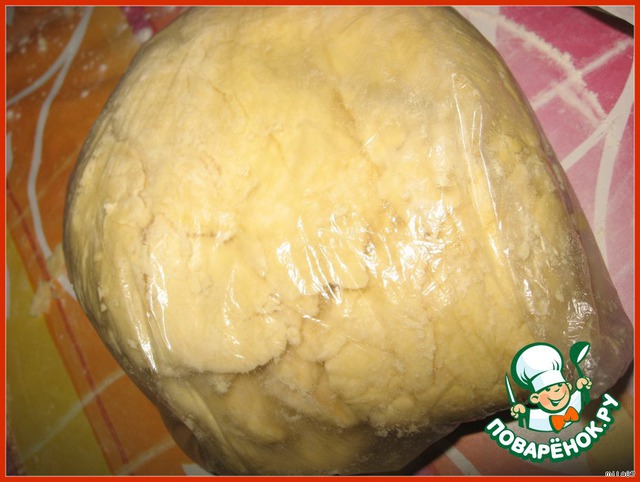 The dough should be very sticky...soft...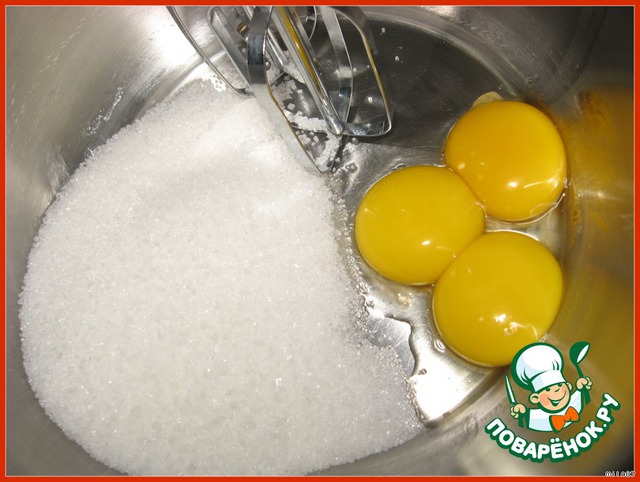 Remove the dough in cling film. Put in the cold for the night.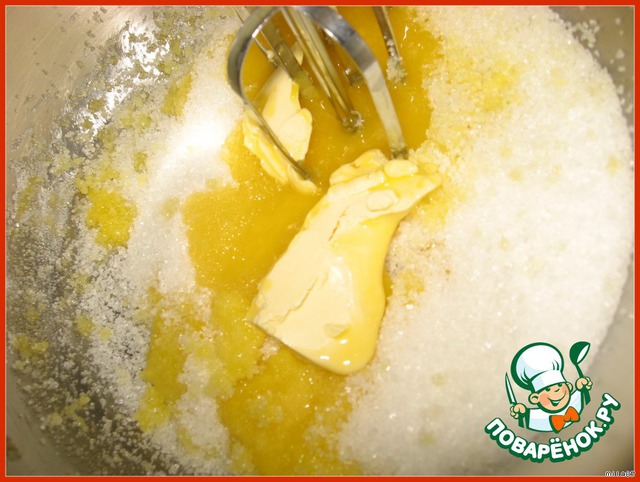 CREAM: in the Morning start to cooking kremesec... RUB the yolks with the sugar, just a fork to mix. SECOND TIME I HAVE BAKED THIS CAKE AND THE CREAM ADDED JUST 3 EGGS....ALL TURNED OUT WELL!!!!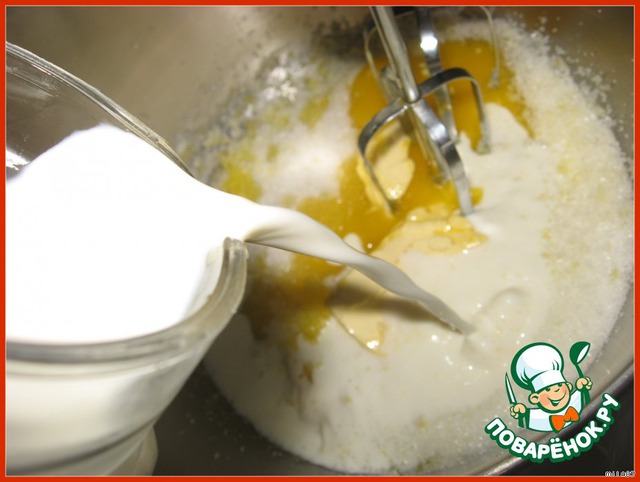 Add the softened butter.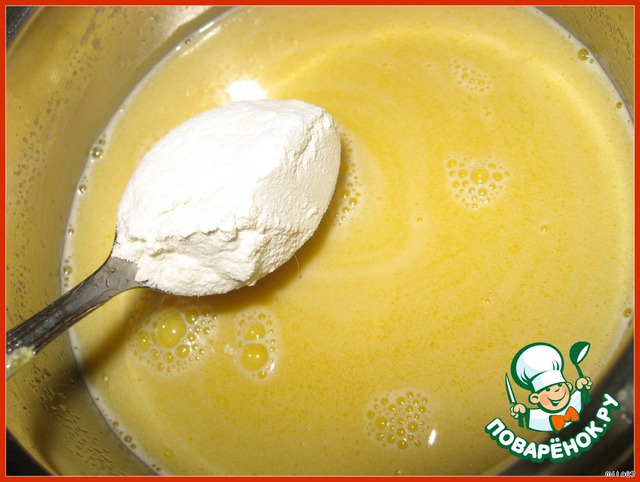 Pour in the milk, mix on low speed.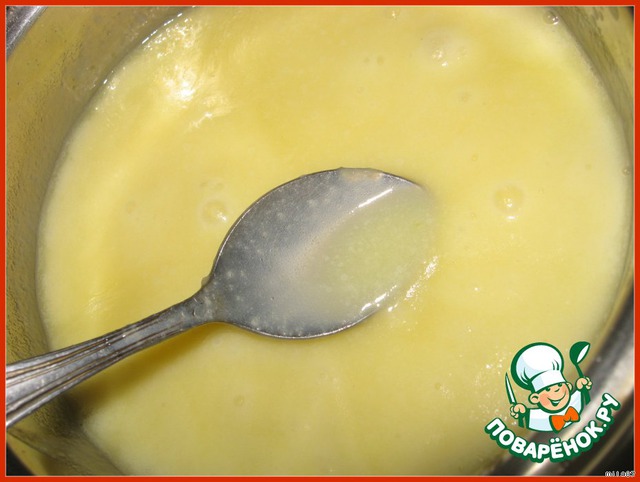 Add flour, mix thoroughly to avoid lumps. It is also possible to dissolve the flour in half Cup of a mixture of cream and then pour a thin stream.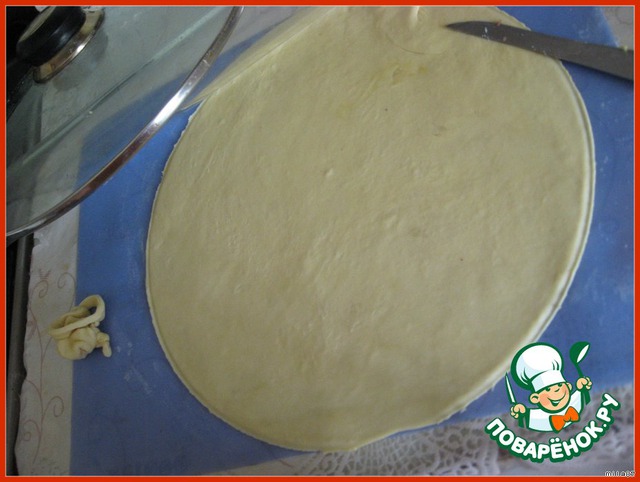 Put the cream on the fire and bring to a boil...stirring constantly.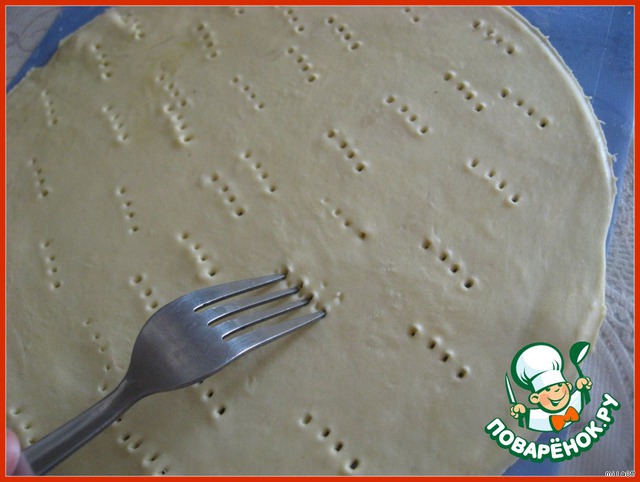 Take the dough from the fridge divide into 10-12 pieces. One ball is taken, the rest put them in the cold. Roll out into very thin pancake, you can also pull the pancake hands...will the thinner the pancake the better. The cropping shape using the lid or a plate of the necessary diameter.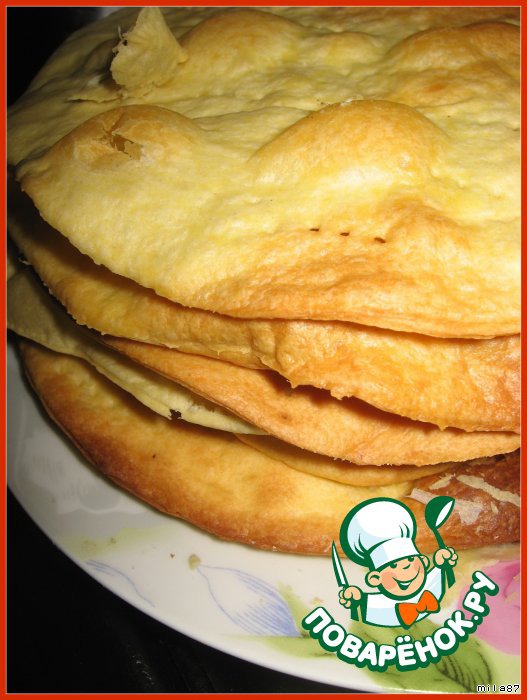 Pinned the dough with a fork, suggest to prick the dough at the edges of the pancake often, then it will be more convenient to collect the cake and in the middle of the circle to chop a bit.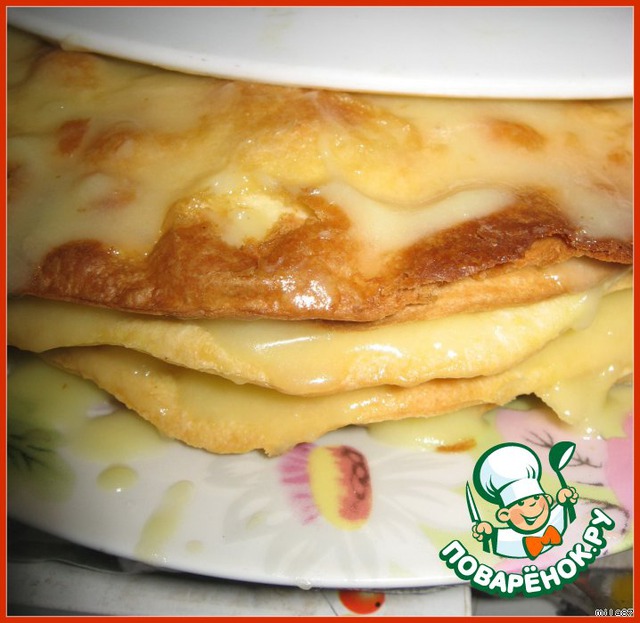 Bake cakes. I did until one is baked on the Mat, I rolled another on a different Mat, and so on until the end. When baking thin cakes mats - simply irreplaceable thing!!!!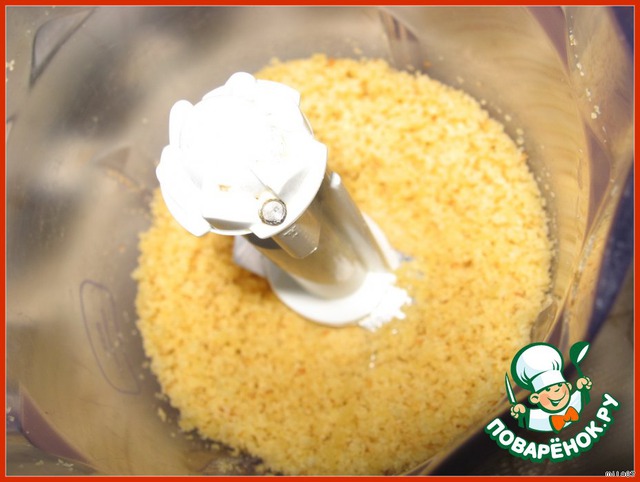 Thoroughly grease generously each cake, leaving one to crumbs and put on cake weight. Leave to soak for a day...unless, of course, enough patience))))))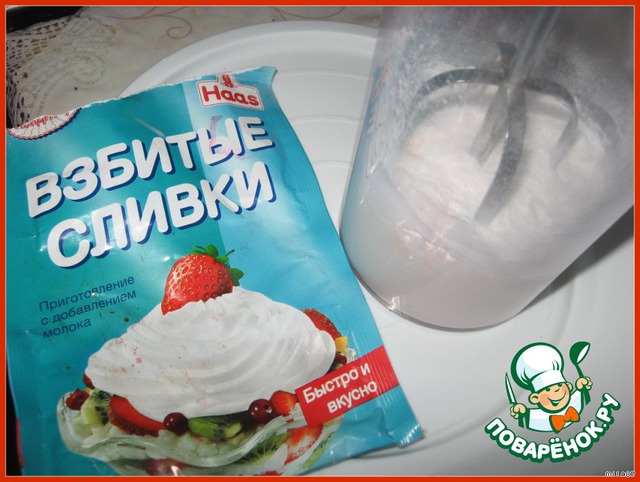 The next day, when the cake is soaked, grind the remaining cake into crumbs.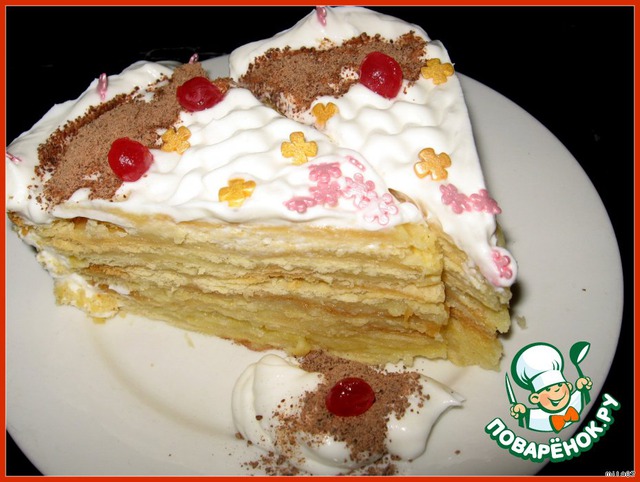 Whisk in the cream. And cream you can substitute beaten egg whites...well, so very economical!!!! I just proteins used in the cookies.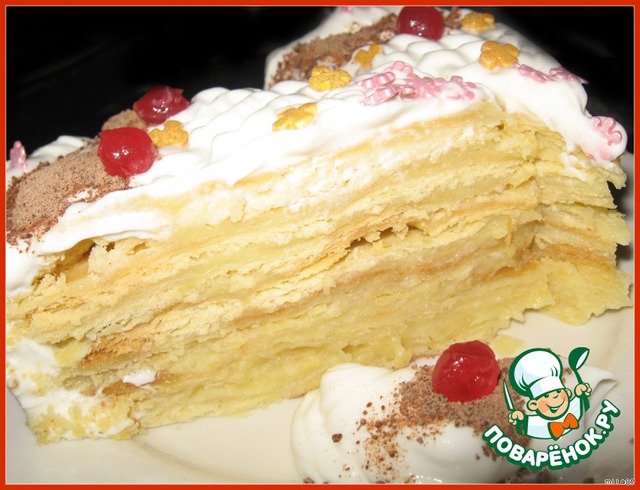 Sides of cake grease cream and sprinkle with crumbs, the cake surface to decorate the tree..... and enjoy your tea....
Incredibly delicious....
[url=http://www.povarenok.ru/images/users/20_04_09/143628.jpg][img]http://www.povarenok.ru/images/users/20_04_09/small/143628.jpg[/img][/url][url=http://www.povarenok.ru/images/users/20_04_09/143630.jpg][img]http://www.povarenok.ru/images/users/20_04_09/small/143630.jpg[/img][/url]