Description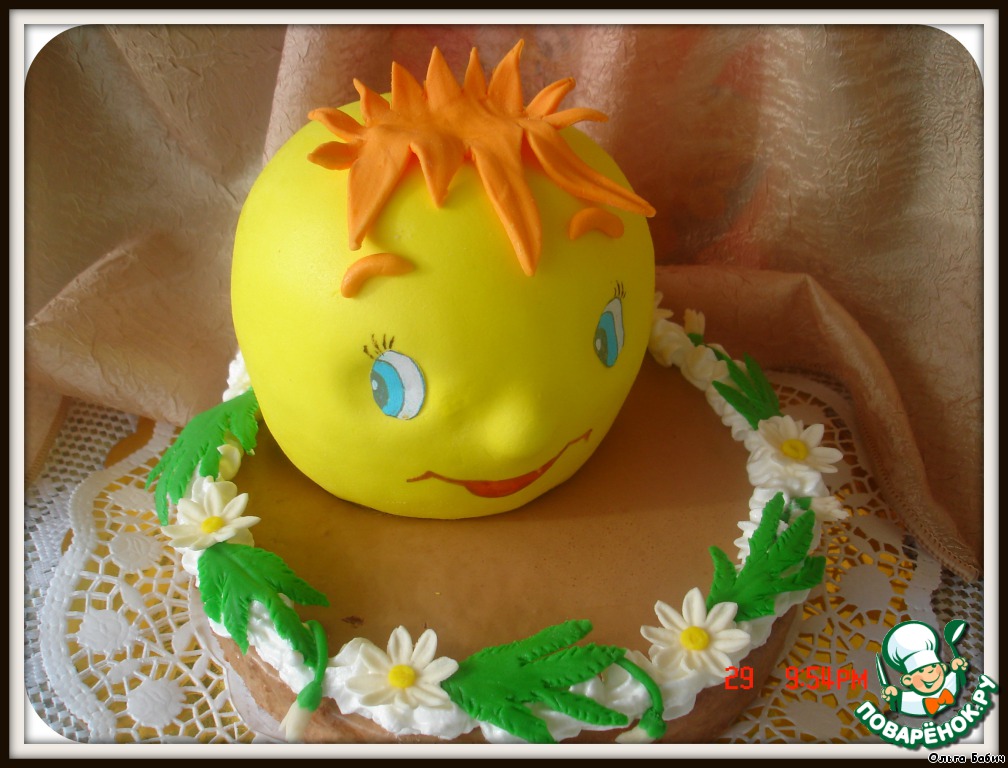 I gingerbread man, the gingerbread man, the bottom of the barrel screen, the barn meten, On the honey involved. Fields I walked, I swam the seas, in a Hurry to congratulate the Student with three years!
Ingredients
4 cup

100 g

300 g

3 piece

1 tsp

4 Tbsp

3 Tbsp

800 g

6 Tbsp

4 Tbsp
Cooking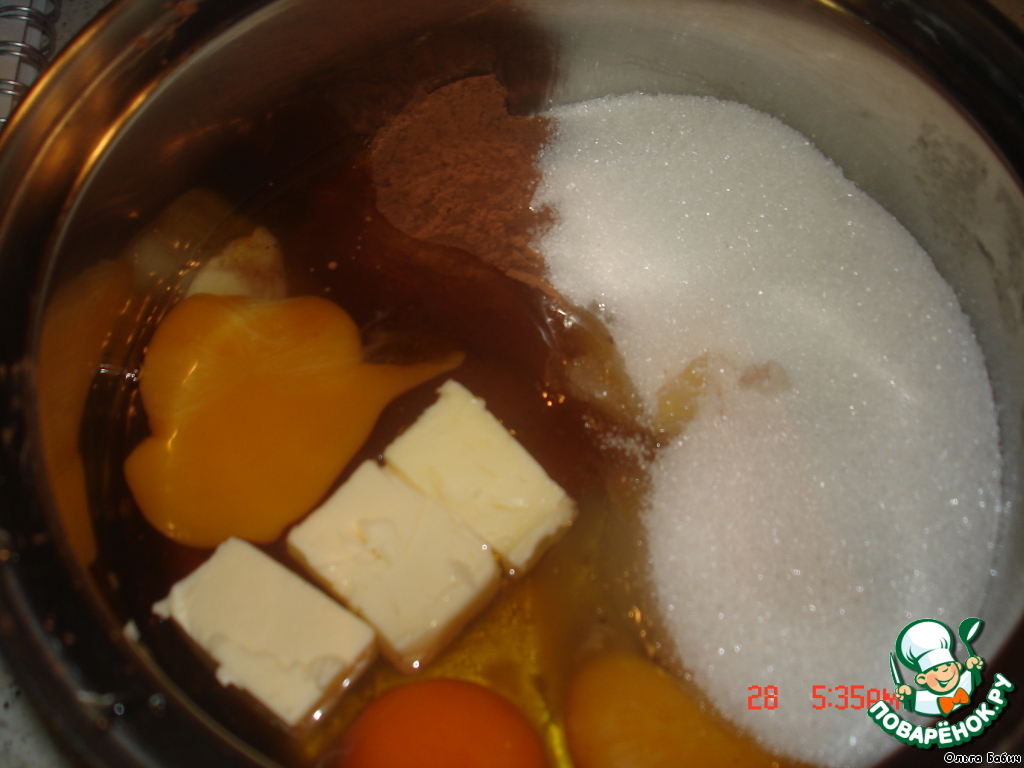 Put in a deep container of sugar (50 grams), baking soda, cocoa, honey, eggs. Heated 20 min in a water bath, stirring occasionally.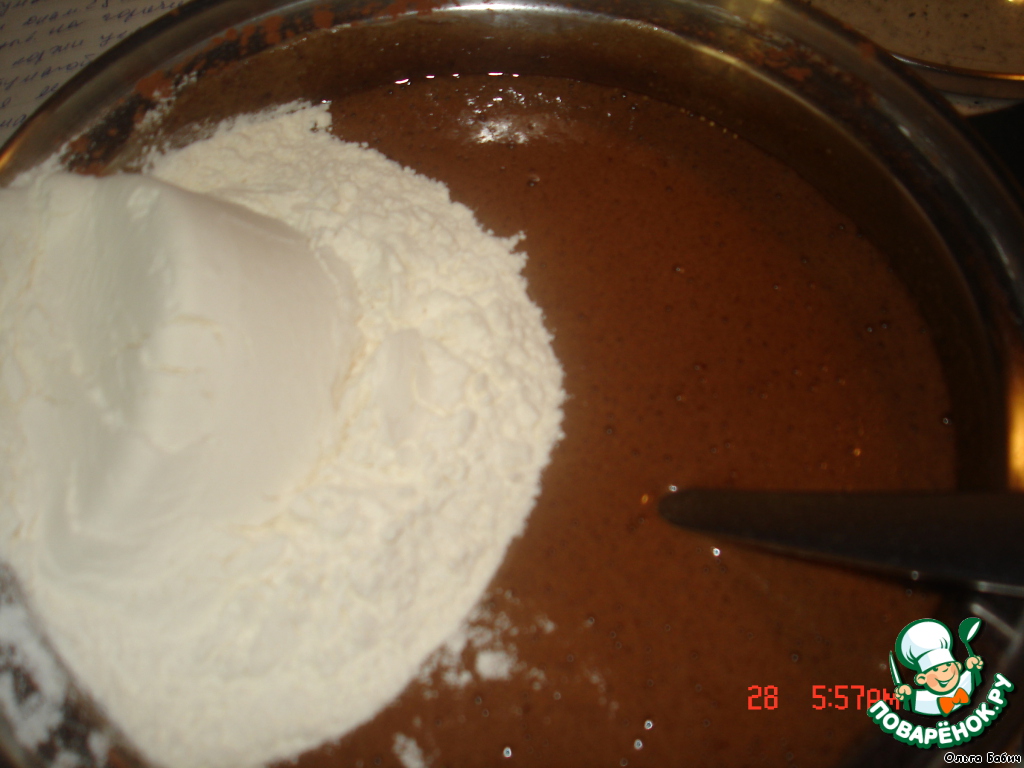 Should get lush mass, add to it the 1.5 stack. flour. The rest is added gradually so as not to shift.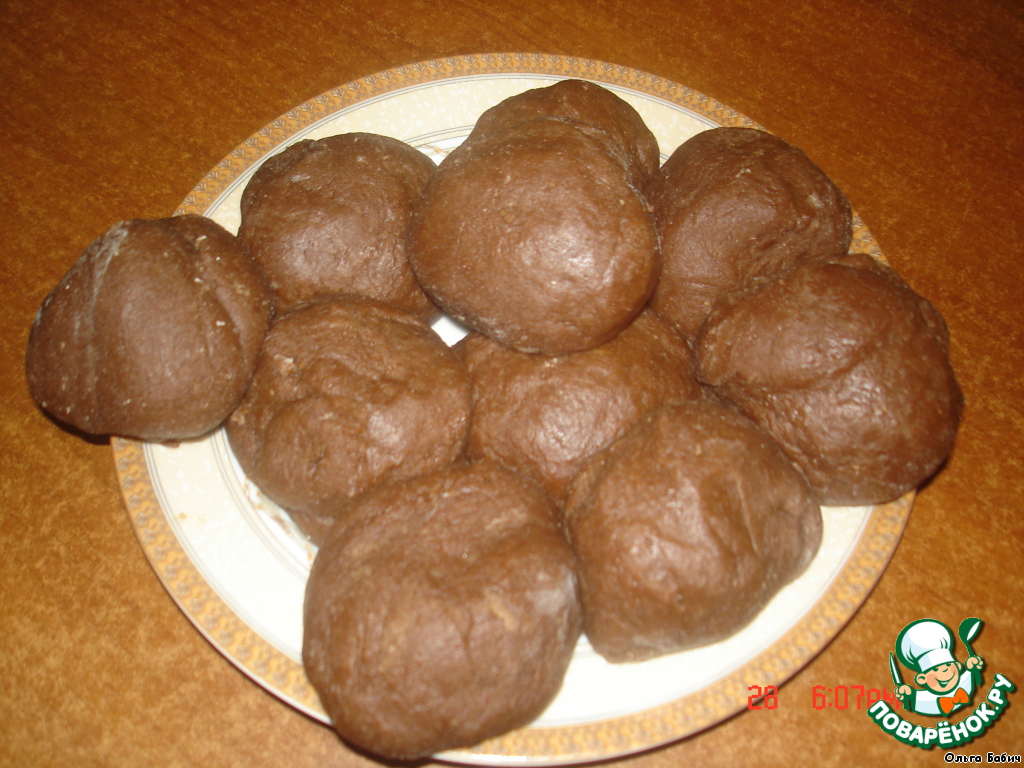 Get a soft, elastic dough. Divide it into 10 parts.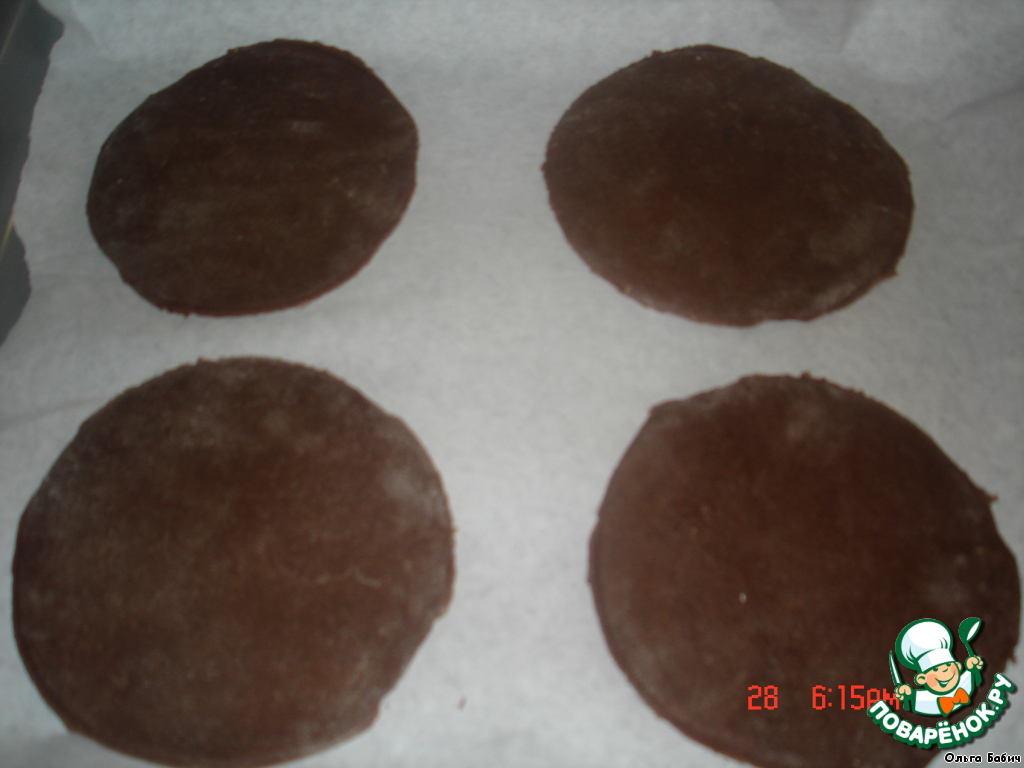 Roll out each piece until the dough warm! Cut in shape, then wakes clearer. Put on baking tray, the laid parchment paper. Bake for 6 minutes at 180 deg.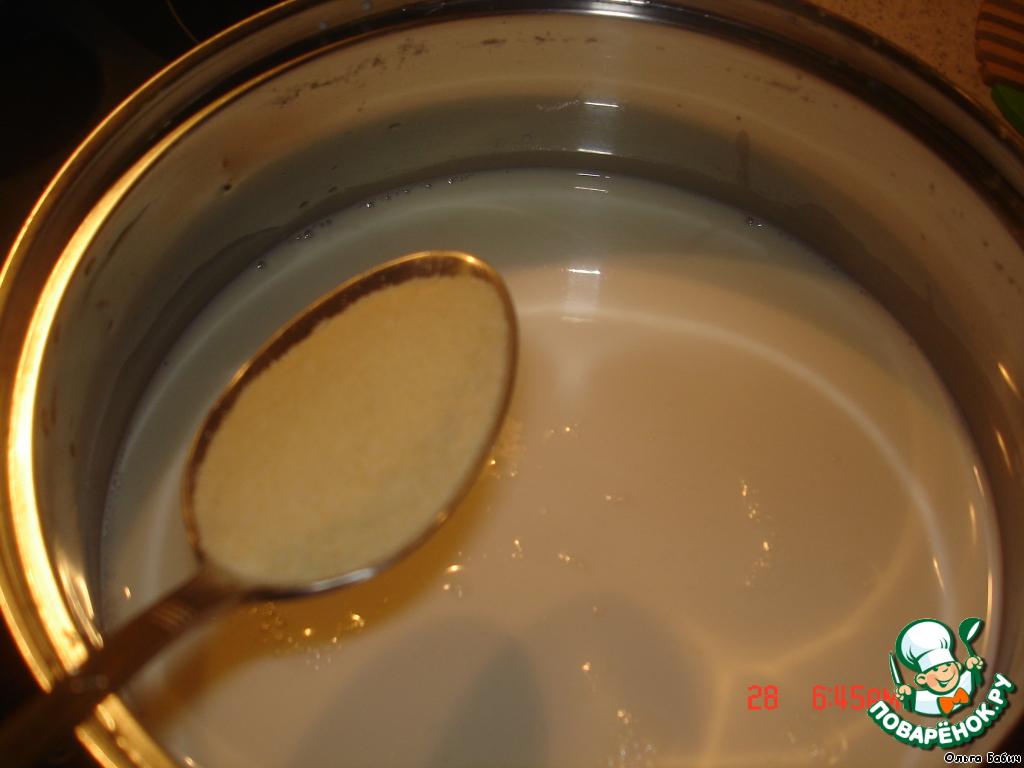 Prepare the cream: in milk add sugar, semolina. Cook. Allow to cool. Beat butter, add in cream.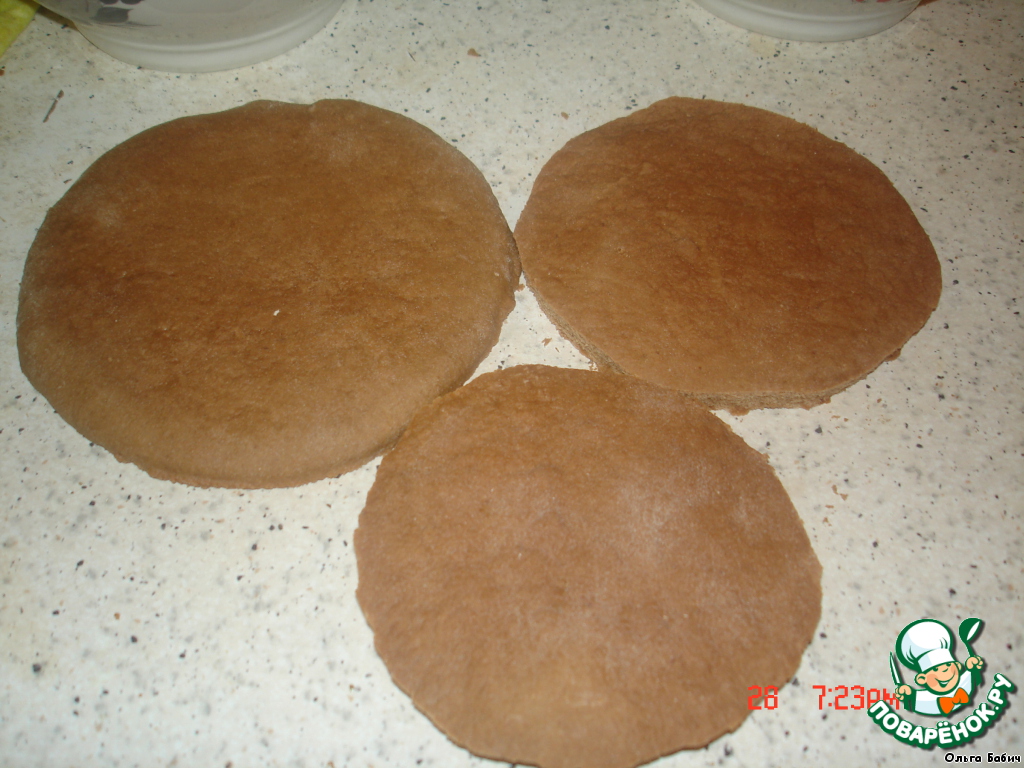 We will need 2 identical shapes, napominaya the right hemisphere. Cut cake layers 3 of different diameters. The bottom is slightly larger than the bottom of our form. Top equal to the diameter of the upper edge. Medium - about size mid shape.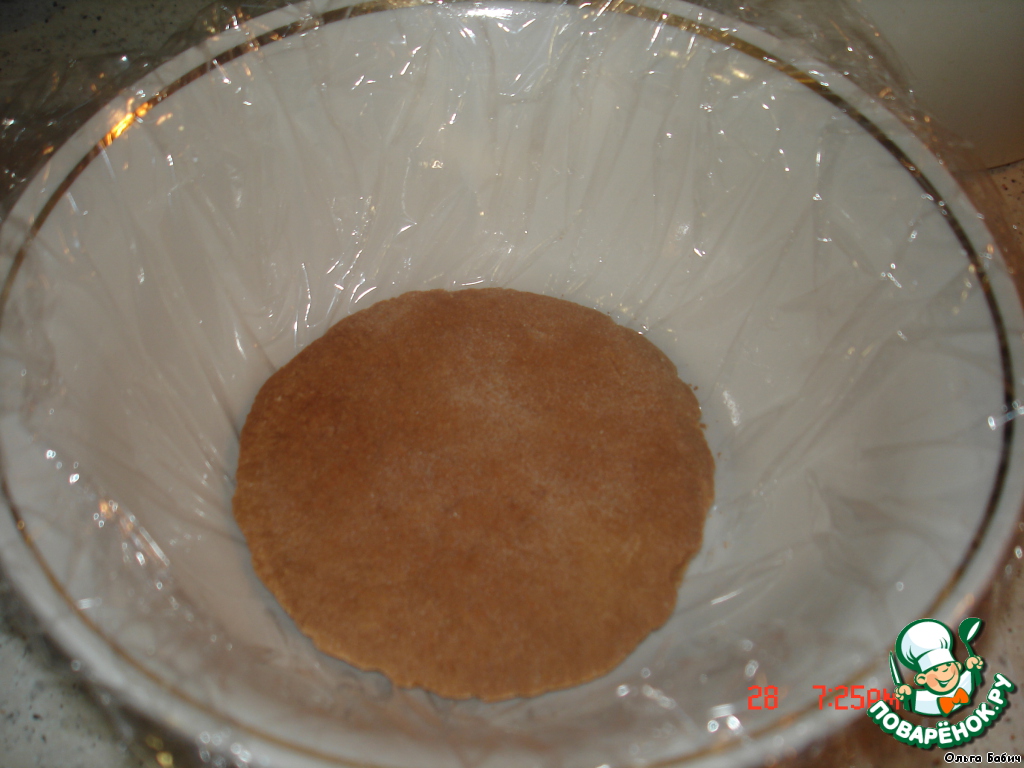 Molds cover with plastic wrap. Begin to lay out the cakes, impregnating cream.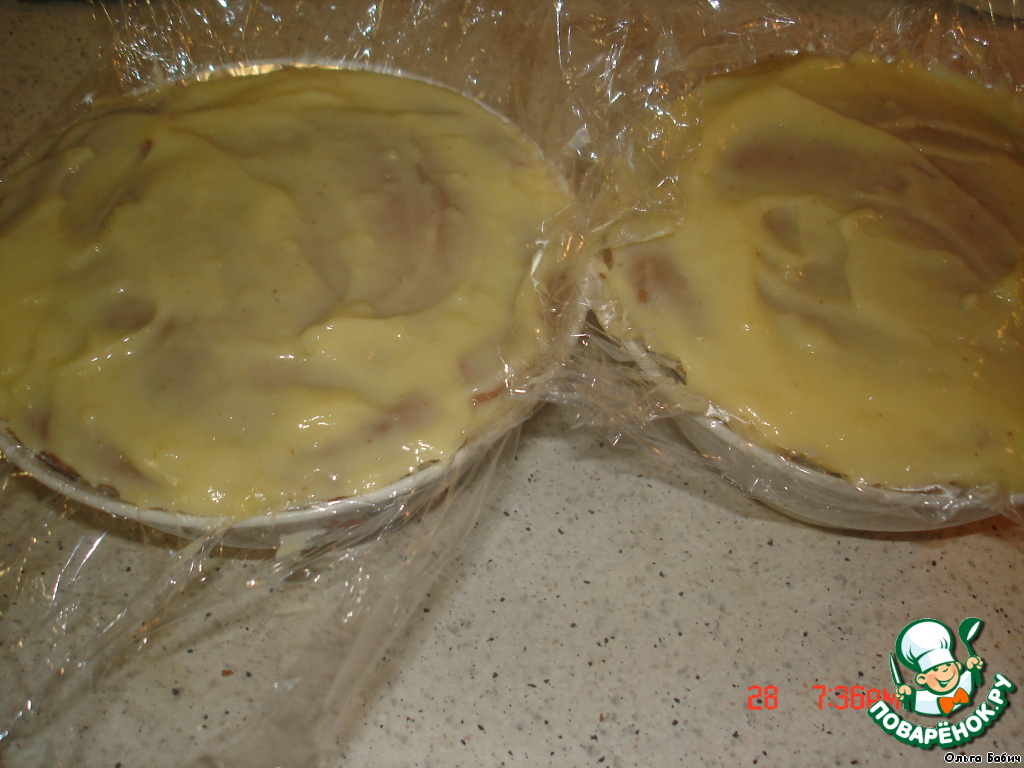 Turns out 2 of the completed form we Put them in the cold for 30-40 minutes.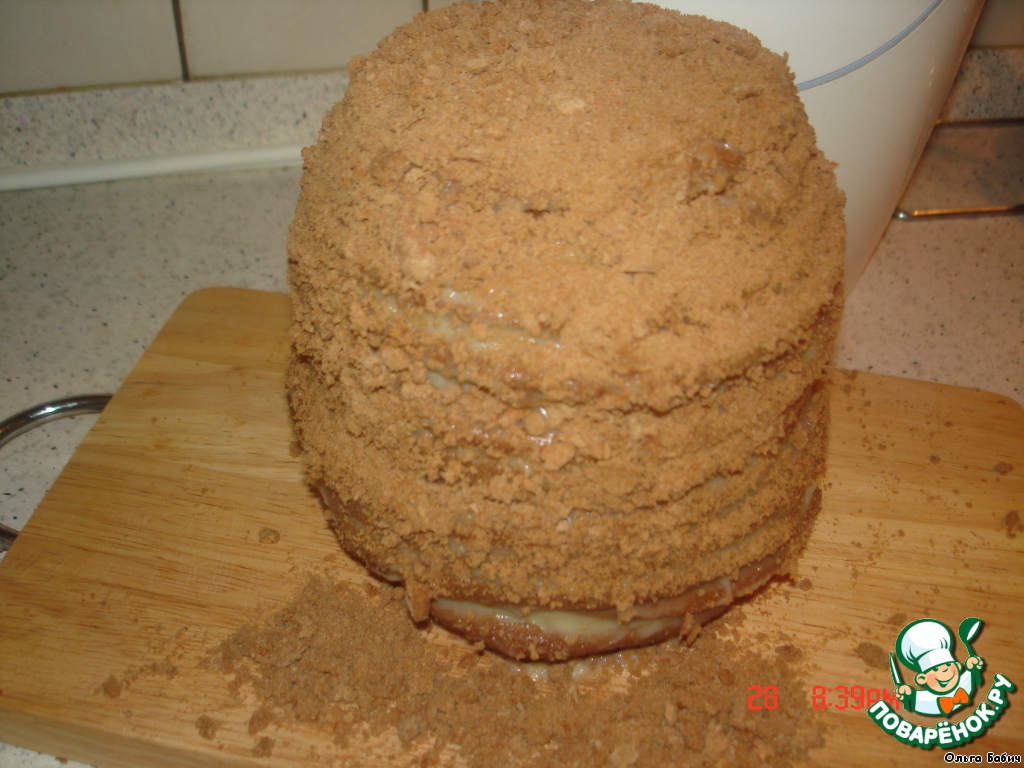 Pull out shapes, remove the tape. Connect hemisphere. From scraps of cakes to make crumbs, mix with cream. Stackable top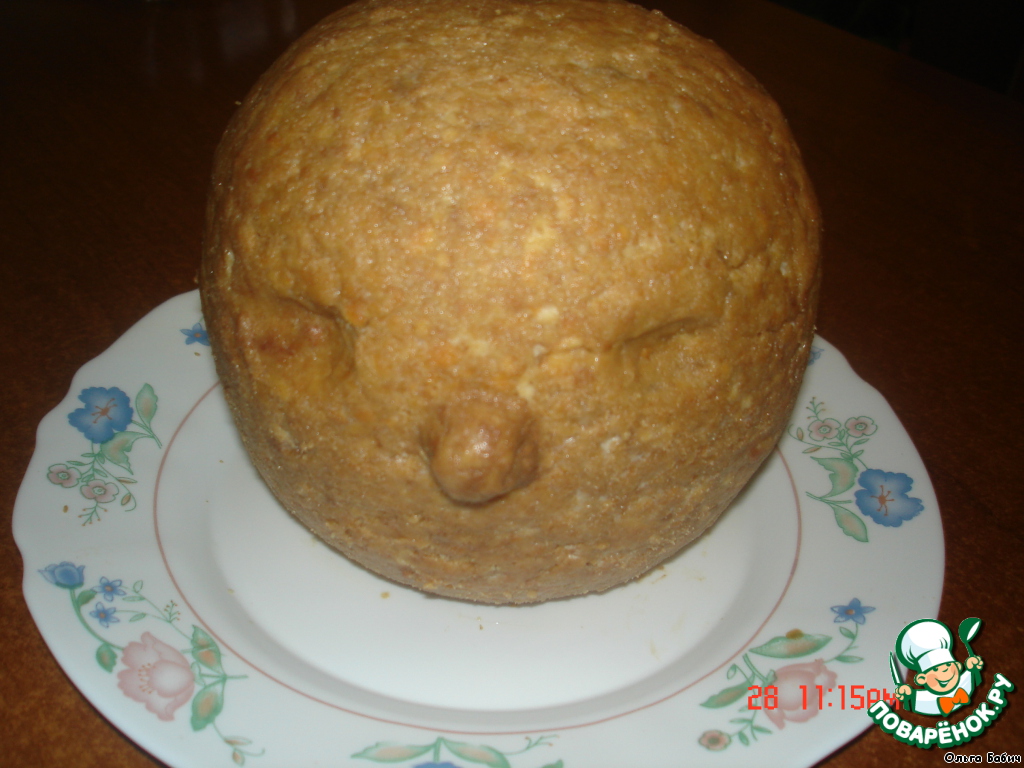 Gloss over the cracks, the simulated ball. Form the nose and place the eyes.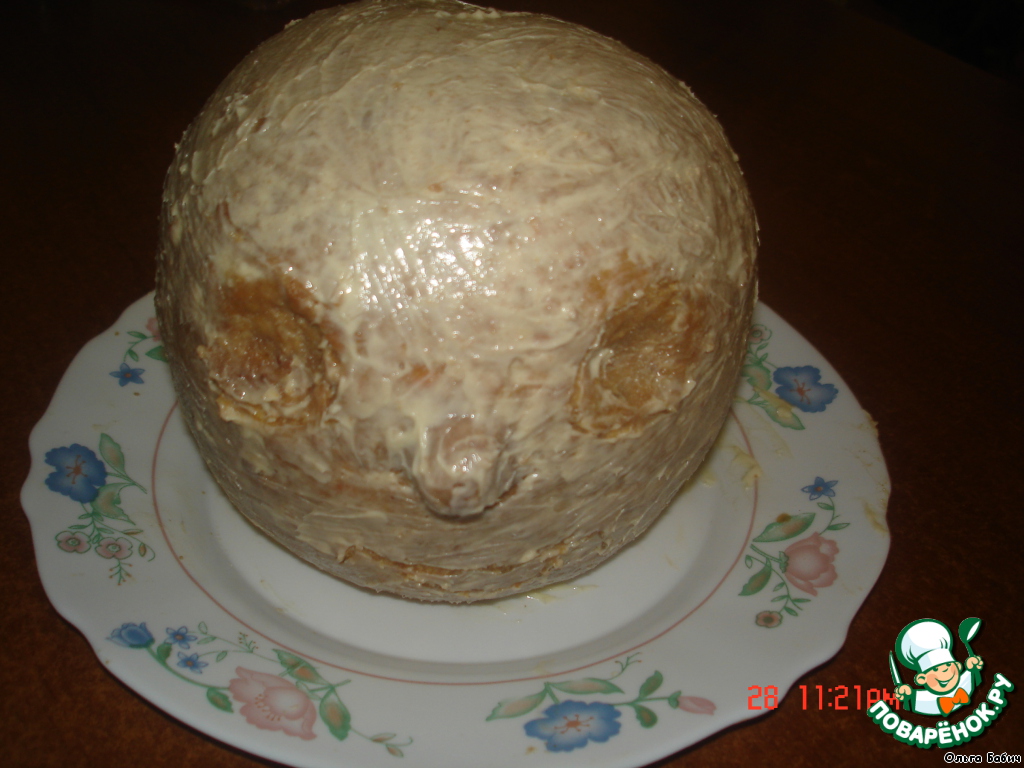 Beat the butter, add the condensed milk. Fluff bun. Put in the cold.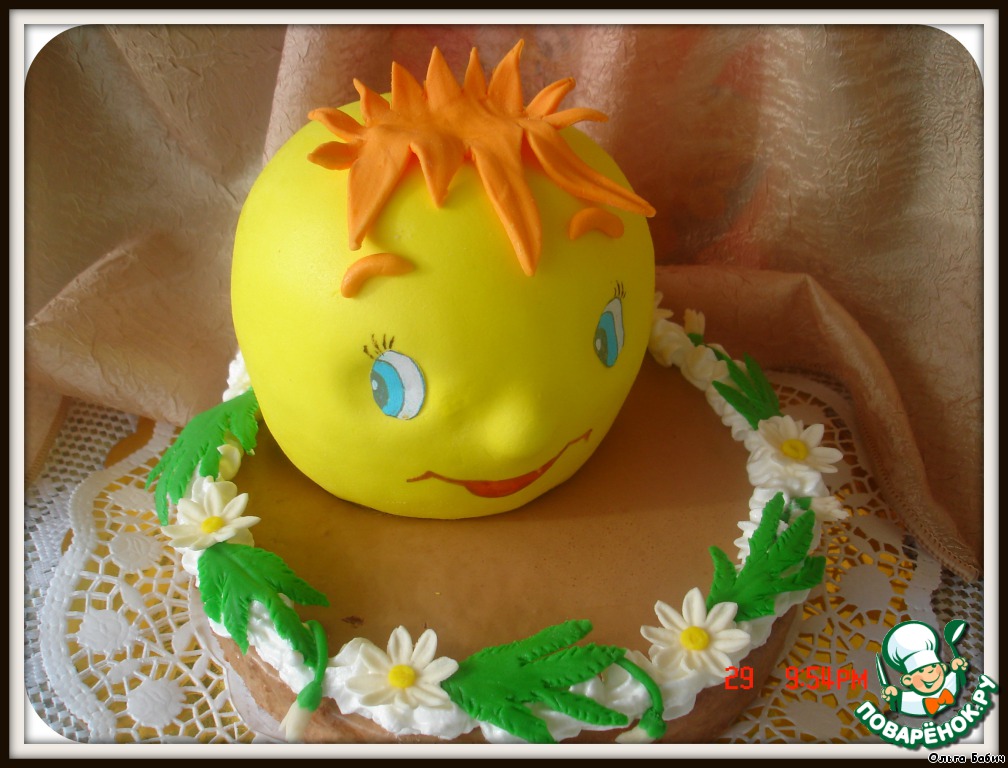 Roll out the fondant, cover the bun. It is good to smooth paste. The bottom trim off excess. Draw the eyes, mouth. The basis can be any. I have a sponge cake with custard cream, a layer - cherry. Covered with milk cream ganache.