Description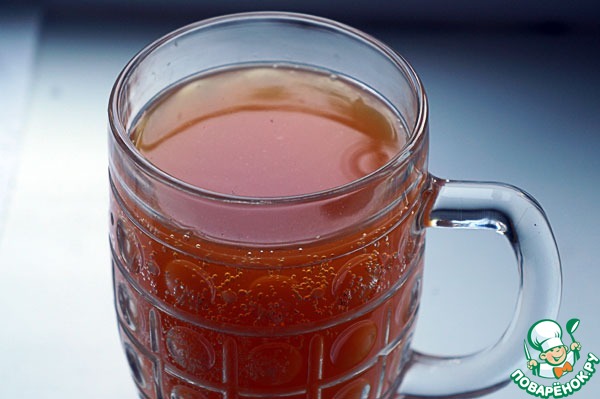 Spring is in full swing, summer is coming and summer is the best way to quench your thirst – drink a good, vigorous homemade kvas. Methods of cooking there are many, and each quastel believes that his method-the correct one. And all because of brew is a good field for experiment, imagination is the limit. I added to traditional sourdough Apple, cranberry, pear – all turned out delicious. But the main thing is what will leaven. It's all about. She gives a base for the experiment. So below the recipe I give as the base, then experiment on your health! Proportion – from calculating volume of three-liter jars.
Ingredients
4 slice

10 Tbsp

22 g

30 g

3.5 l
//= Yii::t('app', 'Total calories: ') . $recipe['ingredients']['total_calories'] ?>
Cooking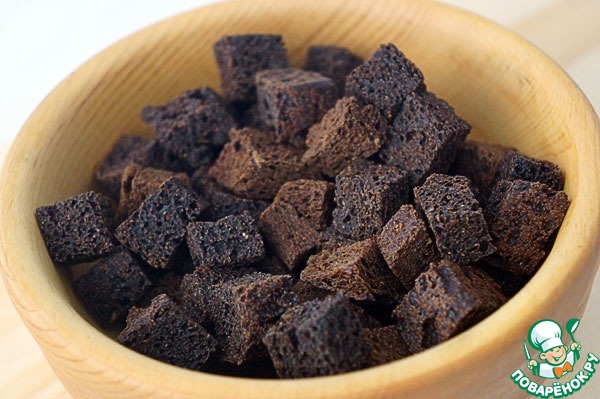 Let's start with ferment. A loaf of rye bread cut into croutons – cubes with sides of about an inch. Lay on a baking sheet in a single layer and dry in oven at 150 degrees until they become almost black. If you want light beer, you can take wheat crackers or Borodino drying is not black, but just until it becomes breadcrumbs.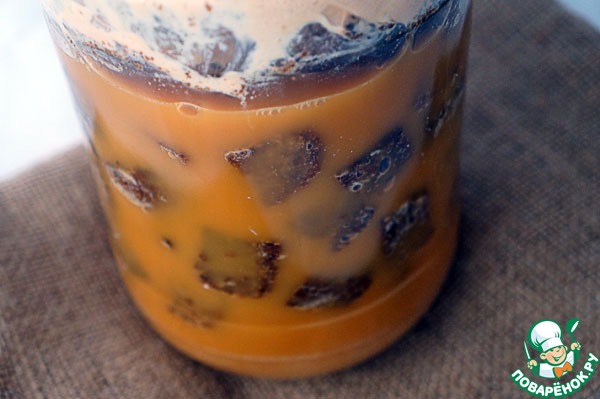 When the loaves have cooled, add three or four handfuls in a quart jar, add 6 tbsp of sugar (to brew I usually take white sugar), pour boiling water. Pour the boiling water carefully, occasionally shaking the jar so it will not burst. And don't refill to the top: the leaven will ferment and can "escape." Once the jar has cooled almost to room temperature, pour all the yeast. Cover the jar with a paper towel or cheesecloth and leave for three days.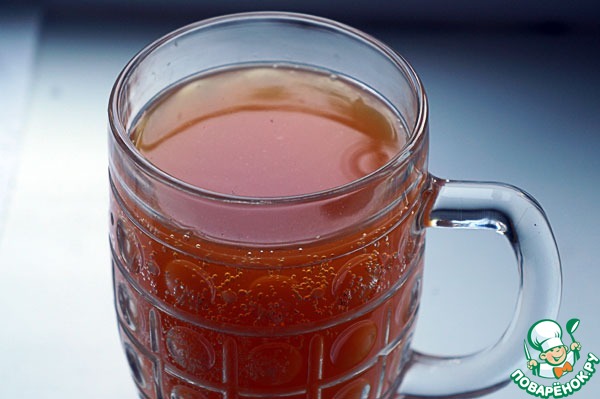 Three days later, the yeast pour in three-liter jar, add 4 tbsp sugar, add cold water a little to the top and leave for two or three days. You will see how the brew starts to ferment, to work. Once this "work" will stop, the drink is ready. Strain the brew in a plastic bottle or other container with a narrow neck and a tight-fitting, add to each bottle a handful (8-10 pieces) raisins, close tightly and let stand for another day. Then open carefully! The kvass is ready.