Description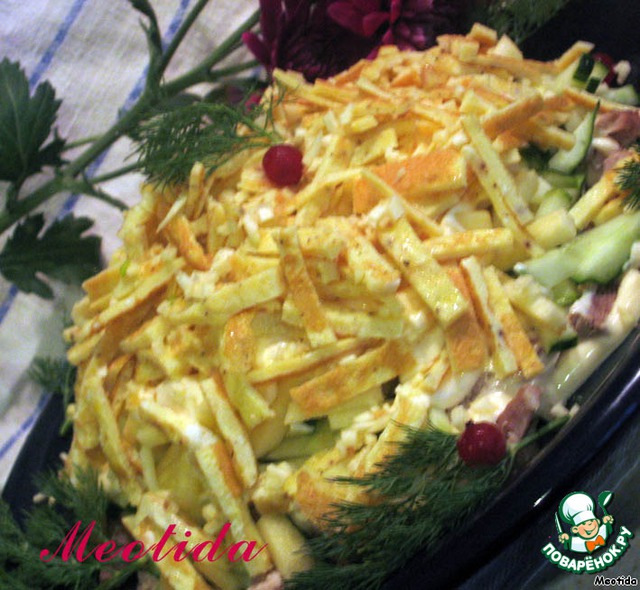 Perhaps my favorite day of the week – Friday...ahead of two weekends in the morning ...no need to get up early and rush to work.. you can fully enjoy a quiet family dinner Friday... peace.. peace...a glass of dry wine...soft music.. and, of course, salad... filling and meat with egg pancakes.... to please her beloved husband... juicy and tender ... with fresh agricom and Apple...to treat yourself to your favorite.. very very easy...quick and delicious..
Ingredients
2 piece

150 g

1 piece

1 piece

2 tooth
//= Yii::t('app', 'Total calories: ') . $recipe['ingredients']['total_calories'] ?>
Cooking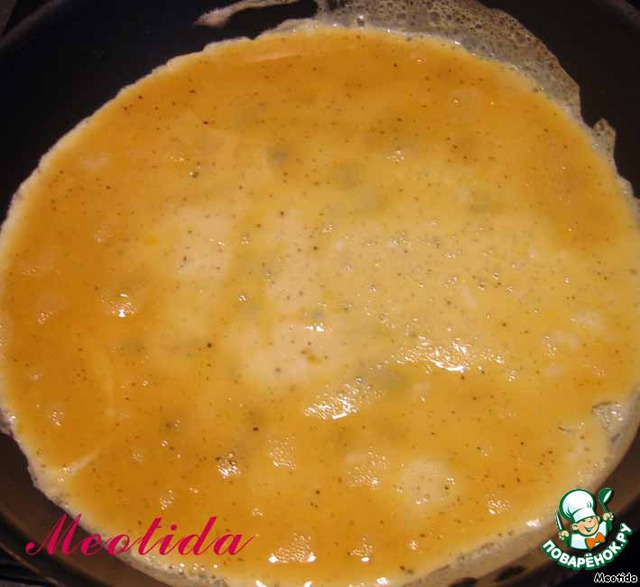 Eggs, beat lightly with a whisk, add salt, pepper on a hot pan in a little oil fry the egg pancake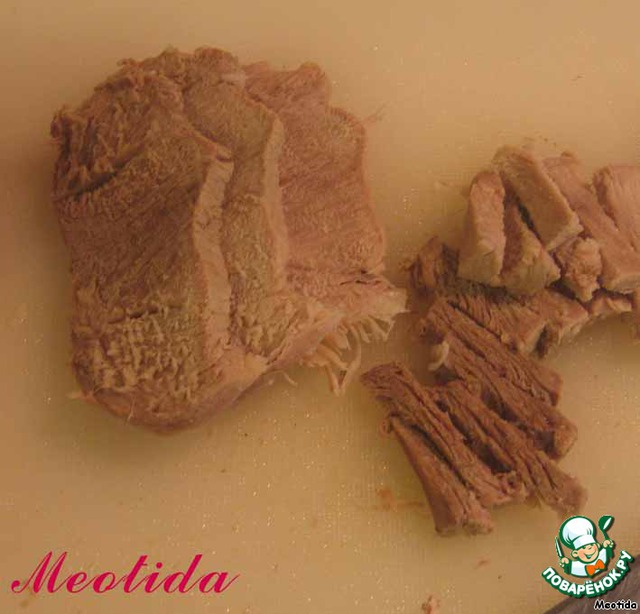 Meat cut into strips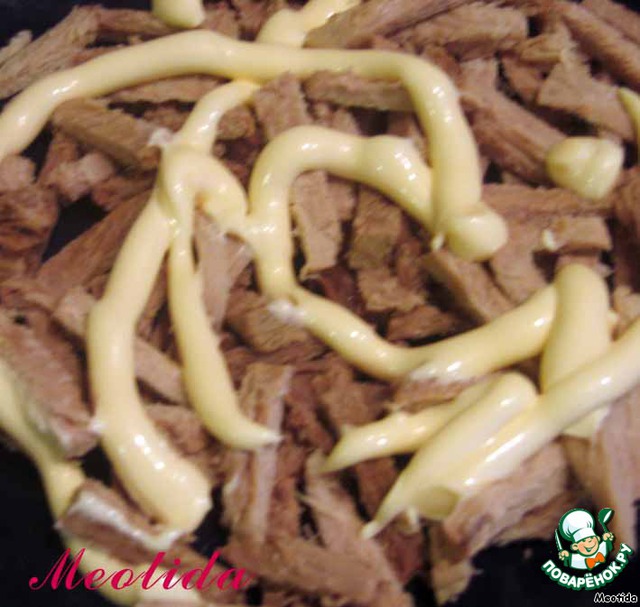 Put the meat layer on a plate, slightly grease with mayonnaise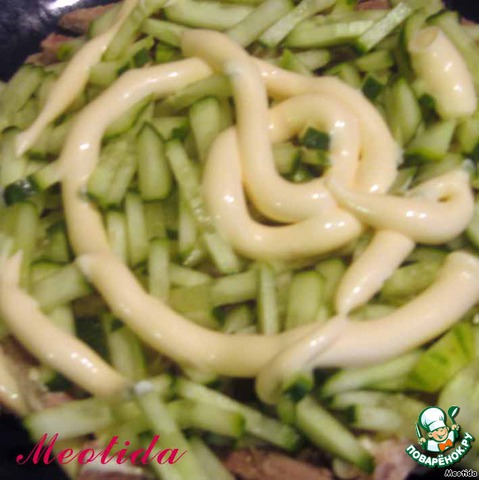 Then spread a layer of shredded cucumbers, is also lubricated with mayonnaise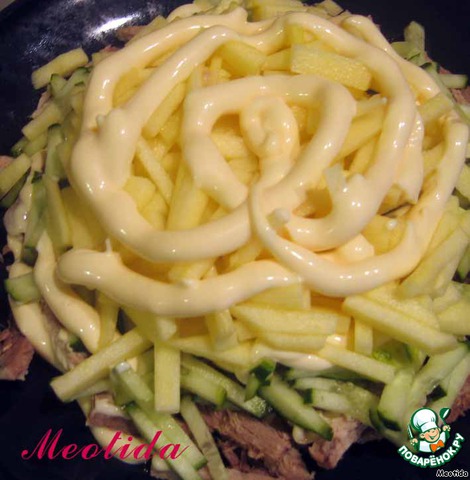 Now a layer of shredded apples (to apples not blackened do not forget a good sprinkle of lemon juice) layer of grease with mayonnaise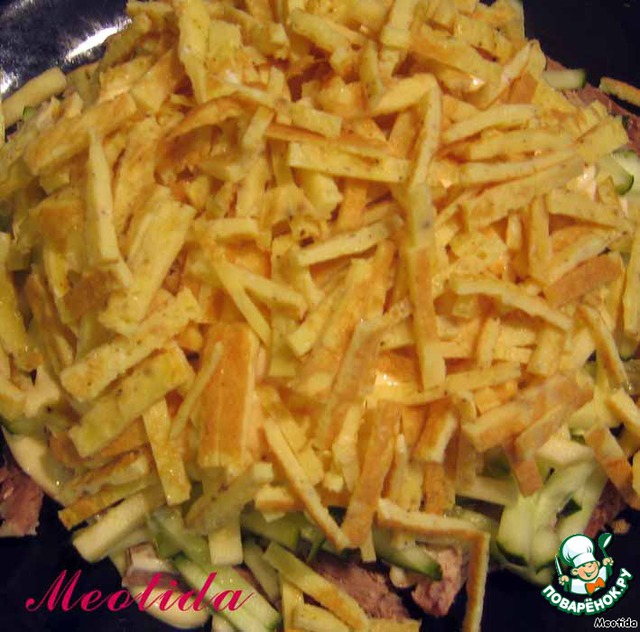 The entire salad evenly sprinkle porezany shredded egg pancake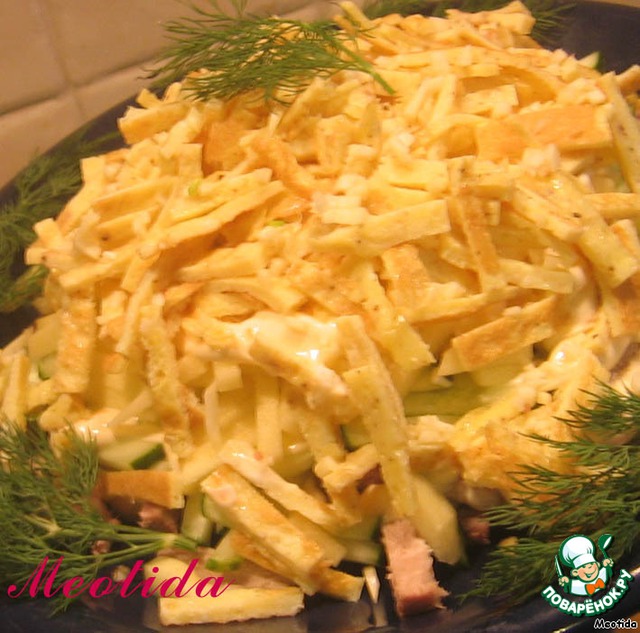 You can decorate with greens... sprinkle with garlic...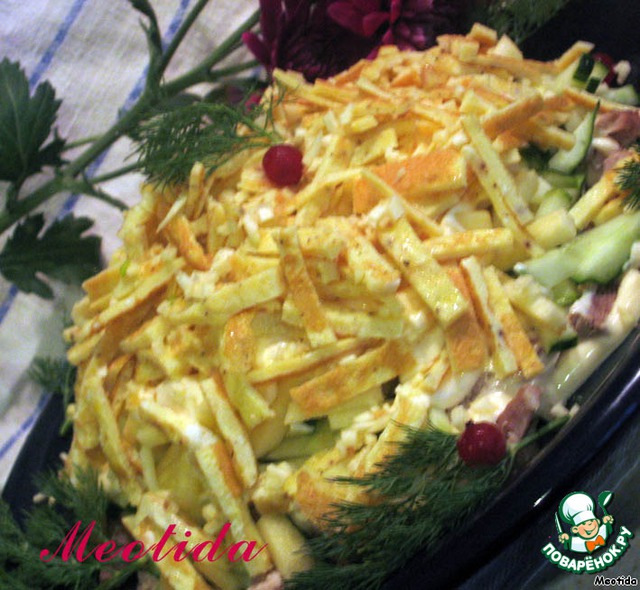 ... pleasant to You of appetite! :) PS despite the fact that the salad has very few ingredients, it is hearty and delicate at the same time.. it will appeal to both men and women... and create a good mood on the "5+" ;-)