Description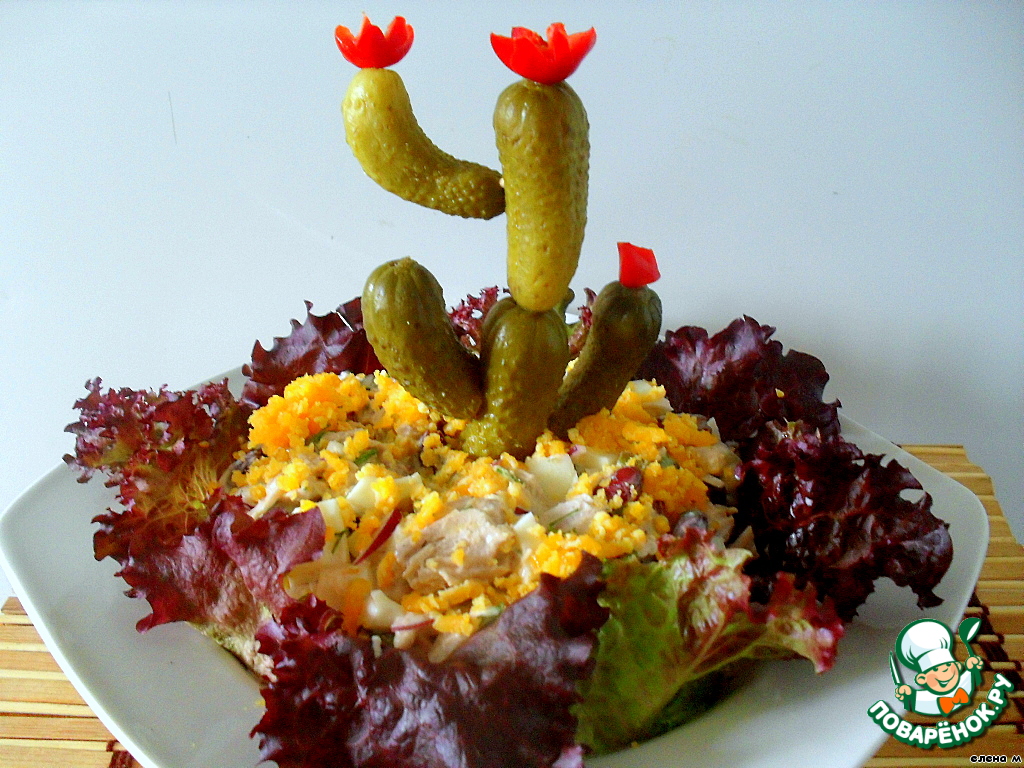 Easy to prepare, delicious salad. The design is uplifting, makes me smile.
Ingredients
250 g

1 piece

0.5 can

11 piece

3 piece

2 Tbsp

1 Tbsp

1 Tbsp

0.5 tsp

1 coup
//= Yii::t('app', 'Total calories: ') . $recipe['ingredients']['total_calories'] ?>
Cooking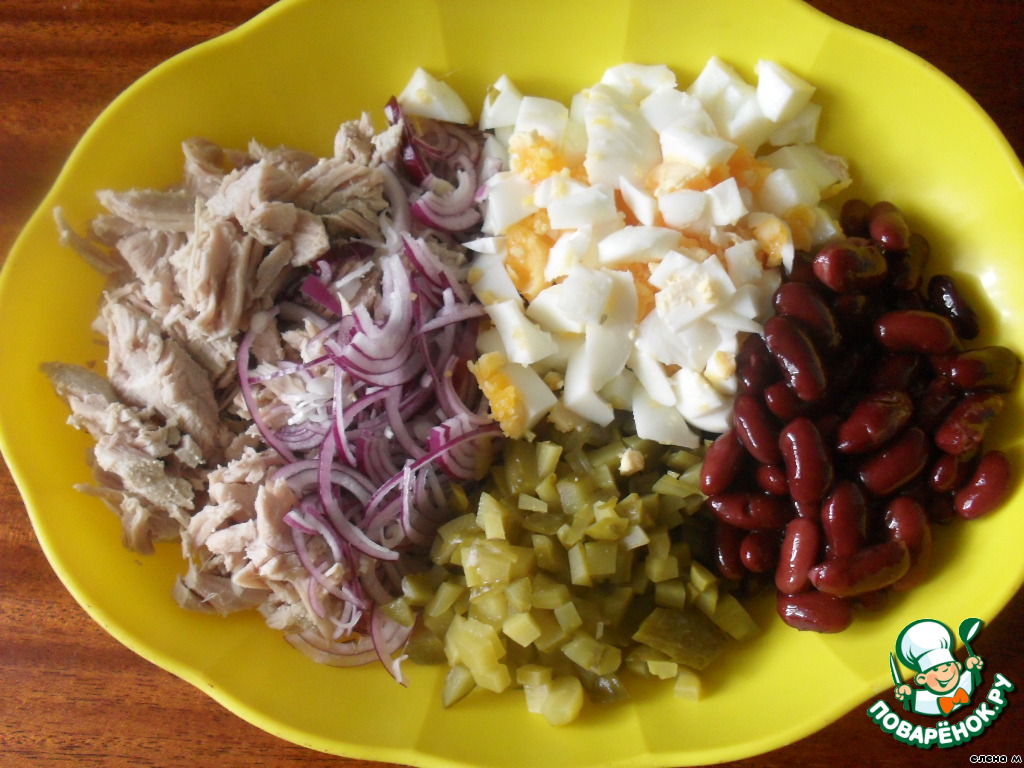 Meat, eggs, gherkins cut into cubes, onion - thin half-rings, add kidney beans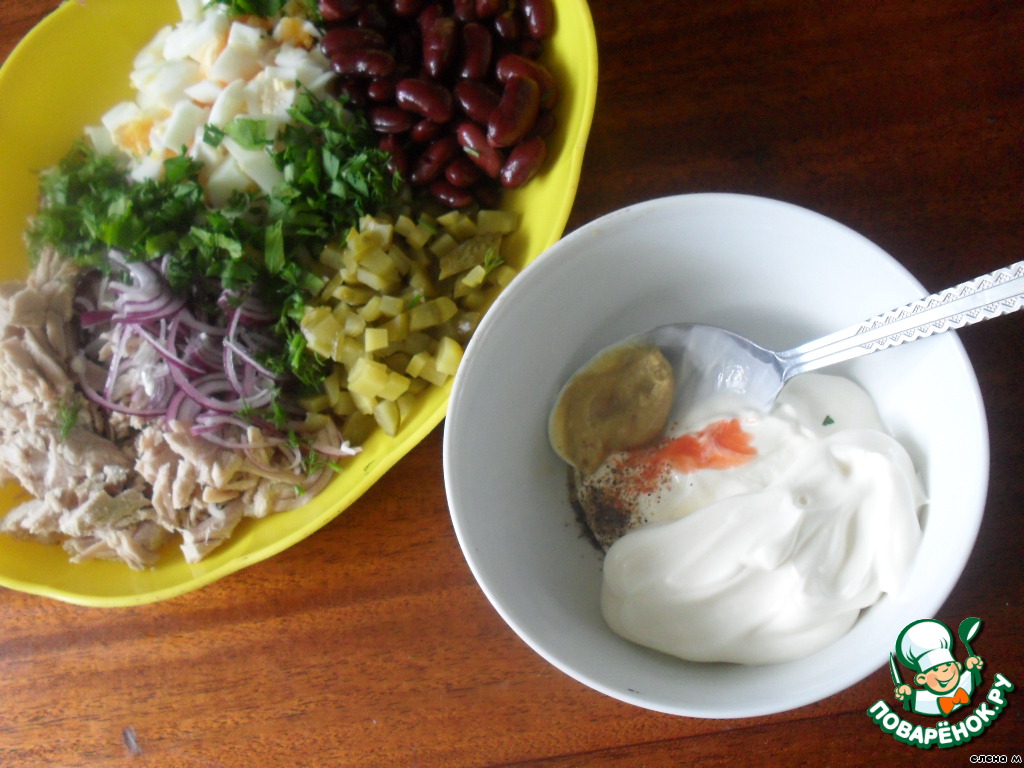 Add greenery. Make the dressing: mix sour cream, mayonnaise, mustard, chili sauce, black pepper.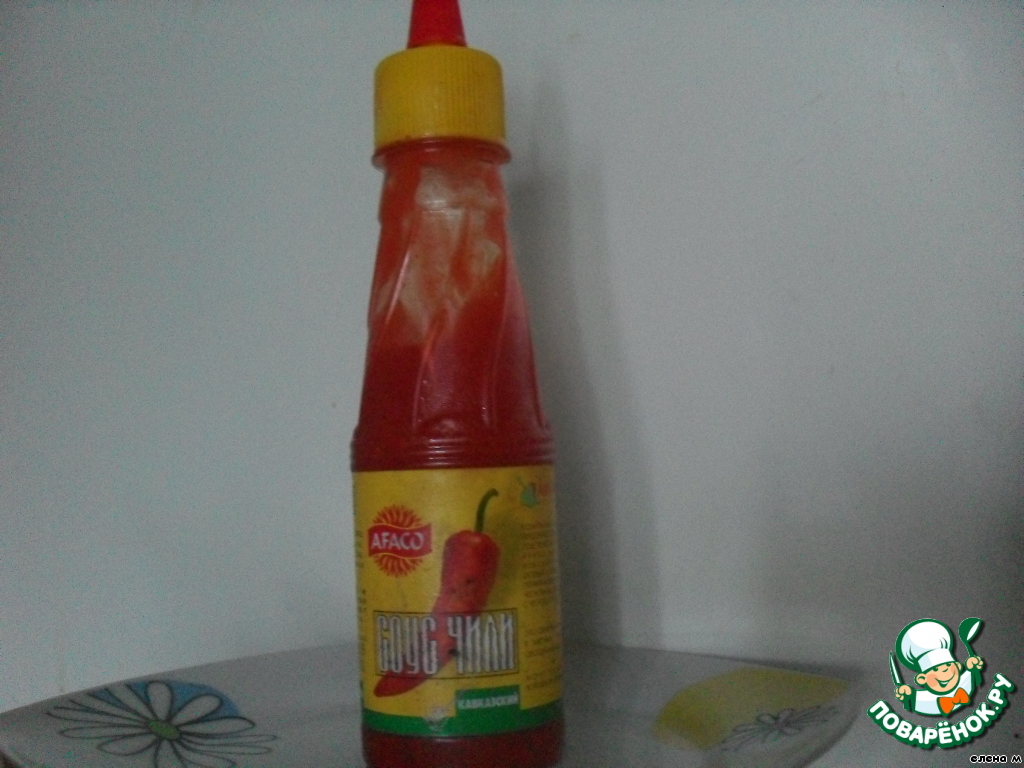 Chili sauce I have here a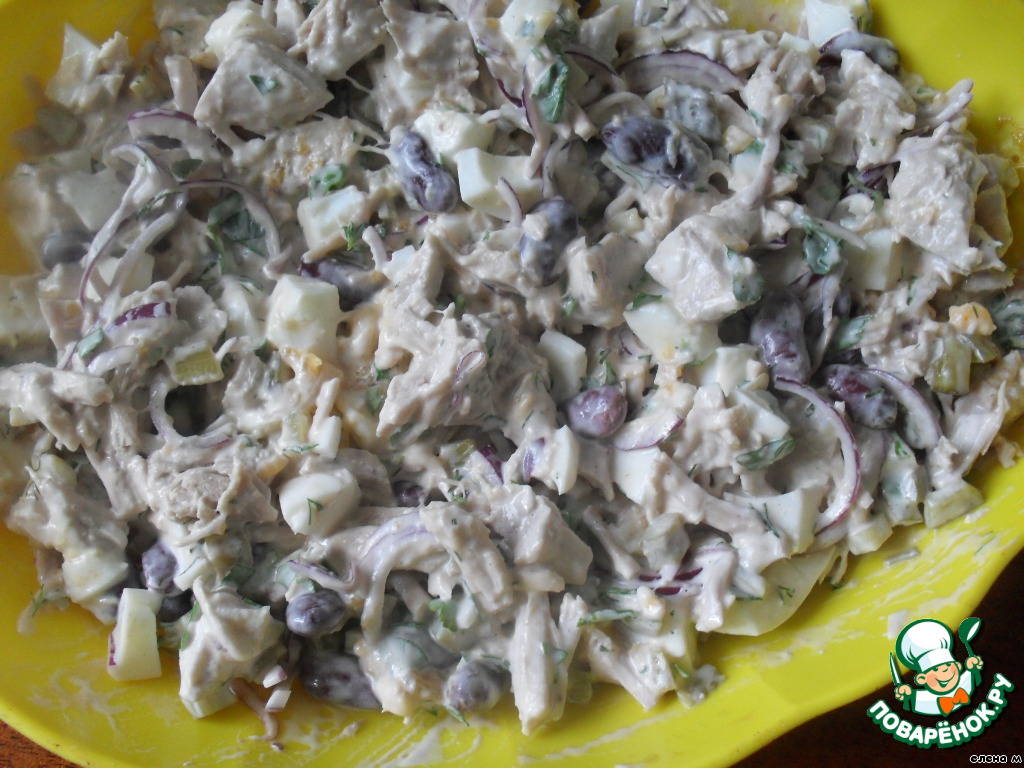 Dressed with salad dressing.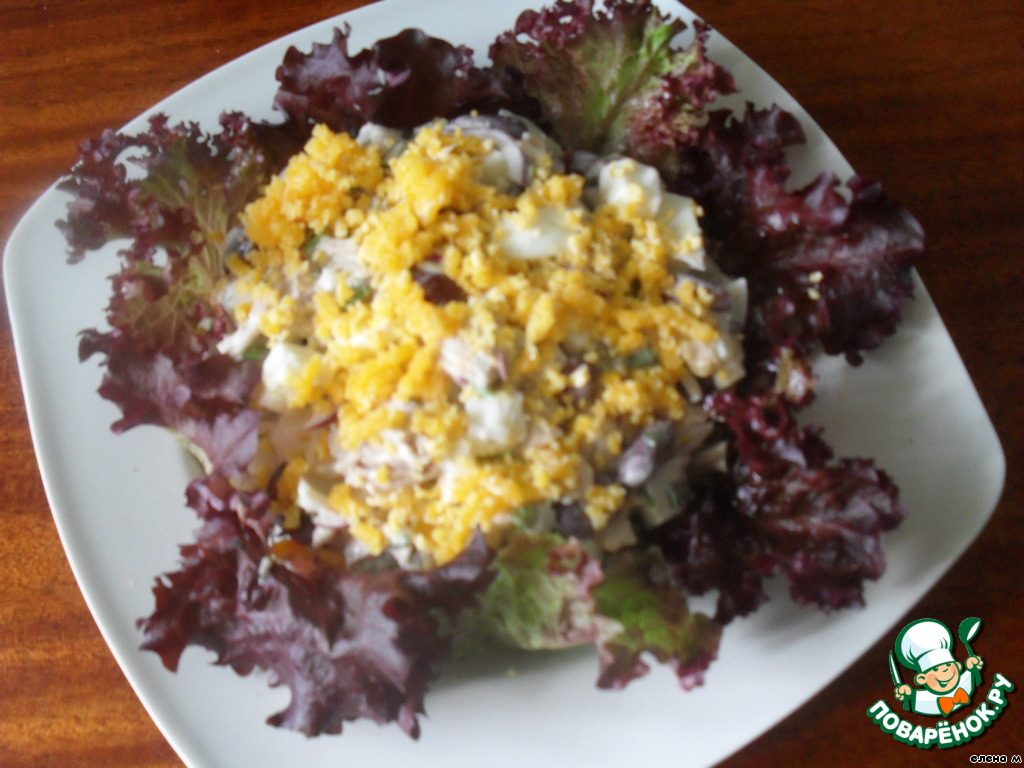 On a dish to put the salad leaves, put the salad, sprinkle with grated egg yolk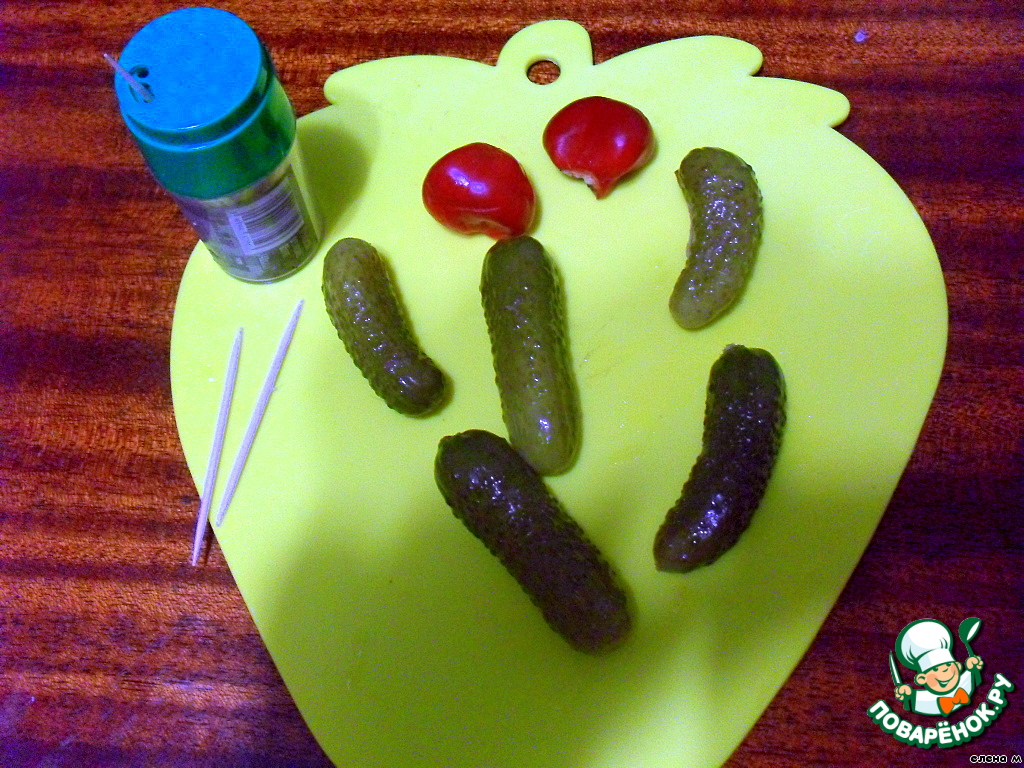 Now proceed to "growing cactus"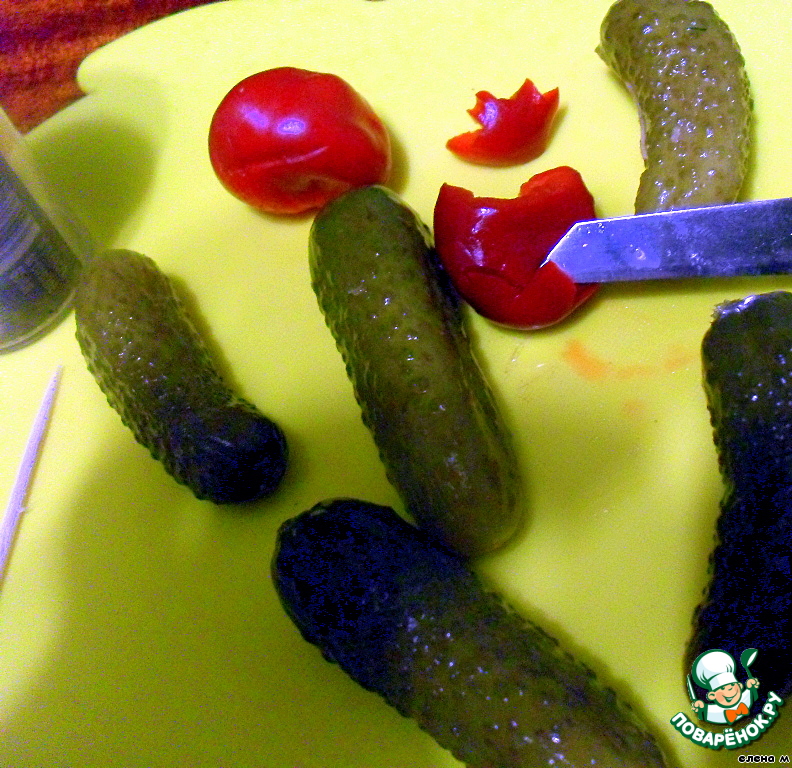 of peppers (you can of carrots, small onions, radishes) cut flowers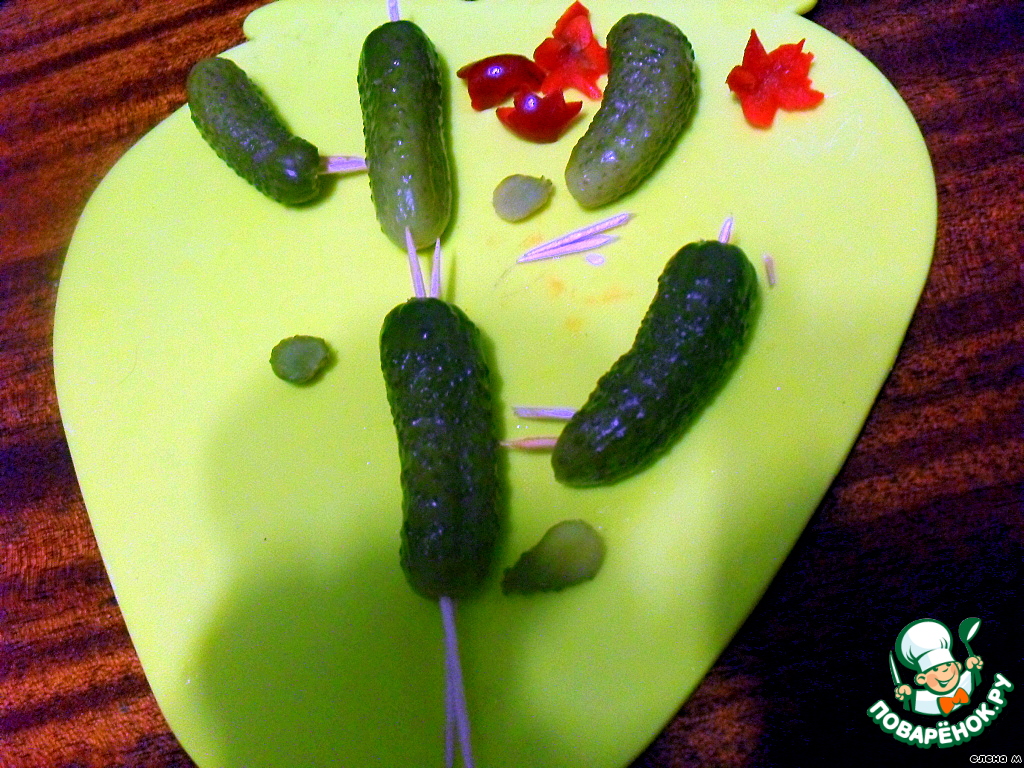 at little gherkins on the one hand is a little cut ends (for a tighter fit), a major gherkins connected by toothpicks (better on 2 toothpicks will be harder to keep), a small gherkins attach toothpicks, broken in half and sharpened with a knife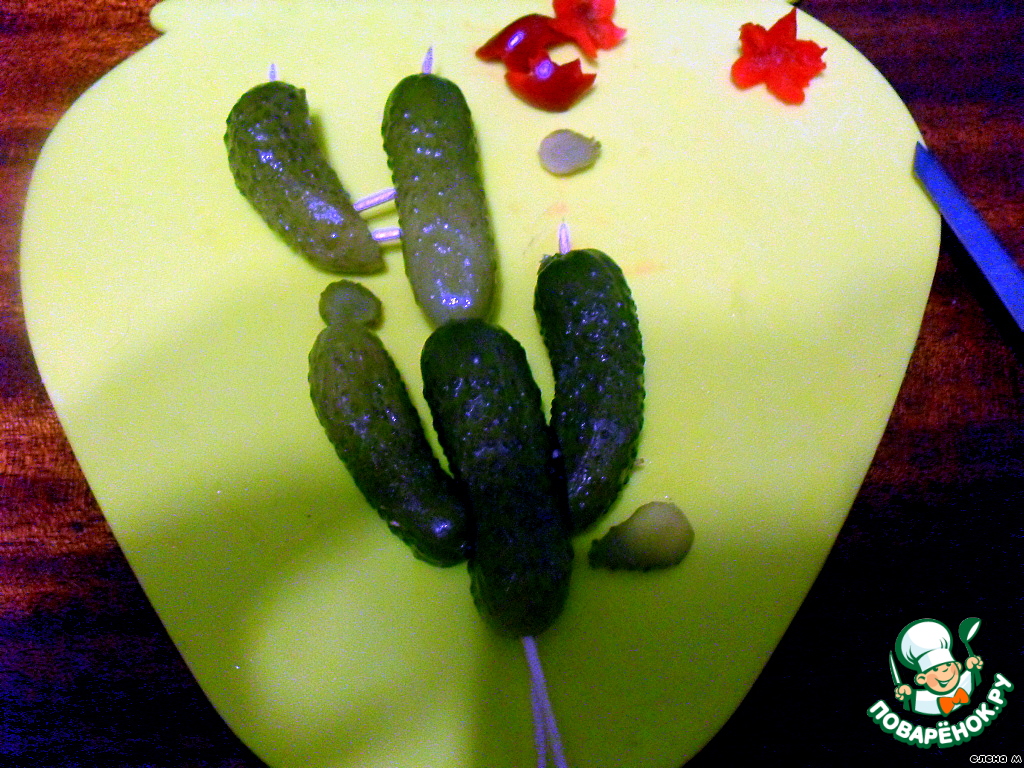 Almost assembled "cactus"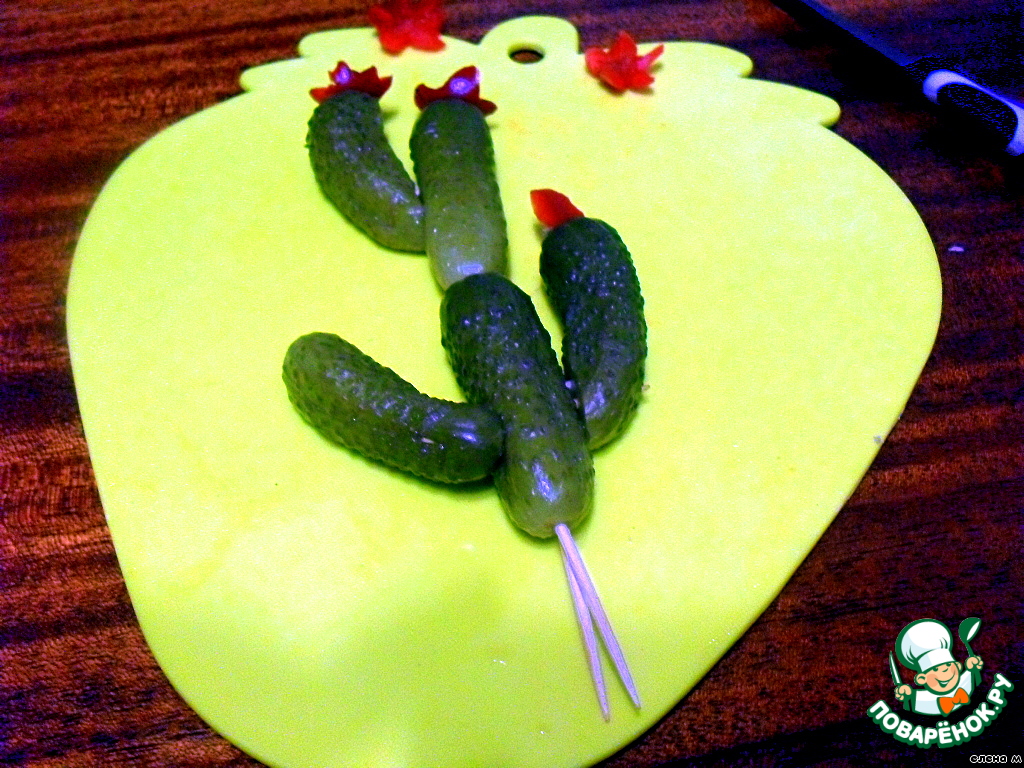 Decorate cactus flowers.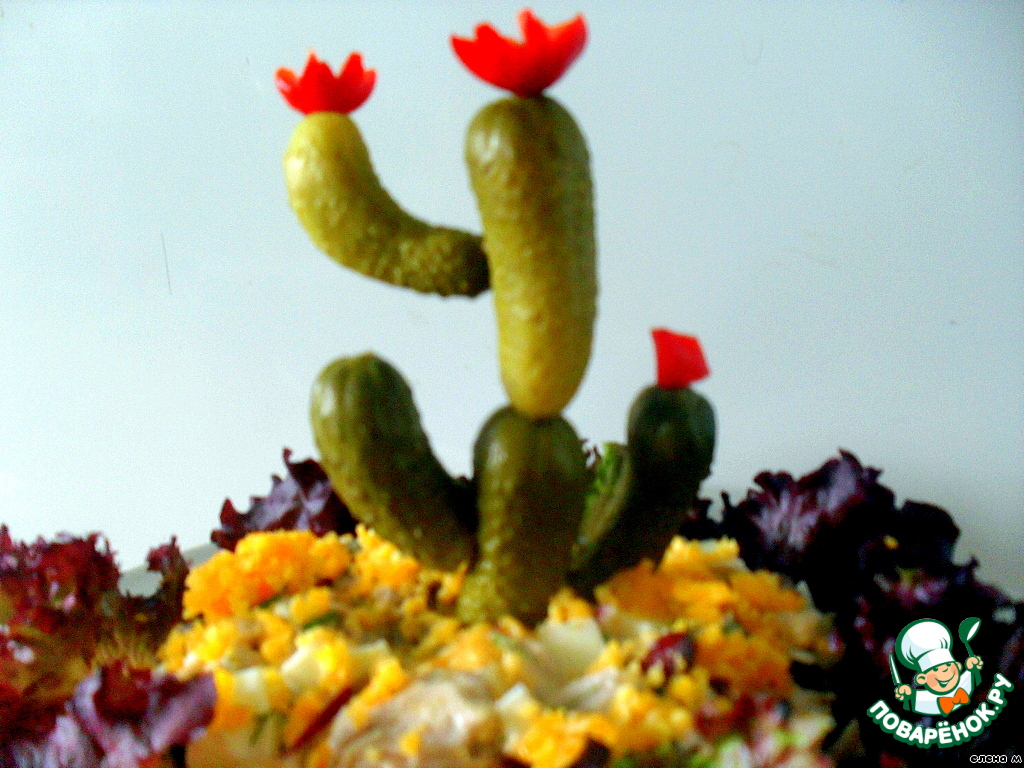 Set the "cactus" in the middle of the meal with salad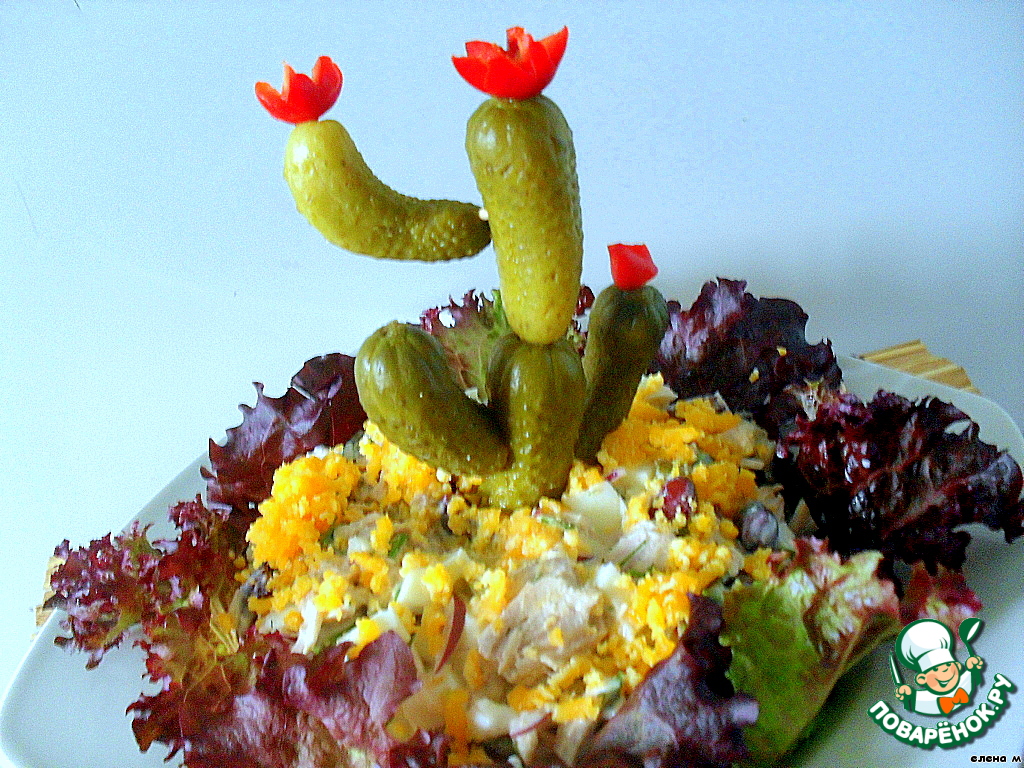 And so, our salad is ready!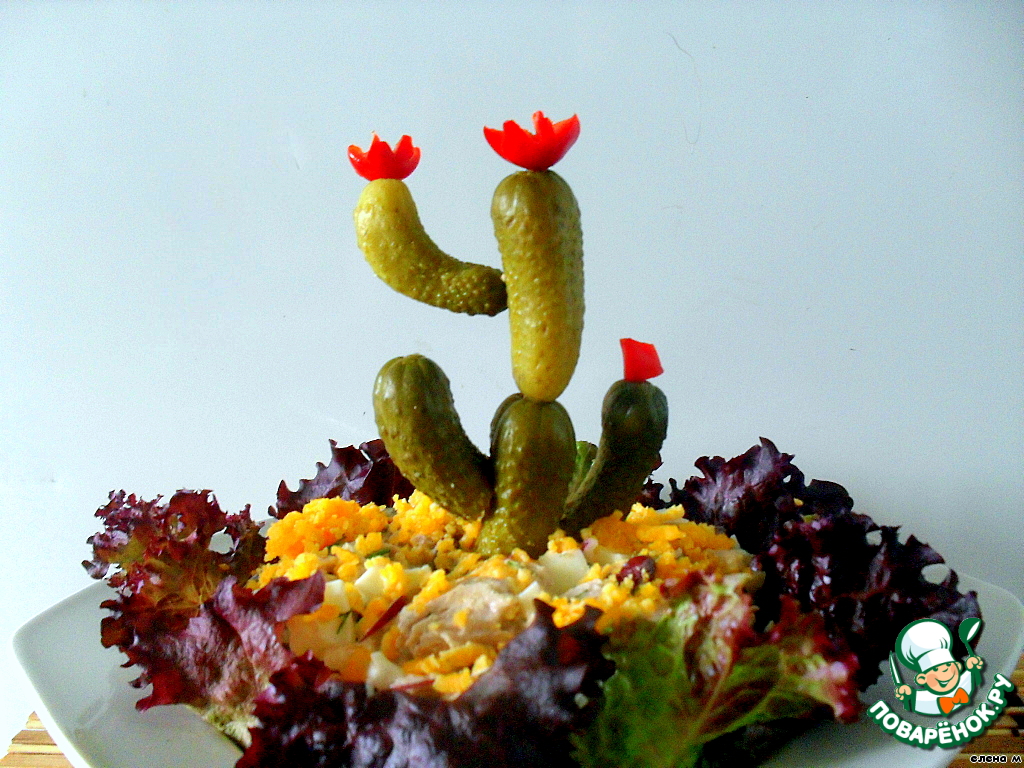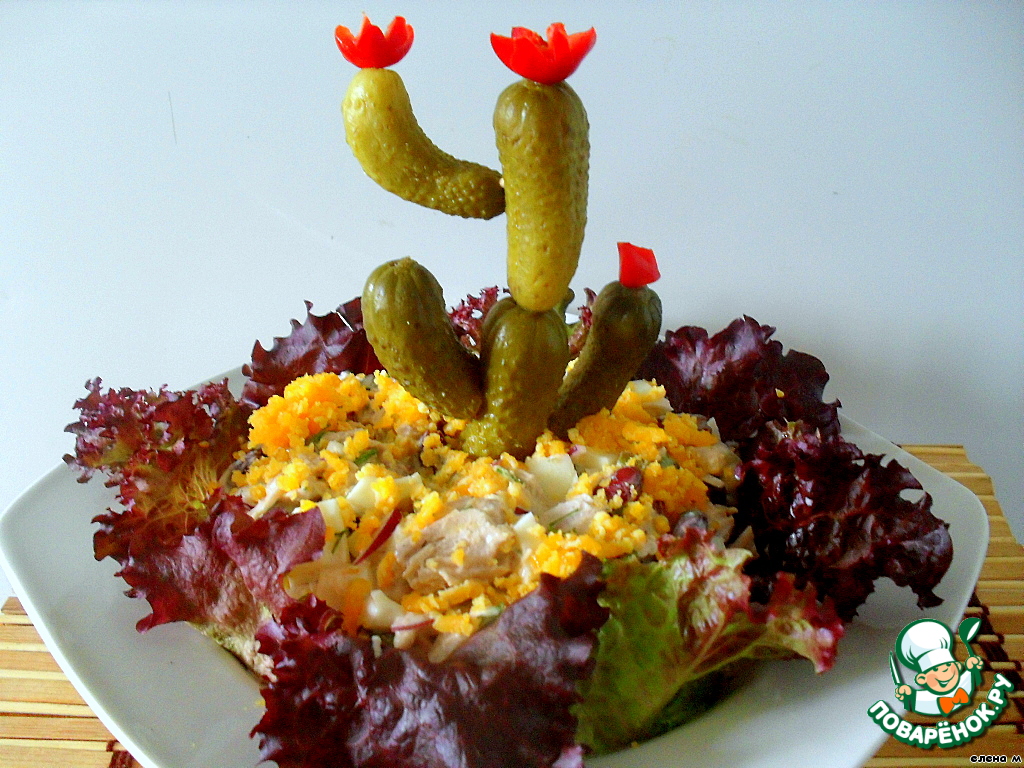 Bon appetit!