Description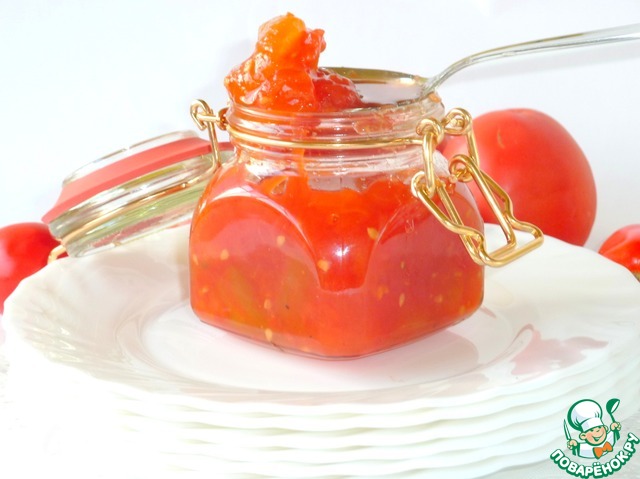 Slightly sweet, moderately spicy, just great jams, a no sauce, but the consistency of the jam, but the taste of the sauce. In short, cook is awesome tasty!!! Personally, I can immediately to the Bank to devour with maaalenky piece of meat. Make a few jars like in the winter, do not survive the winter. Maybe they who steal these jars? By the way, my husband the sauce is not very much, but he doesn't understand how this sweetness to the meat, but the son-in-law did, entirely to his taste!
Ingredients
1 kg

6 tooth

4 piece

0.25 tsp

0.5 tsp

6 piece

250 g

125 ml

1 tsp
Cooking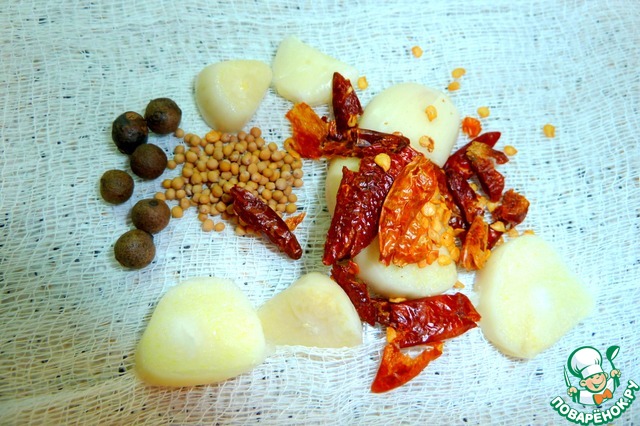 Sweet bell pepper, dry red pepper, whole or flakes, garlic and mustard seeds to put in a piece of cloth or gauze, folded in two or three layers, roll the bag and tie with thread or twine.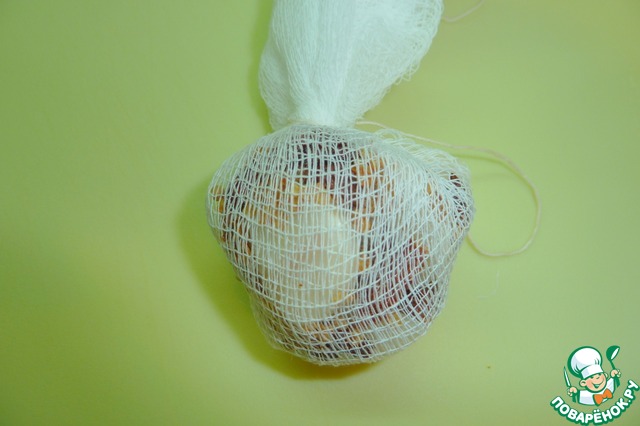 That way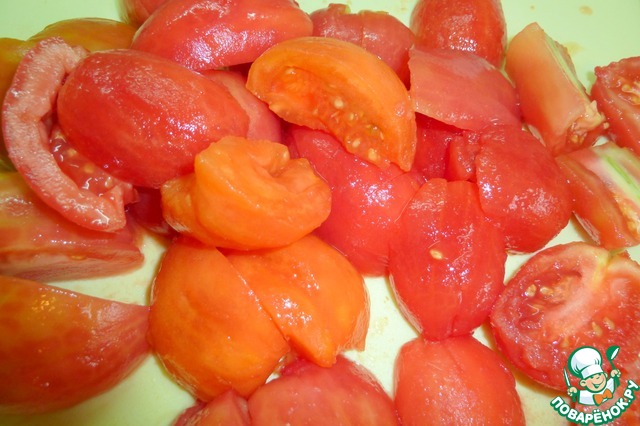 On the tomatoes to make a cruciform incision, dipped in boiling water for 30 seconds, immediately place them in cold water, peel, cut the fruit into 4 parts.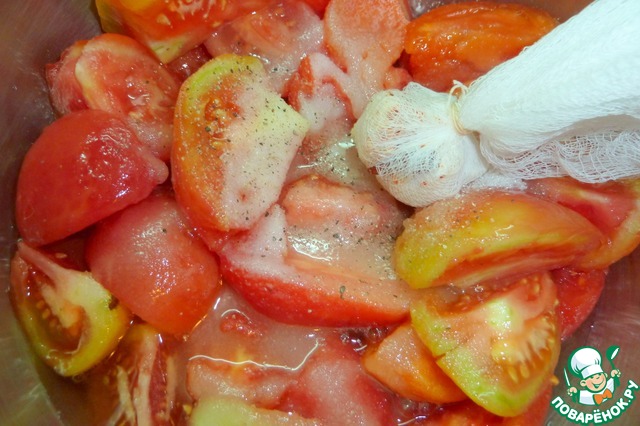 In a saucepan with a thick bottom put sliced tomatoes, add sugar, add Apple cider vinegar, salt and freshly ground black pepper. In tomato, the mass of the lower pouch with the spices, leaving the long end of the twine outside.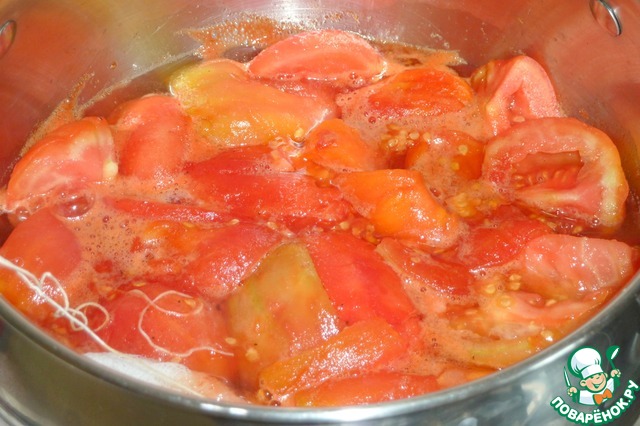 Slowly bring mixture to a boil, reduce heat and cook over low heat 30 minutes, stirring occasionally.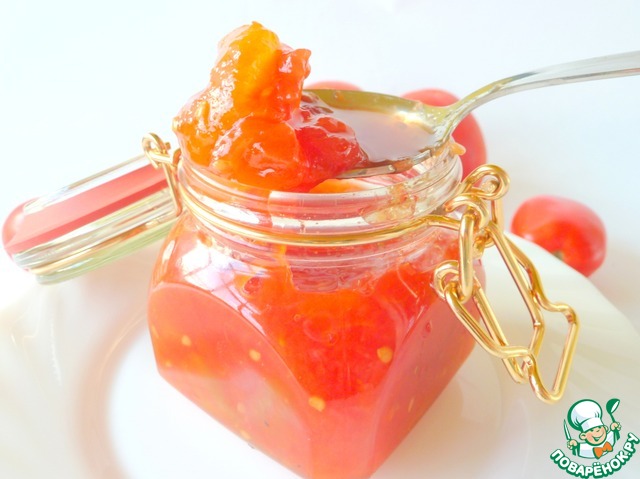 Remove the pan from the heat, a bag with spices to pull, squeeze and.... to throw it away. To put the jam into sterilized jars, close. Perfectly stored in the refrigerator.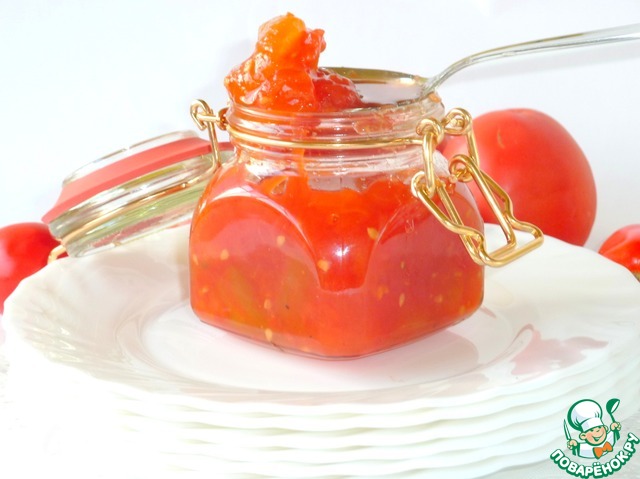 To serve with meat or poultry.