Description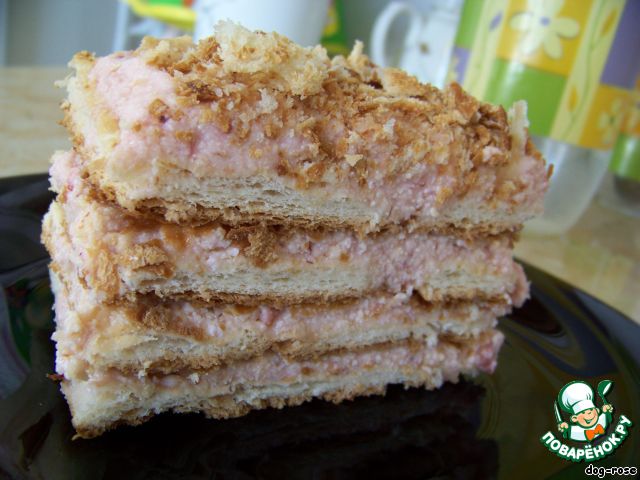 The cake on the case when there is little time and bake something. Flaky biscuits and tender cheese-strawberry cream.
Cooking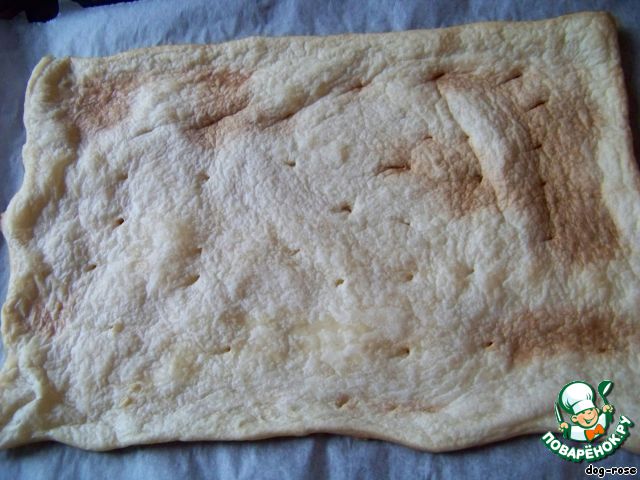 Layer puff pastry cut into three or four pieces, each a little stretch, bake at 180 deg. Bake quickly, I use baking paper, lubricated it is not necessary.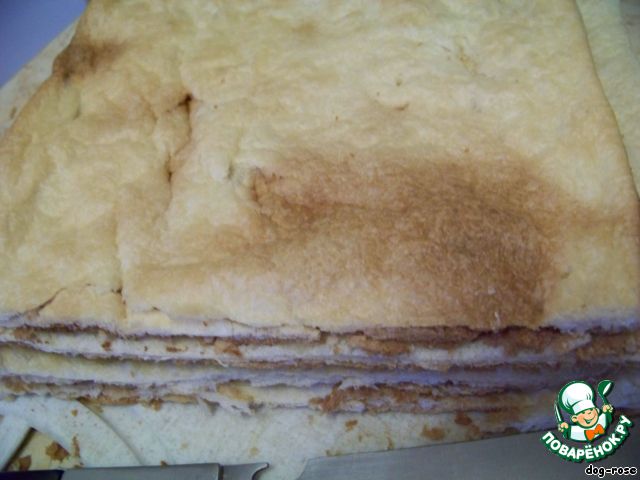 Get these biscuits.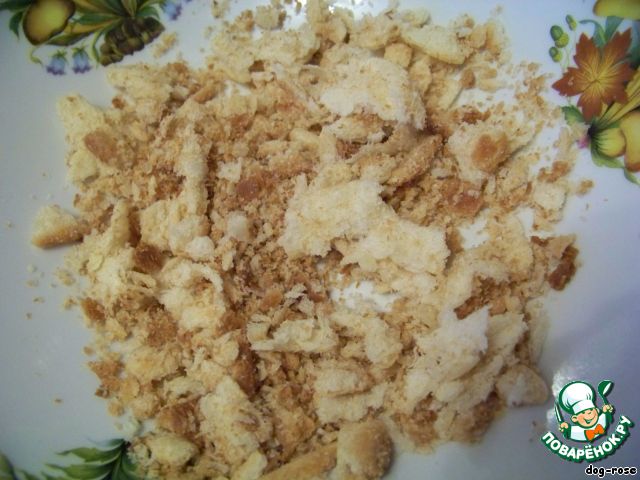 The uneven edges of the cut, do the chips.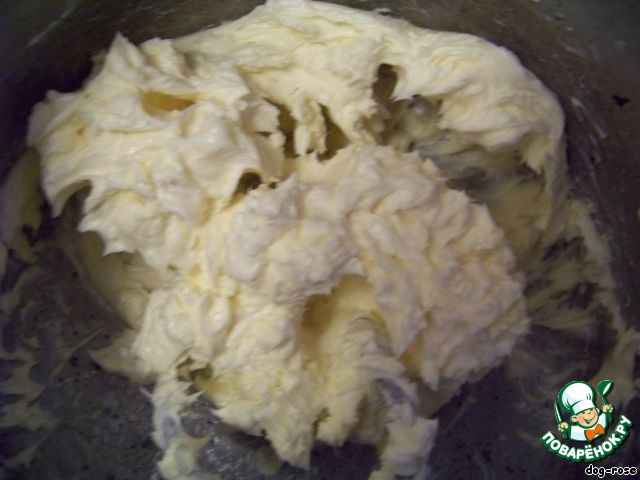 While baked cakes, make cream. Oil whisk at a slow speed.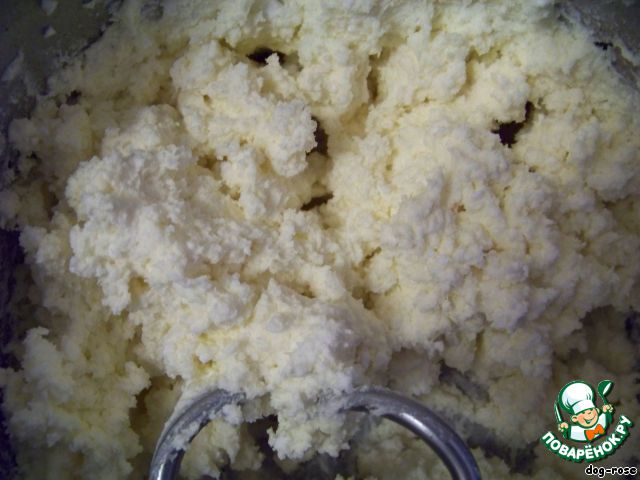 Put the cheese, whisk.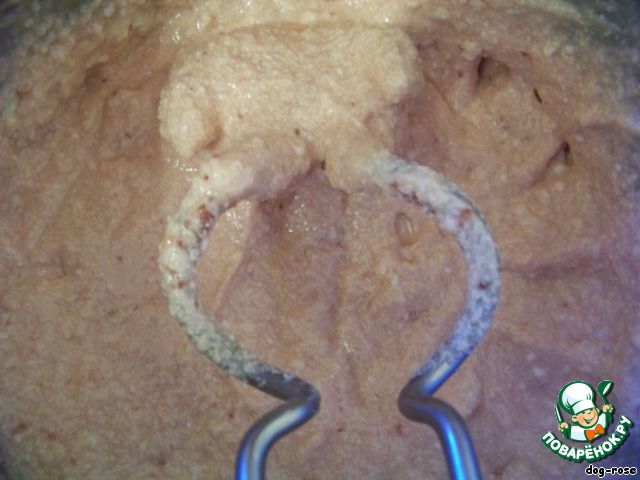 Put the jam (I had strawberry with sugar of her own making) gradually, whisking to obtain a homogeneous soft mass.
Cakes do not need to cool down (!!!), coat them with cream. It is slightly absorbed and they are not hard. Top the cake with a little bit pressed, smeared remnants of cream and pour on top of crumbs. In case of emergency you can serve immediately, ideally hold it for a while in the fridge.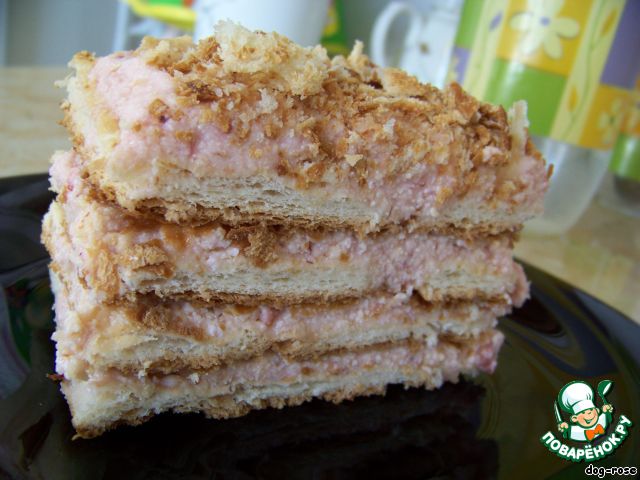 Here's the cake turns out. Bon appetit!