Description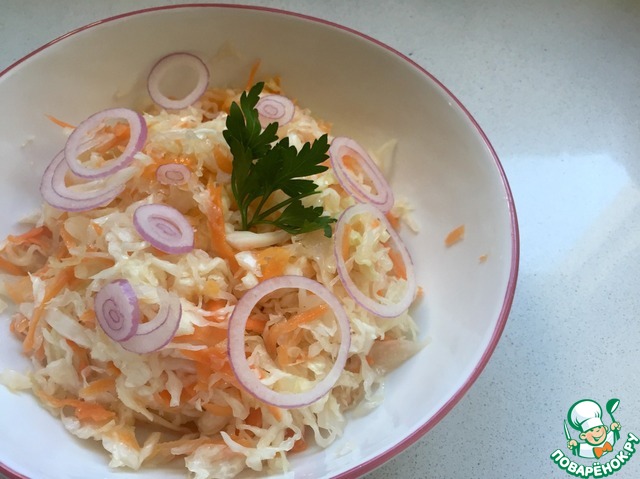 Long searched on the website recipe, it would seem that the usual sauerkraut. Thought all do the same. But, it turned out that I was wrong. Some add sugar, others pour water. Our family recipe is even primobolin! The most delicious in the world sauerkraut! I promise you that! Crispy! Beautiful! Try)
Cooking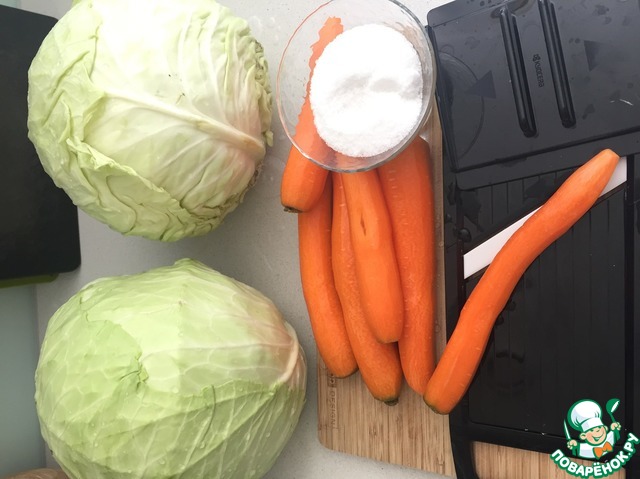 So. The process has begun. Cabbage and carrots on the table. Prepare a large pot and a bowl where you will mix cabbage with carrots.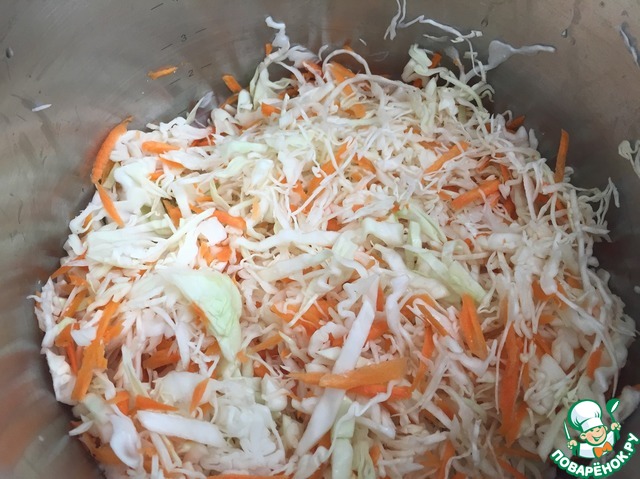 On a special shredder cut the cabbage. On a grater grate the carrots! I mix pieces in a small bowl. Add a little salt. Then put in a saucepan and crush with a fist. Don't need the cabbage fumble. Namely, to beat with the fist. Enough.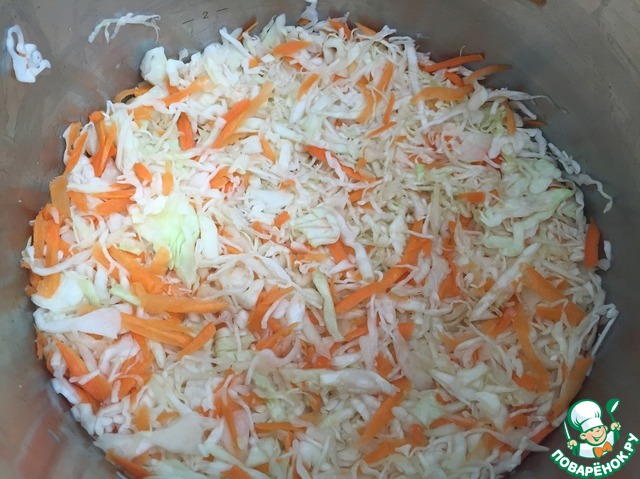 Here, a whipped and rammed!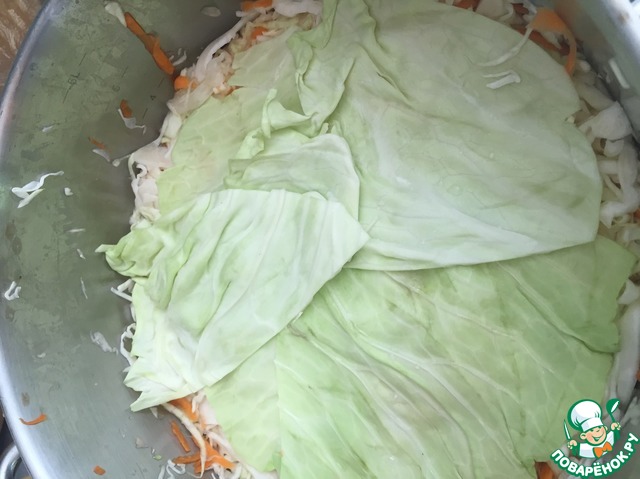 So, let's say, layers. At the quartered cabbage with carrots lay in the pan. Punch and more... Very tasty lay between layers of sliced cabbage whole cabbage leaves! They are salted and will be amazing crunch!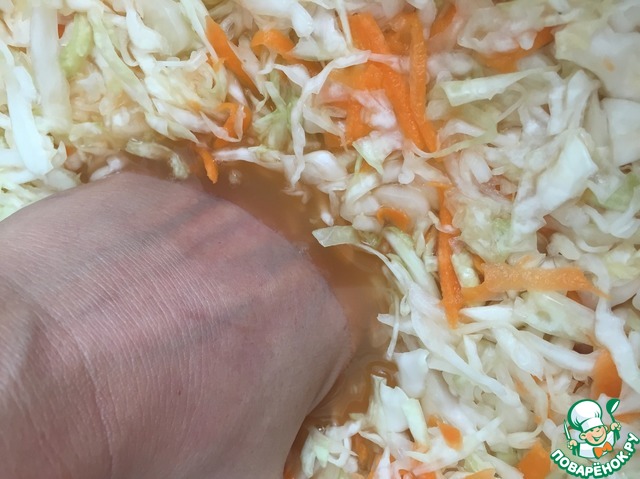 Again top the cabbage with the salt and carrots! Beat thoroughly each layer! You at some point would be this much of juice pressing!!!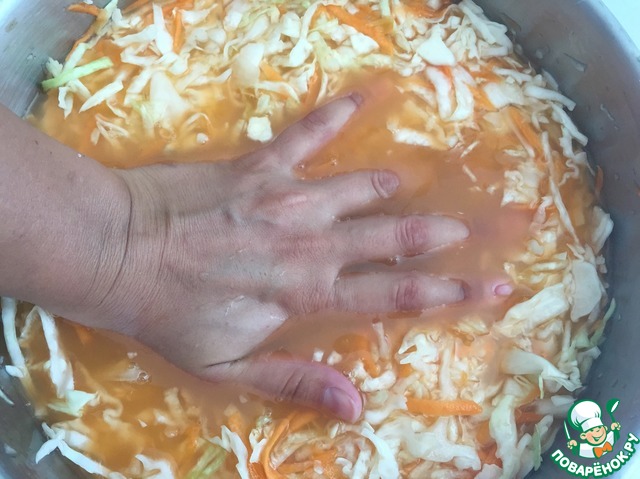 Or, here)))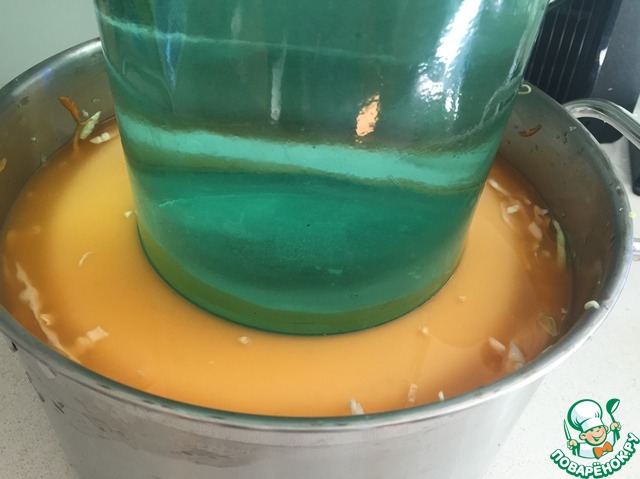 All! All shredded. Broke and rammed! Cover the top with a plate and put the yoke. I have this vase with water. And my probable salted in a huge barrel on top and pressed by stone)))... Long ago it was.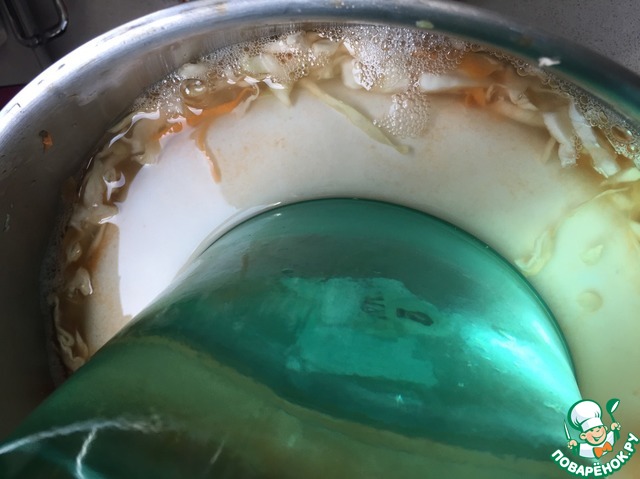 Cover with cloth and wait. The process depends on the temperature of the house. Summer skachivaetsya faster. Day 3. In the winter slower. After 2 days the edges of the pan will foam. It can be removed with a spoon. On day 3 remove the oppression and pierce the cabbage. A long stick or handle any Cutlery. And leave to breathe. Will the cabbage spirit. After a couple of hours cover and again under oppression. In the evening of the third day, re-open and try it!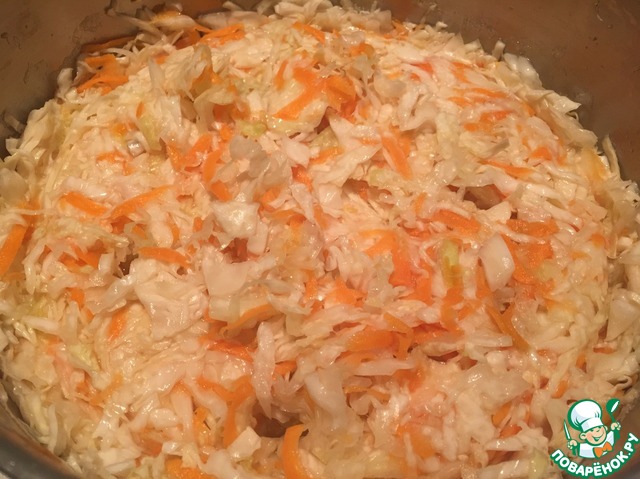 Should not be cabbage bitterness! Kale will be crispy and salty. You will understand the taste. And then transfer to containers or jars, as it is convenient. Stored cabbage a couple of months (usually faster eaten)! With fragrant oil and onion... if desired, you can add a little sugar and mix with butter... Bon appétit!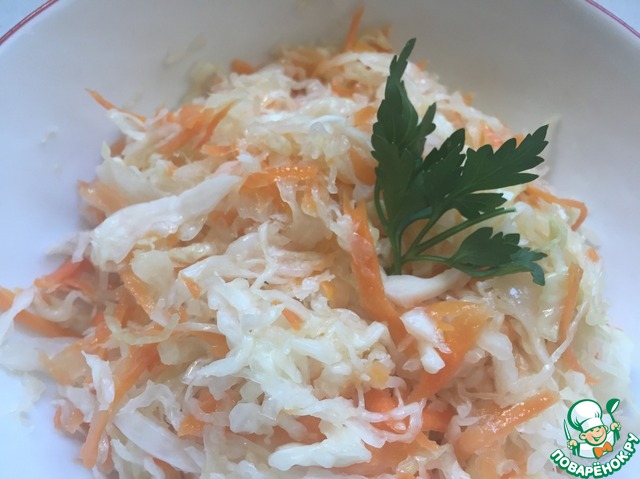 Real sauerkraut. Not the Express ripen. Living process!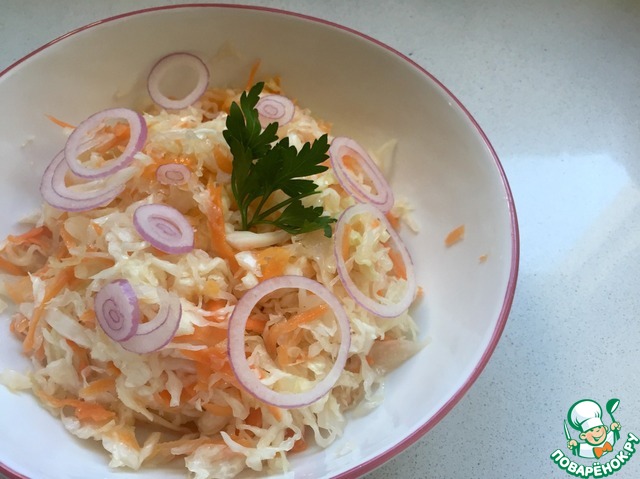 To your health!