Description
This recipe I saw even 15 years ago in the program "Relish". Often prepared it in the student years of famine, and then pozabyla. Going through my old records, I decided to try it and show You.
Ingredients
100 g

3 piece

0.5 piece

1 piece

2 tooth

0.5 tsp

1 tsp

0.5 tsp
//= Yii::t('app', 'Total calories: ') . $recipe['ingredients']['total_calories'] ?>
Cooking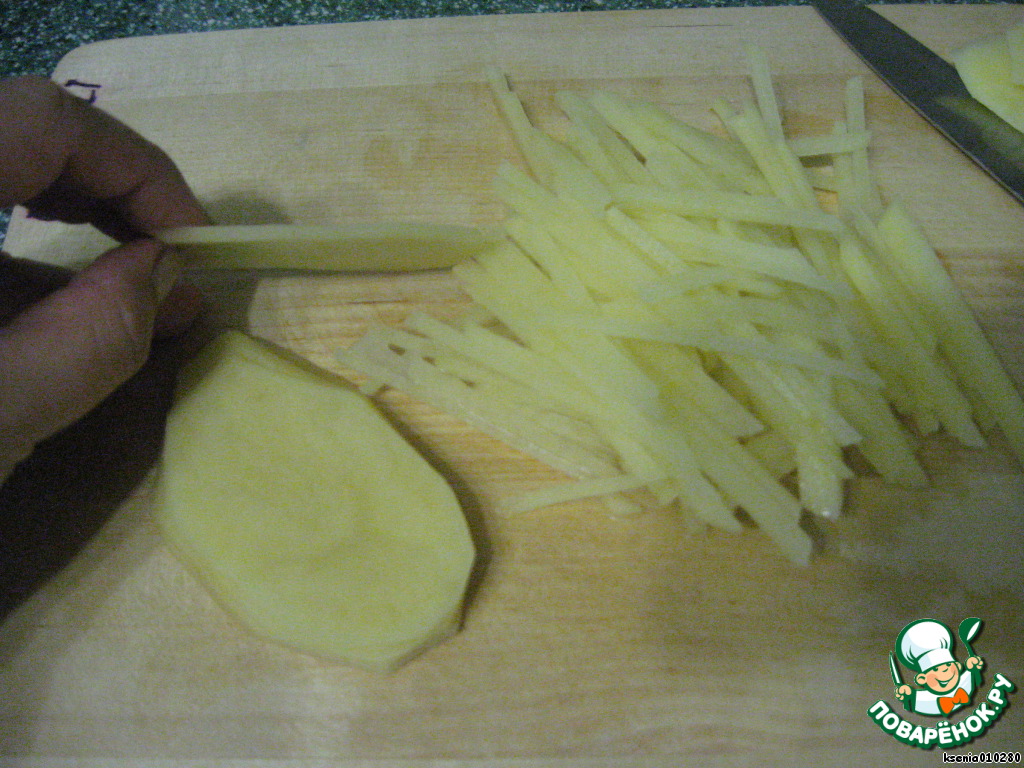 Peel the potatoes and finely chop it. If someone has a grater for Korean carrot – You're in luck, RUB on her, and I cut everything by hand into thin long strips.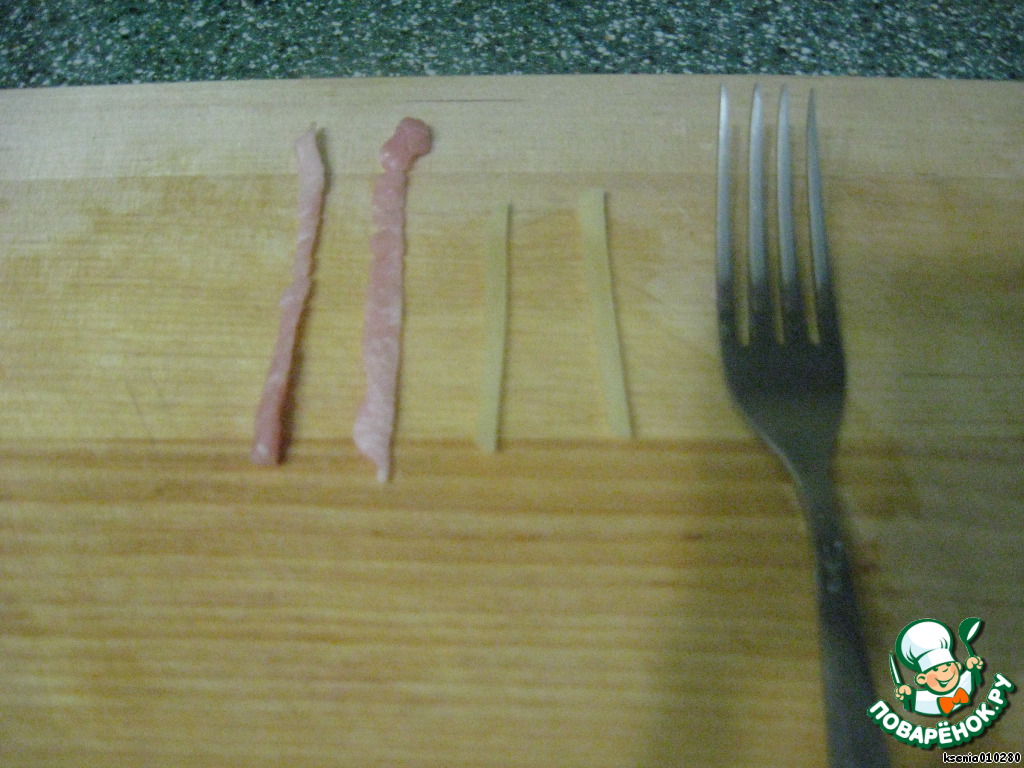 Now cut the meat. Meat can take whichever one you want, but not white. For comparison, I put next to the potatoes and a fork, to make it clear how finely you need to slice. Depends on the taste of the salad!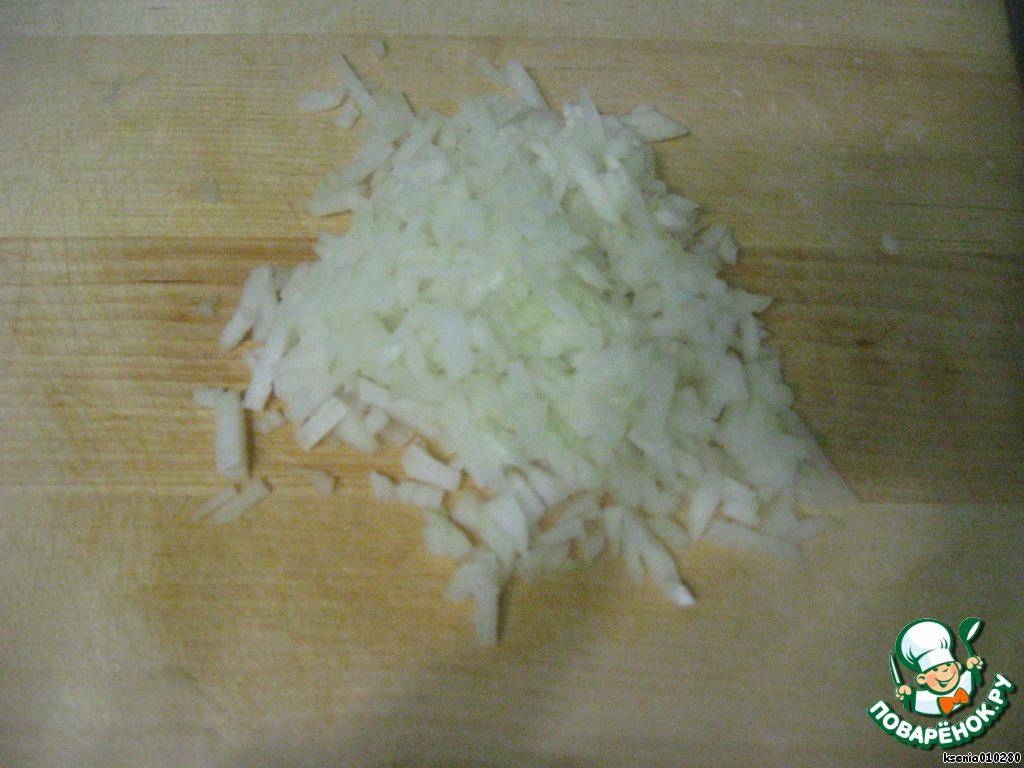 Grind garlic and onion.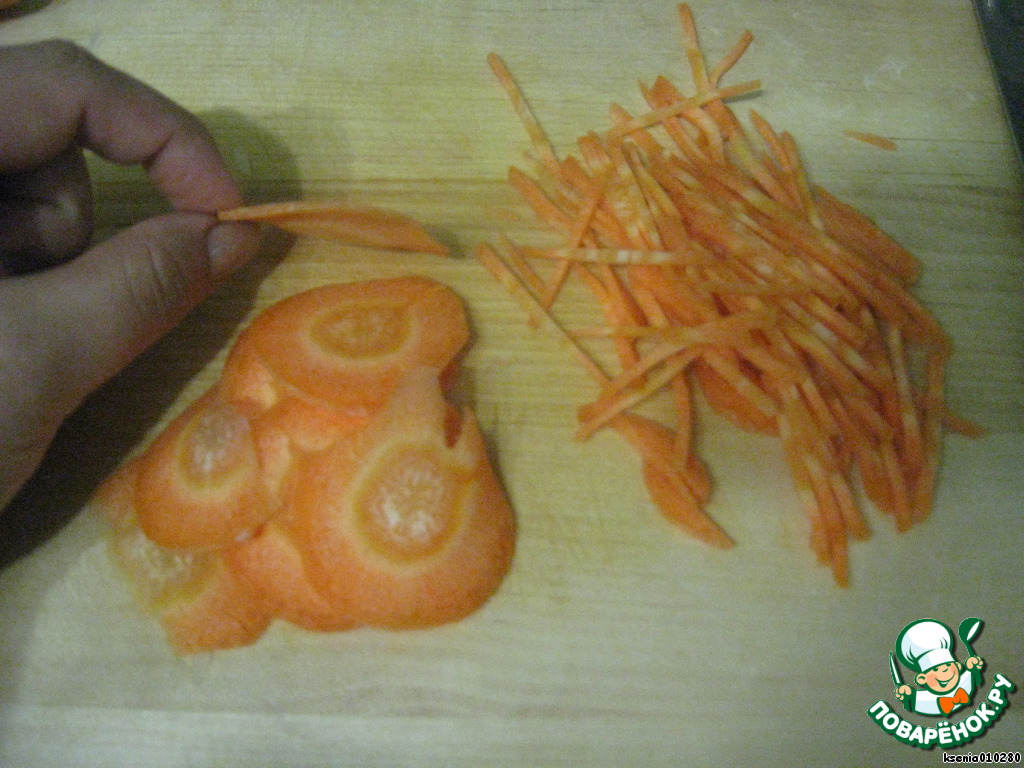 A turn of carrots.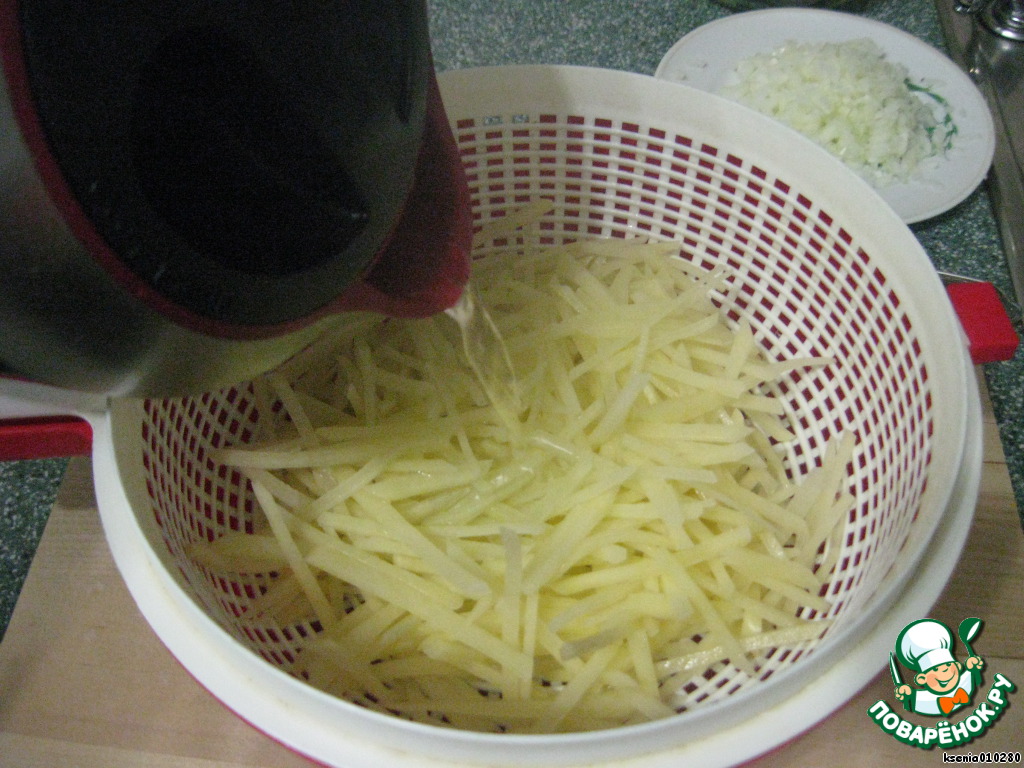 Potatoes cold water in a colander.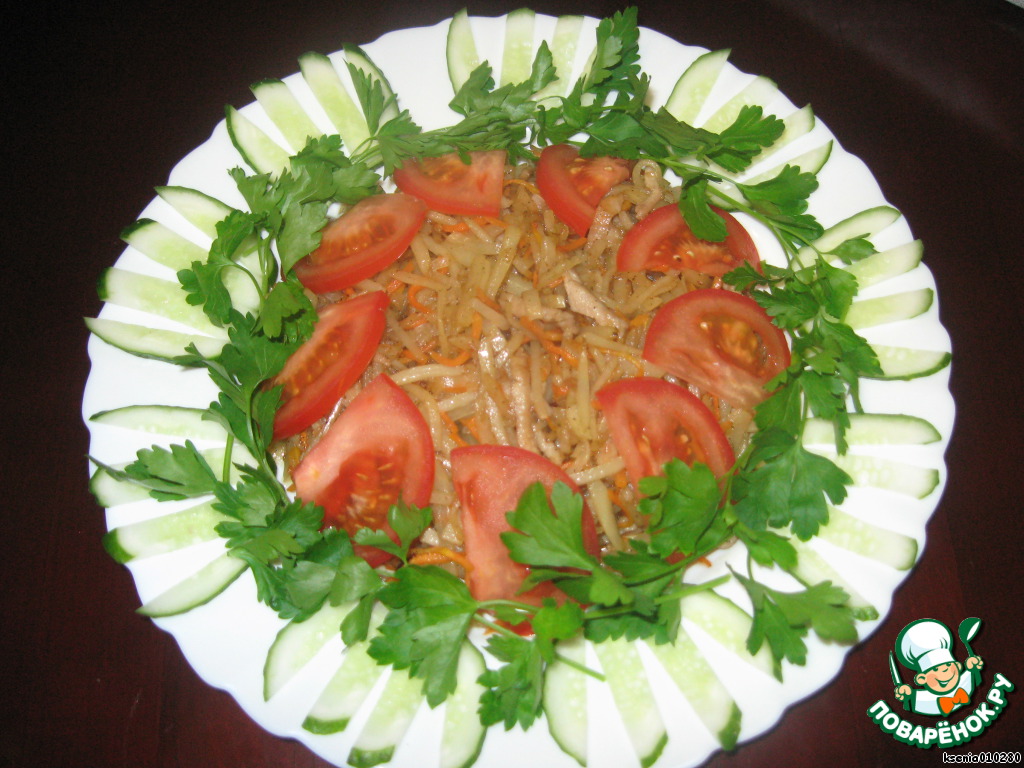 Then the fun begins. Sorry no photos, but the time this process is unreal! SO... INTO the hot oil and throw the meat and fry for 30-40 seconds (I misspoke, it was seconds!), then to it add the onions and fry for another 30-40 seconds! Then I went in the carrot and also give her time to only 40 seconds! The last throw the potatoes and garlic, season with salt and pepper, add the sugar, soy sauce and vinegar, mix well and fry for about 1 minute.
The salad is ready. He's good both hot and cold.