Description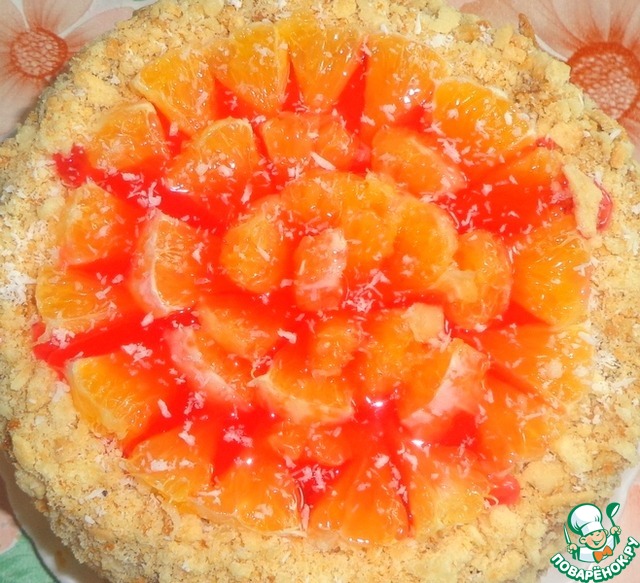 Offer to make known to all and almost everyone's favorite Napoleon cake with two kinds of cream and oranges into jelly. For excellent dough recipe for the cake "Napoleon" I want to thank the wonderful chef - Nina (Nina superbabes).
Ingredients
200 g

0.5 cup

2.5 cup

1 cup

50 g

20 g

1 Tbsp

2 Tbsp

2 Tbsp

1 cup

1 Tbsp

1 Tbsp

150 g

1 tsp

20 ml

1 piece

1 tsp

60 ml
//= Yii::t('app', 'Total calories: ') . $recipe['ingredients']['total_calories'] ?>
Cooking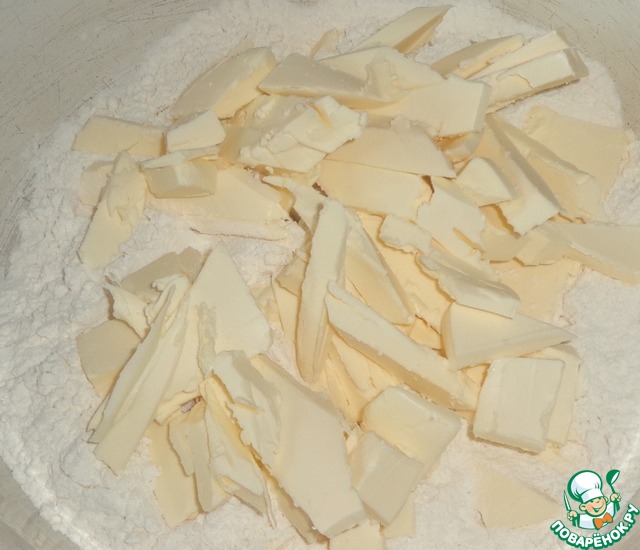 Pour gelatin water and leave to swell. Prepare dough for cakes. Pour flour in bowl and add pieces of margarine.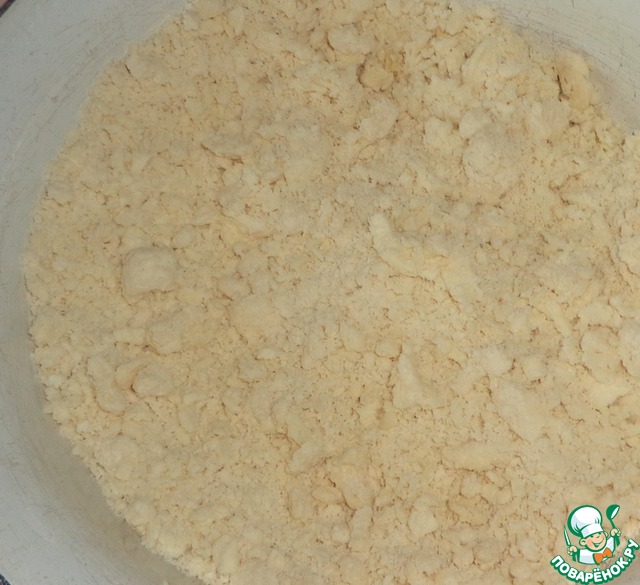 RUB into crumbs.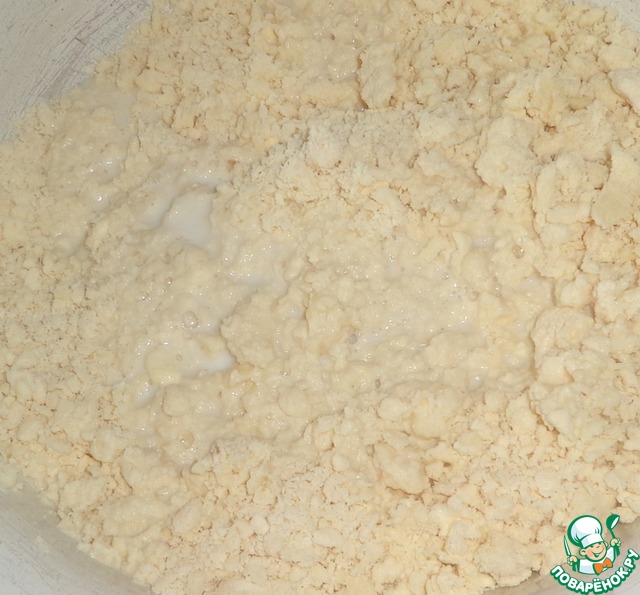 Add milk and knead the dough.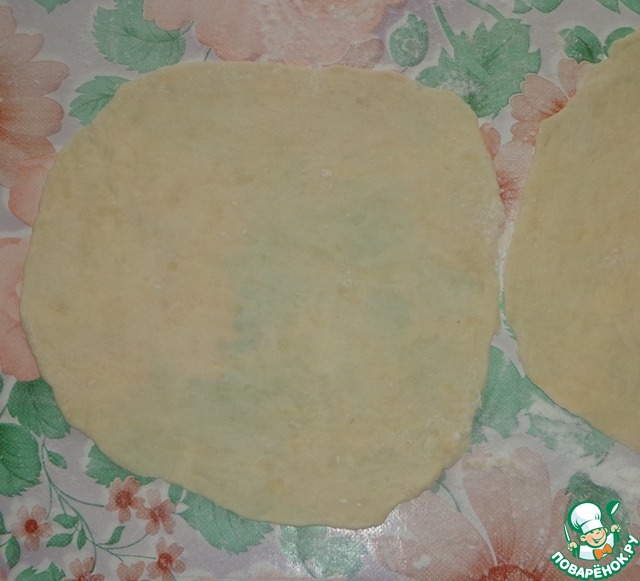 Divide the dough into equal pieces and roll out each layer.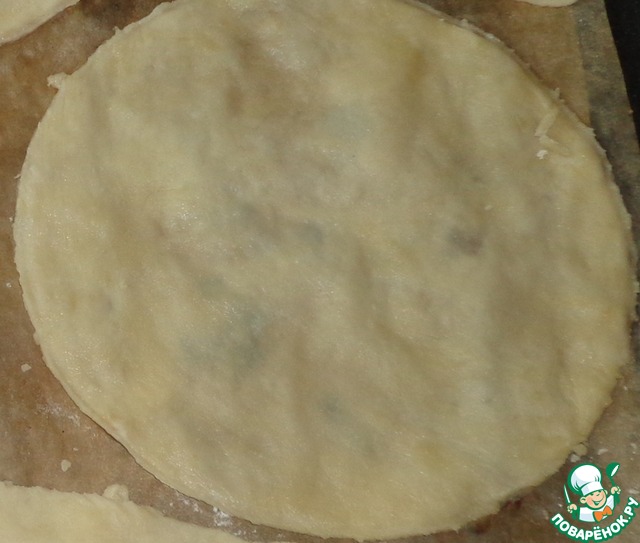 Put a layer on the baking sheet and cut round a plate or a lid.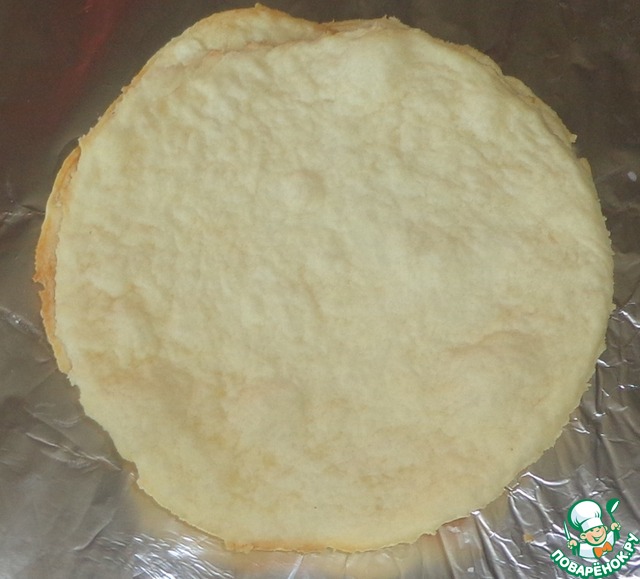 Bake the cakes in the oven for about 5-7 minutes at 200 degrees. Cool. Also crop bake and grind into crumbs.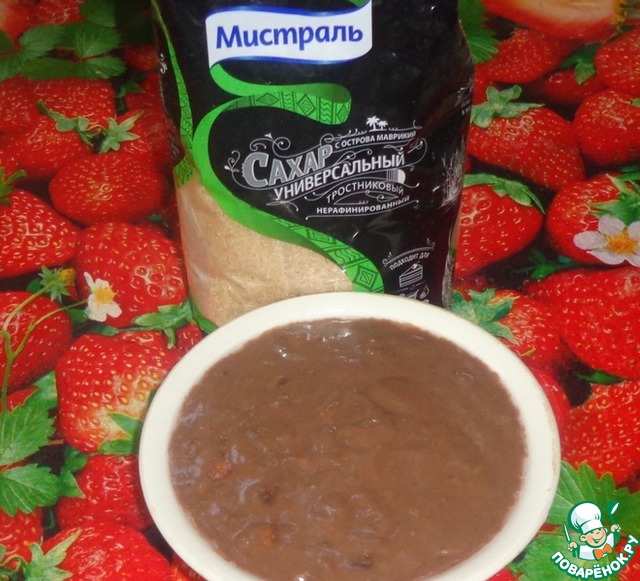 Prepare the chocolate cream. Dilute in 2 tbsp of milk with corn starch. Milk is put on fire. In hot milk add the chocolate and butter. When the mass becomes homogeneous, then pour in the milk with starch. Constantly stir until thick. Add the walnuts and stir. Cream cool.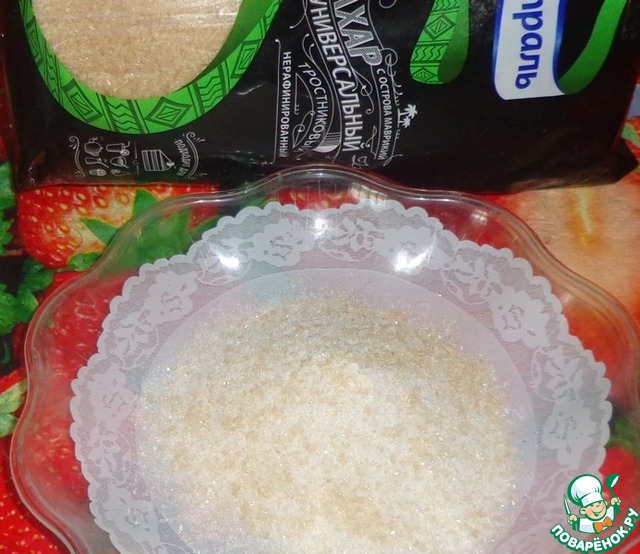 Cook cottage cheese and vanilla cream. Mix vanilla and cane sugar with corn starch.
Dry ingredients pour 3 table spoons of milk.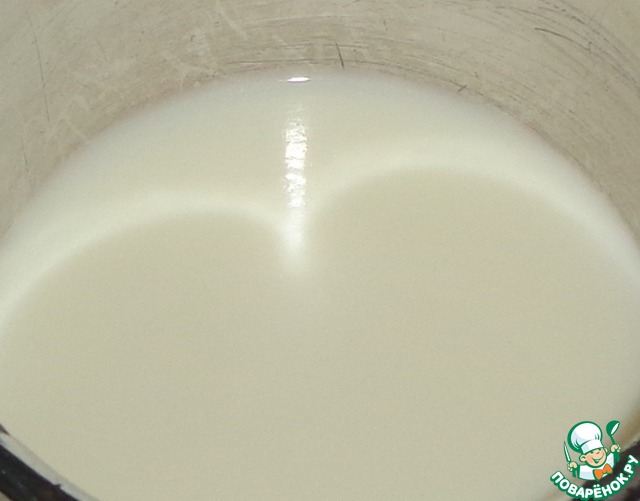 Milk is put on the stove and bring to a boil. Pour 3 tbsp milk, which was diluted dry ingredients. Stir and cook until thick about 1 minute.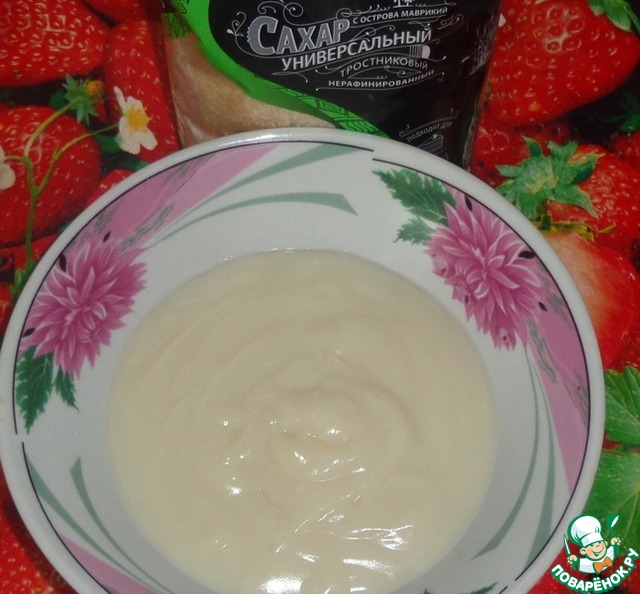 Ready cream to cool.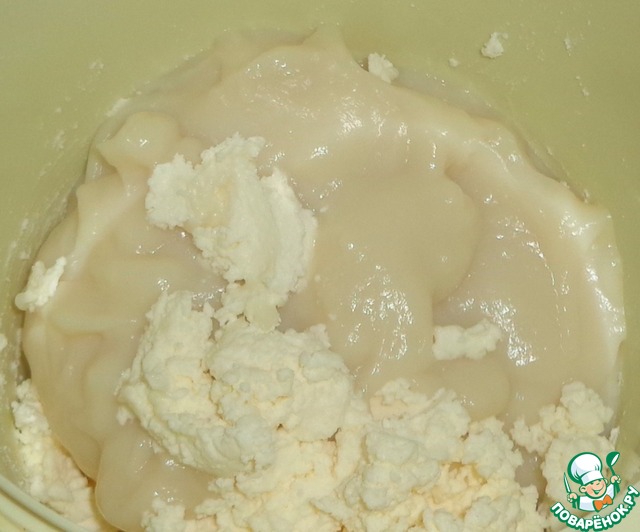 The resulting cream mix with cottage cheese. Add dissolved gelatin and whisk. Cottage cheese-vanilla cream is ready.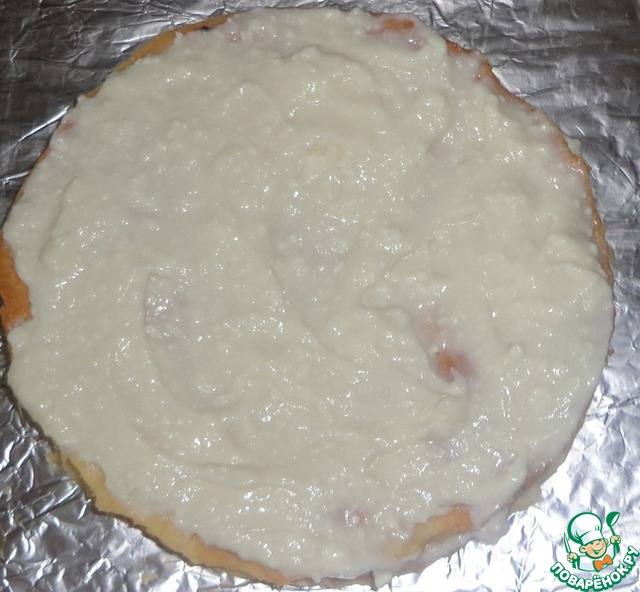 Begin to collect the cake. Coat with three layers of curd and vanilla cream.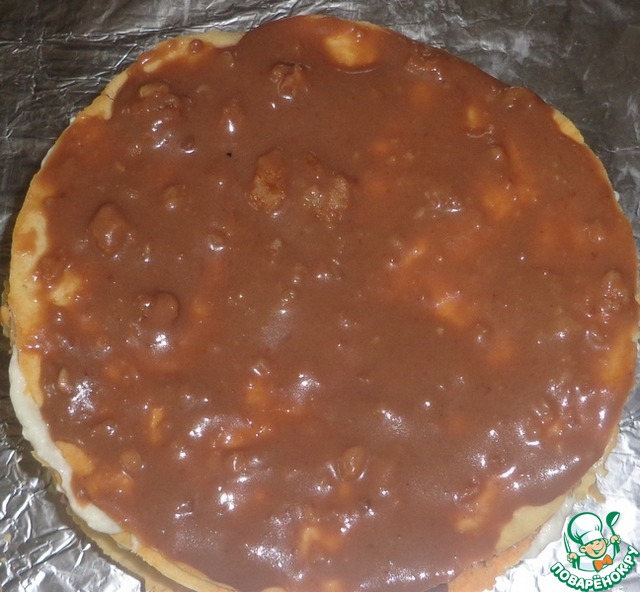 The following three Korzh lubricated chocolate cream. Thus alternating, until all the cakes.
The remaining creams coat the sides of cake and sprinkle with crumbs.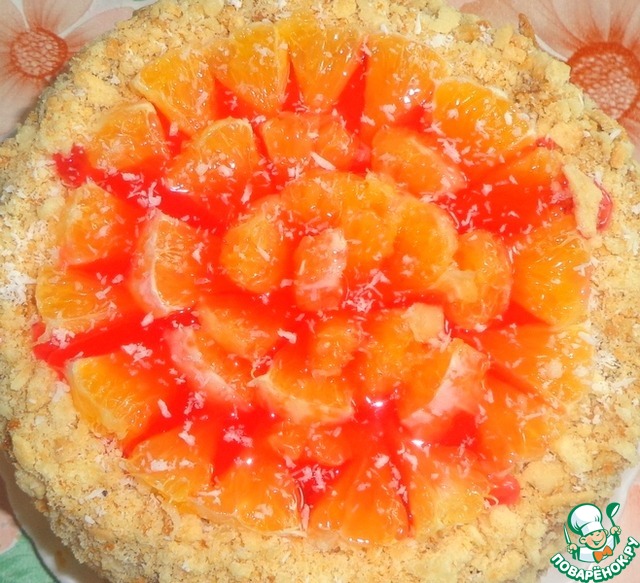 Orange peel and cut into small slices. Slices spread on top of cake. I have a fast freezing jelly red. Jelly bred in water and cook for 1 minute and switch off. After 3-5 minutes, pour the oranges. Give the jelly to cool on the table, and then put the cake in the fridge for impregnation. I collected the cake in the evening, so I left it to soak overnight. Served the cake, cut into pieces. Enjoy your tea!