Description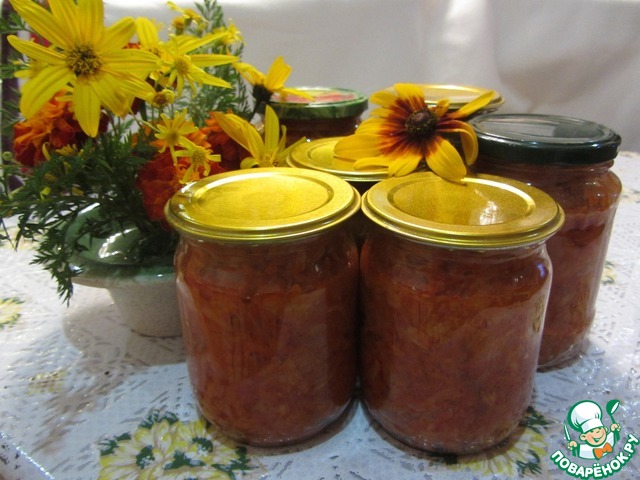 The harvest season and preparations for the winter is in full swing, so, dear cooks, I want to share with you another recipe of canned soup. This blank soup can save you time and effort and favorite to feed the family a delicious lunch.
Ingredients
2 kg

1 kg

0.5 kg

0.5 kg

300 g

1 cup

1 cup

5 Tbsp

3 Tbsp

10 piece

1 tsp
//= Yii::t('app', 'Total calories: ') . $recipe['ingredients']['total_calories'] ?>
Cooking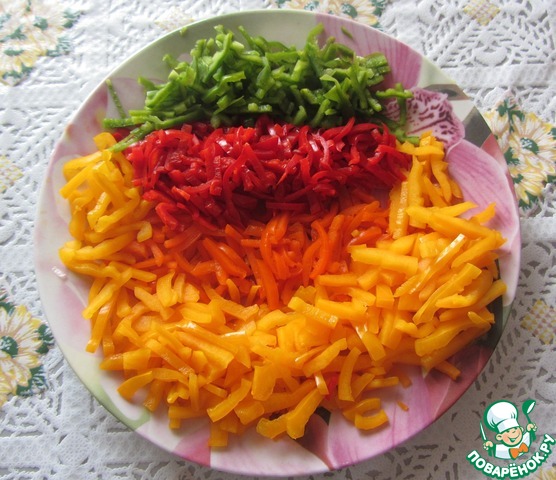 Bell pepper cut into strips. It can skip through Mincer to speed up the process, but the soup will be prettier if the pepper to cut.
Onion cut into cubes.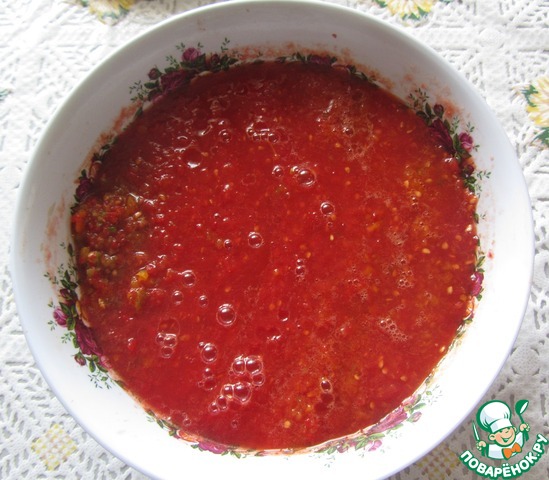 Tomatoes mince (here will go the pieces of pepper that are awkward to cut).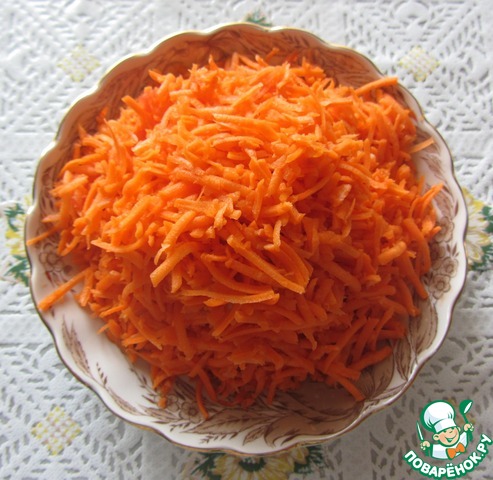 Carrot RUB on a coarse grater.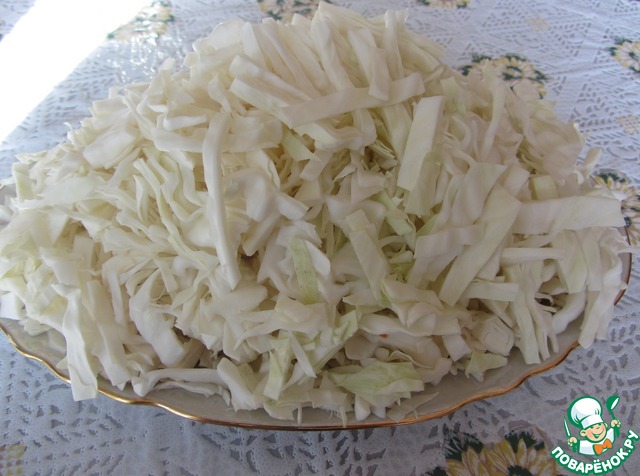 Shinkuem cabbage.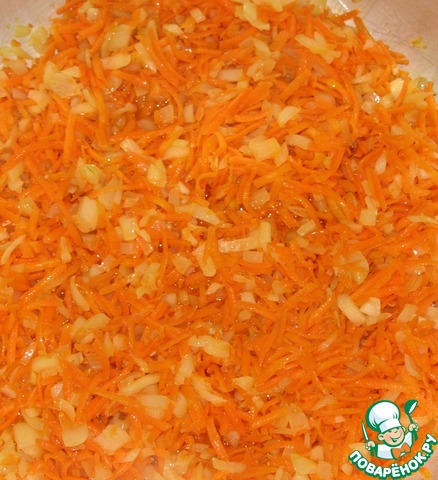 In a bowl pour oil, heated, add onions and carrots. Lightly fry for 5-10 minutes. (You can skip this step)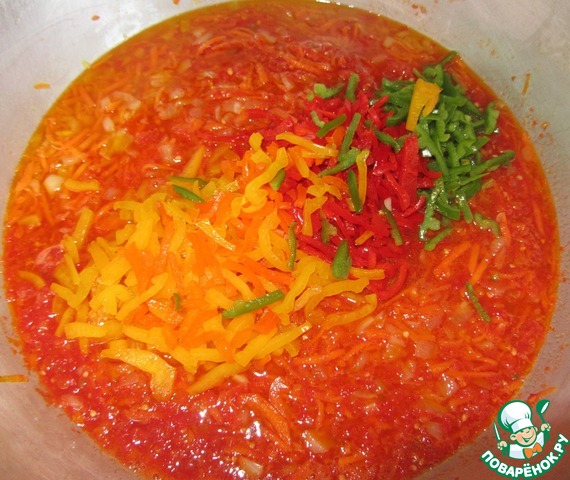 Add the tomatoes and pepper, sugar and salt, bring to a simmer.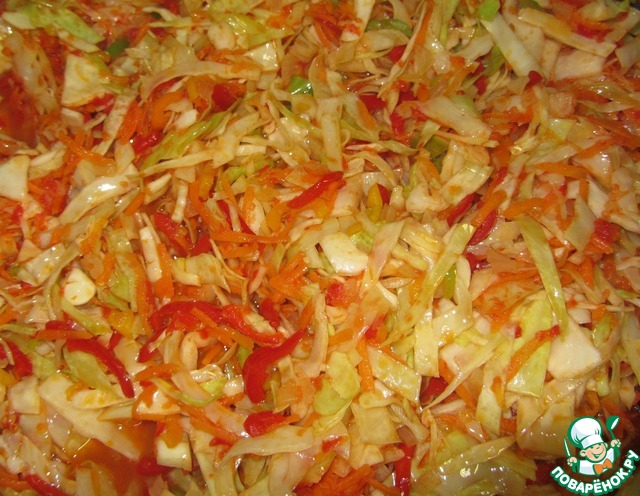 Gradually fall asleep to the cabbage, mix thoroughly. Simmer 25-30 minutes over medium heat, not forgetting to stir. * If you love to cabbage in the soup was hard, the tomato paste added at this stage.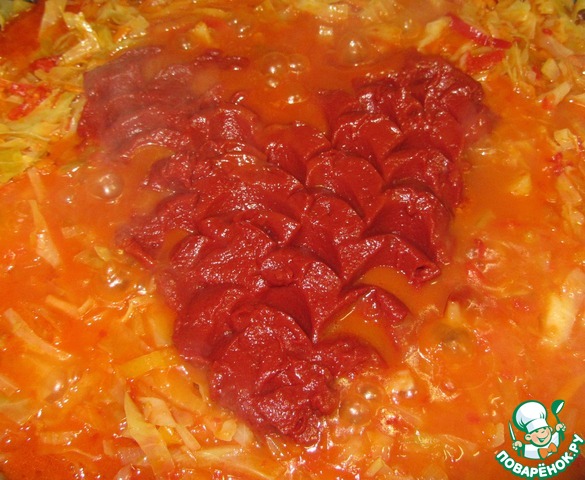 Add the tomato paste. Simmer for another 15 minutes.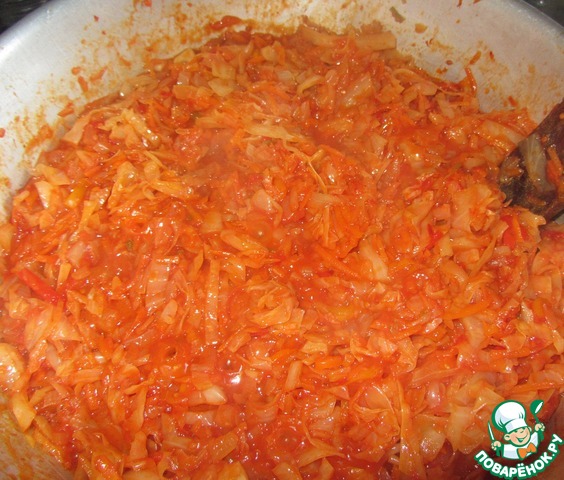 Add essence, add a (optional) black pepper, stir, simmer for 5 minutes and spread on banks.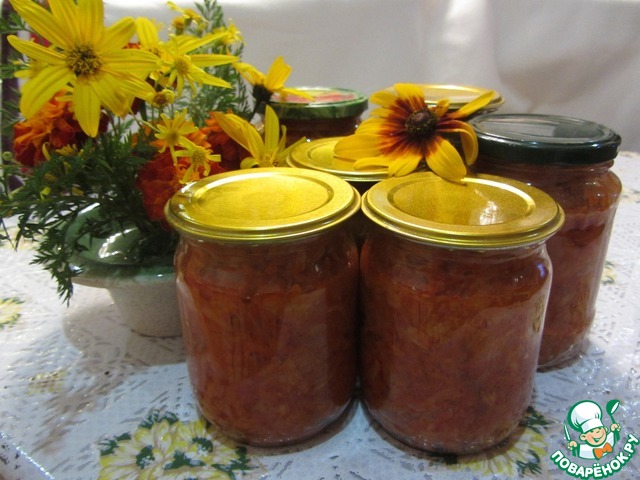 Banks roll (spin), turn up the bottom, wrap it up to cool.