Description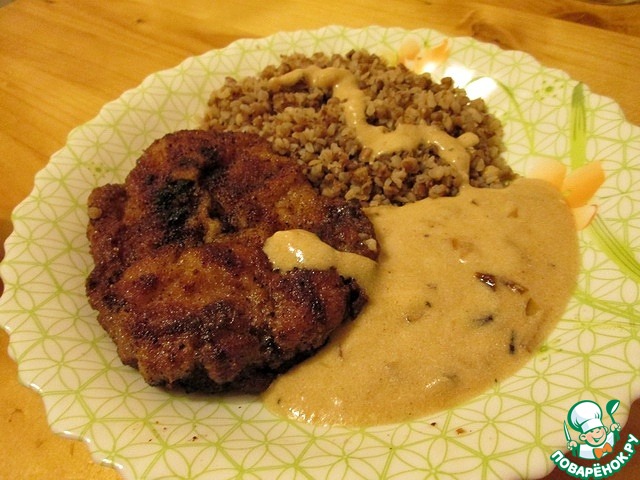 Simple and very tasty sauce, easy to manufacture, does not require any tricky ingredients, prepared quickly. He is very versatile, fits almost everything (meat, side dishes, cakes, scones and just cold on bread greasy good). Well kept in the refrigerator.
Ingredients
3 piece

400 g

2 Tbsp

150 ml
Cooking
So, let's proceed. Cut onion into half rings, bulbs 3-4, depending on size, and vegetable oil begin to cook it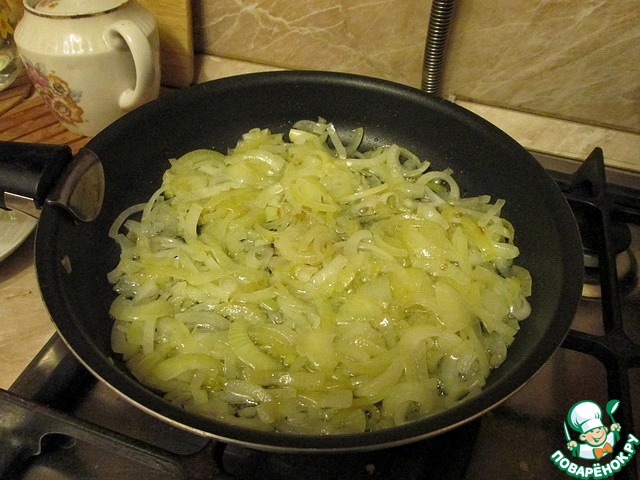 Slowly tormented him.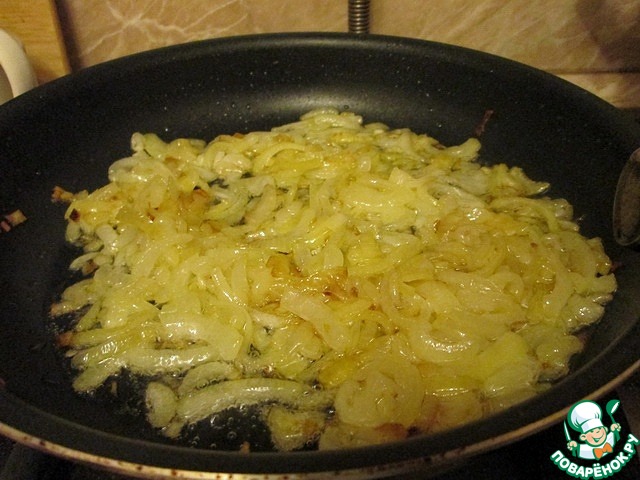 Add a spark and start caramelizing.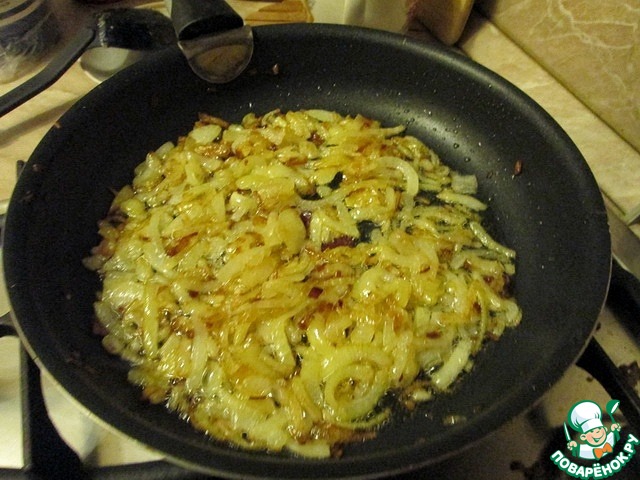 Here to this, not much that is.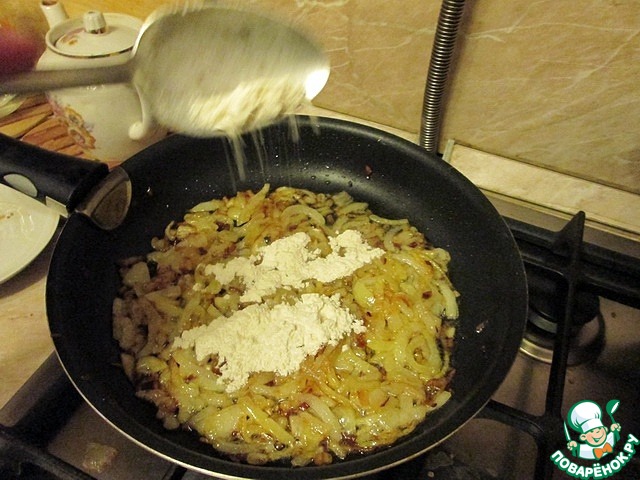 Add two tablespoons of flour.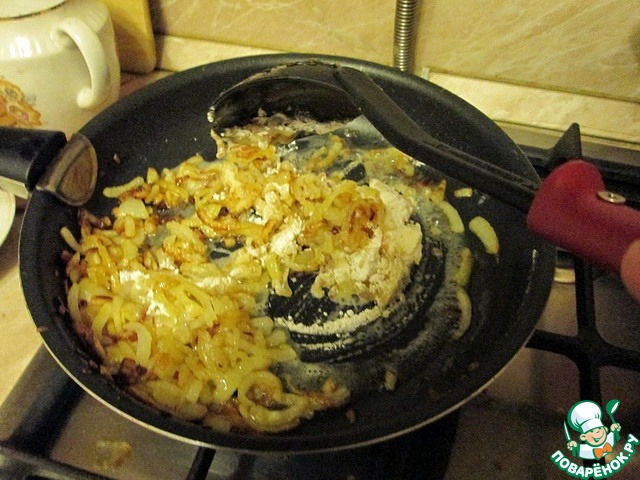 And hard to mix everything.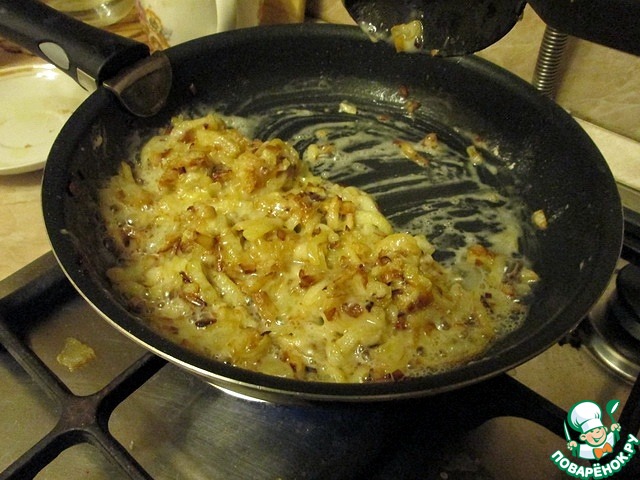 Stir without stopping and very carefully, that to this state.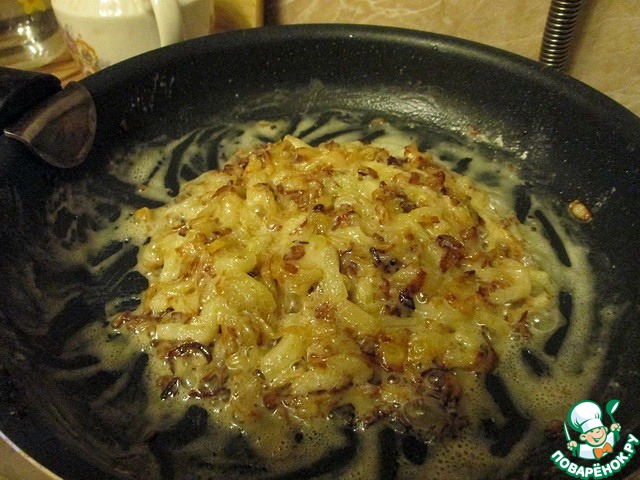 Three minutes, neperestavaya to stir, he said the flour with the onions.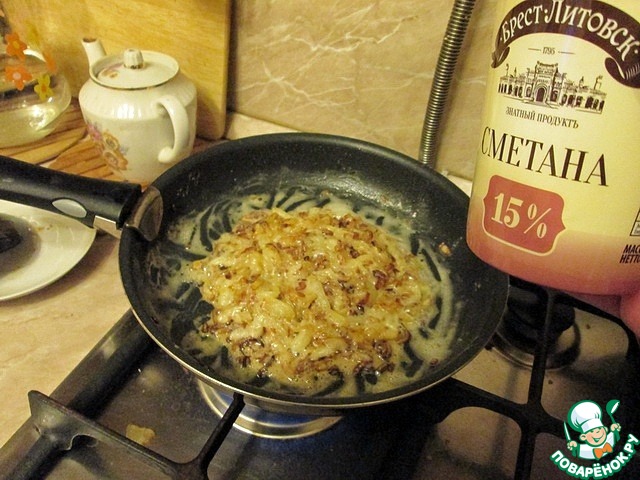 For this quantity of onions, we will need a Bank not fat sour cream.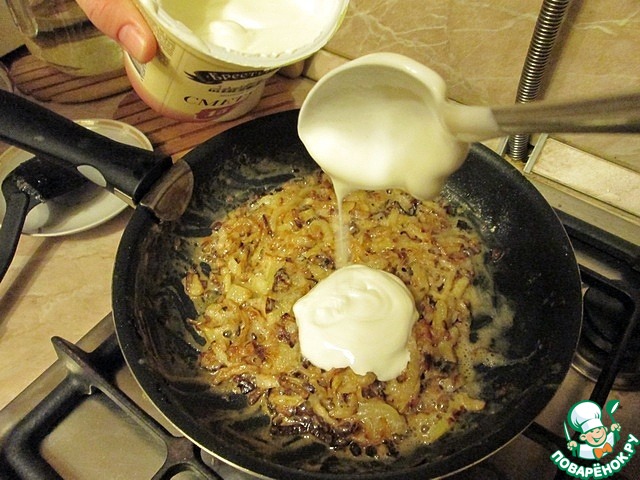 Add sour cream.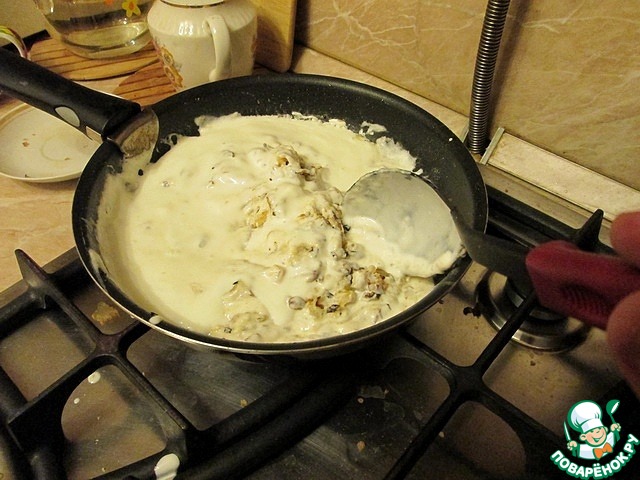 And begin to mix.
Stir well, very carefully, that would be all completely evenly connected. During this time, the sour cream warms up.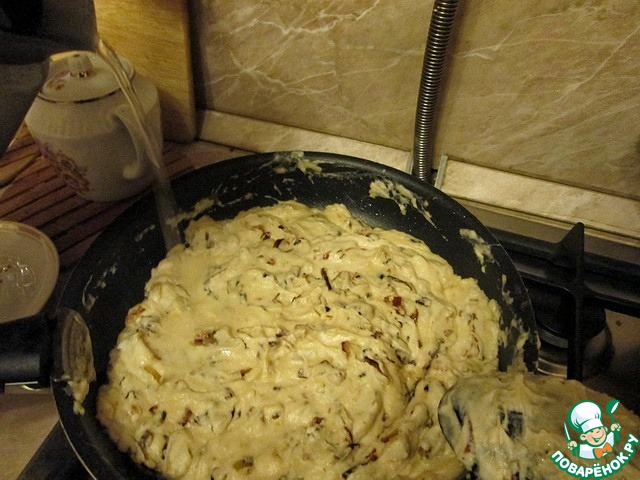 Next, begin to align in the thickness, depending on wishes and dishes. Align by adding hot water.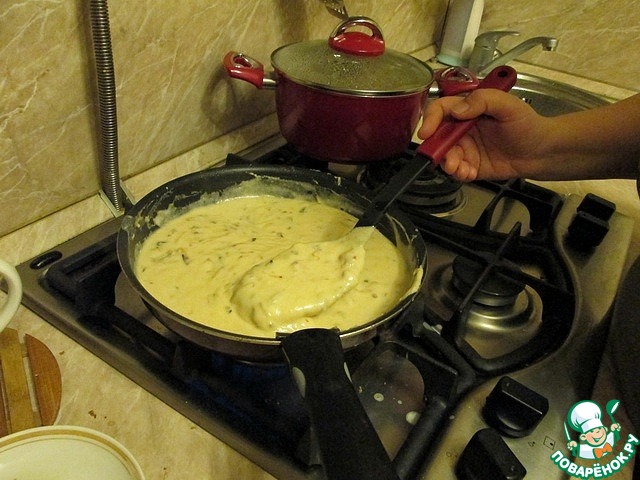 Do not forget to constantly stir, in General, to interfere without stopping.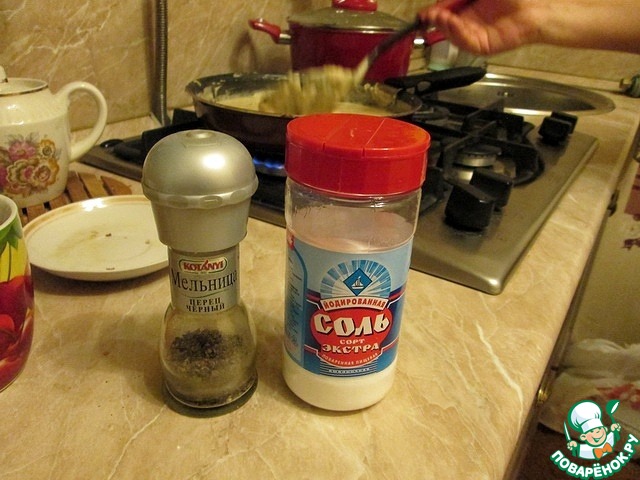 Now spice. This time I wanted a "classic" - pepper and salt. You can also add all sorts of herbs etc. All depends on your imagination and needs meals.
Pepper.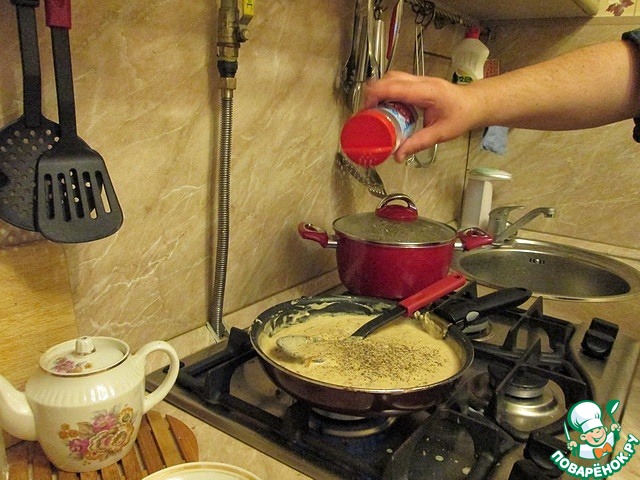 Salt.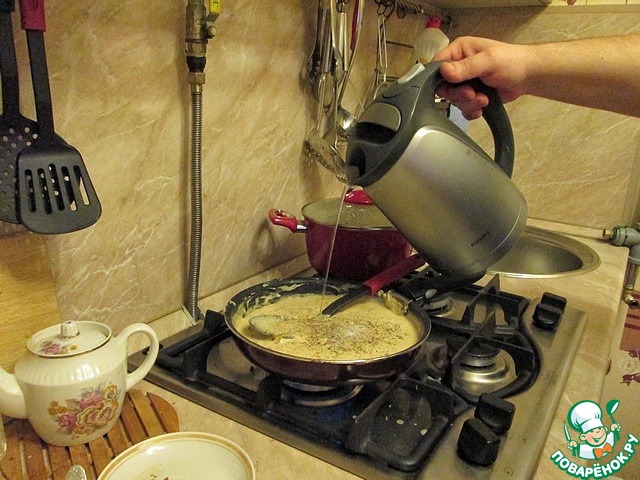 Align on final density.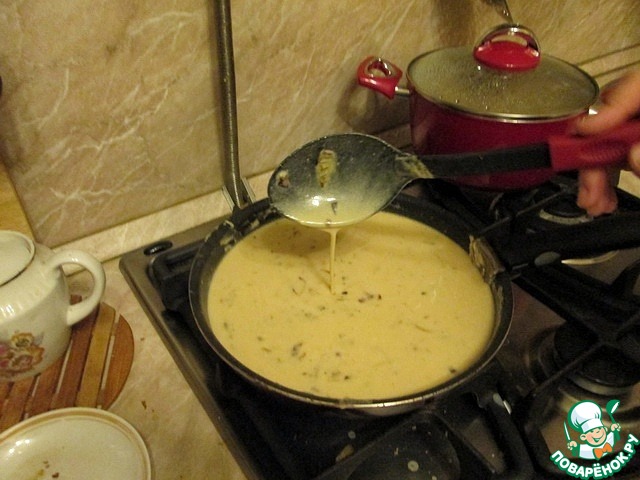 I here's today needed, do not forget that as it cools down it becomes thicker.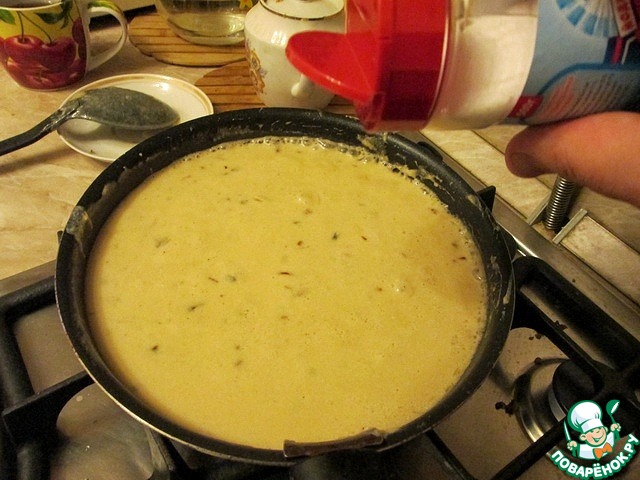 Brought to the "little Bulka" minute 2-3, the final alignment for salt.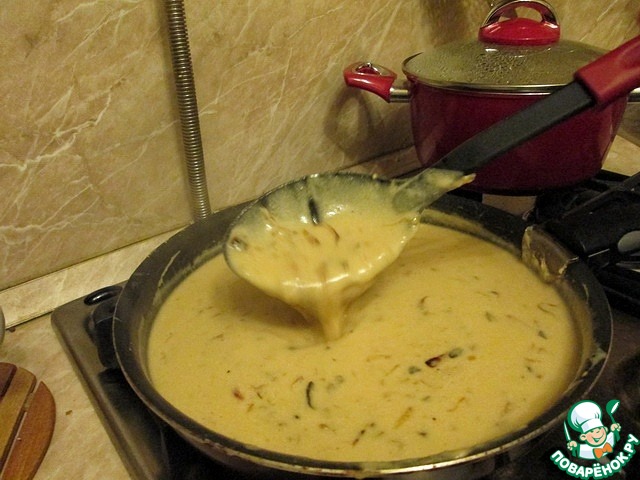 Stir and turn off heat.
And leave cook for 10 minutes.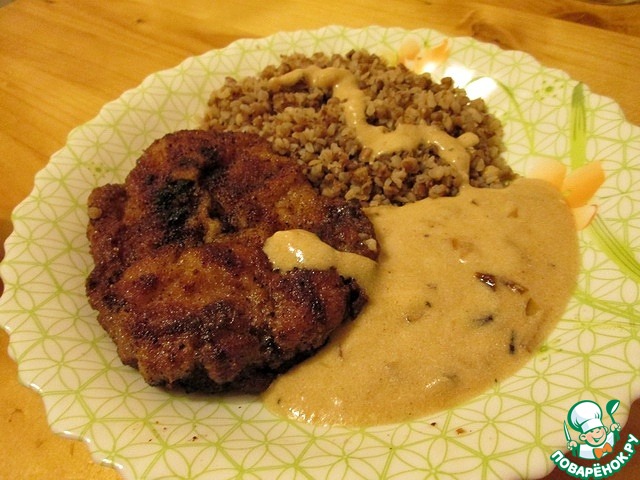 Well, then use as directed. That's how it looks on the plate, this time fed the wife of buckwheat schnitzel. All a pleasant appetite!