Description
Yesterday I tried to make a sweet cake of pita... the motives of Acme... We liked it... Husband eating asked... and do so with masam)))Today I decided to try)))Well, very moist, very tasty)))the Husband is very proud sat... saying, I came up with that ate half of the pie)))the Cake we got accustomed... very tasty)))
Ingredients
1 piece

1.5 cup

1 piece

1 piece

400 g

200 g
//= Yii::t('app', 'Total calories: ') . $recipe['ingredients']['total_calories'] ?>
Cooking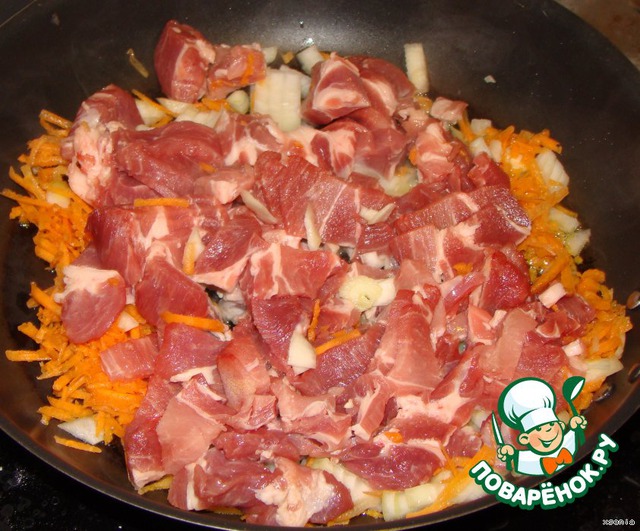 You can use a ready-made stuffing... cook as you are accustomed to.. fry the ground beef.. or a little boil then fry... I like raw meat fry.. then grind in the meat... So juicy... to our taste tastier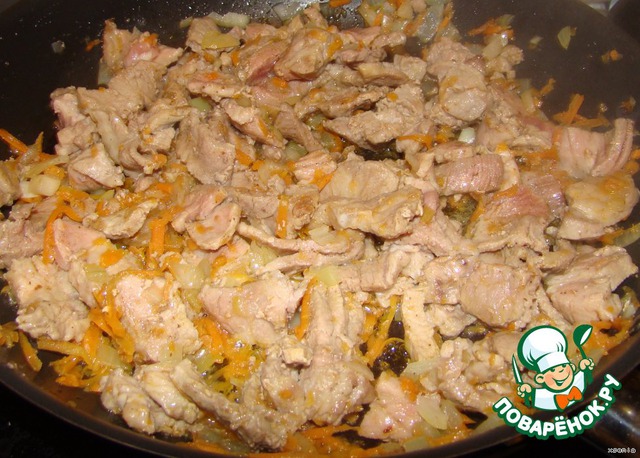 The meat is cut into small pieces.. salt.. pepper.. Abarim with onions and carrots about 10 minutes... stirring constantly... add favorite spices... and a teaspoon of tomato paste...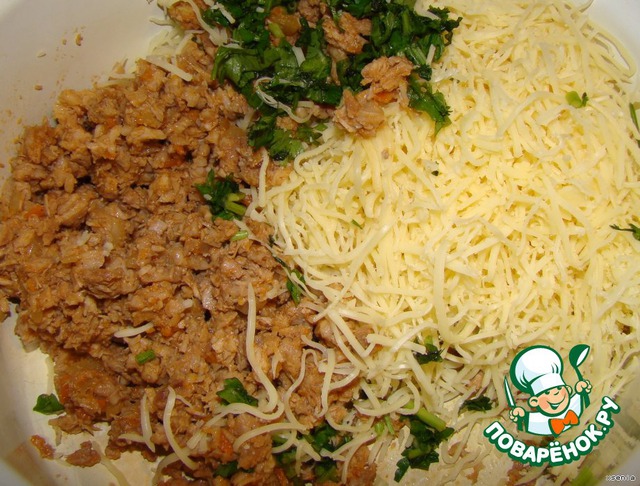 Grind meat in food processor ... or mince... the Cooled minced meat mixed with herbs and grated cheese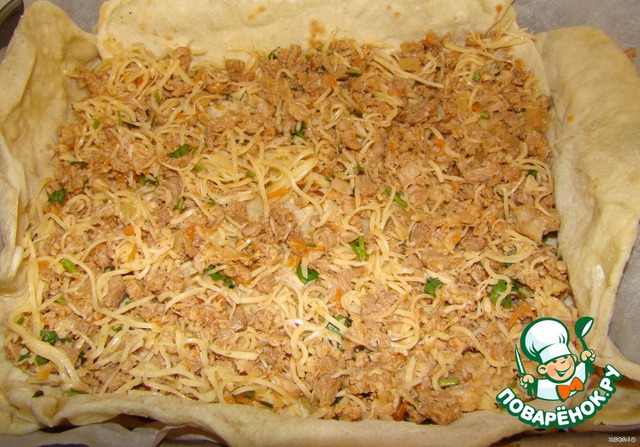 Form lay out the pita bread... Pita bread I make myself... and you can purchase.. (Again... the pita bread recipe I post here http://www.povarenok .ru/recipes/show/137 53/).. Spread the pita bread with overlap on the sides of the mould... And half of the minced meat spread on pita bread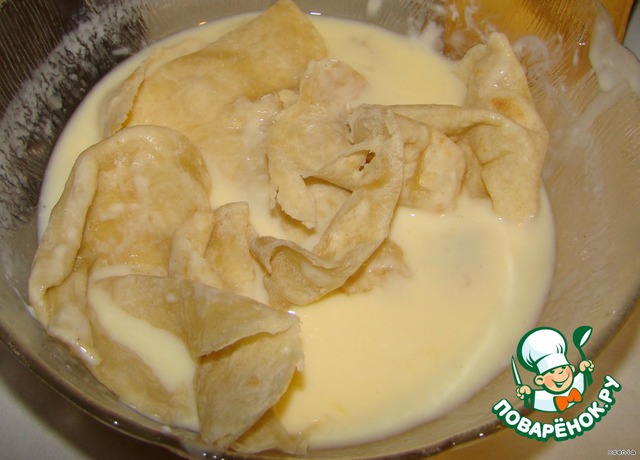 Yogurt mix with egg... Tear the pita into pieces.. dip in yogurt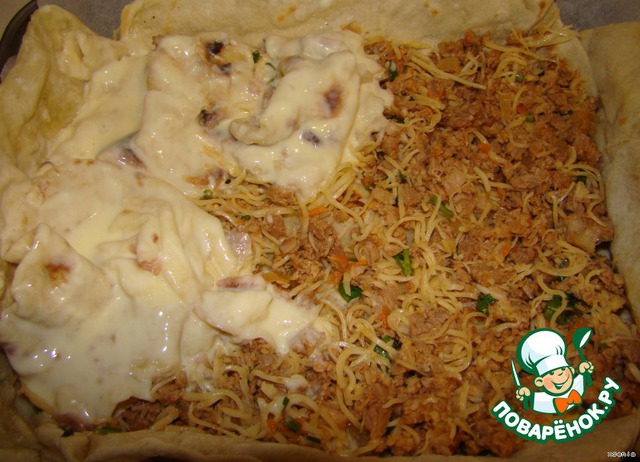 Pieces of pita bread dipped in yogurt MNU and valadium crumpled to the stuffing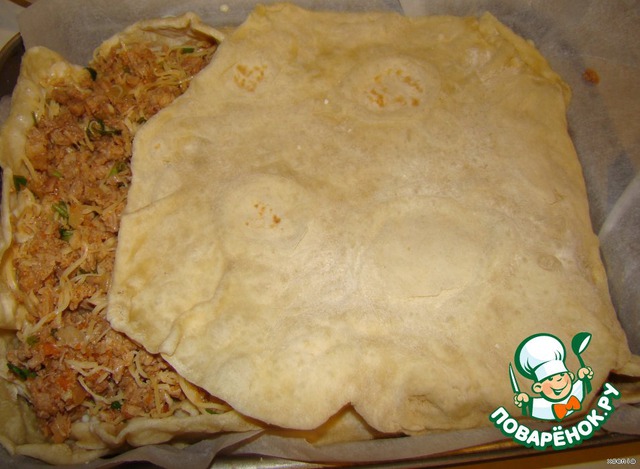 Top... on crumpled pieces of pita bread... remaining stuffing... then nakrem all this whole pitas.. (I'm from a small do... I have the bottom two... and the top two pita)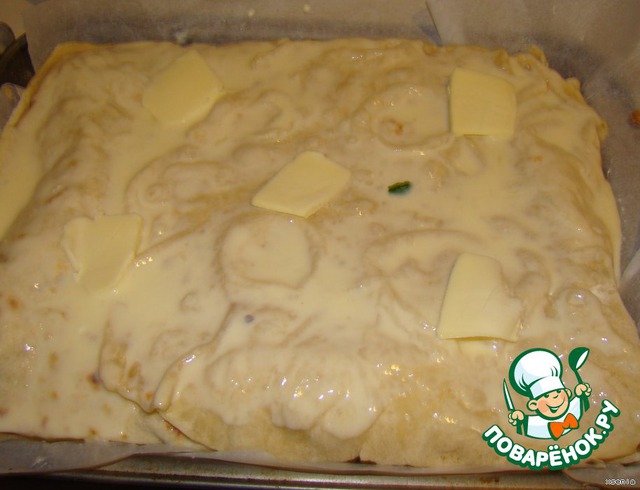 Coat our top of the pie with the remaining yogurt... and put some plastics butter... send the cake in the oven for 15 to 20 minutes.. bake at a temperature of 240
Bon appetit!!!