Description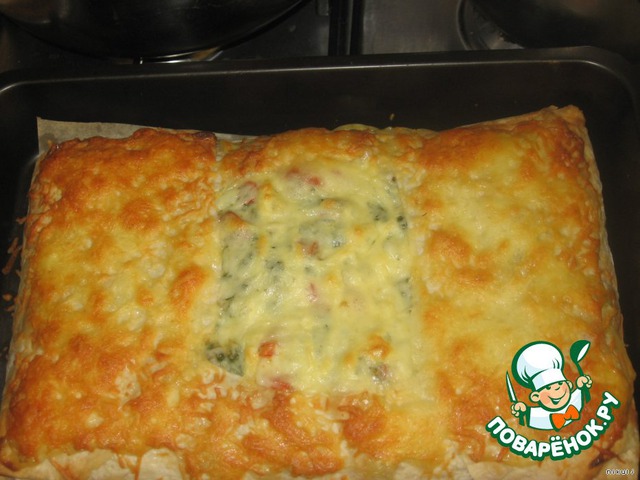 Pizza is such a good thing, the number of options for its preparation and the variety of toppings is simply amazing. Today did a lazy pita was very tasty, almost no dough and juicy nadinochka will not leave anyone indifferent... And is just instantly...
Ingredients
2 piece

300 g

2 piece

2 piece

1 piece

200 g
//= Yii::t('app', 'Total calories: ') . $recipe['ingredients']['total_calories'] ?>
Cooking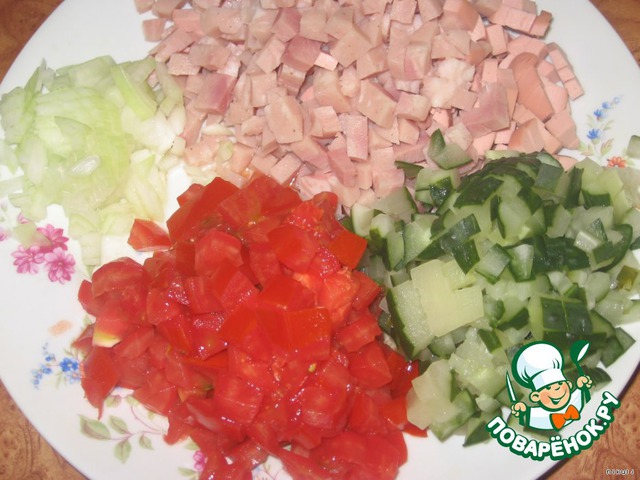 To prepare the filling, the options can be any. Finely chop the ham, tomatoes, cucumber, onion, greens.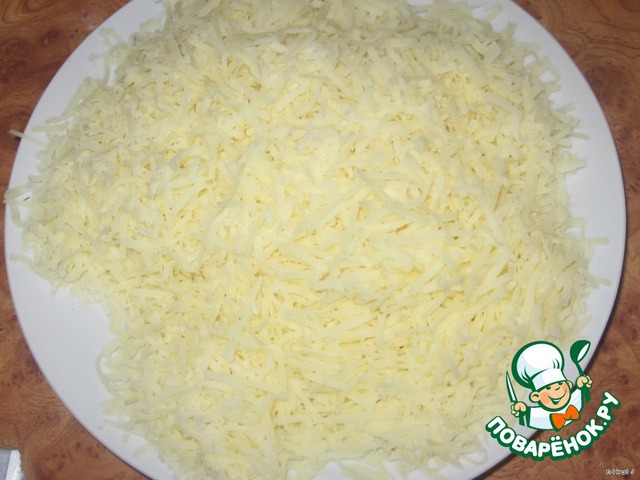 Grate cheese on a fine grater.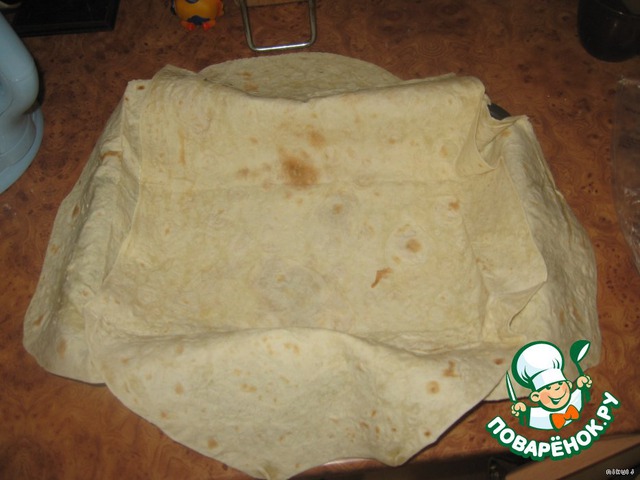 Form to lay a baking paper, lay out the flattened sheet of pita bread, a bit of fluff mayonnaise center, the second sheet is put crosswise.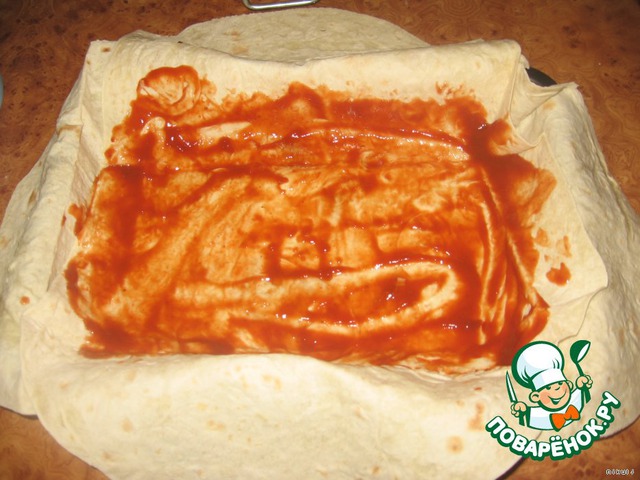 The diameter of the mold oil tomato sauce or ketchup,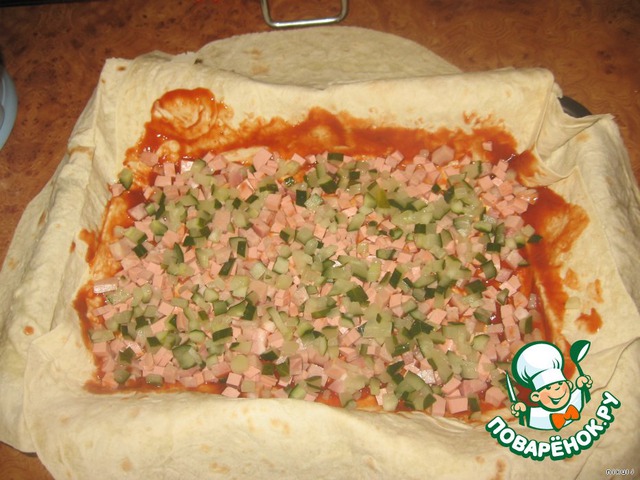 Put ham, cucumber, mesh of mayonnaise, sprinkle with cheese, wrap the edges of the top of the pita inside.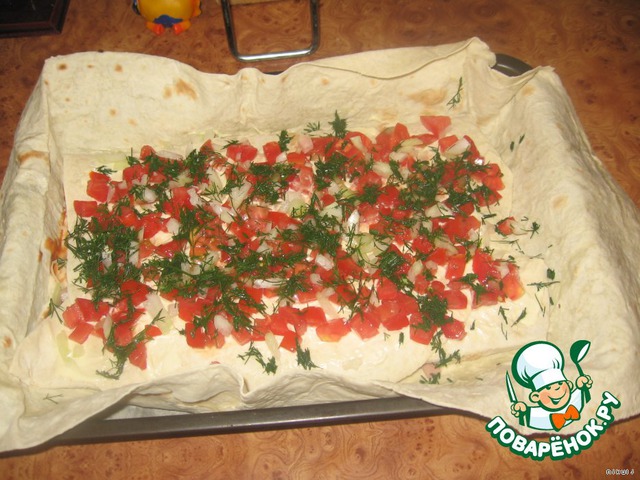 Again, lightly grease with mayonnaise, put the tomatoes, onion, greens, mayonnaise,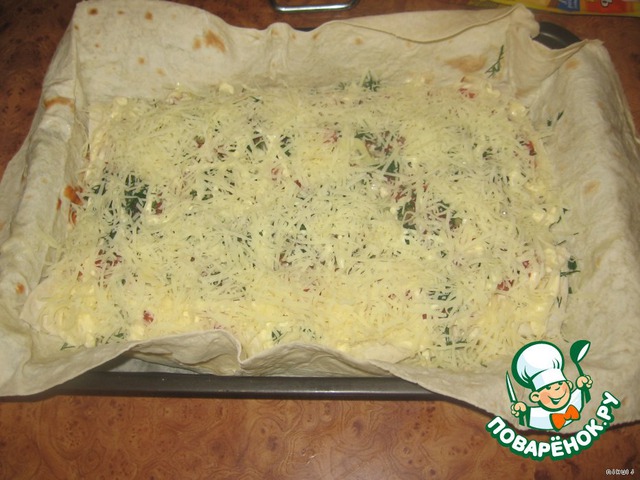 Sprinkle with the cheese.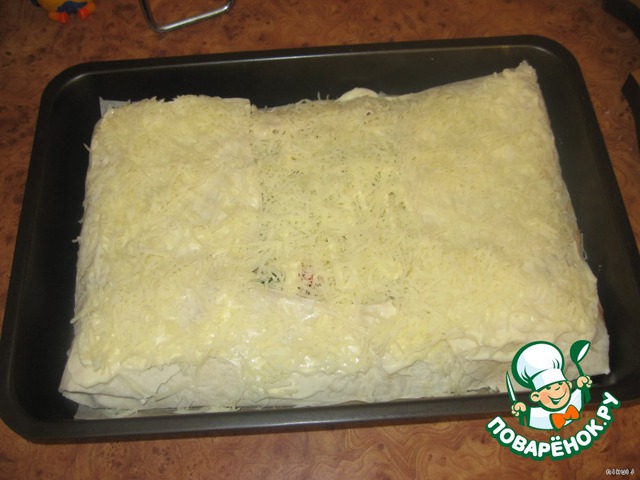 Install the inside bottom of pita bread, spread mayonnaise, sprinkle with remaining cheese.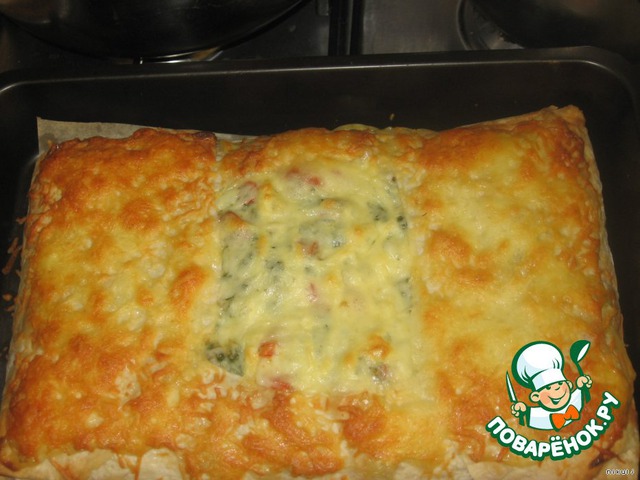 In a preheated oven 200 C for 10-15 minutes until cheese Browning.