Description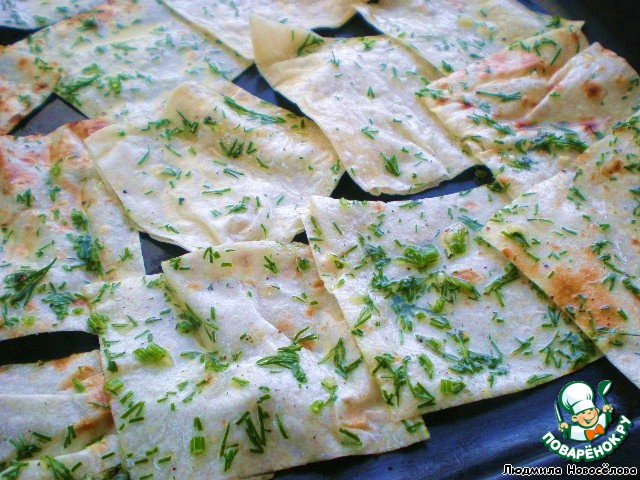 On the pages of the culinary team saw just such a cute pita chips, immediately you have the desire to cook. To prevent the desire to fade away, immediately ran to the kitchen. Turned out crispy good chips without any admixture of "E" and other garbage.
Ingredients
2 piece

1 coup

2 tooth

4 Tbsp
//= Yii::t('app', 'Total calories: ') . $recipe['ingredients']['total_calories'] ?>
Cooking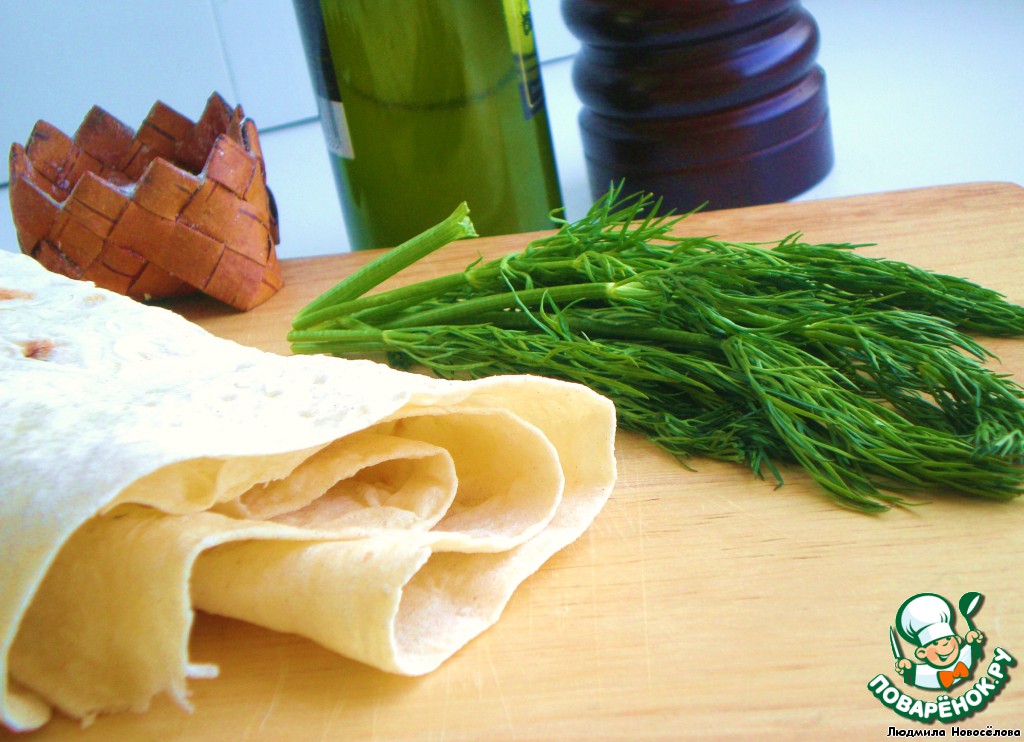 All you need: pita bread, dill, garlic, olive oil, freshly ground pepper, salt.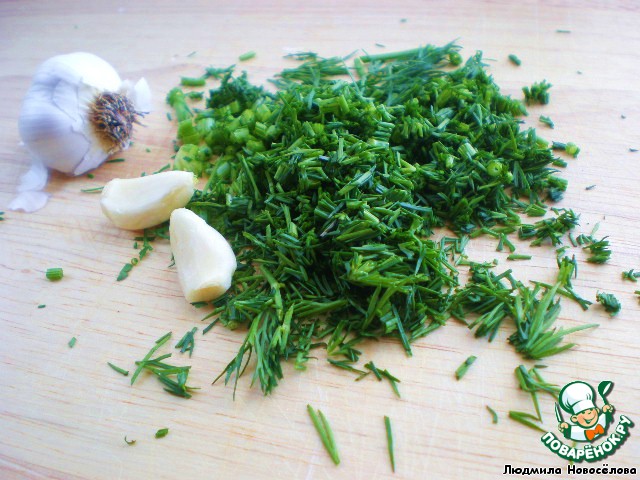 Finely chopped fresh dill, squeezed garlic, salt and pepper, poured olive oil, mixed.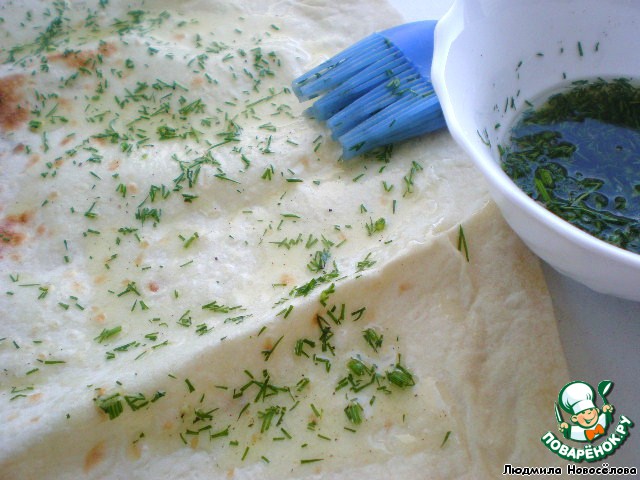 Lubricated pita bread with the mixture. It is possible to grease with mayonnaise with garlic, chips are savory, well calorie.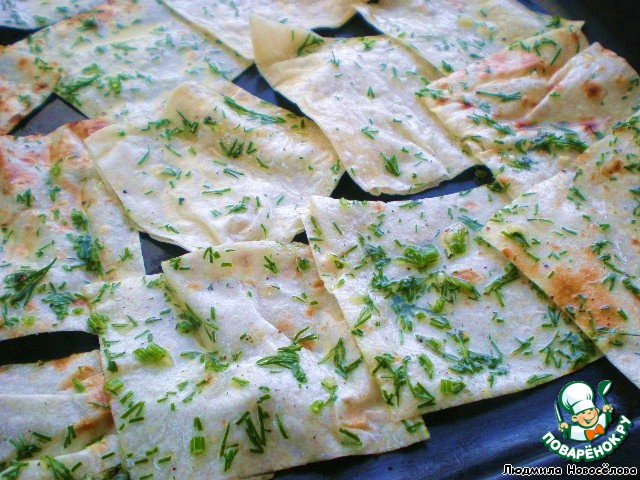 Put on a baking sheet and into the preheated oven for 5-7 minutes, watching not to overdo it as everything cooks very quickly. The pan no grease (again saving).