Description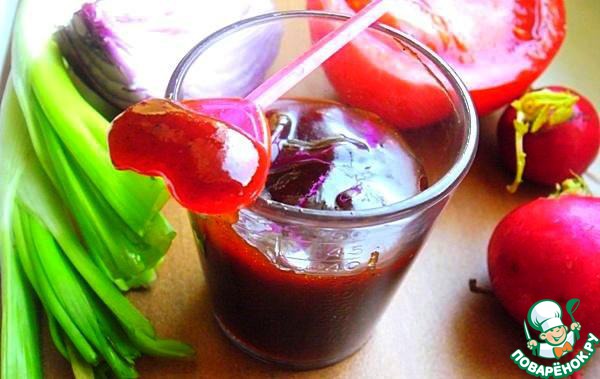 The perfect sauce for kebabs or grilled meat. The unbeatable combination of sweet and tomato taste, which will enrich the taste of fresh meat.
Cooking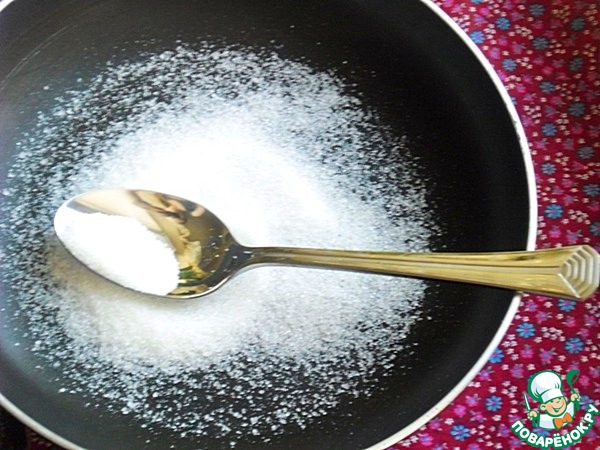 Sugar pour into the pan and put on medium heat.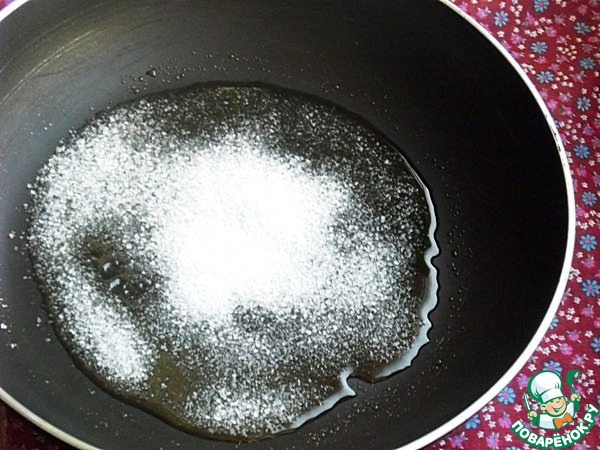 Add pepper (preferably freshly ground, it is larger "caliber") and salt. Need to add salt a little as the degree of "saltiness" you can adjust the shelf (it needs more salt), in our case, it is important not to overdo!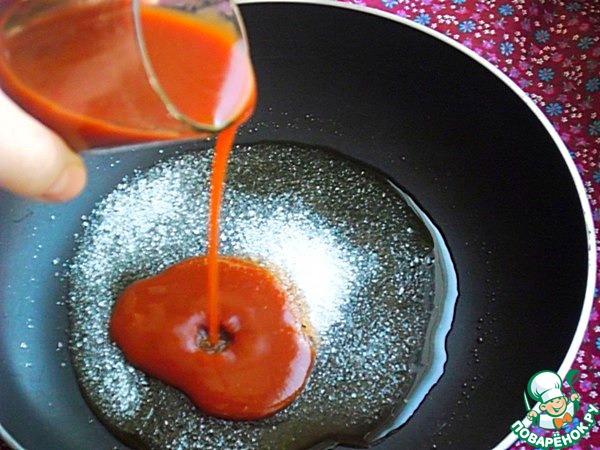 When the sugar has melted 2/3, add tomato juice. Important! The sauce is homemade tomato juice and the store will be different, we like to store juice, but it needs to be very good quality, this depends on the final taste.
Boil for 3-5 minutes (until thick). Don't be fooled by the fact that the caramel hardens a little infusion of juice, it will melt when heated.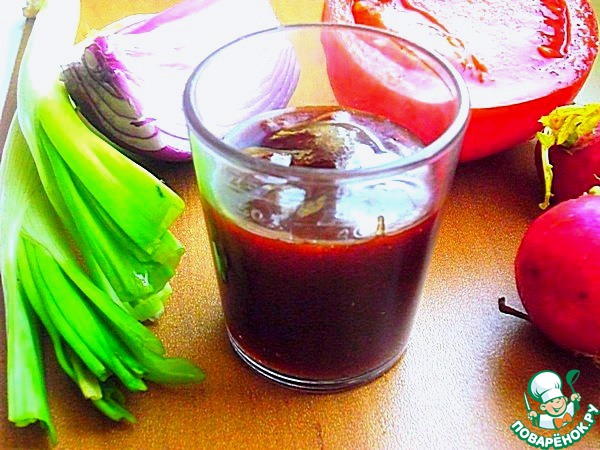 Ready! No longer required to add anything, except that it needs more salt to taste, nick grass is not necessary, as they "drown out" the taste combination of caramel+a tomato.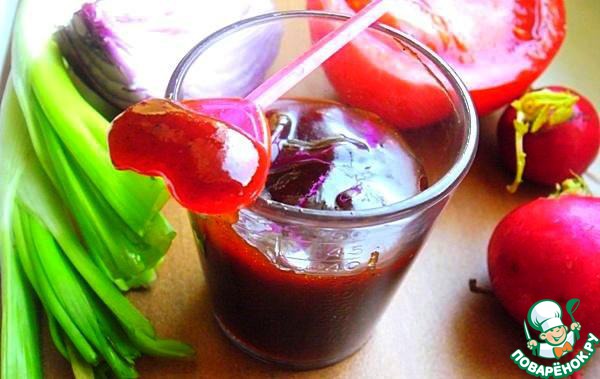 A thick, fragrant, spicy sauce is ready! This sauce is the pride of my husband, which he invented himself and taught me. Bon appetit!!!