Description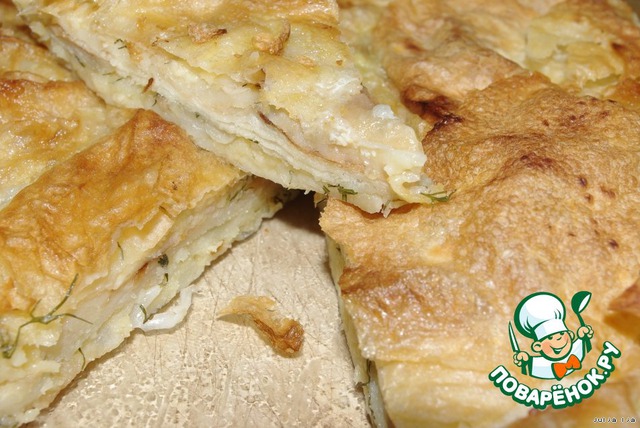 I very much like hychiny, I wanted them, and to mess with the test does not really like. In the refrigerator, as always in the presence of a pita. I decided to try to cook something like that, pita. It was very tasty and much easier.
Ingredients
3 piece

6 piece

1 piece

200 g

3 Tbsp

70 g
//= Yii::t('app', 'Total calories: ') . $recipe['ingredients']['total_calories'] ?>
Cooking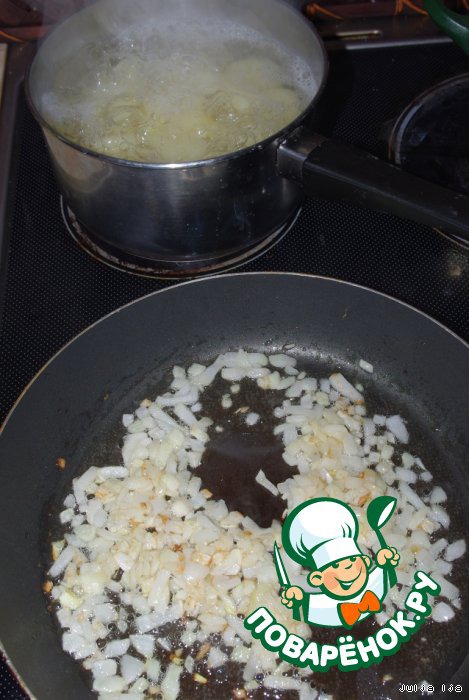 For the filling, boil the potatoes and fry the onion. Potatoes a little salt, to the onions when frying, add a pinch of sugar. And browned better and the taste can't hurt. Generally the bow is a matter of taste, I like him, but as far as I know, there is not put.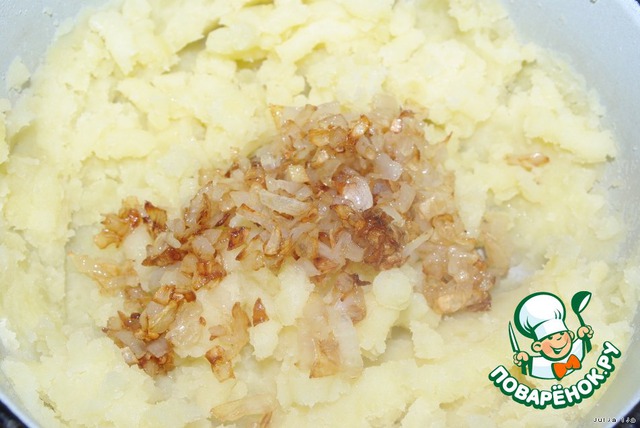 With potatoes drain off the liquid and make puree. The mixer is better not to use it, and use the old grandma's way, that is with a pestle. Add the onions.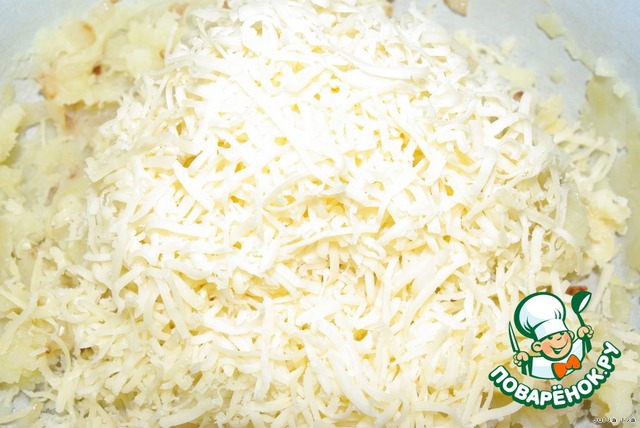 And grated cheese. You can pepper - to taste.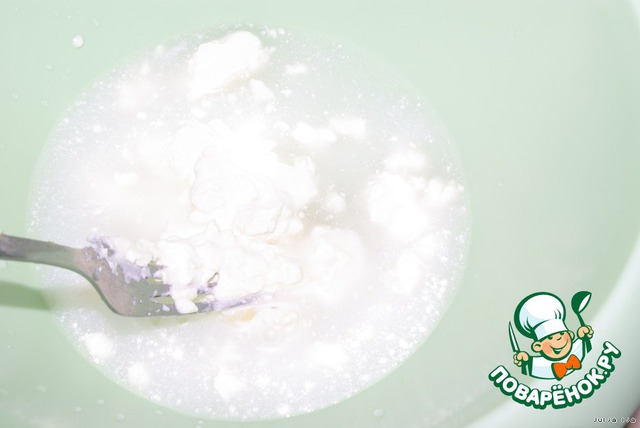 Next, the cream dilute in an incomplete glass of boiled cold water.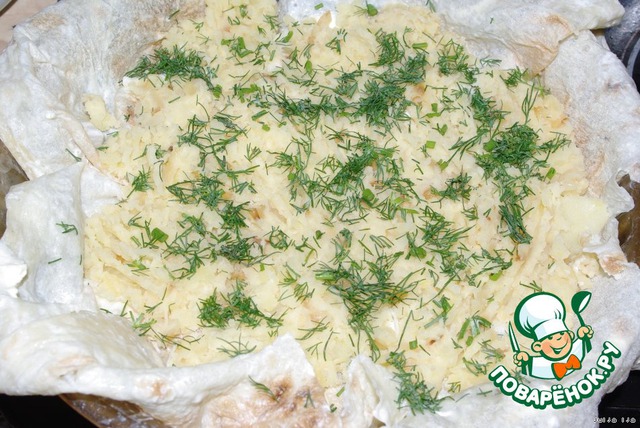 Pita bread, divide into three parts. The first is base )it should be Zelenka, the edges can be a little droop out of shape, then they need to be wrapped in stuffing. The second part is what is inside (this part is big (accent on the first syllable), and it needs to break into small pieces. The third part, the same as the first to cover the pie. The first part is wetted in the liquid (sour cream+water), put in the form. Her half of the filling. Sprinkle with a little dill.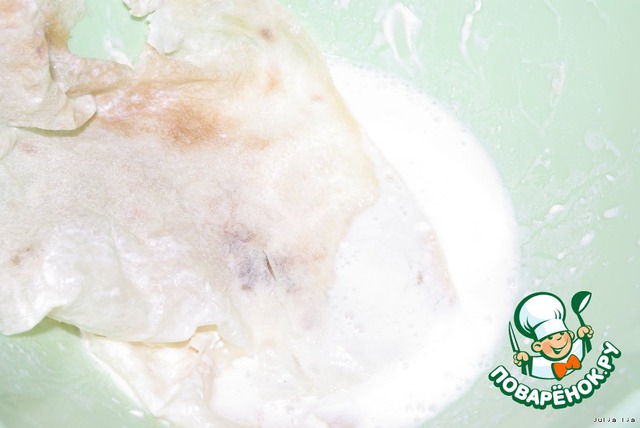 Then torn pieces, also wetted in the liquid, placed in an arbitrary order. They stuffing, dill.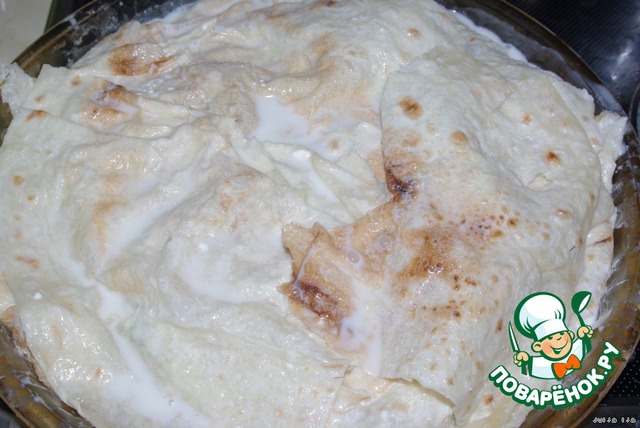 And cover with the remaining sheet of lavash (the third part), also soaked. If the liquid is left, pour it over the cake. Put on top of butter slices. Oil is not photographed - I forgot :-|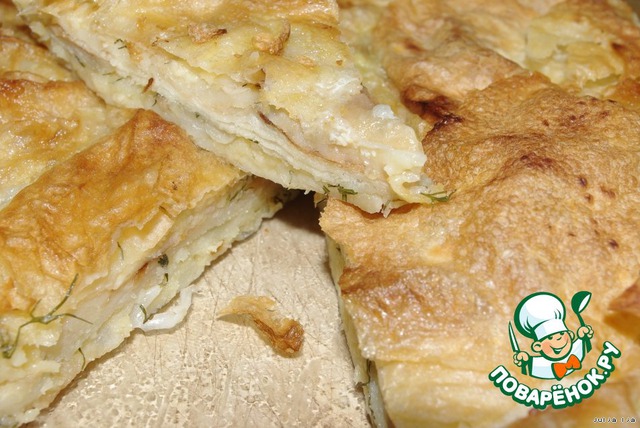 Bake in a preheated 200 degree oven, until Golden brown and crisp. Served hot.