Description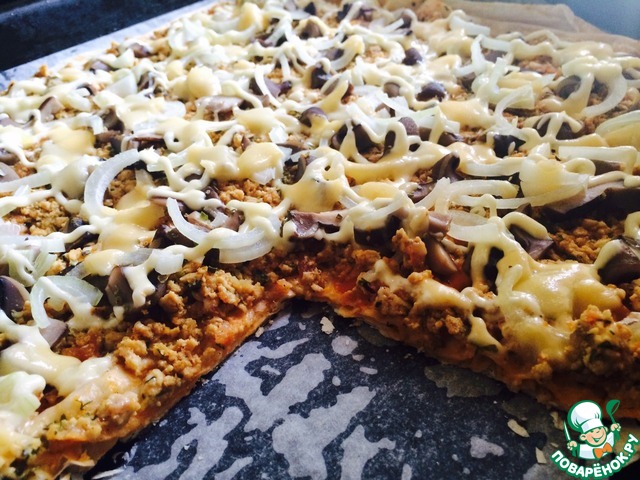 This recipe has two advantages: first, prepared very quickly, and, second, the pizza is perfectly crispy, juicy, delicious! For batchewana unexpected guests - just the wand! Stuffed you can experiment on your own. Here is my plan: I didn't have time to go to the store, so the filling made from ingredients I had in the fridge. Turned out very tasty, guests ate pizza in a matter of minutes never guessed that the pizza base - pita bread!
Ingredients
3 piece

200 g

2 piece

2 tooth

15 g

100 g

100 g

1 piece
//= Yii::t('app', 'Total calories: ') . $recipe['ingredients']['total_calories'] ?>
Cooking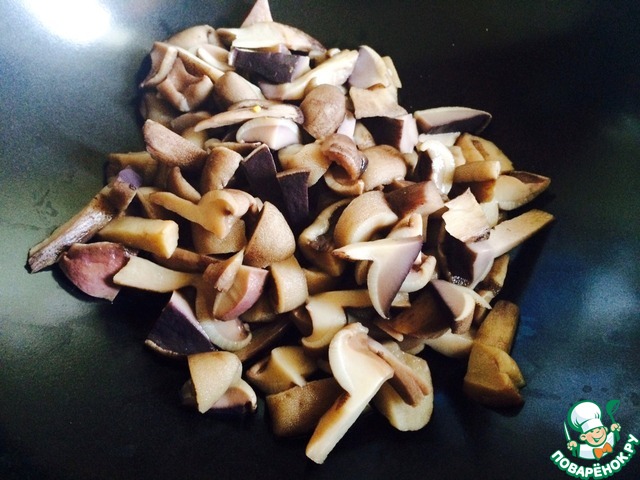 Marinated mushrooms washed, chopped.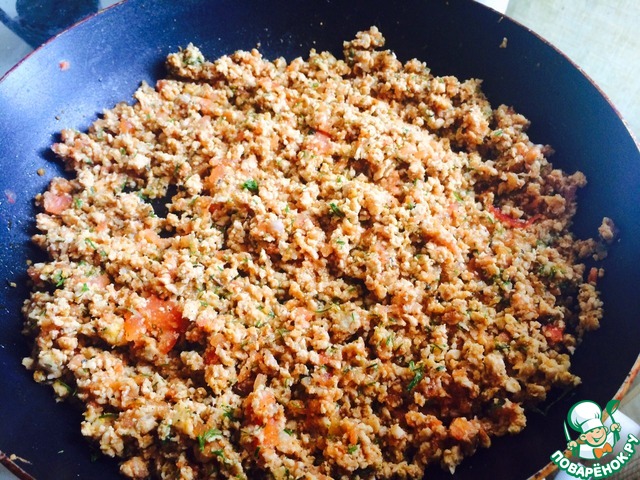 Minced meat fry in butter. On the tomatoes make cross-cut and fill for 1 minute with boiling water. Then remove the skin and grate in roasting meat, there to squeeze the garlic, chopped dill, salt and add spices. Turkey mince is fried very quickly on all-about all it will take 7 minutes.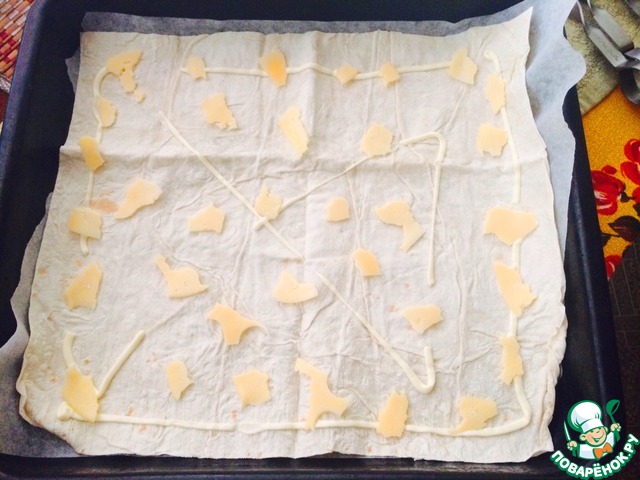 Baking tray lay baking paper. Put the first layer of pita bread, adding some cheese and lightly grease with mayonnaise (this is in order to make the layers of bread clutched together). I have the cheese was sliced, had to tear it into small slices, although it would be more convenient to RUB on a grater. Put the second layer of lavash, repeating manipulations with mayonnaise and cheese. And then our third layer of lavash.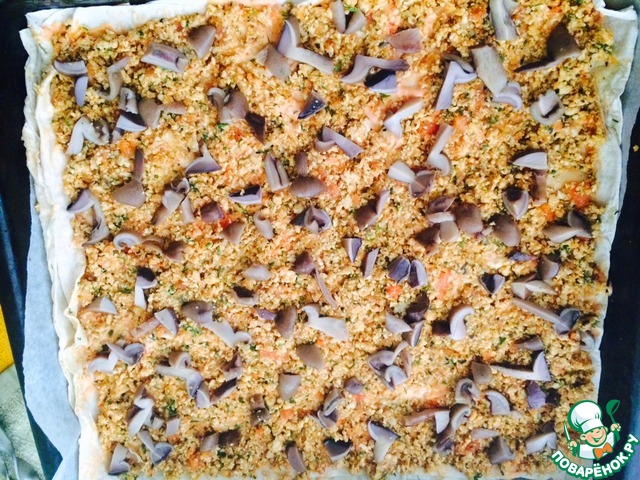 Lubricate sauce. Spread the stuffing, then mushrooms.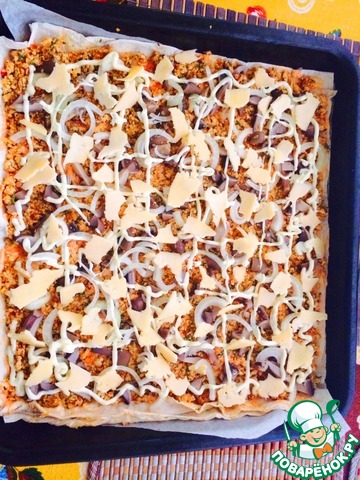 To make a thin mayonnaise mesh (optional), add sliced onion half rings (well, of course, on the fan) and grate the cheese (in my case again just slices of cheese). Put in a preheated 220 degree oven for 10 minutes (check on the "crunch" roll pizza. If hard and crunchy, you're done)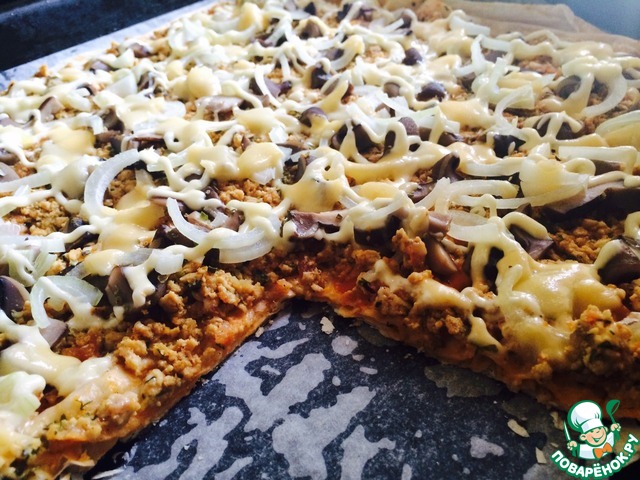 Enjoy tonisha, flavored pizza!