Description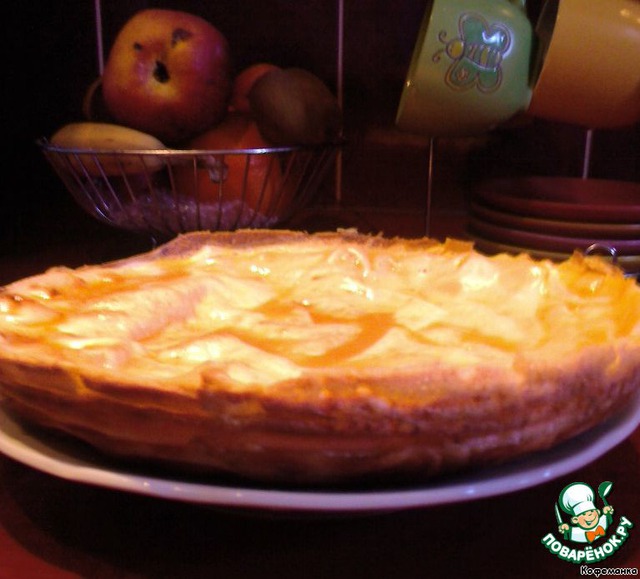 Superfast option. Do you love pita bread? And stringy cheese amber color? And spicy cheese? So juicy, it drips on your fingers, and you enthusiastically lick it? If You answered "Yes" to all 3 questions, then go and get it!
Ingredients
1 pack

200 g

200 g

1 Tbsp

1 piece
//= Yii::t('app', 'Total calories: ') . $recipe['ingredients']['total_calories'] ?>
Cooking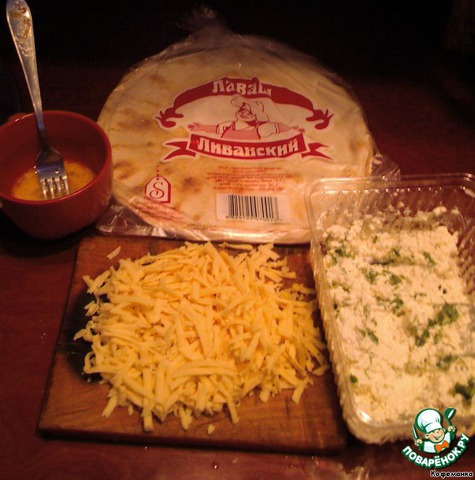 First prepare the foods we need. And yet, you can set your watch! More than 10 minutes still will not work! Max.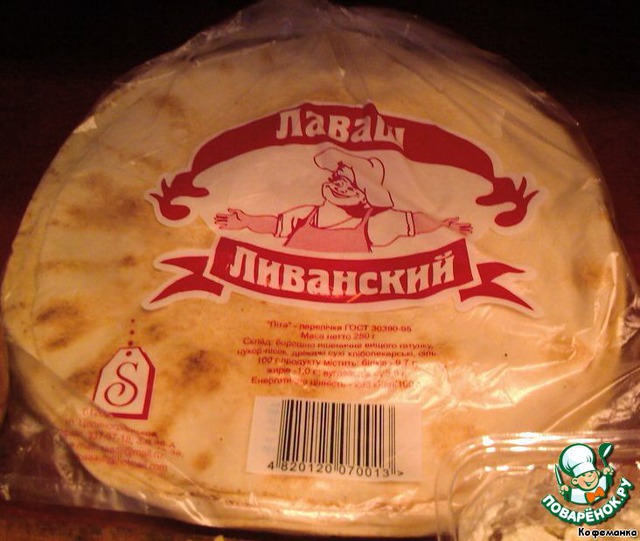 The cottage cheese I mixed with mayonnaise and chopped herbs. Egg whipped with salt. And the cheese rubbed on a grater. By the way, for those who first met "Lebanese" pita bread (I recently discovered for myself ;-) ), I photographed the package separately. One round layer of this bread is like 2 layers of ordinary Armenian lavash.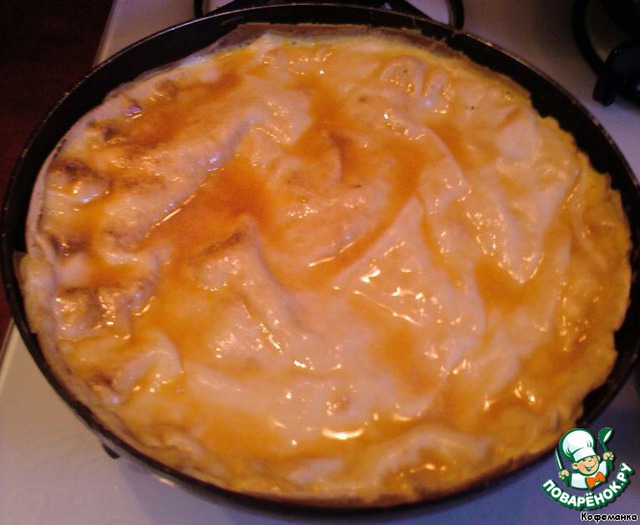 Preheat the pan with vegetable oil. Wetted with water, the first sheet of lavash and put on the pan. On top of it to blend the cottage cheese and cover with a second sheet of lavash. Now came the turn of cheese, which is also cover with a pita bread (in total I used 3 sheets of lavash from the 5 that were in the package). Now all the contents of the pan pour the beaten egg. Cover with a lid. You have a couple of minutes until pita is browned. You can manage to make coffeecake. :-[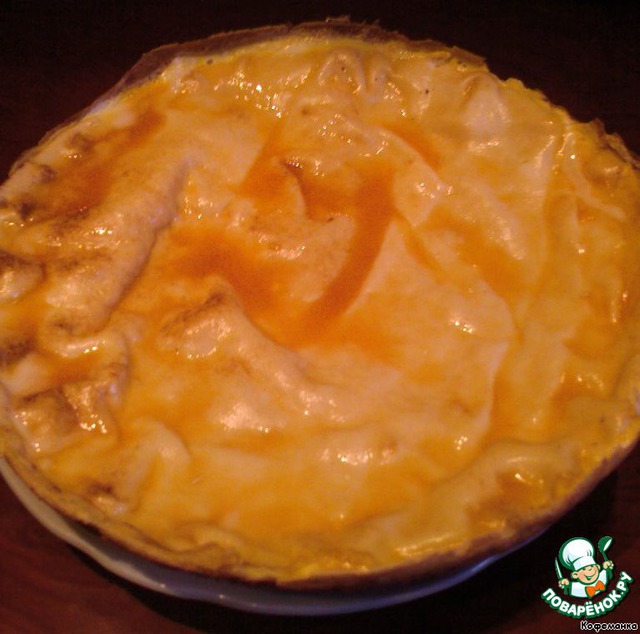 Our miracle-the dish is ready! It remains only to put it on a plate. Look how elegant and bright was in the kitchen! As if the sun had risen! By the way, at this point is just starting to catch up with her husband and son, attracted by a stunningly delicate scents... :-D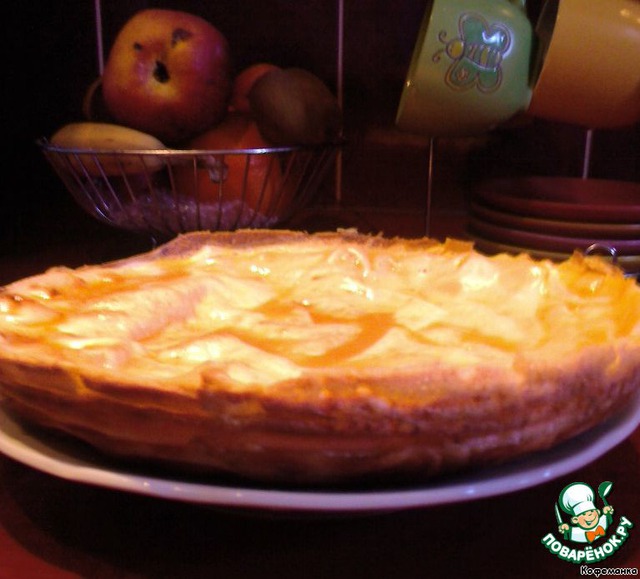 Specifically, to show the height of the "about khachapuri-ajmy" I took a picture of the dish on the side. Turned out inferior, but clearly. By the way, my husband is going to give me the birthday camera. :-X ugh-ugh-Ugh, even if I'm not mistaken!!! The wait is quite a bit!