Description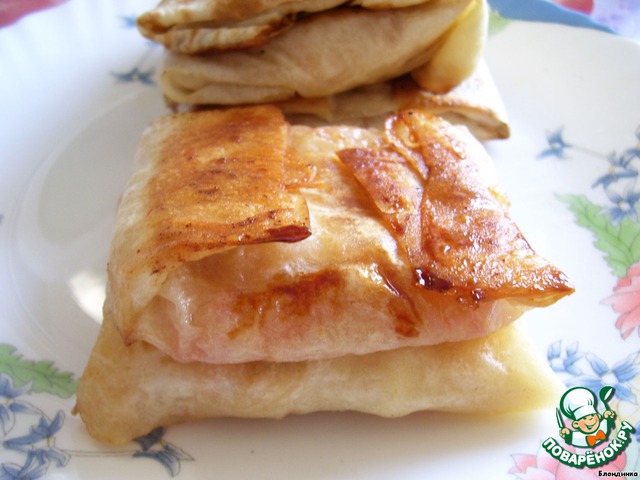 I want something for tea? A mess, quite frankly, laziness? Then take our favorite pita (then only in the poor, not wrapped) and something else from scrap products.... What came of it, see the recipe
Ingredients
1 piece

3 piece

0.5 piece

6 tsp
//= Yii::t('app', 'Total calories: ') . $recipe['ingredients']['total_calories'] ?>
Cooking
Apples are cleaned from serdtsevini (and skins to clean, but I did not)
Grate them on a grater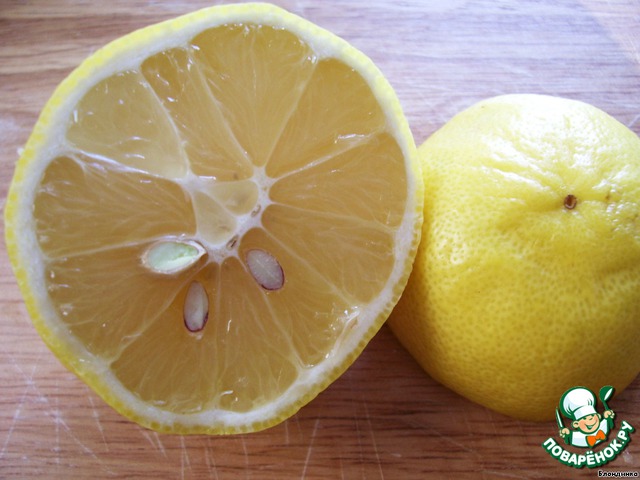 Add the juice of half a lemon, sugar and vanilla, stir.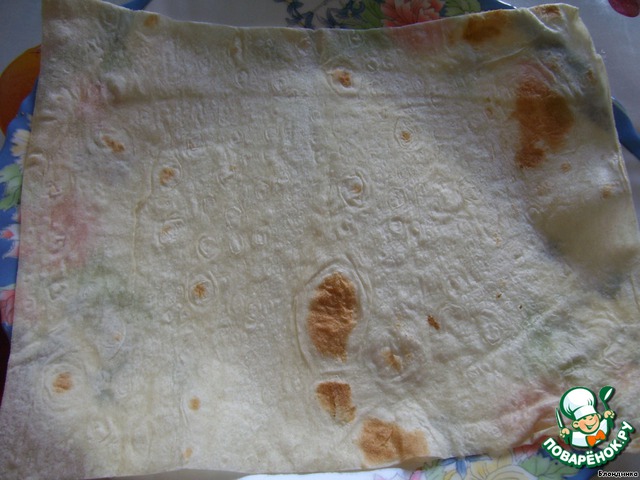 Pita bread cut into rectangles, I got 8 pieces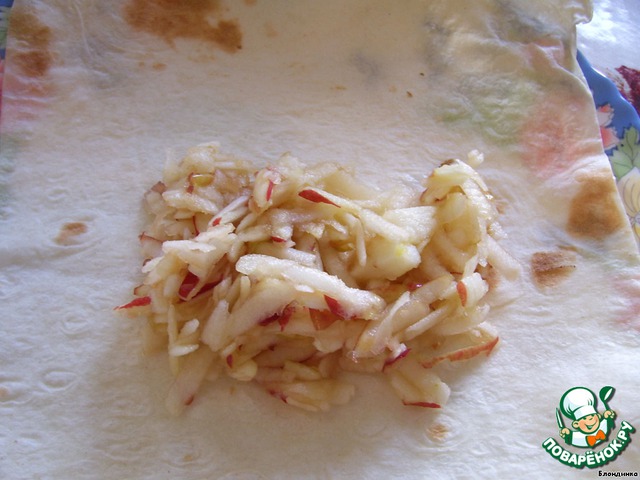 Put in the middle a filling of apples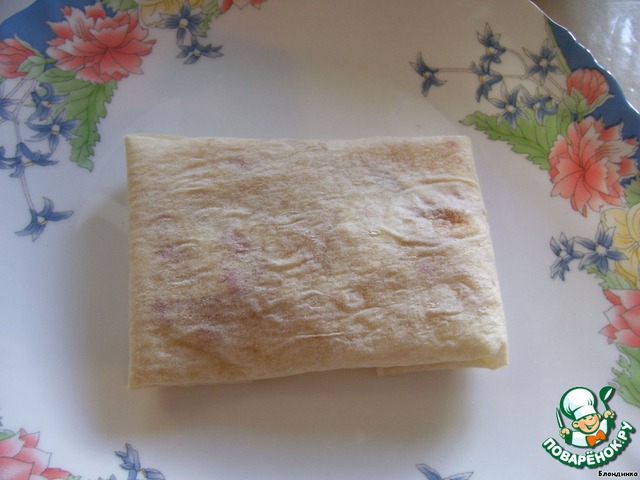 And arbitrarily wrap, I got these envelopes. Here I must say that if you apples are very juicy, then after you rubbed them, the extra juice they buy it. And stuffing in a pita better to wrap before you leave in the pan, otherwise the pita bread can soften and there will then be not very convenient.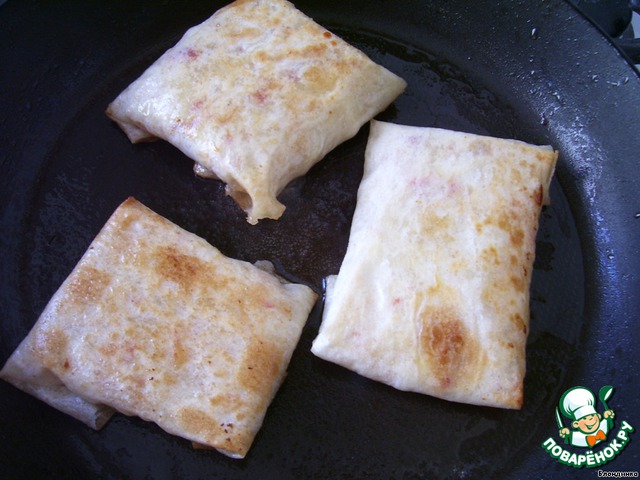 Sent to the frying pan with hot oil (seam side down) and fry on both sides, it will take just a couple minutes.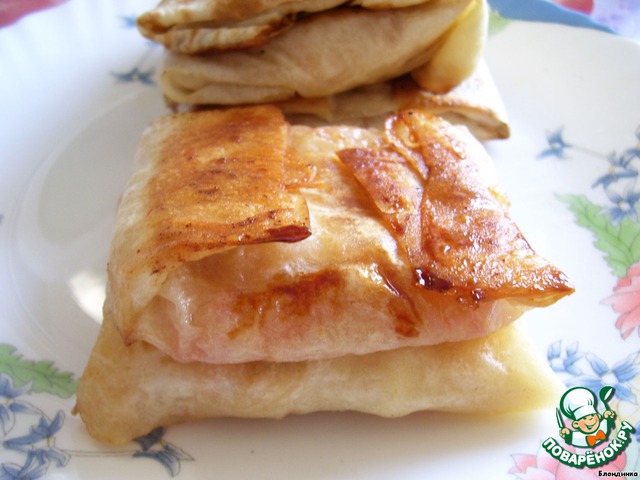 Here are improvised cakes we made it with sour-sweet filling, lemon and vanilla. It is now possible to pour the tea! Enjoy your tea!