Description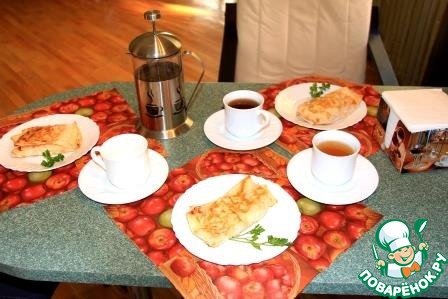 Want to surprise your beloved family a delicious Breakfast? Burrito pita with young cabbage for You! Time the cooking takes 10 minutes! My daughter nine years, really liked this Breakfast, and the husband who hates cabbage, to my surprise, with pleasure eats. Similar recipe on the website not found, so put on Your court not spicy, succulent dish with vitamins.
Ingredients
1 handful

1 piece

2 slice

10 g

1 tsp
//= Yii::t('app', 'Total calories: ') . $recipe['ingredients']['total_calories'] ?>
Cooking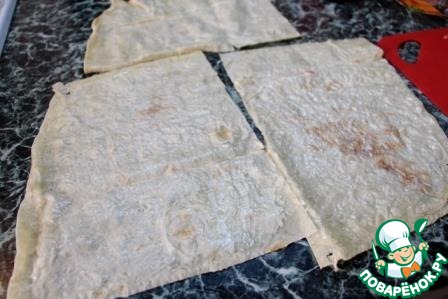 One Burrito cut pita bread approximately 25 x 15 cm Thoroughly wash hands! Spread 1 tsp mayonnaise on the pita and spreads her hand across the lavash in a thin layer. Even if Your lavash is dried up until the cut vegetables, it will become soft and will be easy to roll the burrito, it won't break!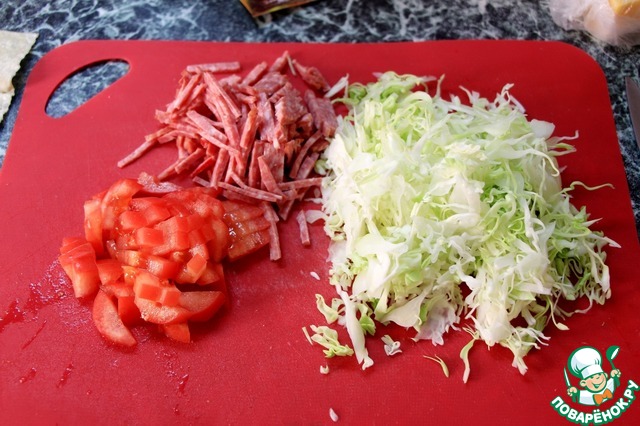 One Burrito cut: - 2 pieces of smoked sausage, I Sausage, cut into strips, - 1 cherry tomatoes small dice, fresh cabbage one handful, the thinner the slice, the better. I must say that with the old cabbage or Beijing is not ready. Now the season is young and crisp cabbage, but with it, and prepare.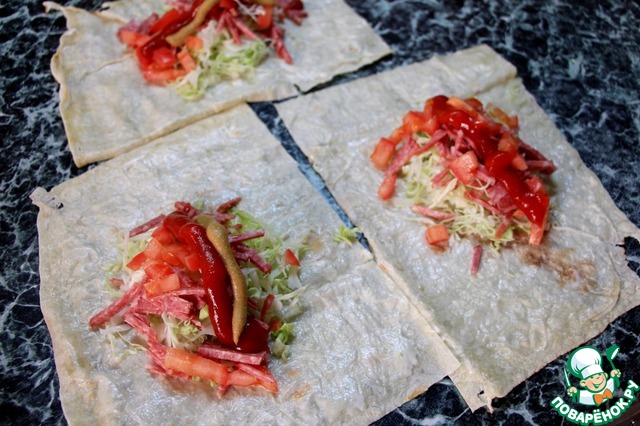 - a little bit of ketchup "Heinz grill and barbecue", of daughter's favorite ketchup is not spicy, just a little mustard for adults, I have a sharp "Mahe",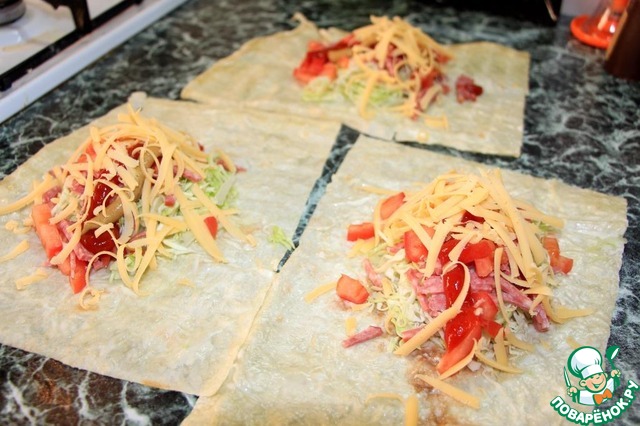 - Tilsiter cheese grated on top and RUB.
Take a pan, drizzle with her just a little bit of olive oil and put on medium heat.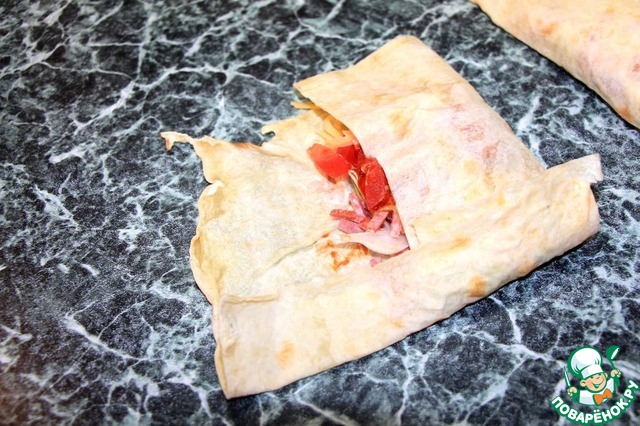 Turn the burrito as an envelope. Gently, so as not to break the pita bread.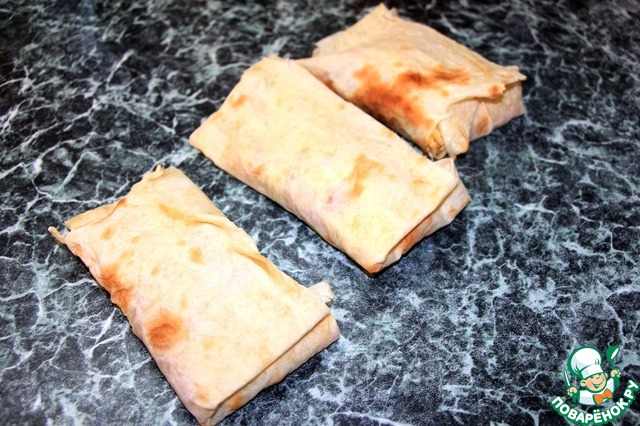 In General, the quality of the pita bread very much depends on the company. There are craftsmen that their products, nothing cooked, everything breaks. Then you need to find your favorite manufacturer.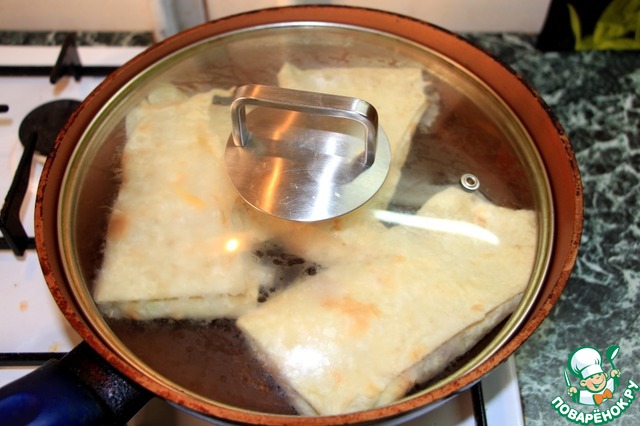 Immediately spread on a pan and be sure to close the lid! Fry two to three minutes.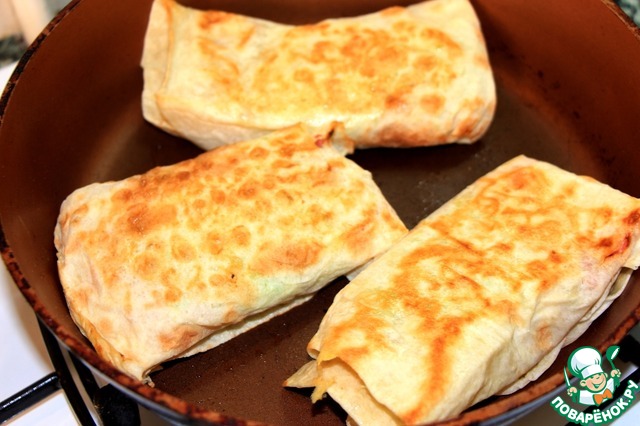 Turn over and fry the other side under the lid for another couple of minutes. The beautiful Golden brown!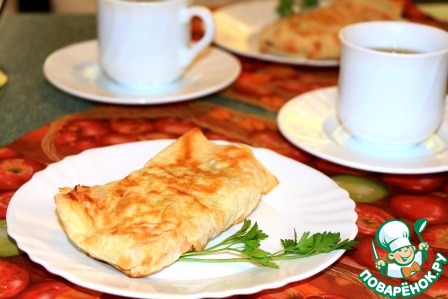 From hot served to the table!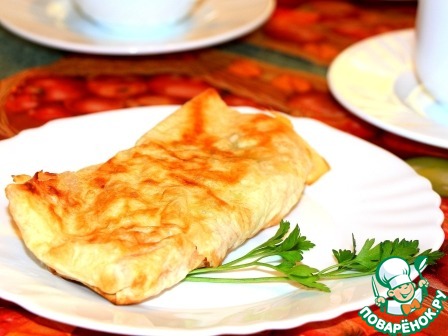 The burrito turns out juicy, very crisp!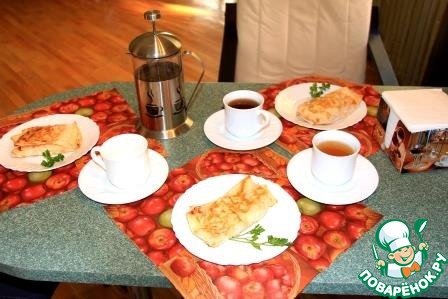 Bon appetit! And have a nice day!