Description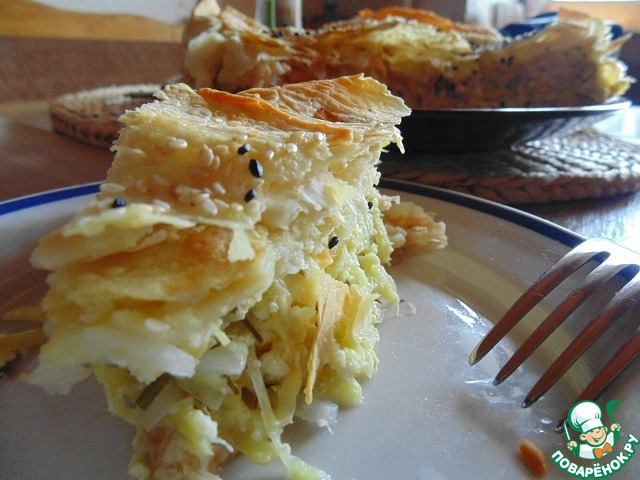 Summer pie with a crispy crust and tender juicy stuffing. Recipe explanation of my favorite Greek dishes...
Ingredients
2 piece

1 kg

500 g

3 piece

100 g

1 coup

0.5 tsp

0.5 tsp

3 Tbsp

1 tsp
//= Yii::t('app', 'Total calories: ') . $recipe['ingredients']['total_calories'] ?>
Cooking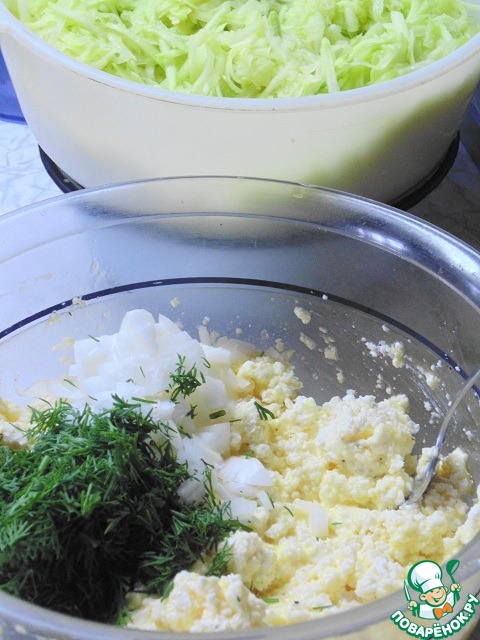 Heat the oven to 180 ° C. FILLING: Zucchini grate on a coarse grater, season with salt and set aside. Eggs lightly salt and pepper and whisk. Mix the eggs with cottage cheese, finely chopped onion and greens. Mass mix well.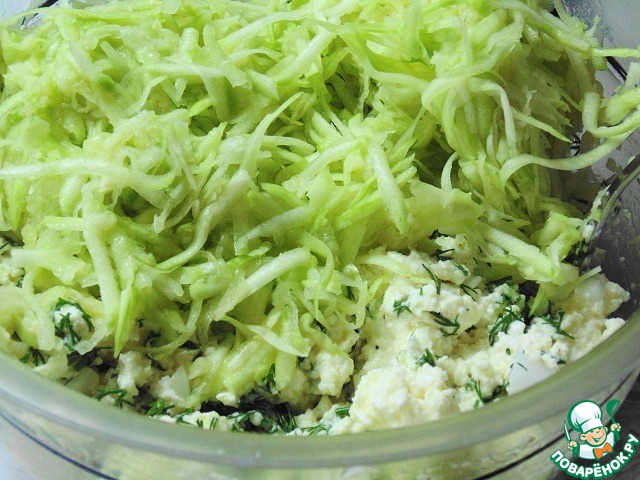 Rinse the zucchini, squeeze well and add to the cream cheese. Mix well.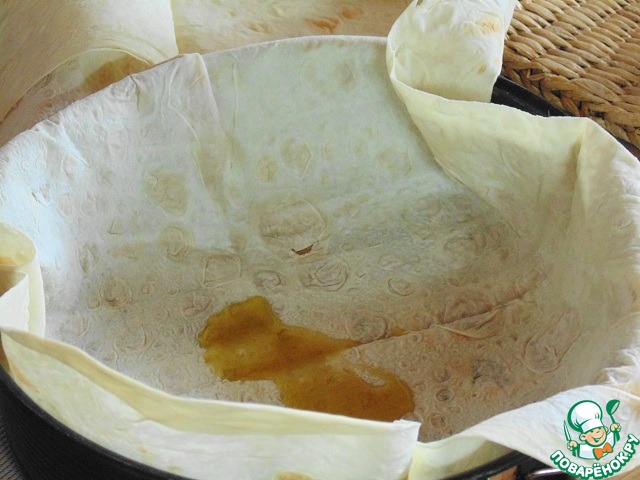 Form (ø 26 cm) lightly greased with olive oil. The bottom of the form to lay a sheet of pita bread halves, forming a rim. On the pita, pour a little oil and a brush to spread it around the sheet,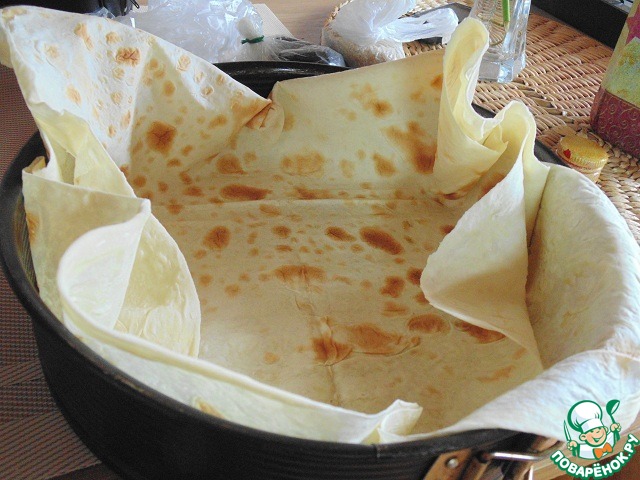 Cover with the second half. The lavash to spread the filling. Flatten.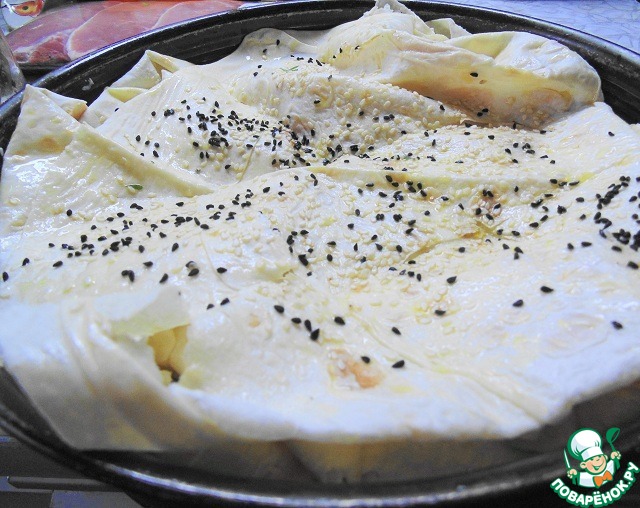 The filling cover with the second sheet of lavash, forming three layers. Each layer is smeared with oil. The top of the cake grease with butter and sprinkle with sesame seeds. Pita will crush, but that's the whole point, as folds during baking will turn into a delicious crispy crust.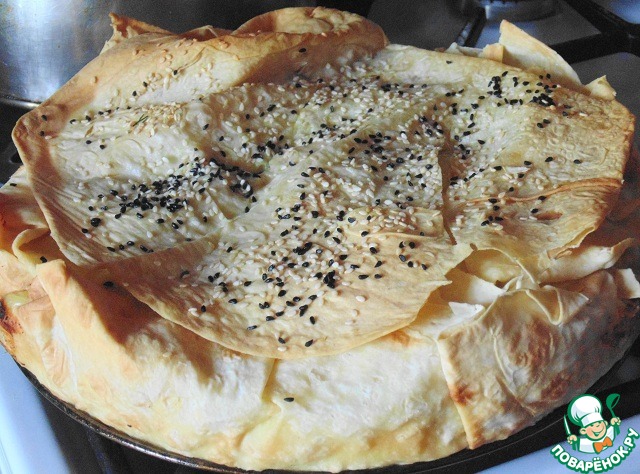 Bake pie 45-50 minutes.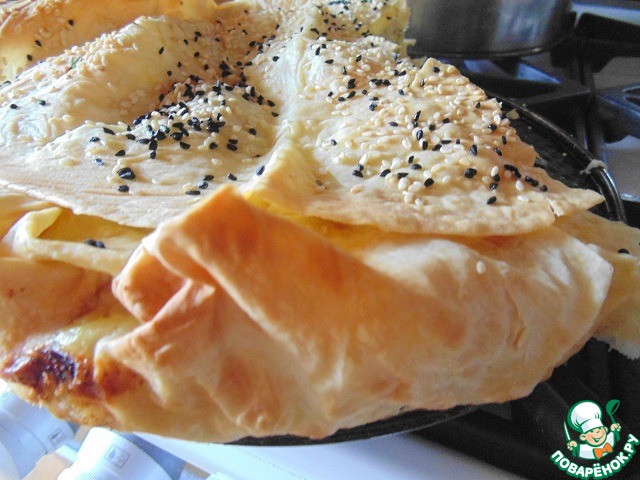 A little cool it and serve warm.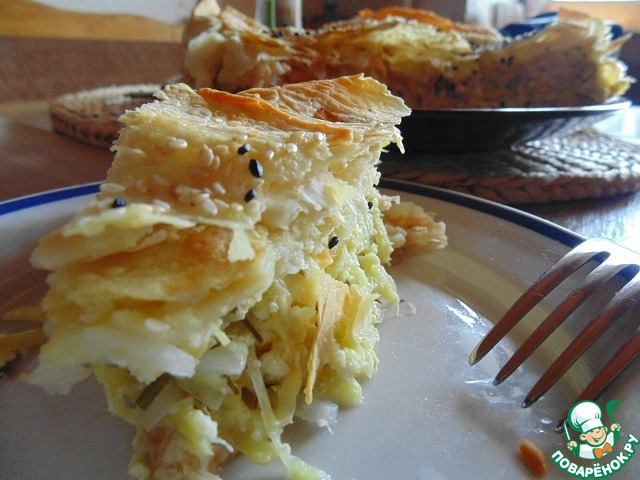 But it is also delicious cold... and by the Way, some cottage cheese you can substitute feta cheese or a spicy hard cheese, ideally Greek feta.