Description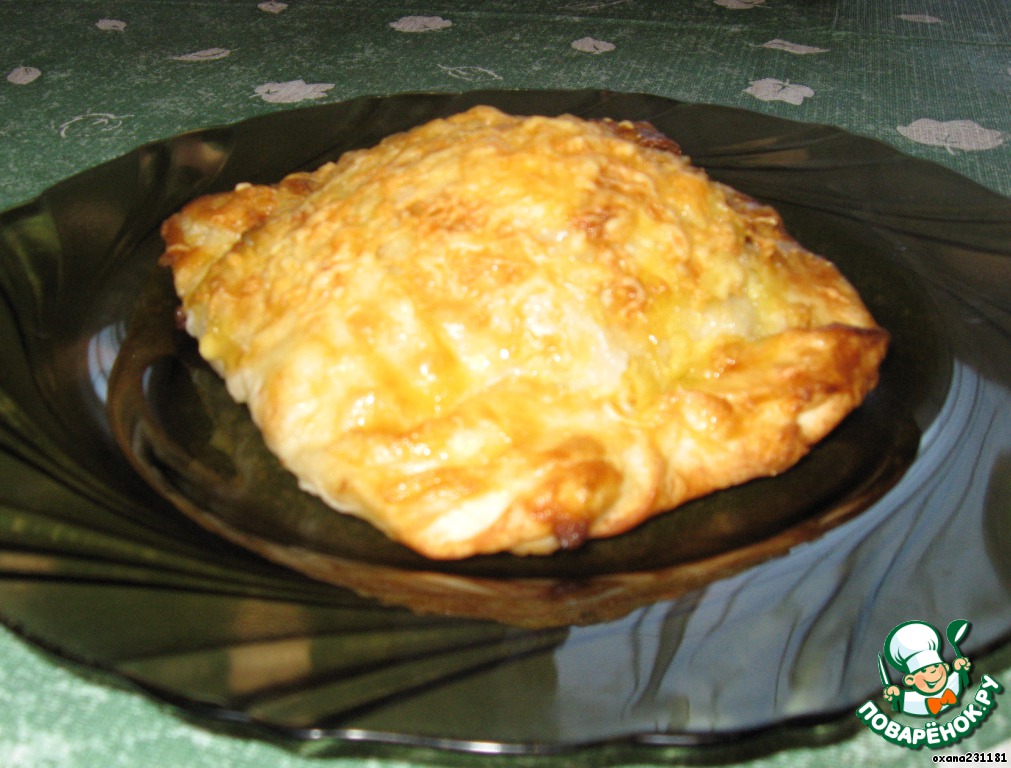 Very tasty, the pita bread turns out juicy, not dry, do not believe that it is a pita.
Ingredients
4 piece

2 piece

4 piece

100 g

200 g

1 piece
//= Yii::t('app', 'Total calories: ') . $recipe['ingredients']['total_calories'] ?>
Cooking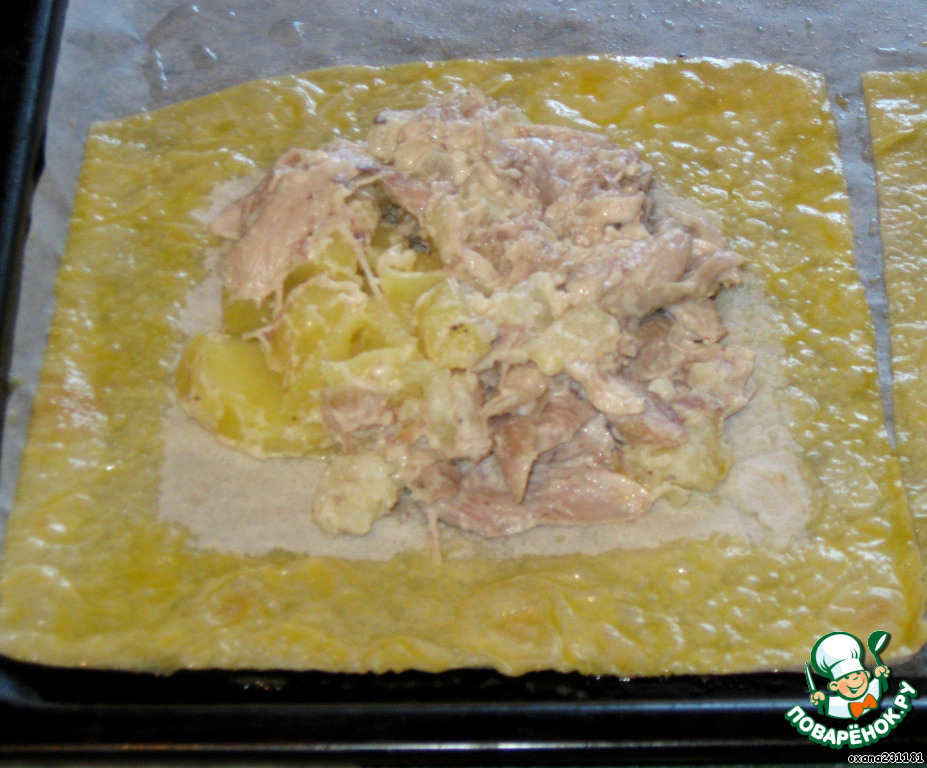 Prepare the filling: chicken thighs, boil, separate the meat from the bones, boil the potatoes, cut into cubes and add to the meat, crush the clove of garlic, add mayonnaise, mix everything, you can salt to taste. Pita bread cut into squares, in the centre put the filling and brush the edges with beaten egg to stick.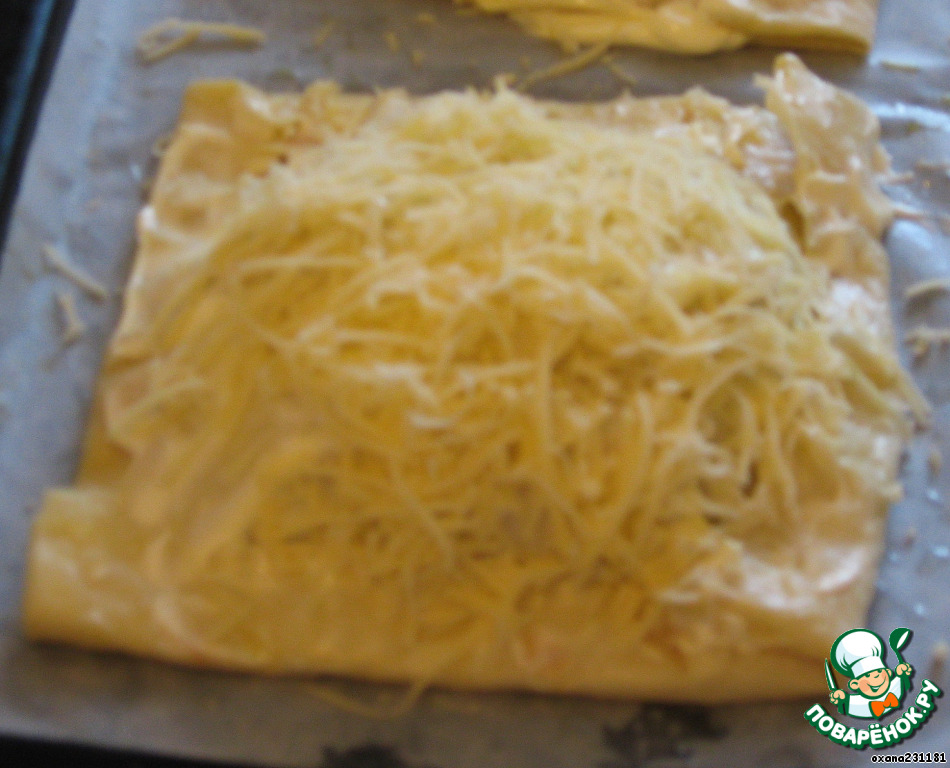 Put on top of the second box and carefully glue the edges, you can edge again to grease and wrap. Top the pita grease with mayonnaise and sprinkle with cheese.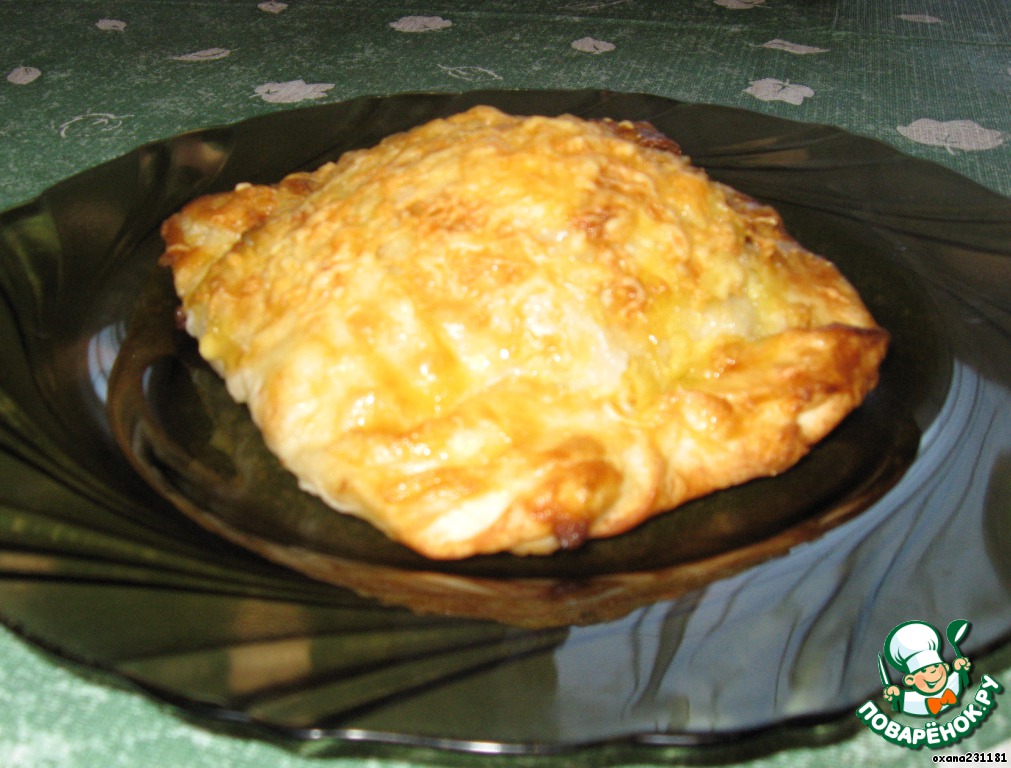 Put in preheated oven to 180-200 degrees. When the pita is browned, remove. Bon appetit.