Description
You know, the site has a lot of recipes, but maybe someone will be interesting and my version. For a very long time asked a friend of his to bake, it so happened that our friend had birthday. Finally the hour has struck. Because much of that "pompous" look at the cake. As for the source again my old notebook.
Ingredients
580 g

700 g

1 cup

1 Tbsp

1 piece

1 cup

2 cup

0.5 tsp

2 Tbsp
Cooking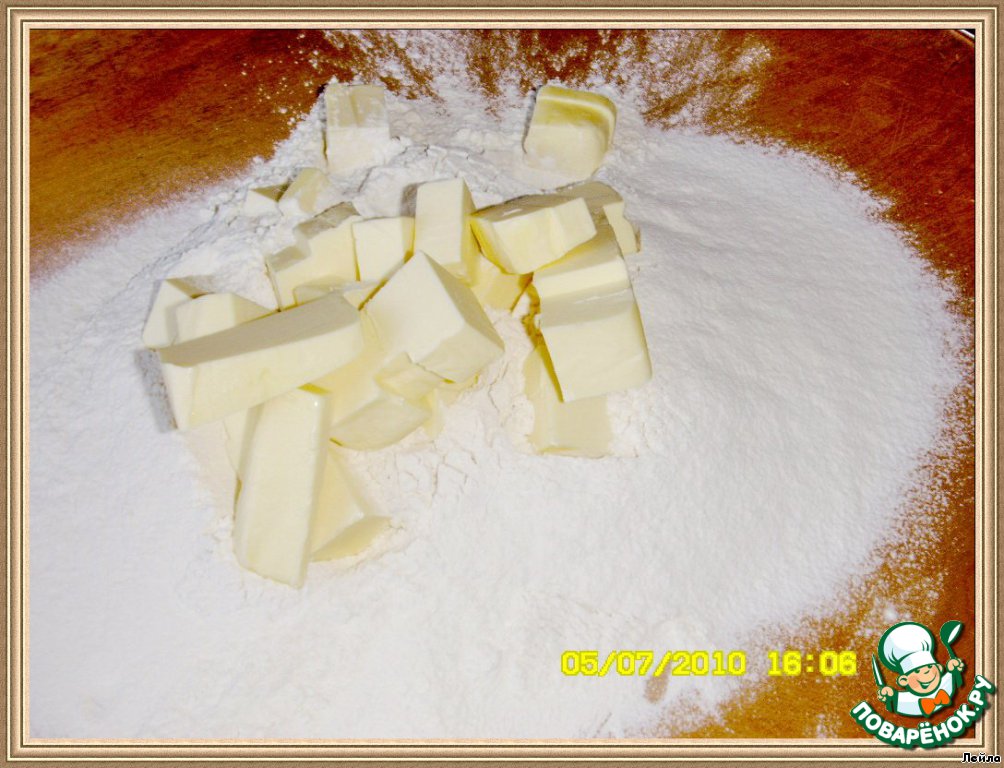 [b]the Dough is chopped.[/b] Sift the flour, add the cold butter,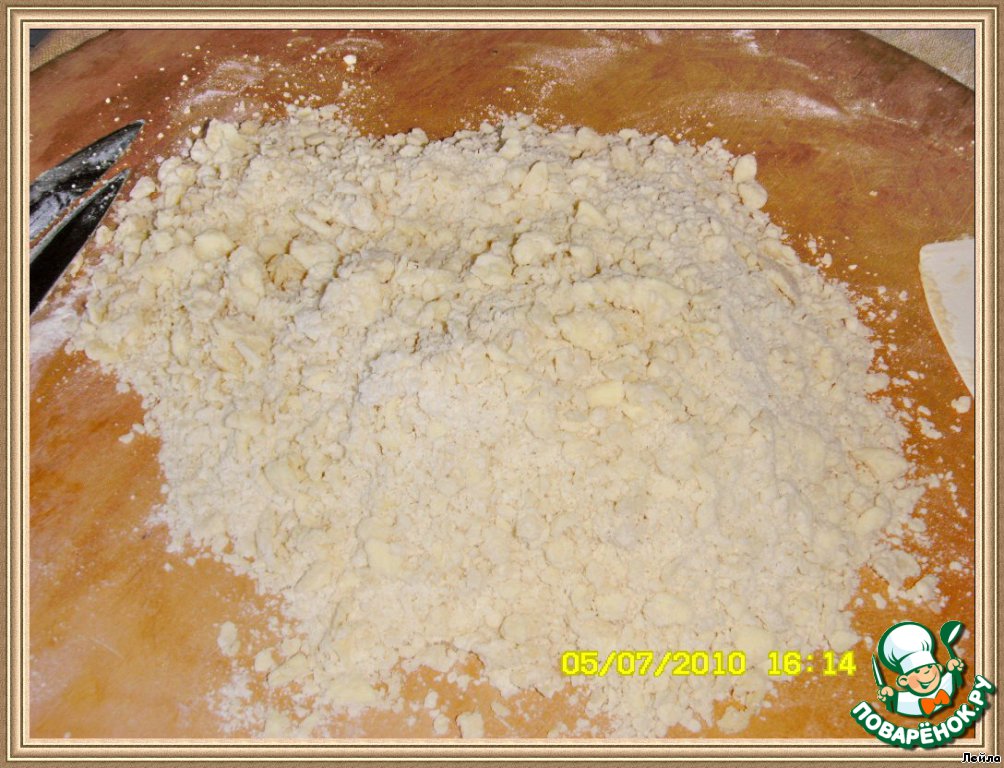 Chopped. To shift into a deep bowl.
In a glass of cold water stir vodka and 1 KOF. L. essences (can vinegar), fast hands, knead the dough.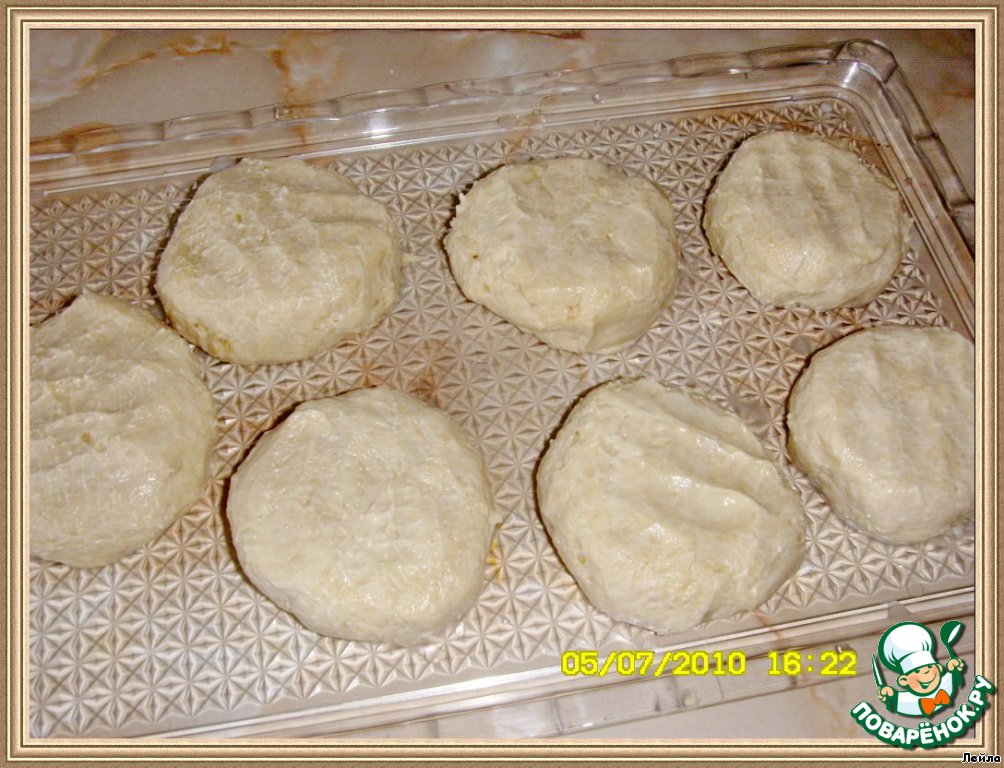 Hands wetted with water, make balls (balls) - I have 7 pieces. Put in the fridge for 1-1.5 hours.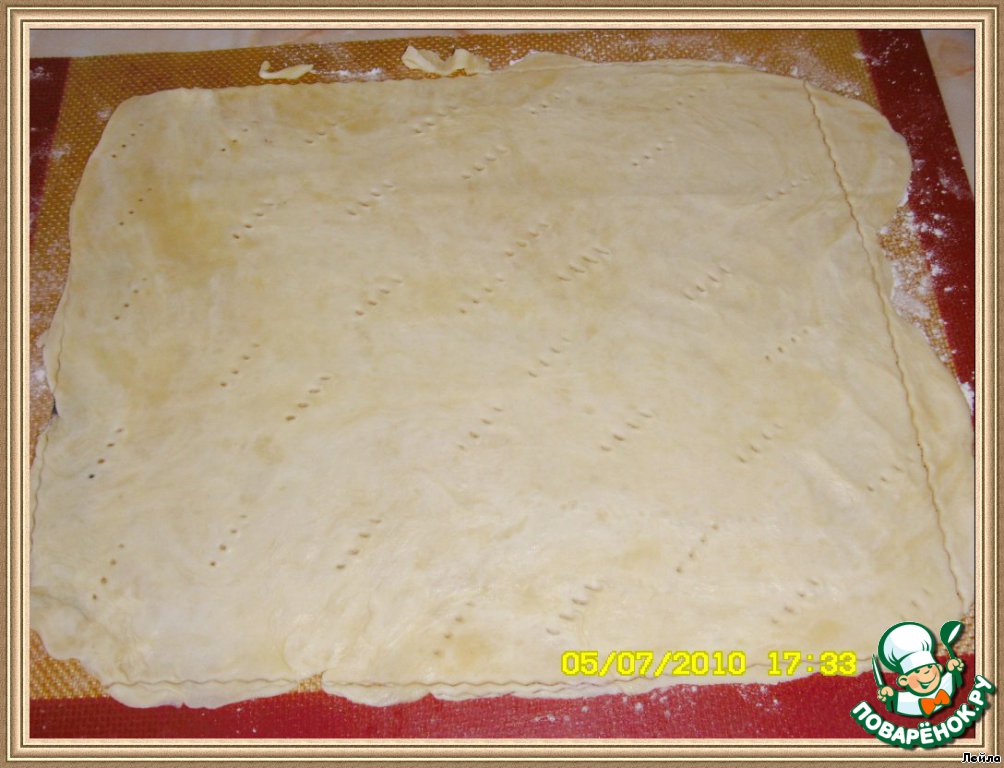 After one pull, roll (Pompiliu flour) to the desired shape. Prick with a fork. The edges from cut (go to sprinkles), trimmed and, thereby, facilitate to itself work.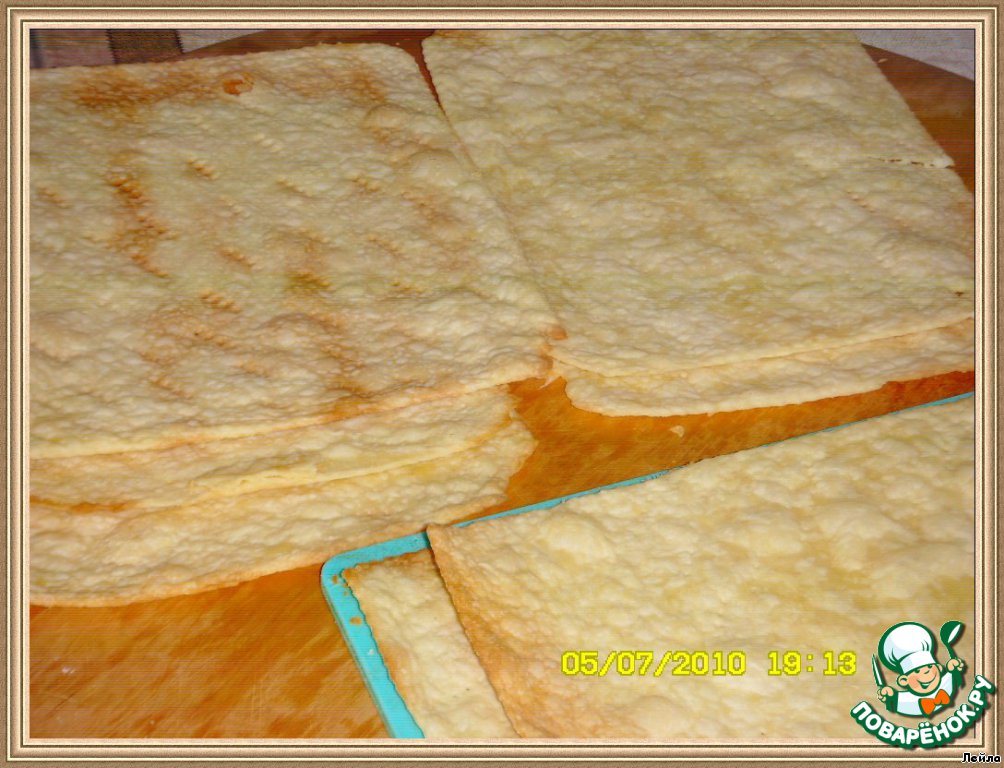 Bake at 180*C for 10-12 min Again, count on your oven. While one cake is baked, roll out the second. Bake on a silicone Mat, if not, unroll on parchment paper.
Chips from moving away from the cakes. Collect, after using a rolling pin, just roll on the paper.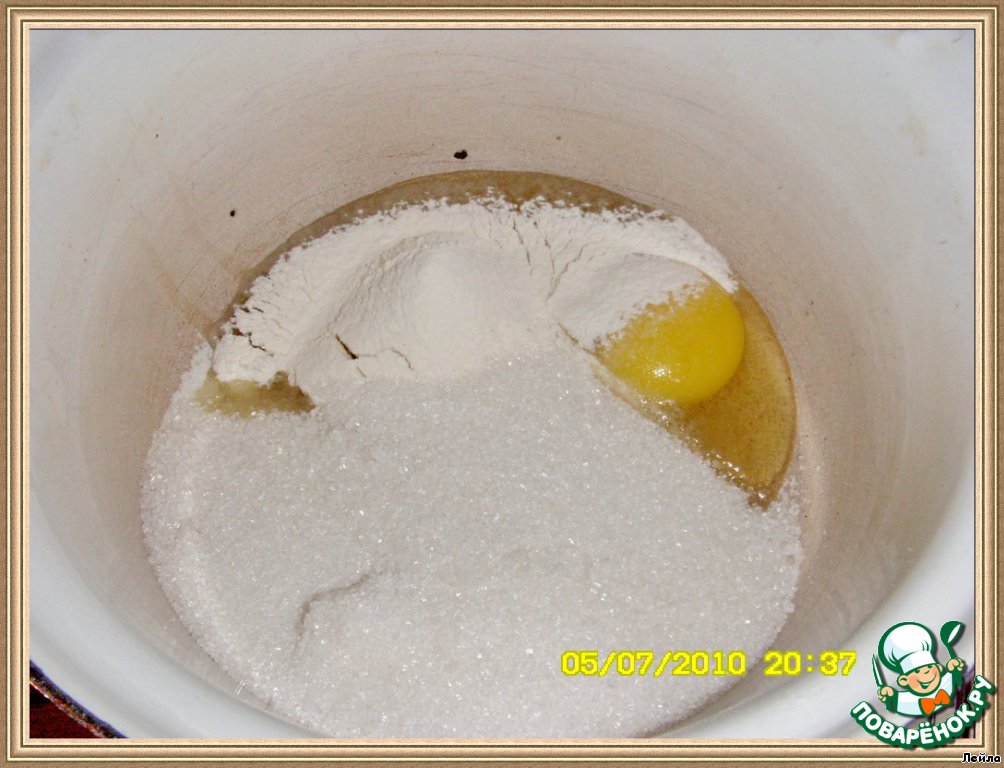 [b]Cream custard.[/b] In a saucepan put the sugar, egg and flour stir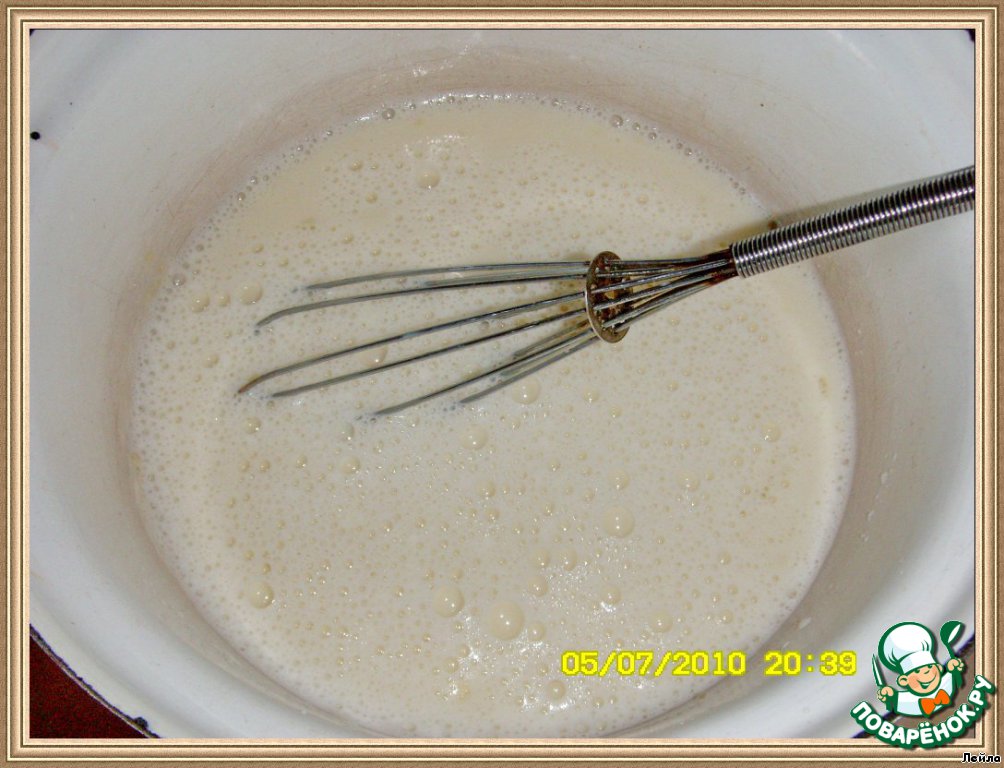 Add the milk, cook on low heat, stirring constantly,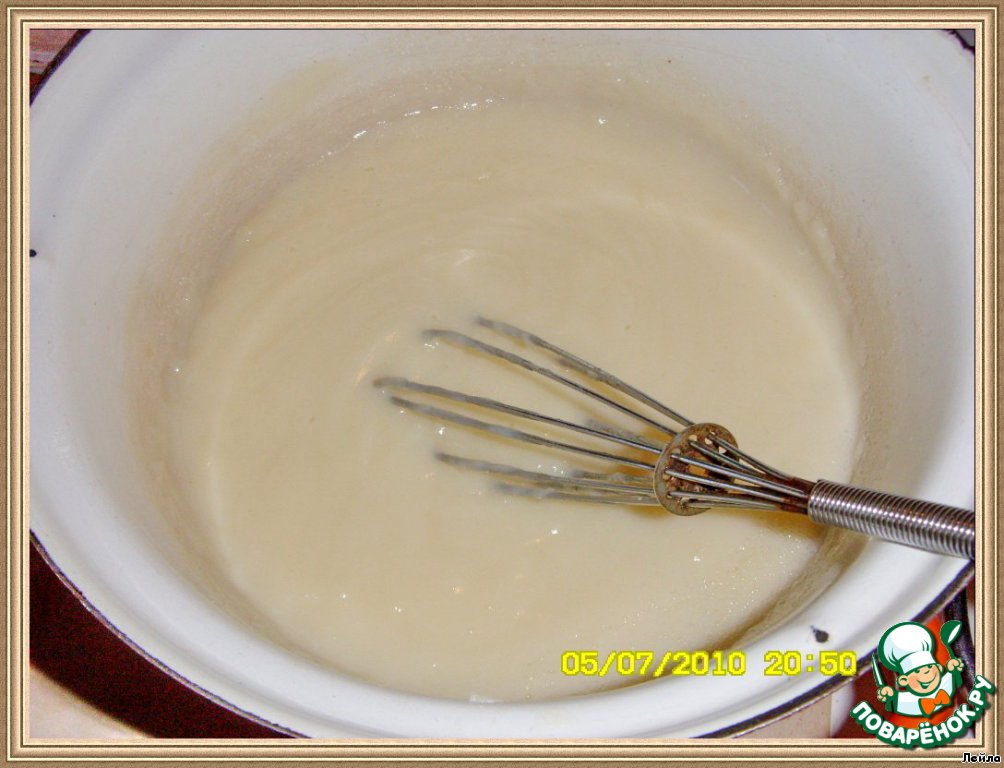 ... until thick. Cover with film and let cool.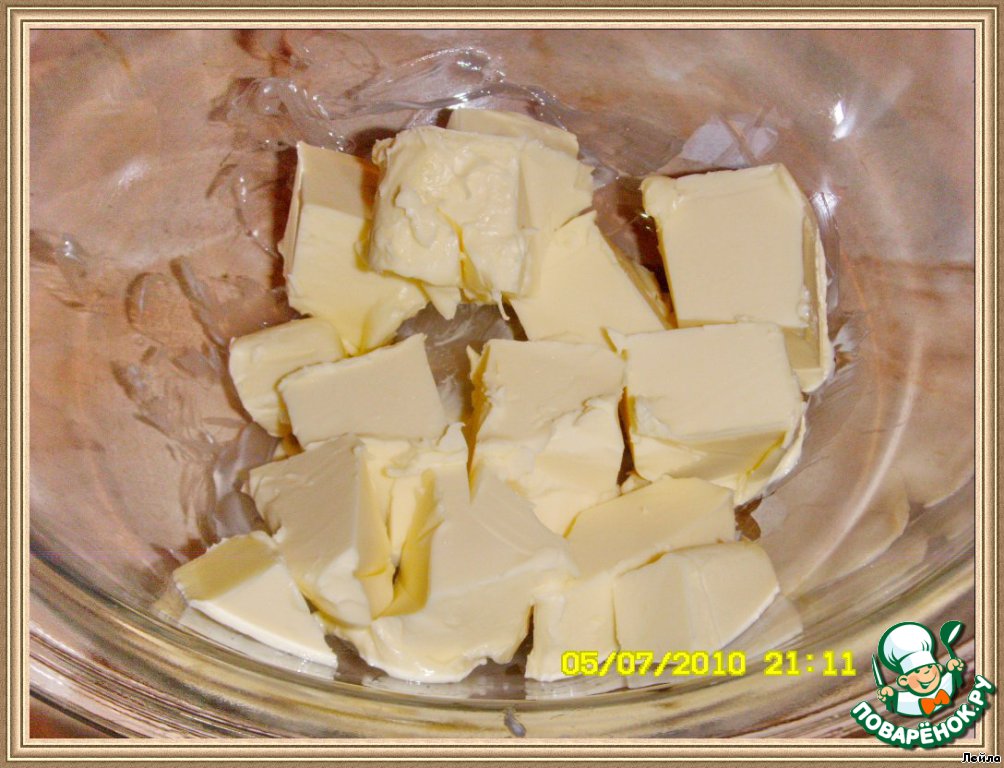 Butter cold but soft, beat with a mixer until fluffy, add vanilla, forgot to add the cognac (it is possible and without it)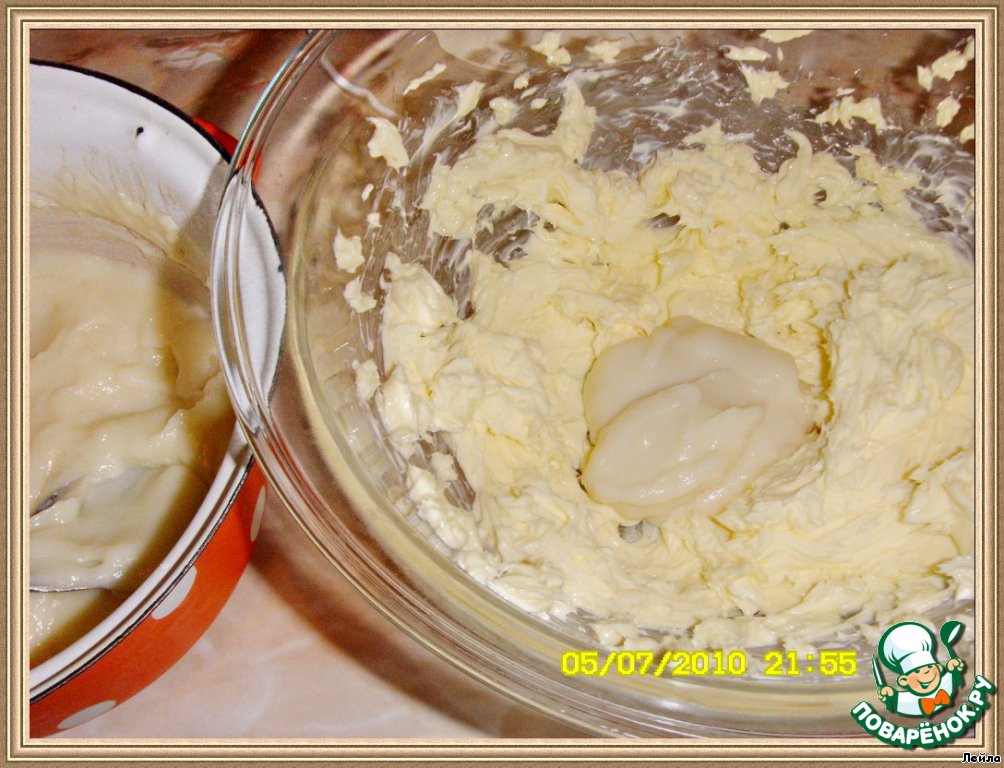 Gradually add custard a lot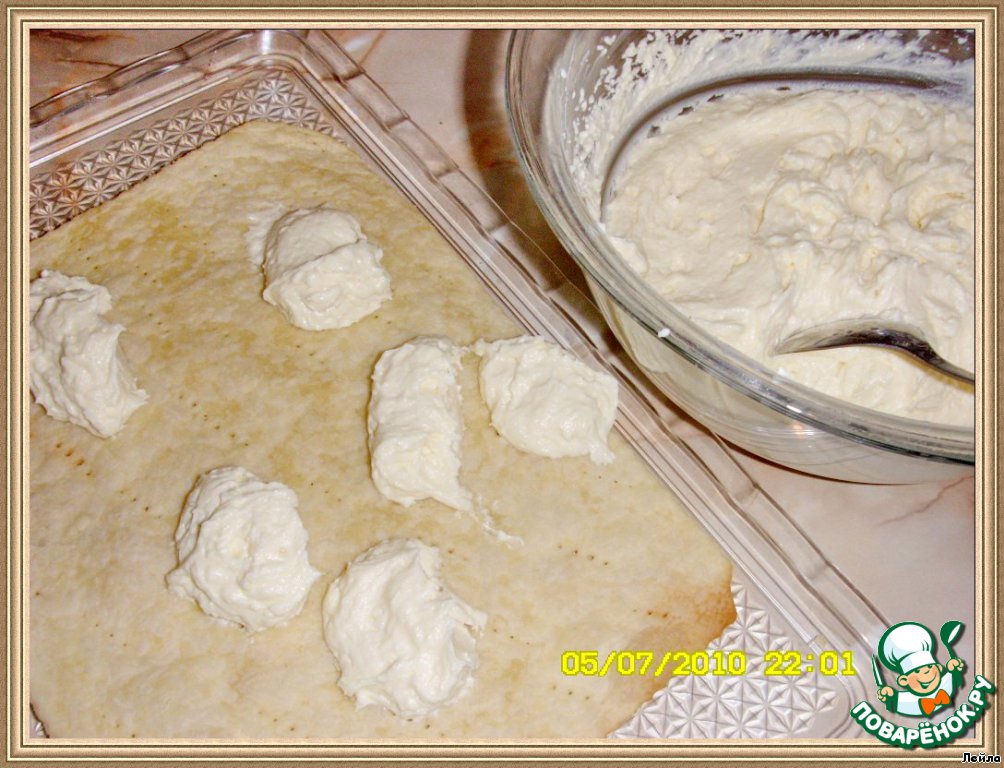 [b]Assembly.[/b] nothing to Describe: cake, cream, cake, etc. If You like crunchy cake, then coat the cakes before serving for 1 hour.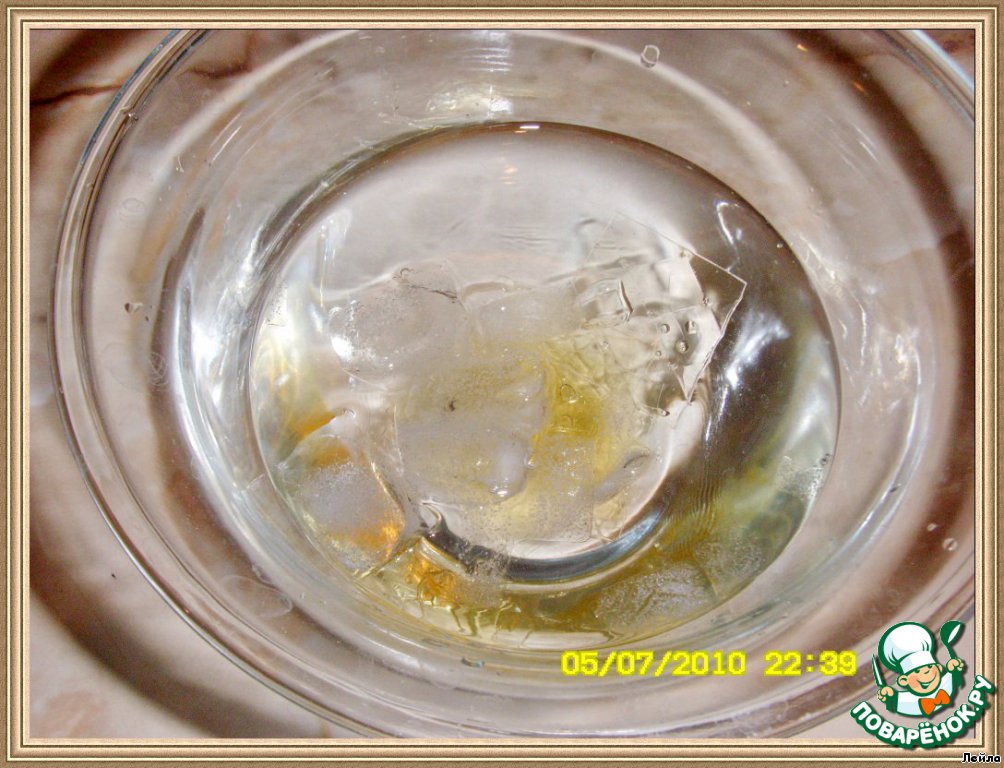 The top decorated with whipped cream. In order to keep the form, gelatin-plate soak in cold water before swelling.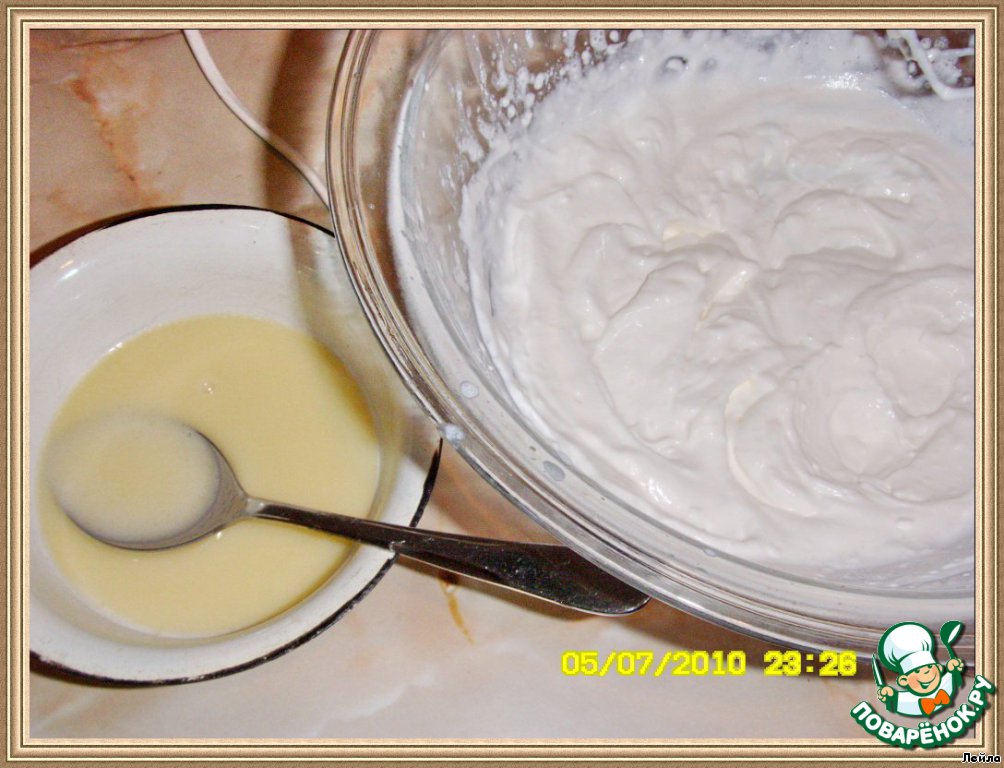 A few tablespoons of cream to heat and dissolve gelatin in them. A glass of cold cream (high fat) to whisk, gradually adding gelatin mass. Decorate the cake, sides and top sprinkle crumbs.
[img]http://s43.radi kal.ru/i100/1007/2b/ c7c8a7838c4e.jpg[/im g] [img]http://s51.radi kal.ru/i132/1007/fe/ 152024c18a30.jpg[/im g] Well the hero of the occasion, Ilgar. :-) [img]http://s004.rad ikal.ru/i208/1007/81 /2db66e32a139.jpg[/i mg]