Description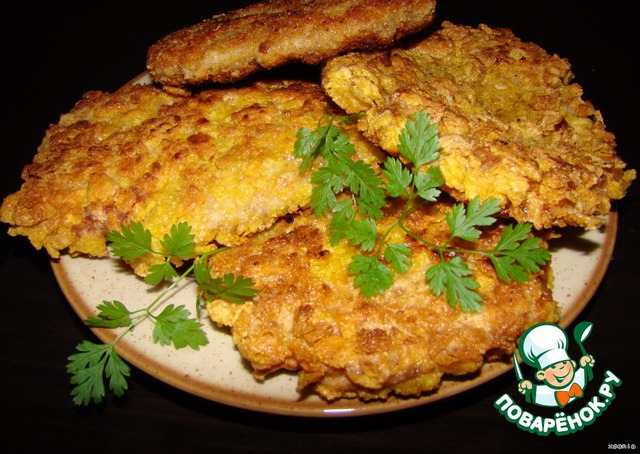 I think everyone will like this version of meatballs. Do not be tortured meat tenderizer, especially if it is very hard. It can be easier and your guests will never understand that eat the whole piece of tender, juicy meat, and chop their meat. Breaded, beloved, I made it with unsweetened cornflakes.
Ingredients
500 g

3 piece

1 Tbsp

1 slice

250 g
Cooking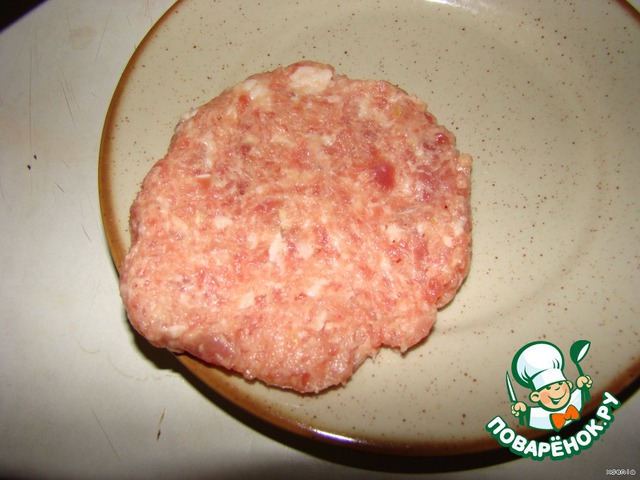 In the Stuffing beat in the egg (1 piece) mayonnaise soaked in milk bread + salt + pepper + finely chopped garlic. Moisten hands with water. Shape the cutlets. Flat (Approximately 6-7 mm thick )Well.. you can push the meat a little to fight off the flat side of a knife blade.. we Can hand well take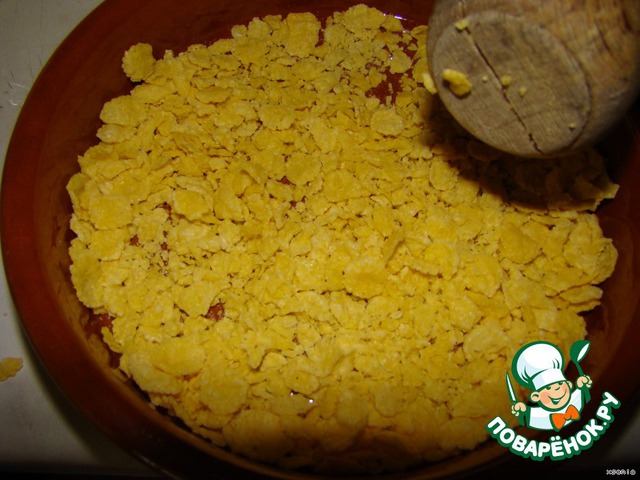 Cereal corn mash into crumbs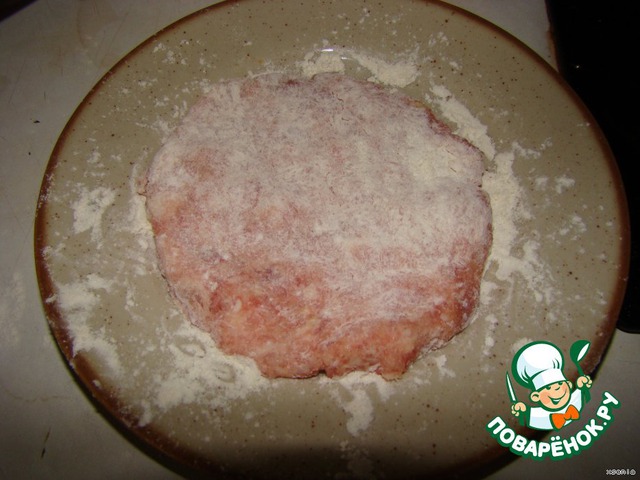 Our roll the cutlet first in the flour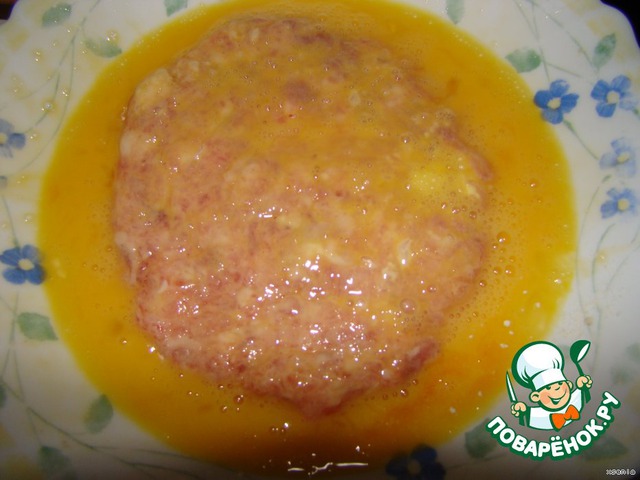 Then in the egg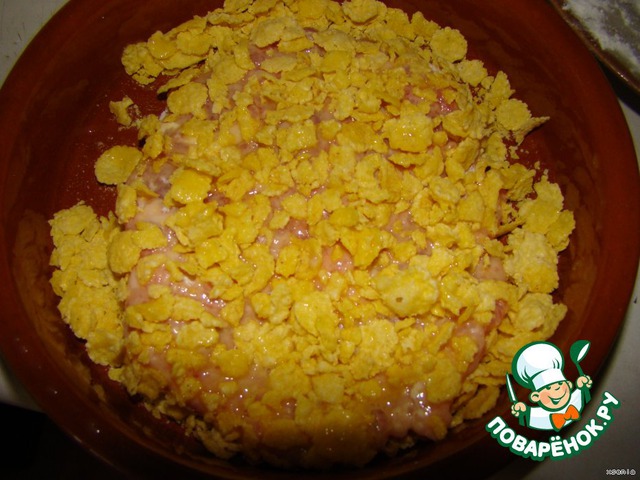 Then, in the cereal or breadcrumbs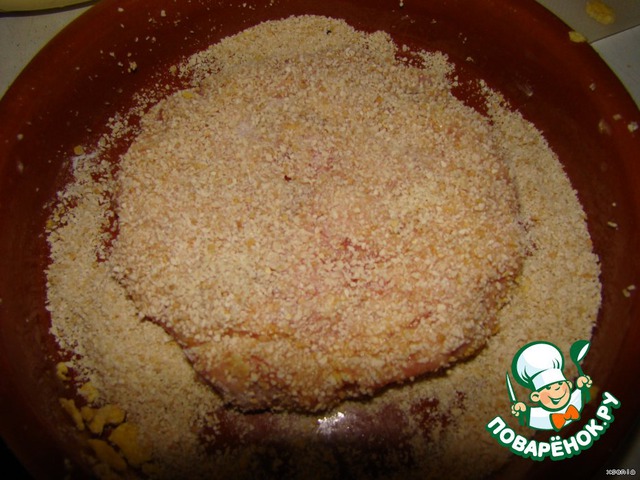 ...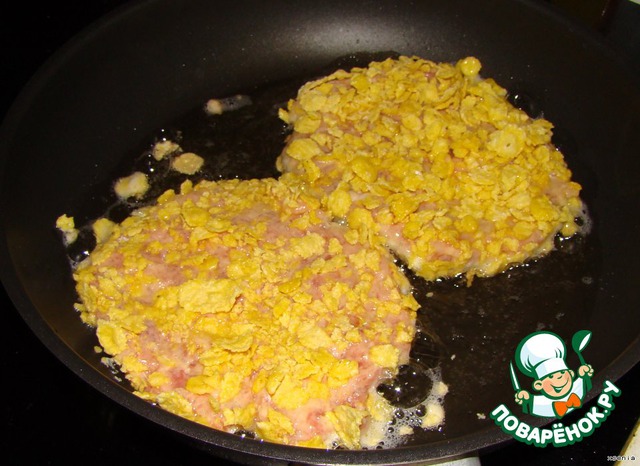 Fry in pre-heated vegetable oil for about 3-4 minutes on each side (Until Golden brown)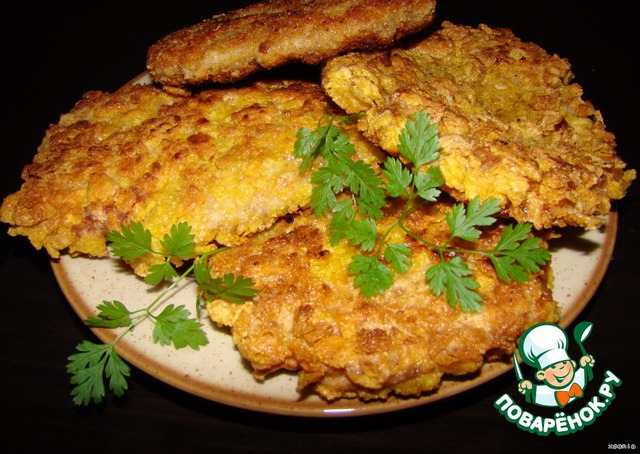 Bon Appetit!!