Description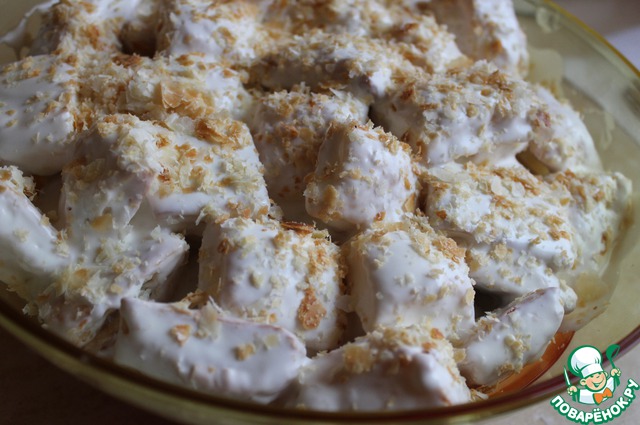 This dessert I tasted at her relatives on the anniversary, was well liked. The name is not asked, therefore, called simply the desert. Maybe someone knows the name of this cake. But very tasty and quick.
Cooking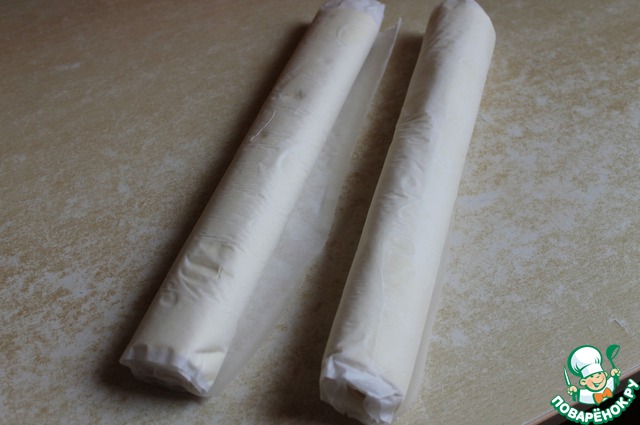 I take this cake 2 packages of such dough, not yeast. 1 pack - 275гр.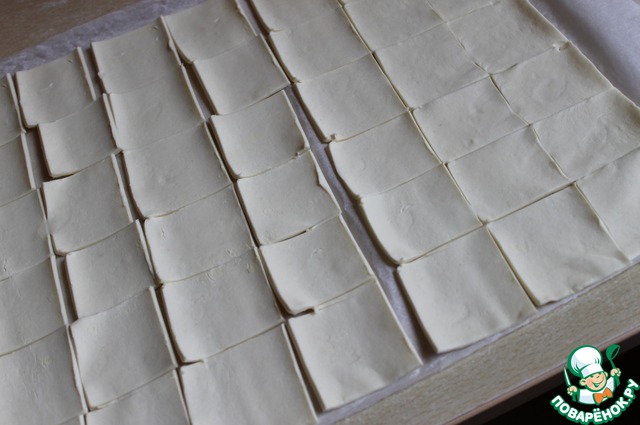 Disclose our dough, roll out, cut into cubes directly on the paper. About 4cm on 4cm.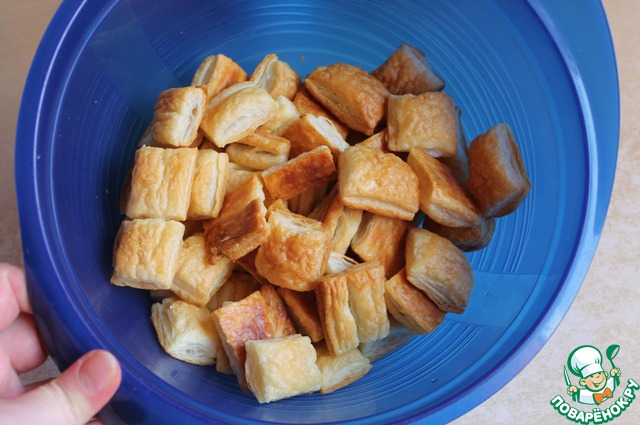 Bake them directly on the paper, in 200 gr. about 20 minutes until Golden brown. We need 2 sheets of such cubes. In the photo only one sheet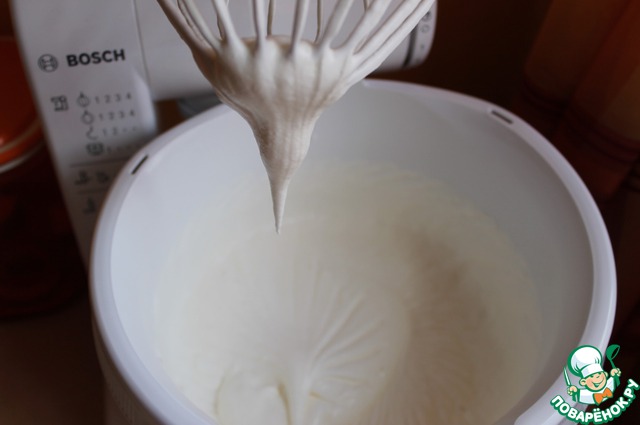 Allow to cool our cubes and make a cream. Whisk the cream until peaks, add condensed milk, all stir well. Condensed milk is necessary to take good, not the liquid, I take out milk.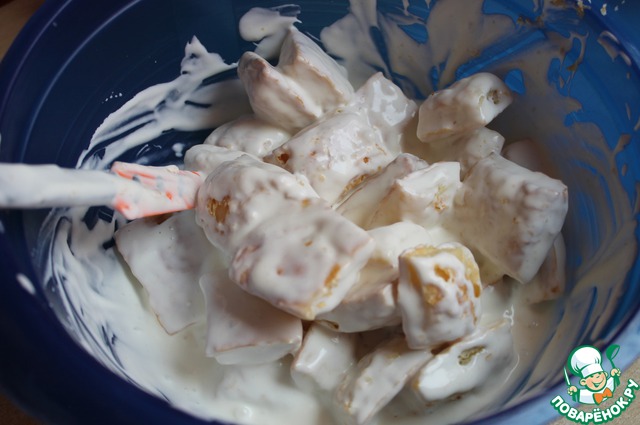 Now we need these cubes dip in cream and put in a dish, but I do so: half of the cubes put in a Cup and pour half of the cream, gently stir and put in our dish, it must be deep. The second part, dice is doing exactly the same. And spread on the first dice.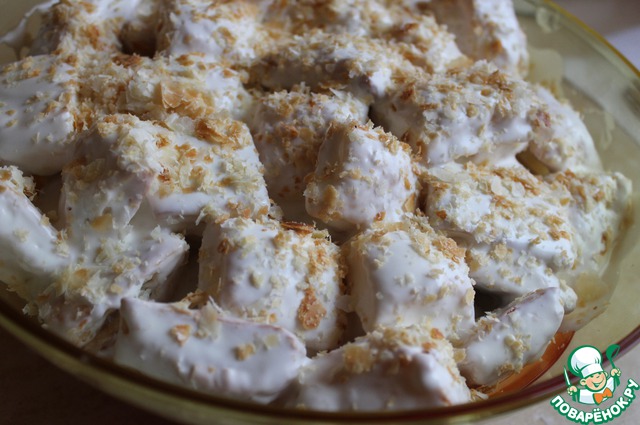 On top of the cubes, pour the cream, remaining. I have 2 dice left and crumbled on top. The dish should take is not flat, because the cream will flow down. Can be consumed after 2 hours. You can allow to stand. The next day, he will be quite soft and delicious. Blend it with a spoon. Nice capitia.