Description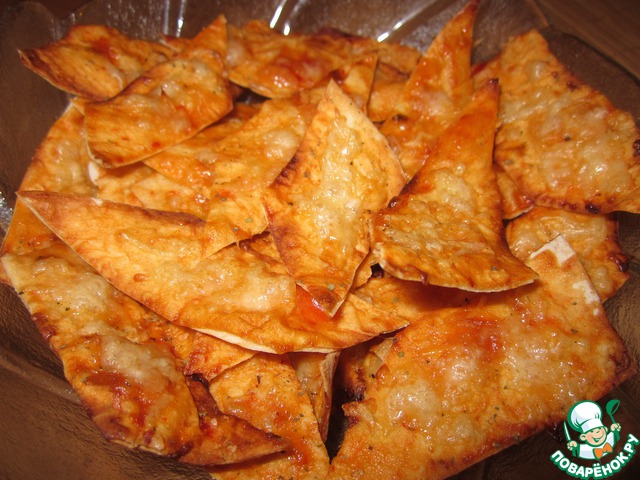 Original flavored chips from Armenian lavash, very quickly prepared. You can cook both in the oven and outdoors on the grill-the grill. The perfect snack and treat for those who just love to eat))) In the recipes presented at the Cook, almost everywhere is used or vegetable oil, or sour cream, my version is lower in calories, as well as in the composition of the sauce include vegetables, and even pineapple - even useful!
Ingredients
0.5 piece

2 Tbsp

50 g

0.333 Tbsp
Cooking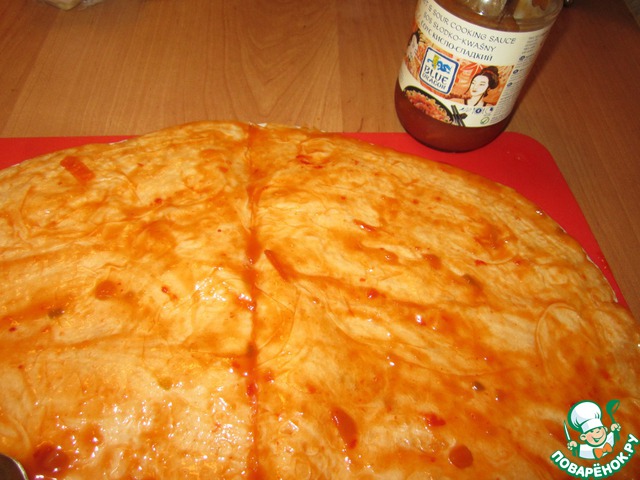 Put some small amount of sweet-sour sauce from TM "Blue Dragon" Armenian lavash (I did from half of a pita).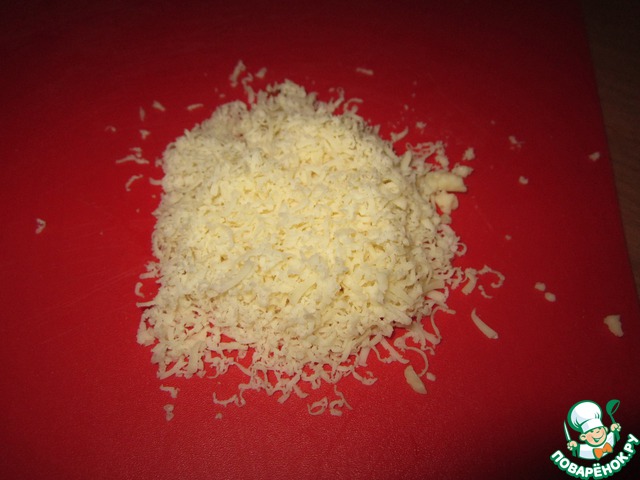 ... and while the pita bread soaked, grate cheese on a small grater.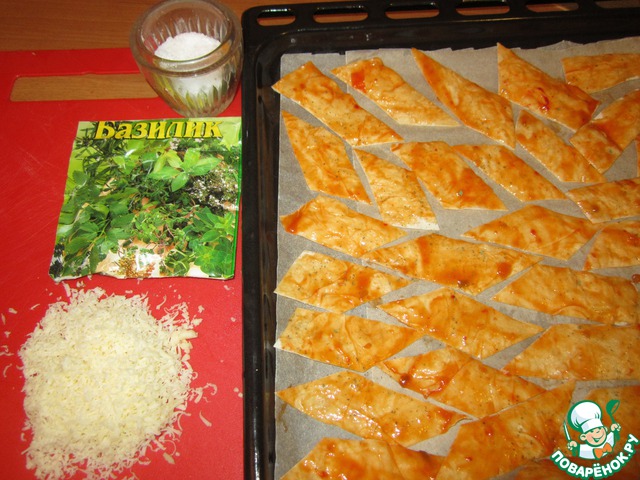 Then cut lavash into small pieces with kitchen scissors and place on a baking tray lined with baking paper.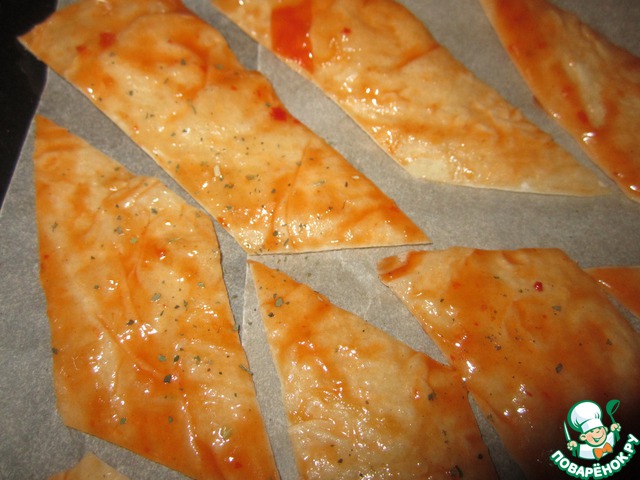 Sprinkle on top of lavash for the dried Basil.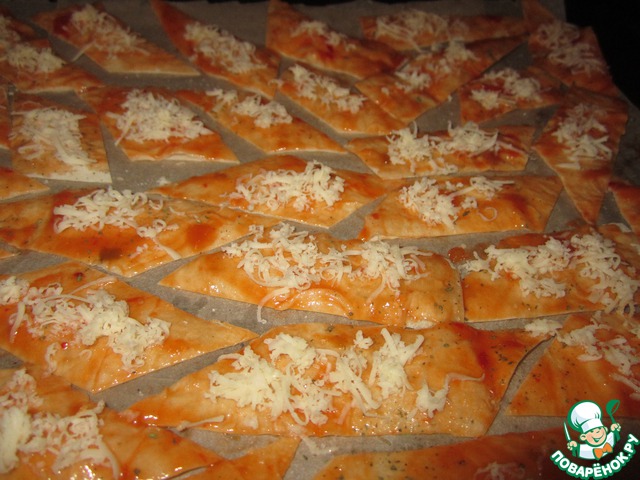 Then, on each piece of carefully spread a small amount of grated cheese. Put in a preheated 180*C oven for 7-10 min (not longer!) or bake on a small lattice-grilled on the coals. Cooked very quickly!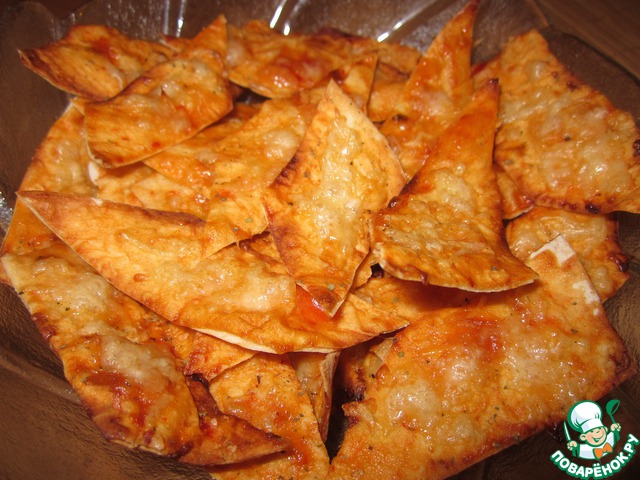 Ready chips spread on a plate.