Description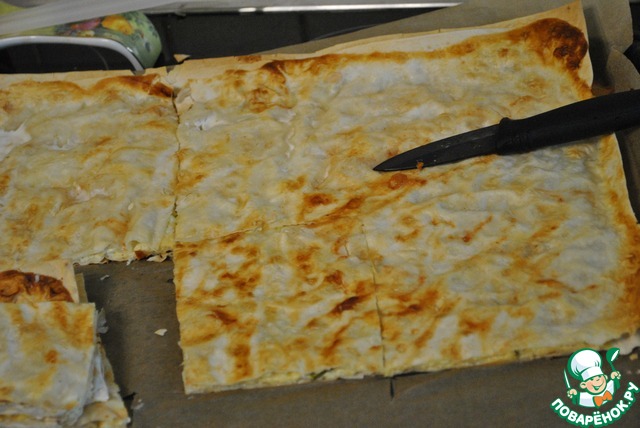 For fans of khachapuri, a cheese bread, cakes and other joys - a simple recipe from ready-made pita bread to any table. To soups or as a snack, as a simple snack, this simple dish will be appreciated by everyone. Long stored, stale, delicious both hot and when cooled down, and even lie down when the night. In any case, you can reheat in the microwave. Cooks very quickly and from improvised products!
Ingredients
2 piece

250 g

1 coup

1 cup

3 tooth
Cooking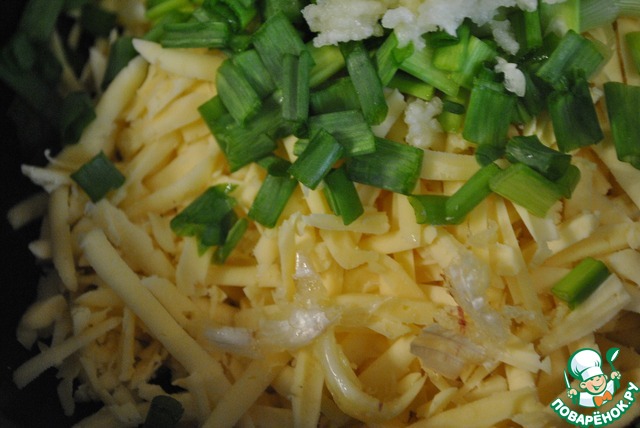 RUB on a coarse grater cheese, there crumble green onions, other greens, razdelyaet garlic, pour in the yogurt, leaving a portion in the glass, we'll need that, and the egg. Stir, add salt. This is the filling for pita bread.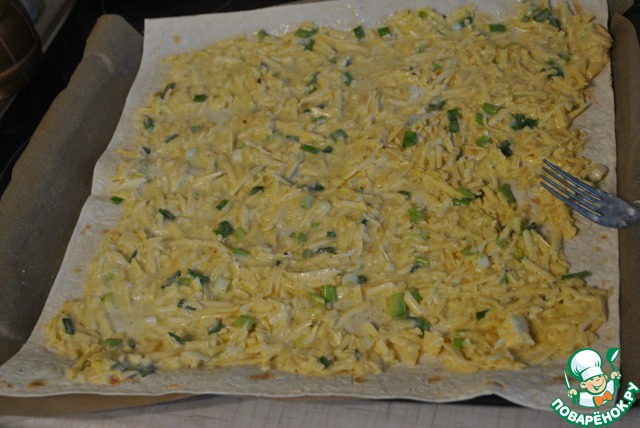 Oil-lubricated parchment paper for baking, put it on pita bread, 1 sheet. On it put the filling, dispensed with a spoon. The corners of pita smeared with yogurt.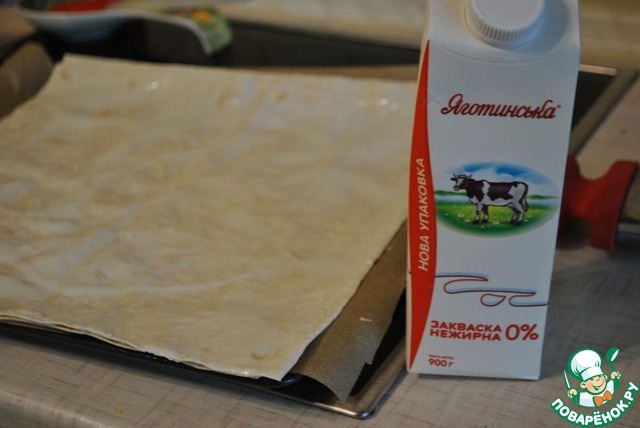 Cover all of this joy the second sheet of lavash, and top with a smear of his remaining yogurt, generously. Sprinkle the top of some flavorful salad, or just black pepper for fans.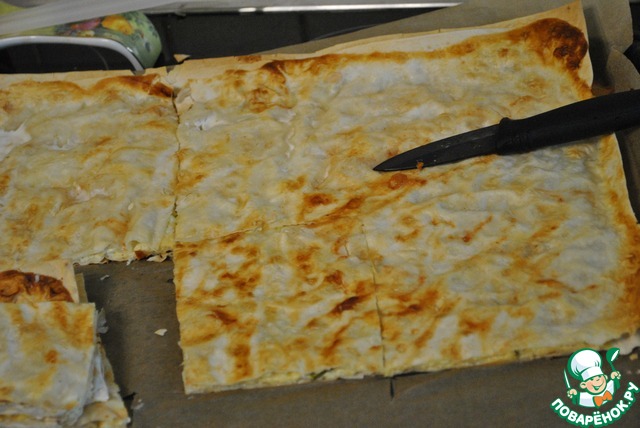 Now in the oven. Temperature - 180 degrees. Bake for 10-15 minutes until a beautiful Golden brown. I don't even have time to remove it entirely - to have carried off the pieces! Bon appetit!