Description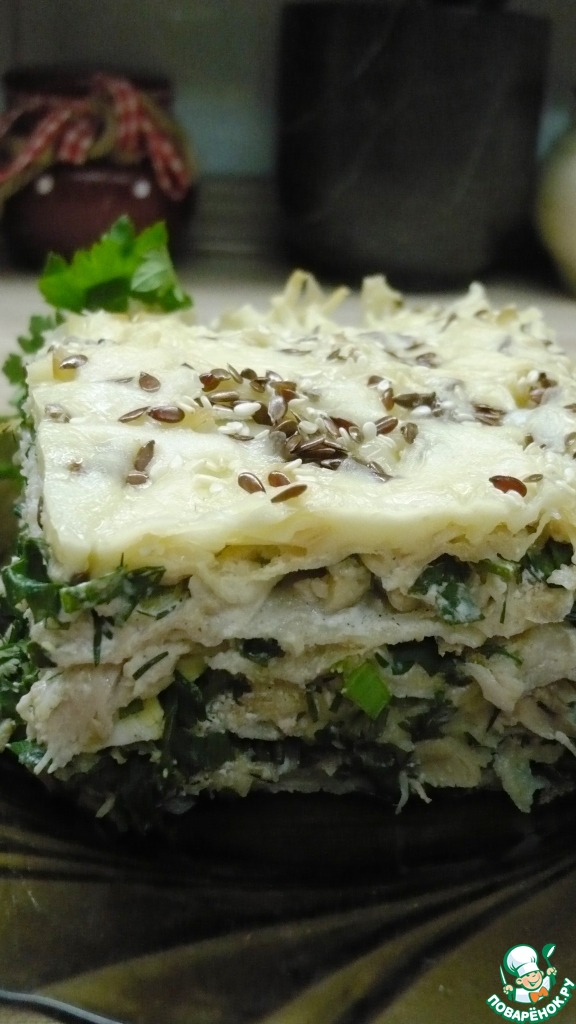 At the wedding the bride in Armenia are traditionally placed on the shoulder... pita. This custom for several centuries, and even millennia. According to one legend, the God of all gods Aramazd put white lavash on the shoulder of the goddess of love Astghik during her marriage with the God of war Vahagn. Bride accidentally dropped the bread, and the wedding was cancelled because it was believed that the girl who dropped to the ground bread can be considered a good wife and mother. The legend and the recipe taken from the magazine "Million Menu. Armenian cuisine".
Ingredients
10 piece

1500 g

3 piece

100 g

1 coup

1 coup

1 coup

50 g

200 g

50 g

50 g

0.5 tsp

2 tooth
Cooking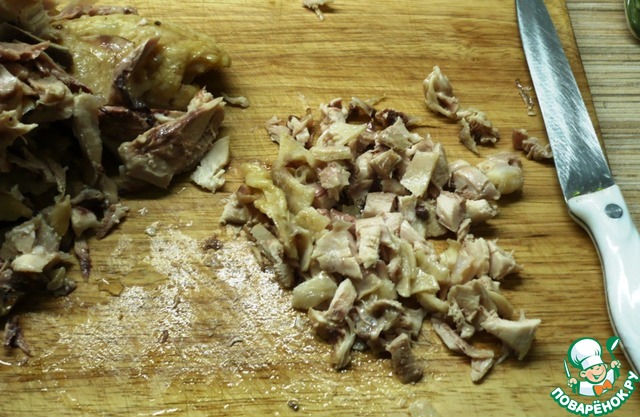 Chicken boil until tender (I had a thigh). Chicken cut into cubes or strips (if you want to grind in a meat grinder). Eggs to boil and clean.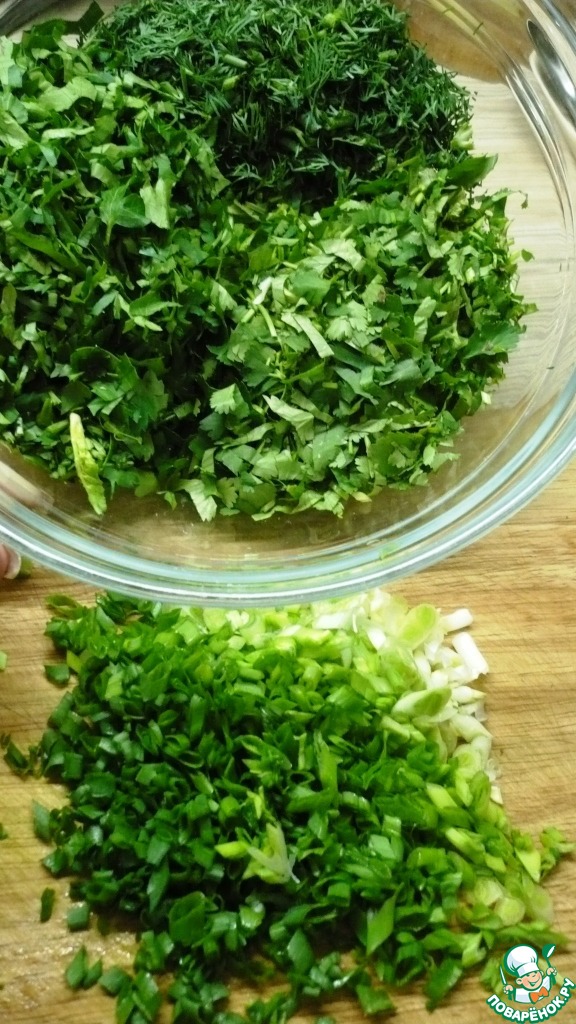 All the greens finely chop and add to the bowl.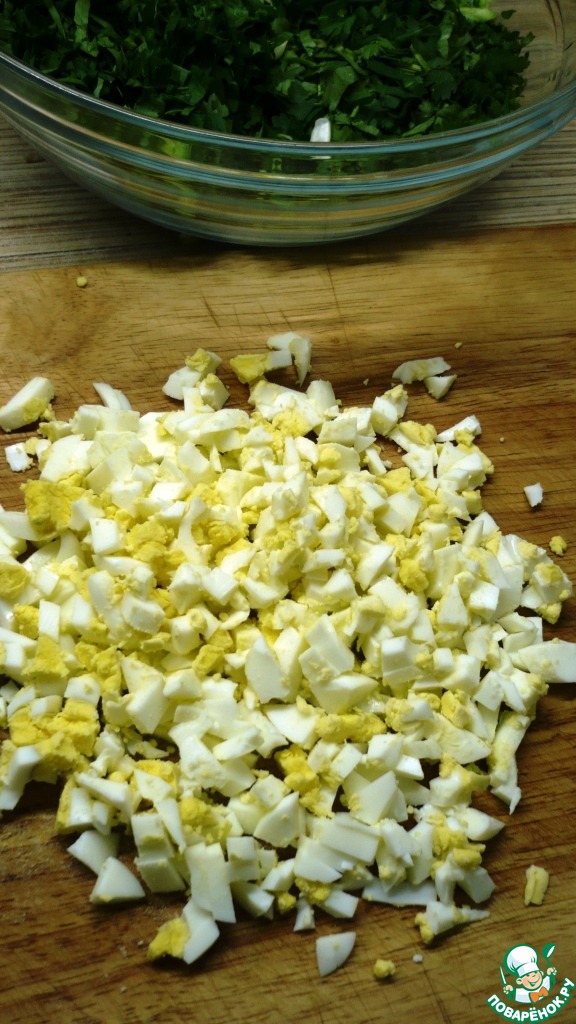 Eggs cut into cubes, add to the greens.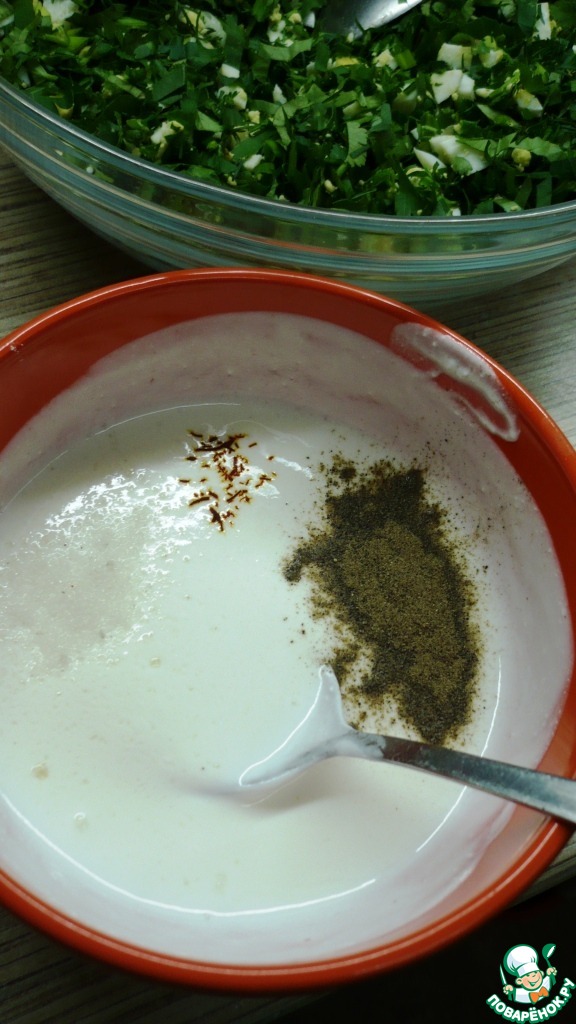 For the sauce mix yogurt and sour cream, add garlic, passed through a press, salt, black pepper and saffron. Butter to melt.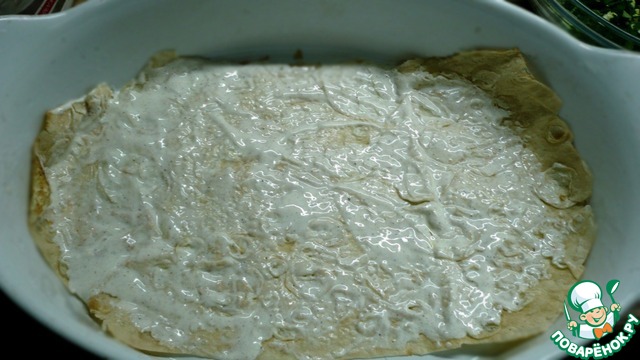 The sheet of lavash put in a greased form, sprinkle with melted butter and sauce. I have the leaves of the pita was large, I divided into 4 parts (one part was 20 x 35 cm, as in the ingredients). It is desirable to use a rectangular shape, I have a form oval, so I had to trim the edges.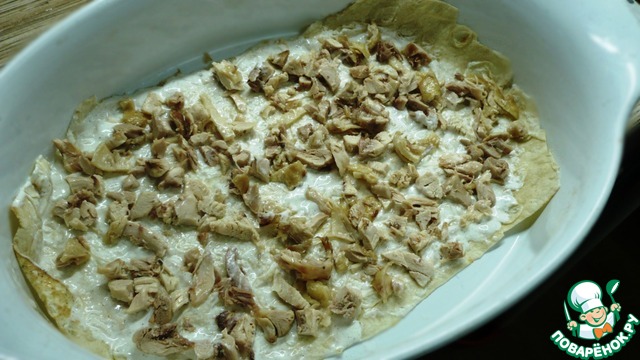 Put on the pita part of the chicken.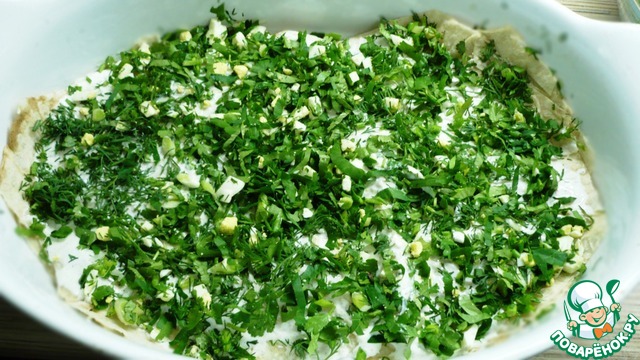 On the chicken the other lavash, grease with butter and sauce, to put some of the greens with egg.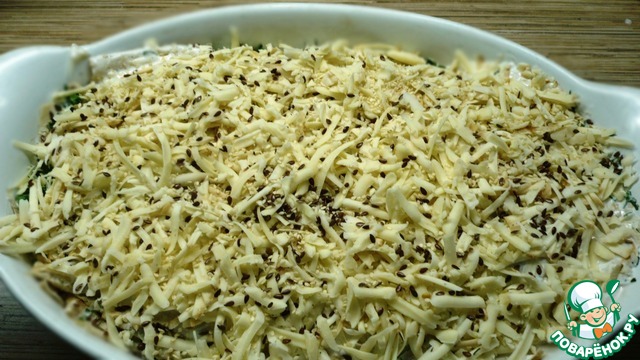 Lay the remaining sheets of lavash, lubricating them with oil and sauce and alternating fillings of greens and chicken. Top the pita grease with the remaining butter and sauce, sprinkle with grated cheese and sesame seeds, flax seed or sunflower seeds.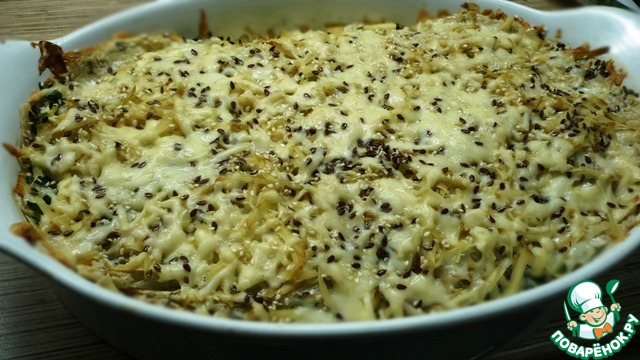 Bake in the oven for 20 minutes at 200C. I sprinkled sesame seeds and flax seeds.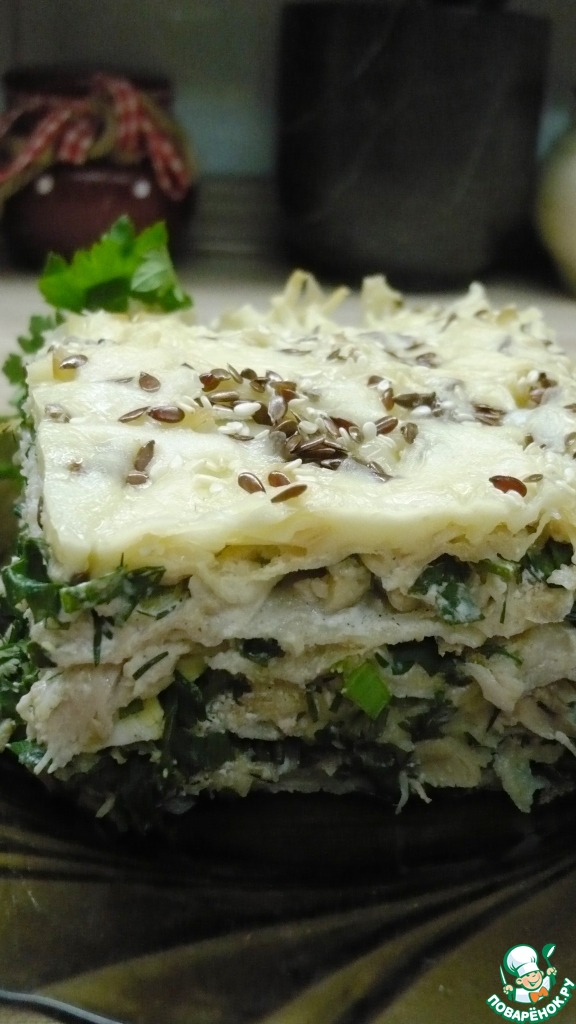 Bon appetit!!!