Description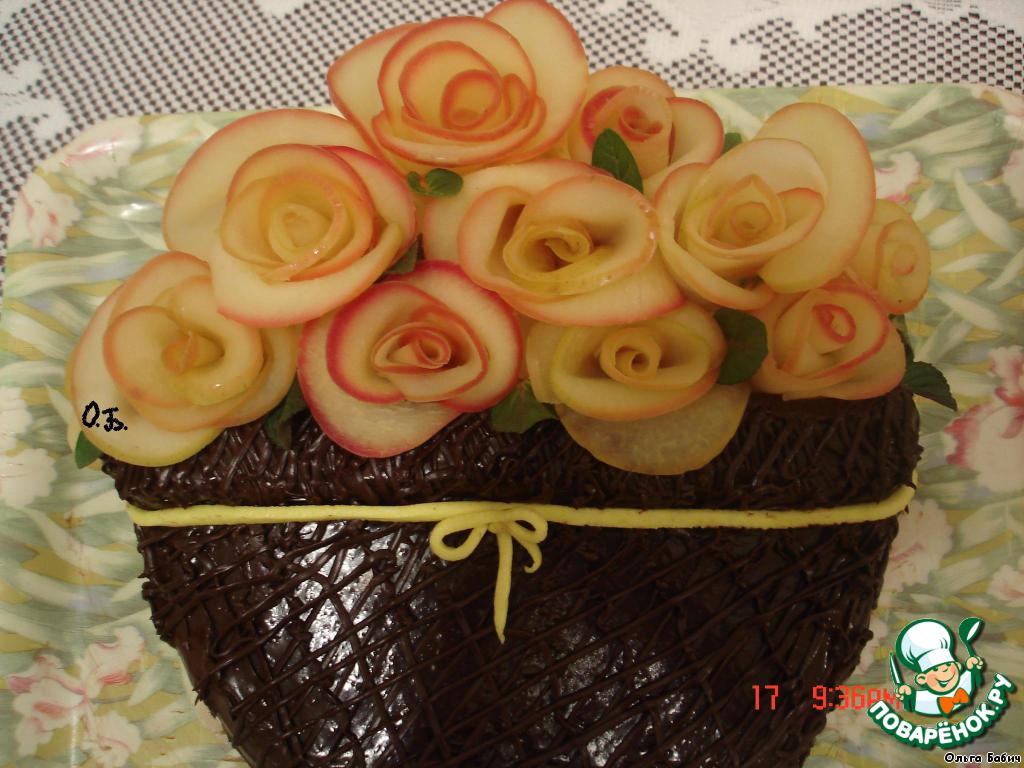 Chocolate cake, with little or no flour, easy to prepare. With sweet cream. The cake just melts in your mouth!
Ingredients
8 piece

300 g

600 g

300 g

4 Tbsp

200 g

500 g

200 g

150 g

6 piece
Cooking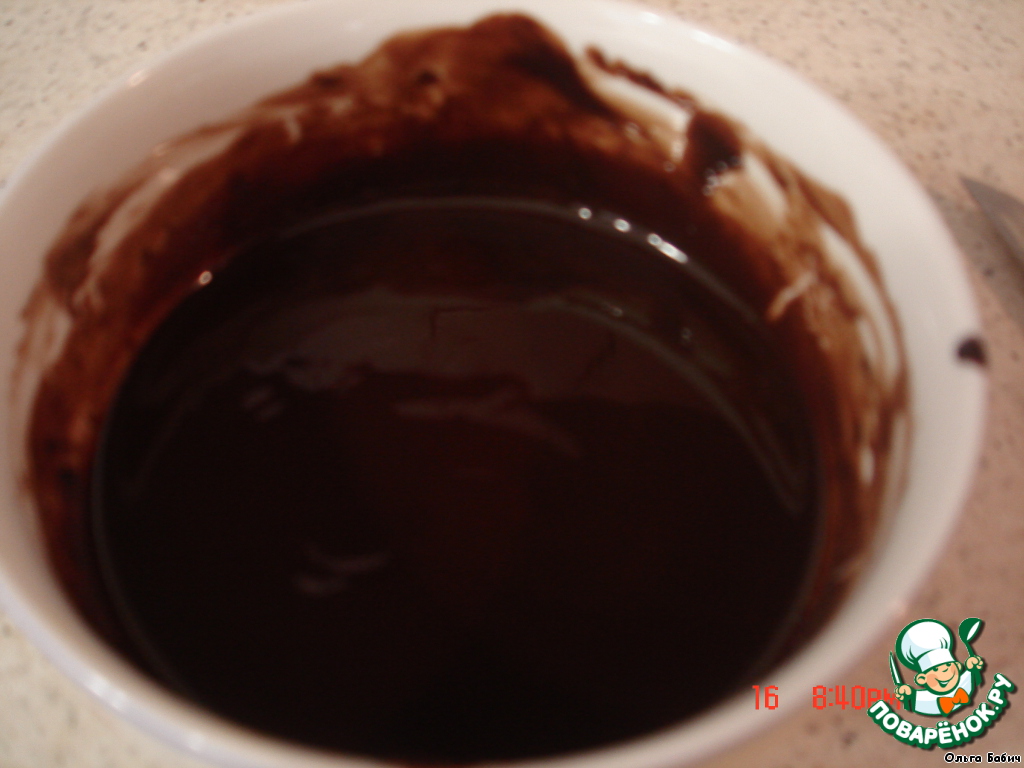 Melt in a water bath chocolate (400g) butter, let cool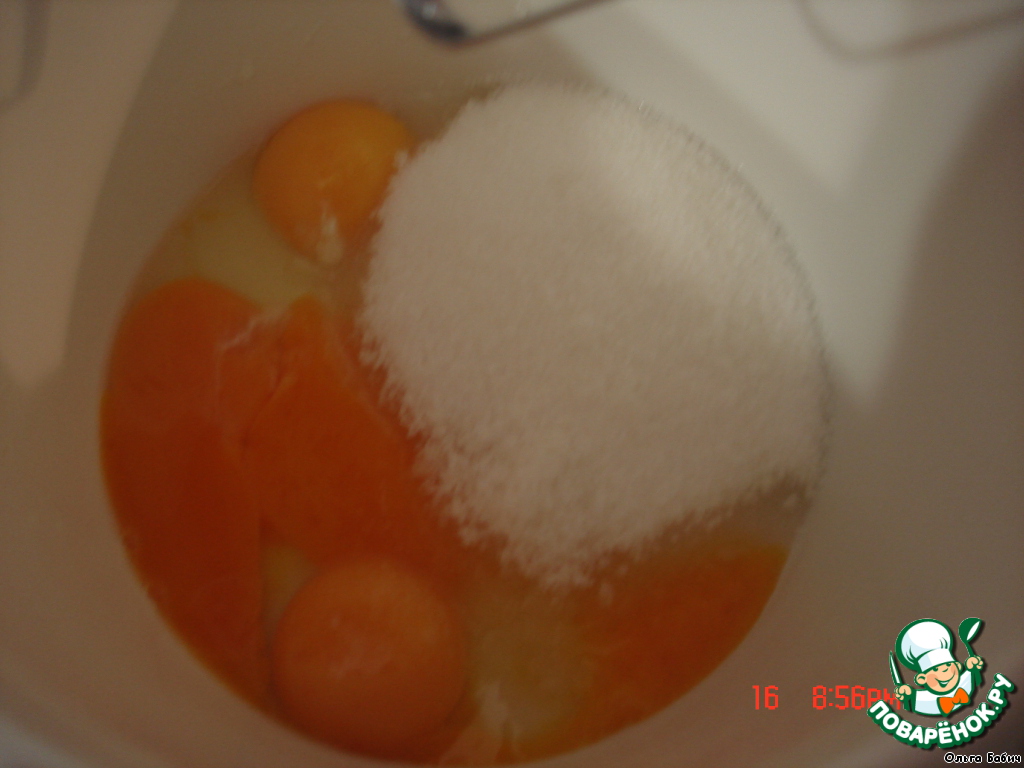 Separate the whites from the yolks. Beat the whites separately! Beat the yolks with sugar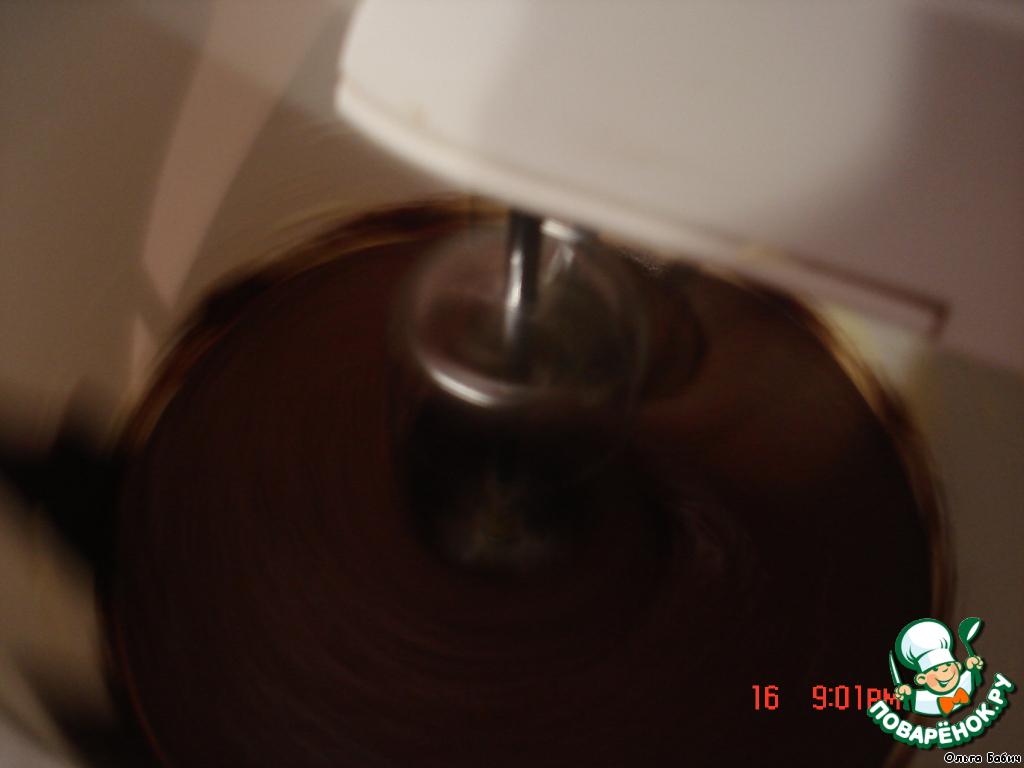 Add the cooled chocolate with the butter, flour, mixed with almond shavings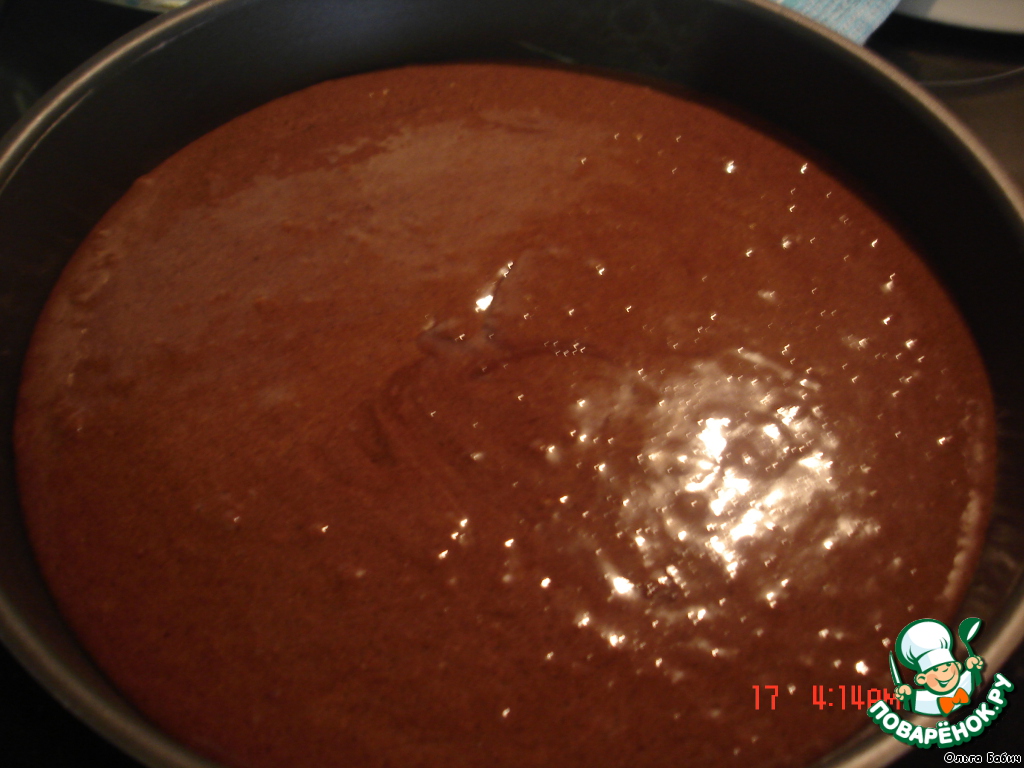 To enter whites and stir with a spoon. Put half of the mass into a form covered with baking paper. Bake at 200 g 20!!! minutes, do not overdo!!! The cake must be like a bit while it's hot! Doing the same with the 2nd half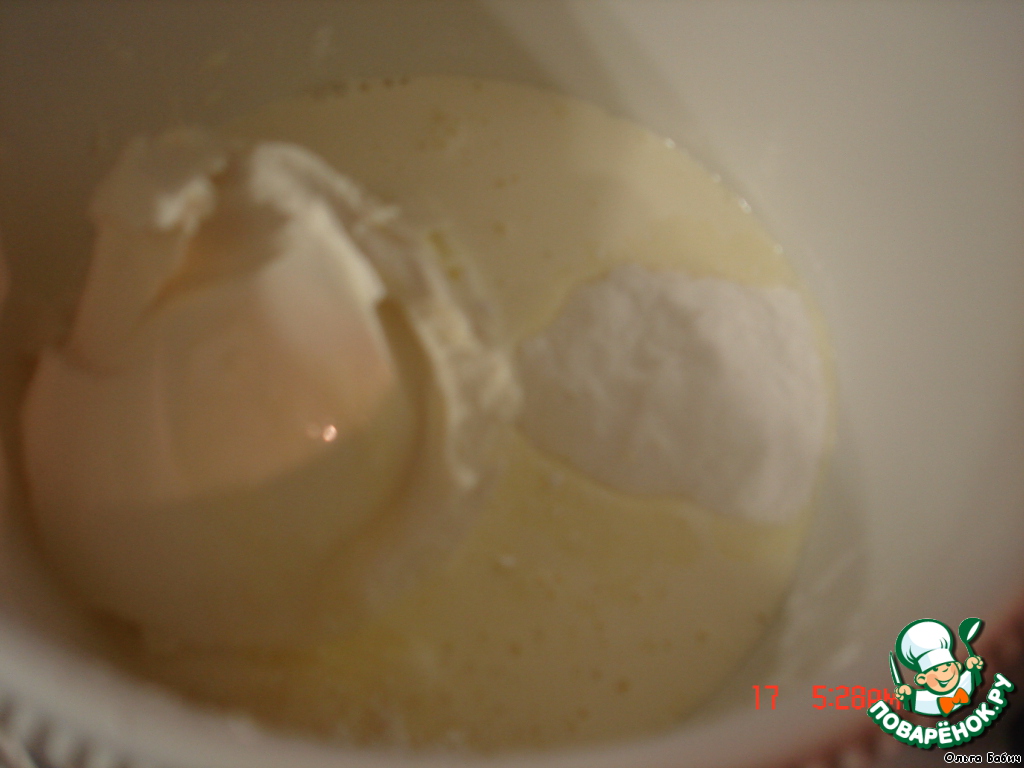 While baking the cake cools, make the cream: Beat cheese, icing sugar and 200 g of cream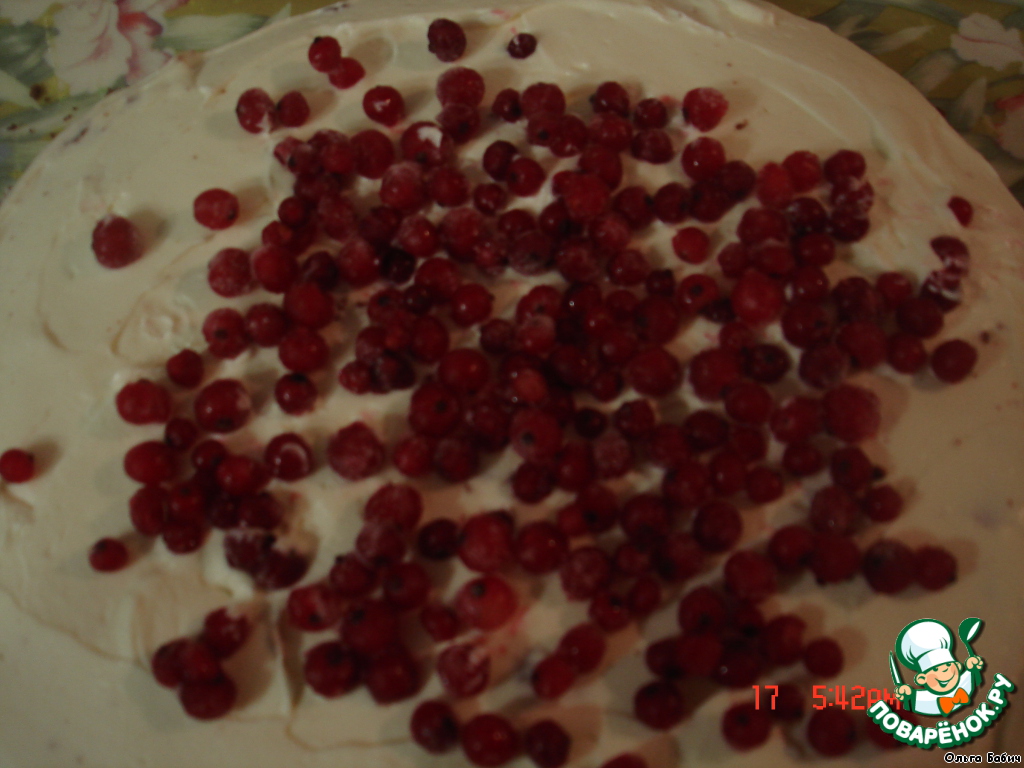 1 on the cooled crust of nanomi cream and put the currants (I have frozen), almost exclusively in the middle (then you will understand why), cover with 2nd cake, grease cream and put on 20 min in the cold. Now cut the shape of the basket (rashshe we could not do, the cakes will crumble! Now I understand why the berry in the middle!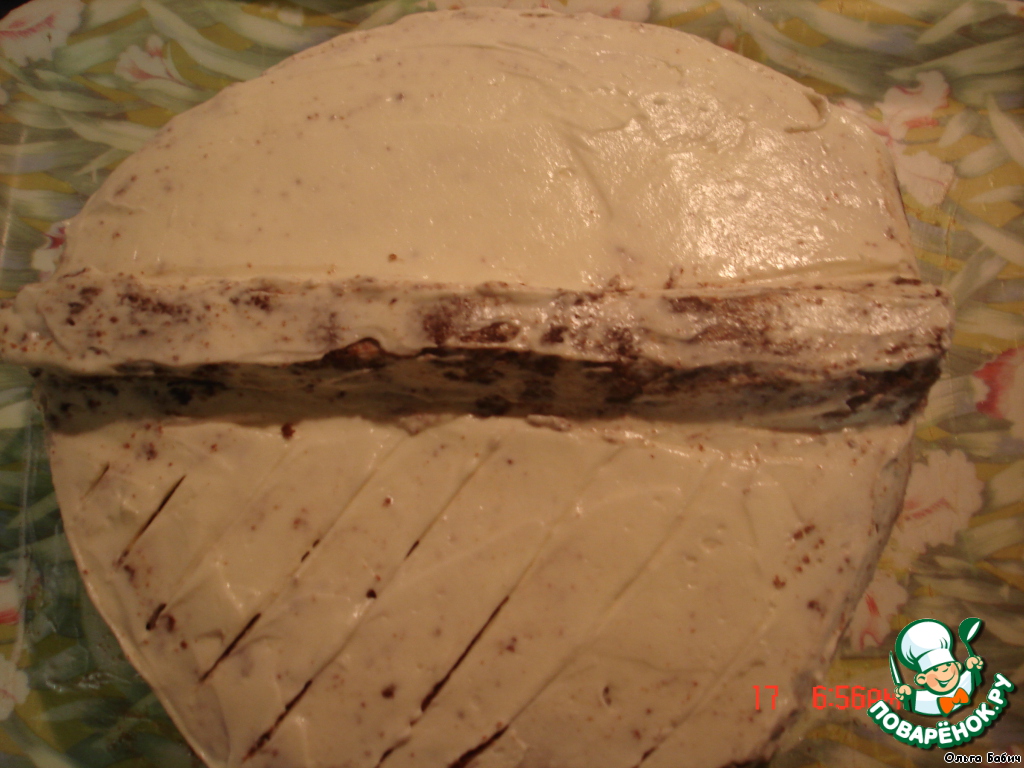 Made from scraps of striped baskets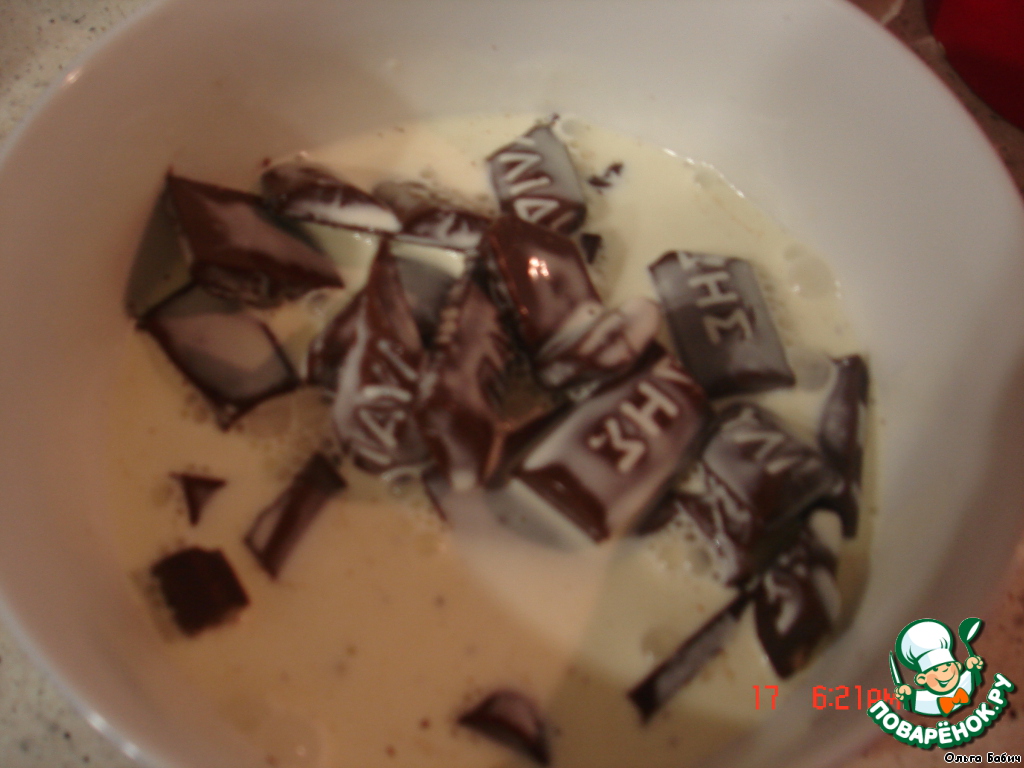 Now cook the ganache-cream baskets: bring the cream to a boil and pour over the broken chocolate, mix well, add a oil, I did not add! Allow to cool, whipped, put the cream, put in the cold for a few moments, and got out kornetika did stripes, mimicking the basket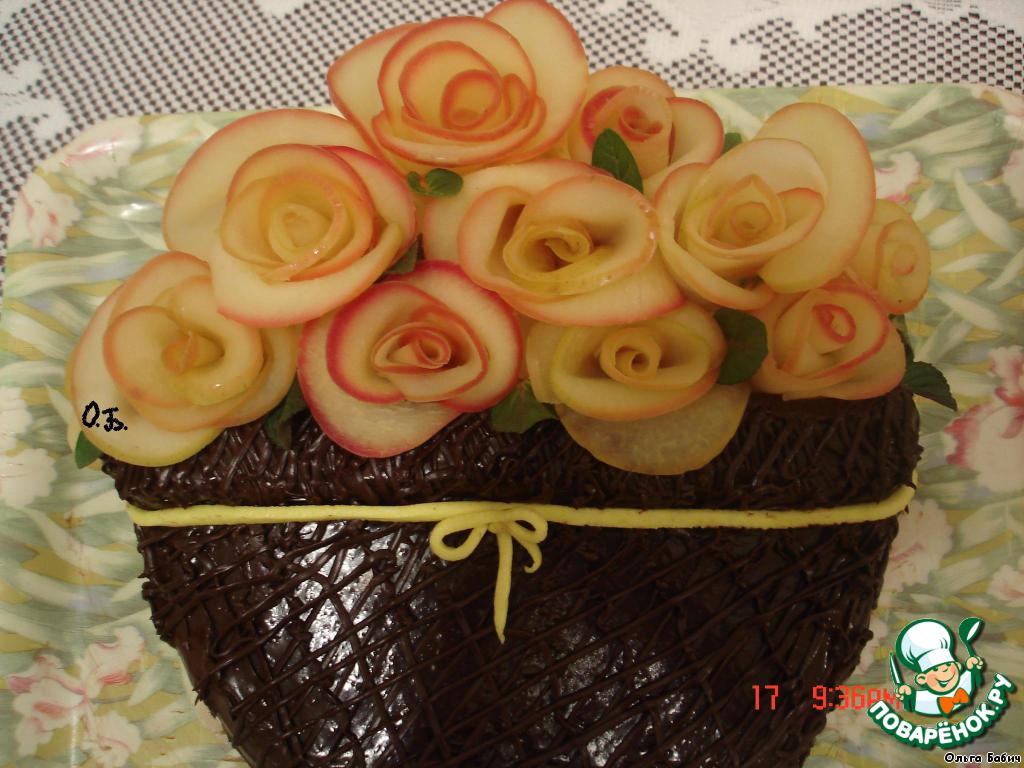 Roses made from apples, in my work I showed and told how it was done! For example, you can see here: http://www.povarenok .ru/recipes/show/35 405/ the idea of design thank Hope Krivova!