Description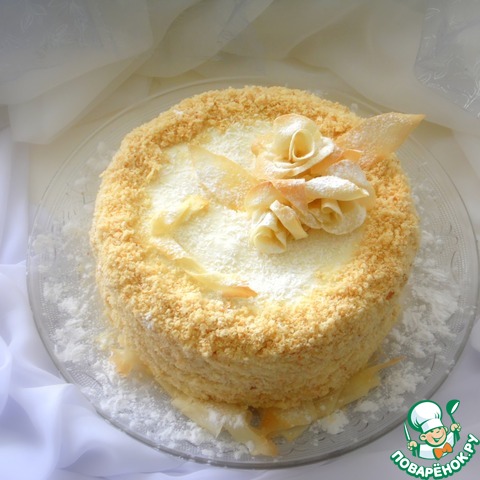 Homemade French cuisine is cuisine of the provinces dictated by the local foods and related traditions.
Ingredients
1 piece

300 g

500 g

200 ml

1 tsp

1 Tbsp

500 ml

2 piece

0.5 cup

1 pack

1.5 Tbsp

20 g

150 ml
//= Yii::t('app', 'Total calories: ') . $recipe['ingredients']['total_calories'] ?>
Cooking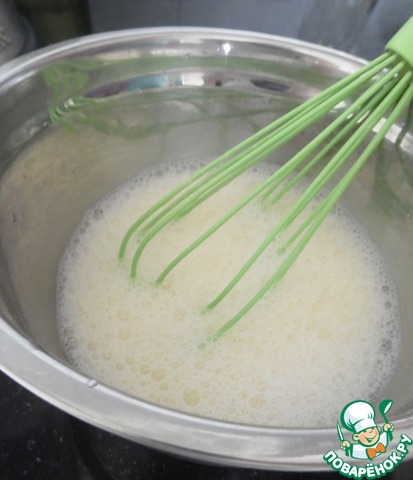 First make the dough - mix the ice water, egg, salt, vinegar, set aside.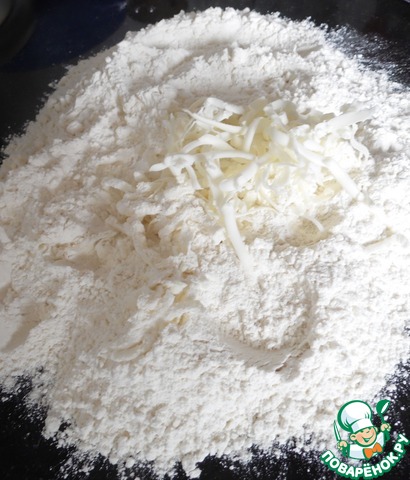 Pour the flour on the table and grate the butter on a grater into the flour, and grind flour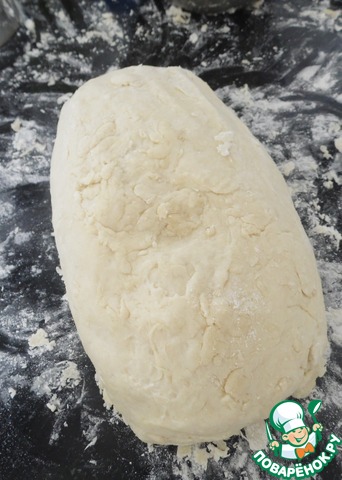 Then a little bit to gather together, pour the mixture of water, vinegar and knead the dough. Do it quickly. Wrap in foil and refrigerator for 2 hours.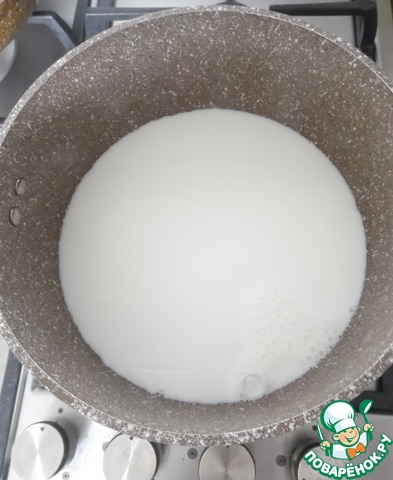 At this time, make the cream. In a saucepan, pour milk, add sugar. Put the saucepan on the fire, all the time stir until the sugar is dissolved, reduce the heat and leave the milk to heat up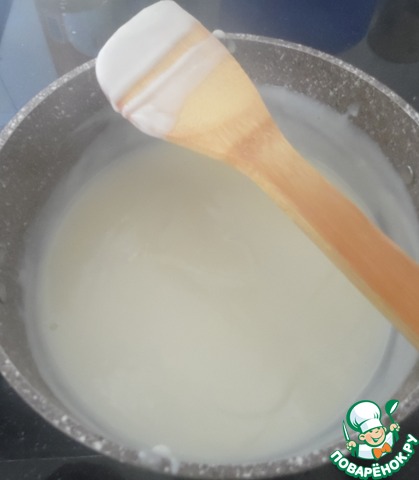 In a bowl crack eggs, add flour, stir until a homogeneous mixture. Pour in a mixture of two ladle of hot milk with sugar, stir, add 2 ladle of the milk, stir and return the mixture to the pan. Put the saucepan on the fire and, all the while stirring with a whisk, cook the cream until thick. Remove from heat, if necessary, filter through a sieve. Add the cream 20 grams of butter, stir, pour the cream into a bowl. Cover with cling film and leave to cool to room temperature.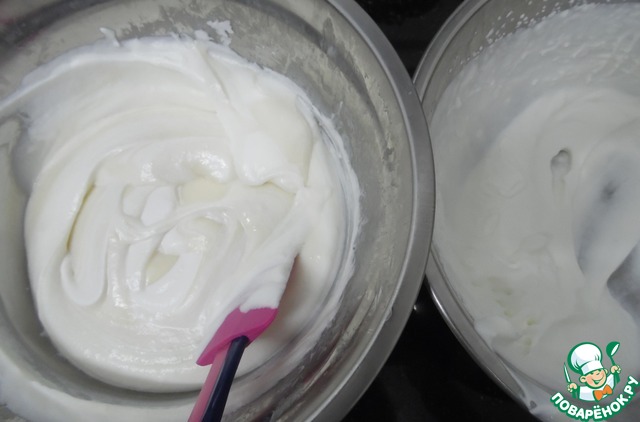 In the cooled cream add whipped cream, stir and put in refrigerator.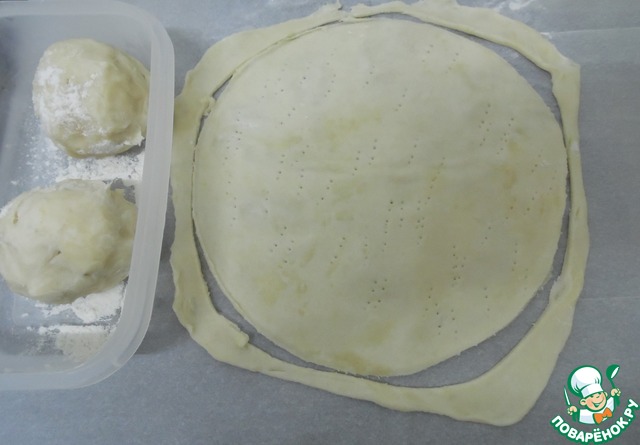 Continue to work with the dough. Then, after two hours, remove and divide into 90g pieces, form into balls and put in the fridge. Get on one and roll it out into a cake, the diameter is 20, crop residues. Do not remove, bake with leftovers, then cropping to the baby.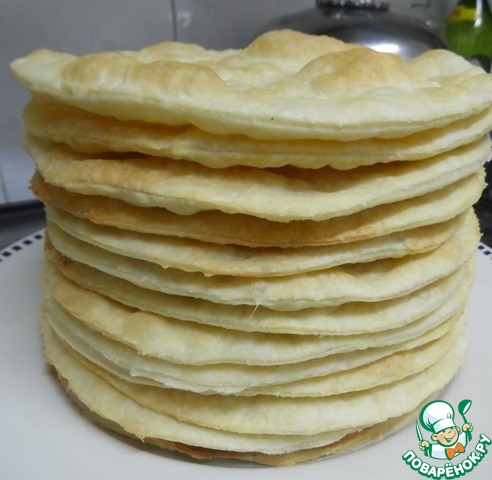 Assemble the cake, coat the cakes with cream, smear on the edges and sprinkle with crumbs made from scraps. Put in the refrigerator overnight.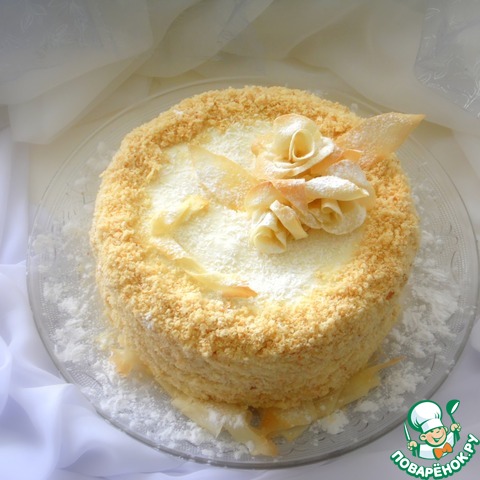 BON APPETIT.