Description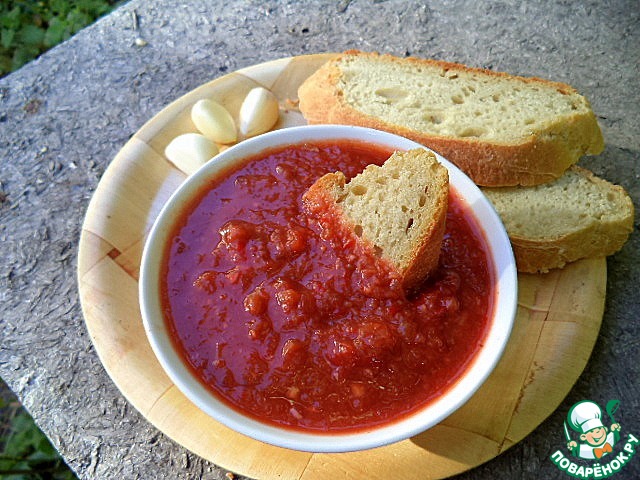 Girls, I can not share such a wonderful recipe! At work a colleague brought a box of this adzhika, I tried - and fired up to cook! I don't really like spicy, but it's such a harmonious taste that is prepared for the winter! With potatoes, with meat as an appetizer - just with some bread! I did strictly according to the recipe and you can vary the spiciness according to your taste! Help yourself, my dear!
Ingredients
1 kg

1 kg

1 piece

3 piece

1 cup

2 Tbsp

0.5 l

1 tsp
Cooking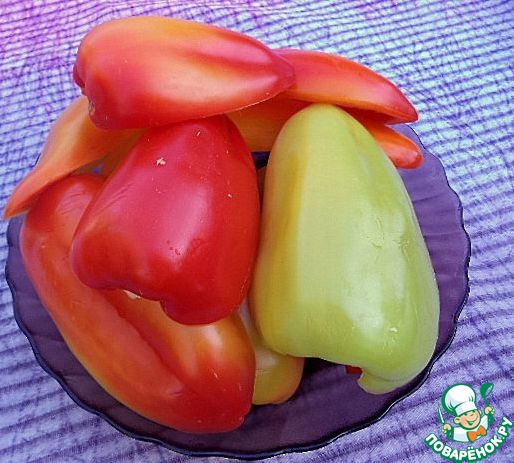 I cooked a half portion. Pepper peel, cut into small pieces and scroll through a meat grinder, I pulverized in a blender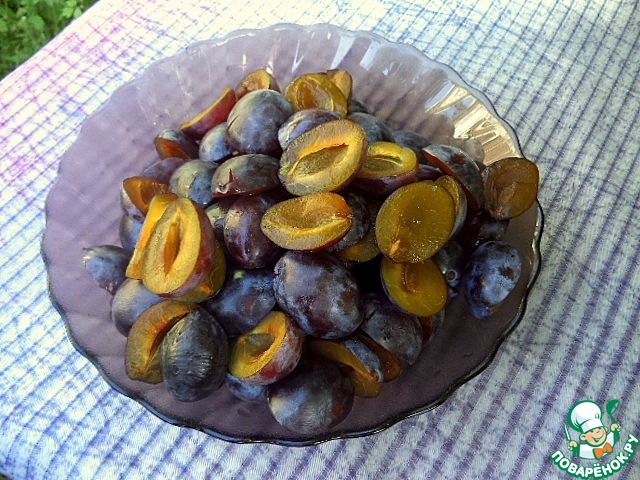 From plums remove the seeds and also grind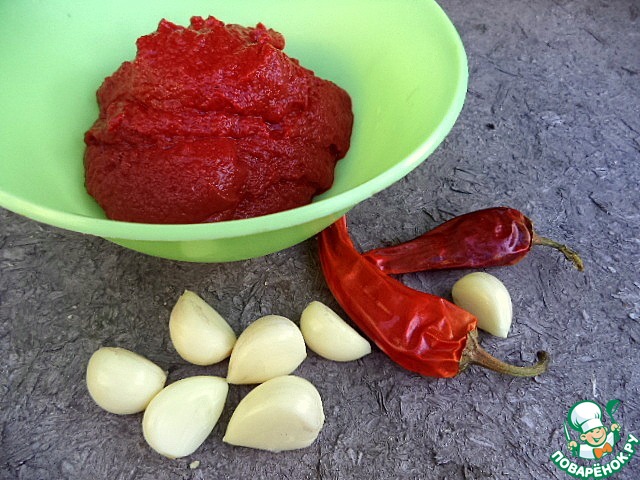 Garlic and hot peppers take on the taste, I'm half portions took 7 zubochkov of garlic and two peppers. Pepper, I only had dried, I along with the seeds added in the blender bell peppers, he gave a great slight kick!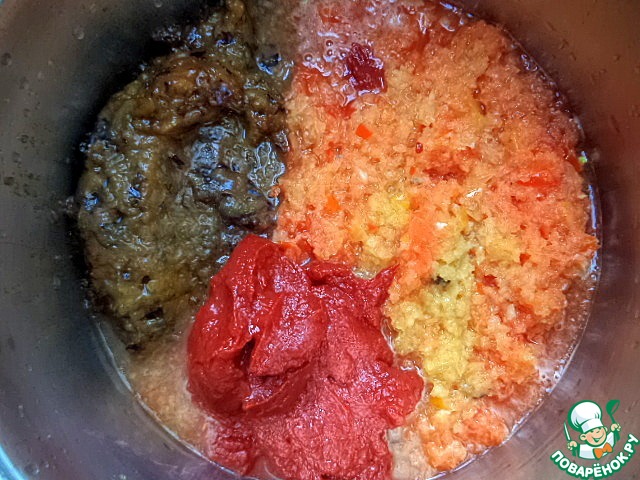 Add to the pot all of our ingredients, add the tomato paste, sugar and salt. Cook over low heat 30 minutes, stirring occasionally. If you are going to do for the winter, at the end of cooking add 1 tsp of vinegar. Transfer to a hot dry banks, flip and leave to cool.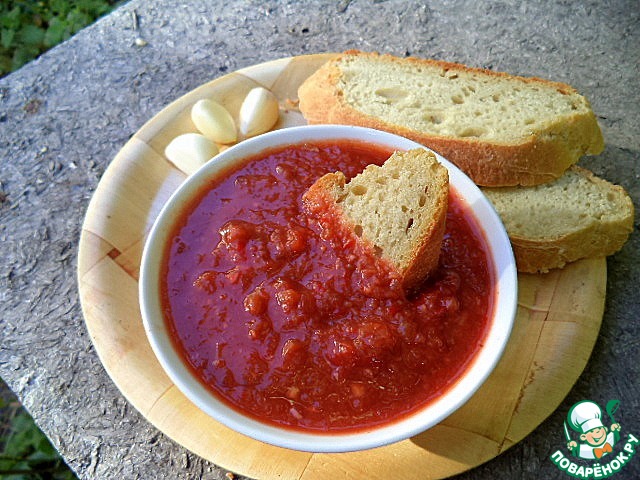 From half portions to form two half-liter jars and a little to sample! Help yourself, my dear! This is a very tasty sauce! Today I baked bread for Zotochkina recipe http://www.povarenok .ru/recipes/show/82 751/ so with this adicci so delicious!!! Bon appétit!!!