Description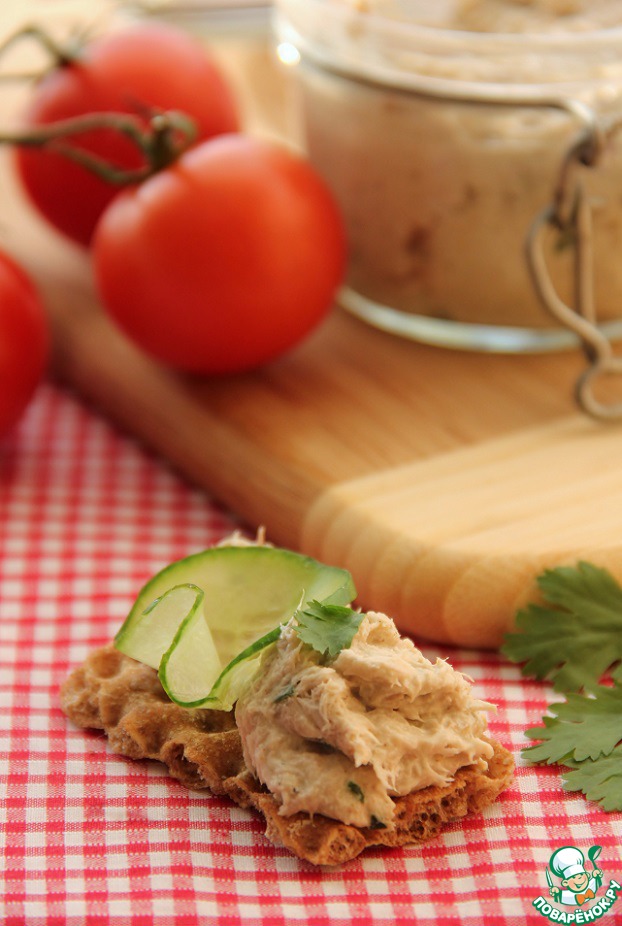 About what Riet, I (and not only me) already wrote. But I repeat and say that this is a kind of rough pate with visible fibers. It is made of pork, poultry, fish and even crab. But from the mackerel... the Recipe came to me by accident, and became very interested in what happens. But it turned out so good that now he's a frequent guest on the table.
Ingredients
450 g

2 piece

3 piece

50 ml

1 Tbsp

2 Tbsp

1 piece

1 piece
//= Yii::t('app', 'Total calories: ') . $recipe['ingredients']['total_calories'] ?>
Cooking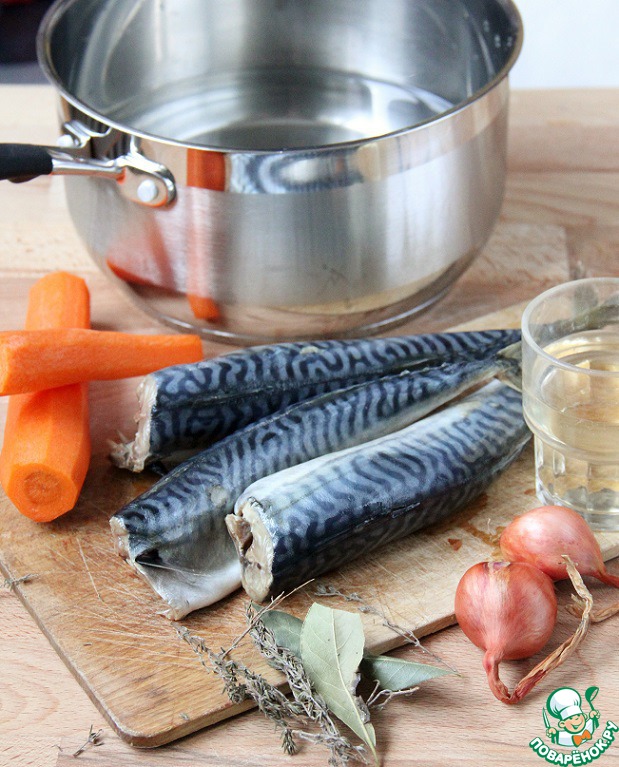 It's very simple. Mackerel I have a small, three carcasses of a total weight of 450 g. the Head and tail cut off. Scrape the carrots, two onions-shallotte cut into quarters. If there is no onion-shalott, you can use regular.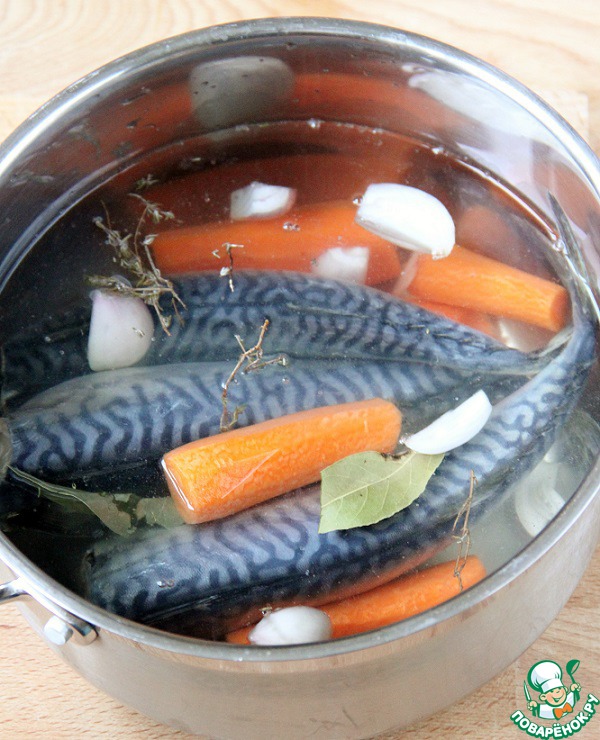 Fish pour cold water, add the wine, carrot, onion, Bay leaf, thyme, salt and pepper. Bring to the boil without a lid, then turn off the heat, cover and let stand 15 min.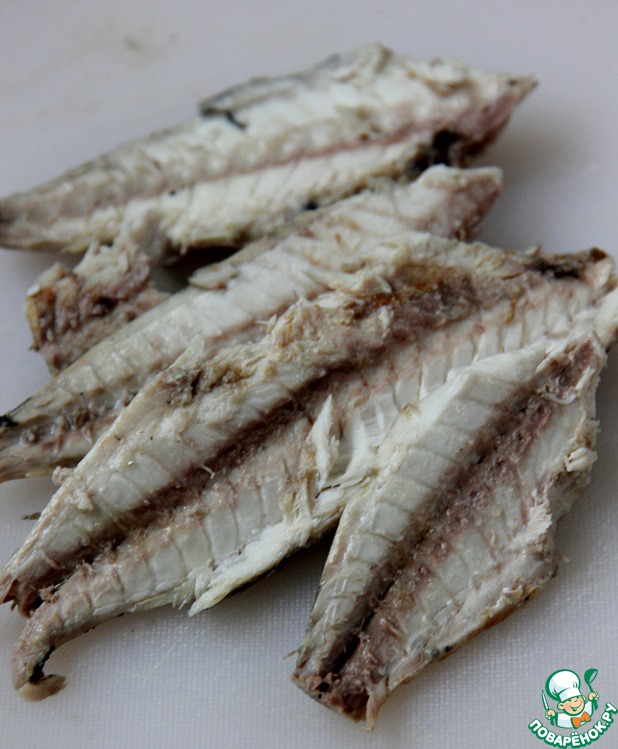 Then get the fish, cool slightly, remove skin and carefully remove the bones. Fish broth, it is still useful to us. Mackerel mashed with a fork (not a blender!).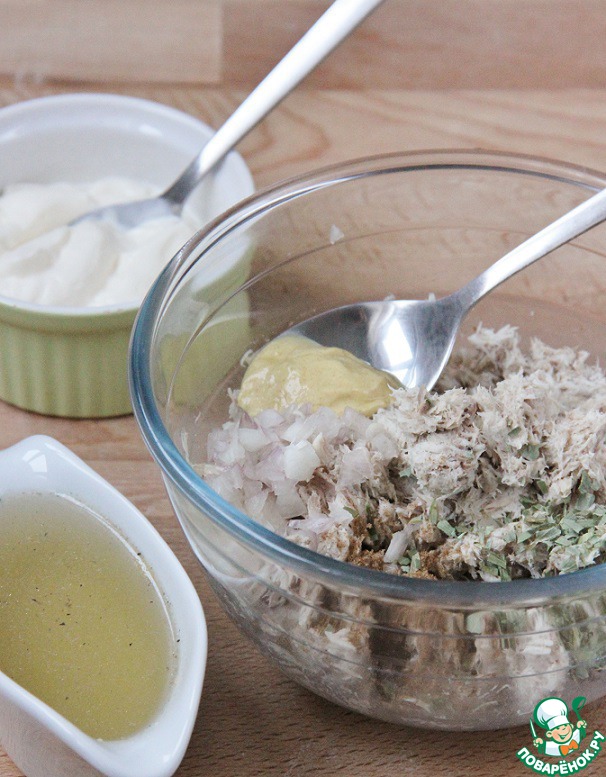 Add the mustard, sour cream and remaining chopped onion shallotte. Add seasonings. I added coriander, paprika and tarragon. You can also add curry. If necessary, add salt and pepper to taste. Mix well. As RIAT it turns out too thick, dilute it with the remaining broth to the consistency that you like.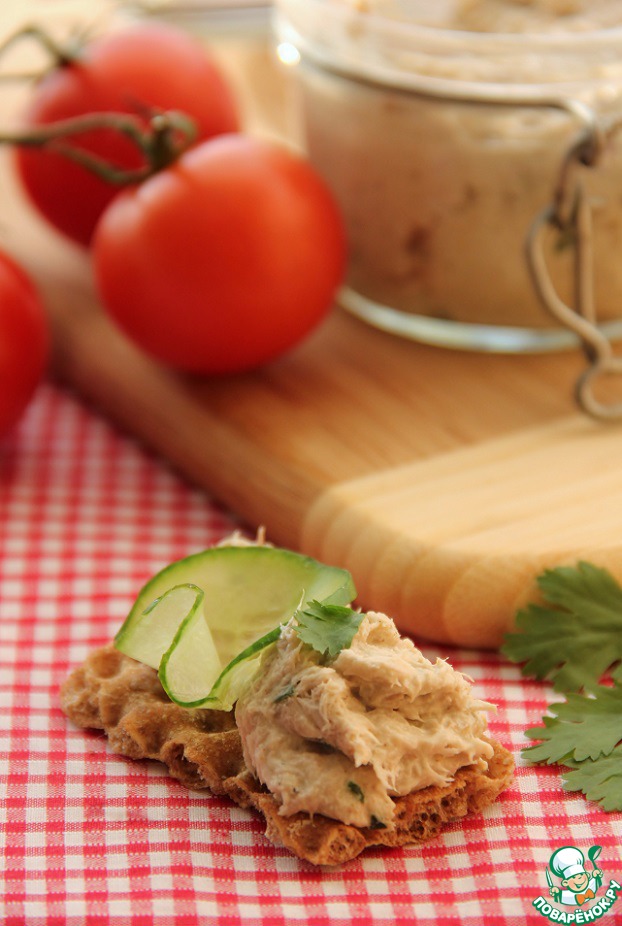 Ready Reet put into the fridge for a couple of hours. Very tasty on toast with cucumbers - fresh or salt.