Description

This is a very delicious soup. Rolls add a special rich taste.
Ingredients
2.8 l

2 piece

100 g

1 piece

1 piece

1 Tbsp

2 piece

160 g

4 tooth

40 g
//= Yii::t('app', 'Total calories: ') . $recipe['ingredients']['total_calories'] ?>
Cooking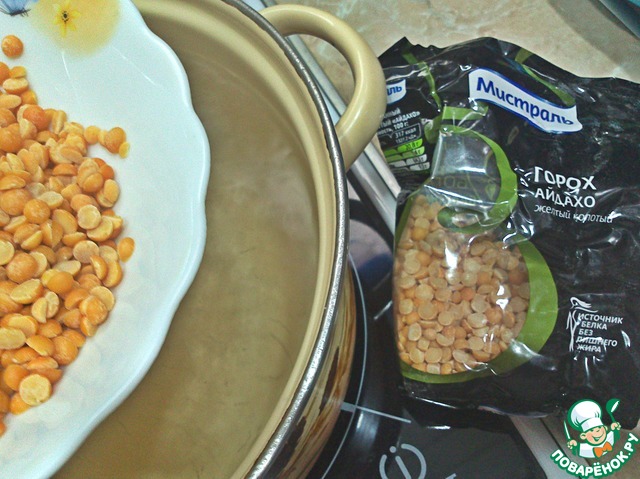 The water to boil. Peas, rinse, add water and cook until tender on low heat. I used peas Idaho TM "Mistral". It does not need pre-soaking, but quickly prepared. If You're using another TM, then cook the peas according to the instructions on the package.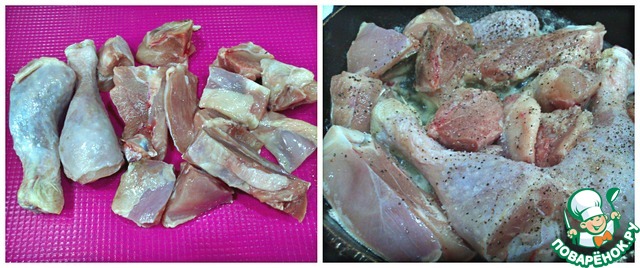 Chicken rinse, cut into small pieces and fry until soft in clarified butter. Chicken legs lightly with salt and pepper.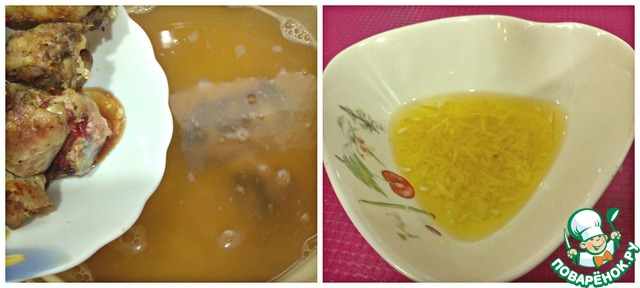 Legs add to the pan with the peas. Half of the butter we leave it in the pan, and half - pour into a bowl and add to it chopped garlic (I RUB on a small grater).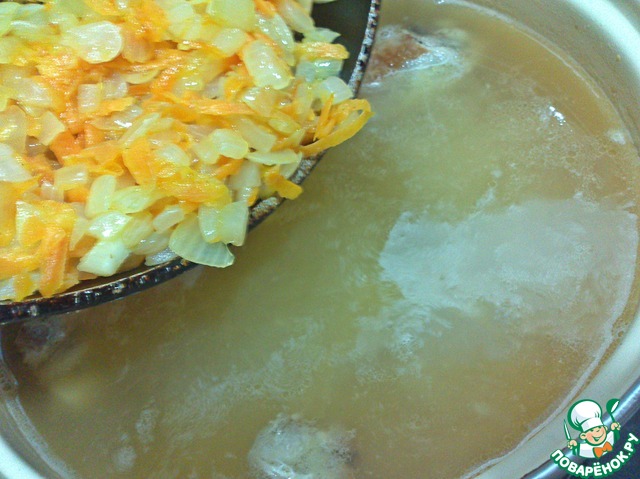 Onions finely chop, fry in butter until Golden color, add grated on a coarse grater carrots. Fry for 3-4 minutes and add to the pot of soup.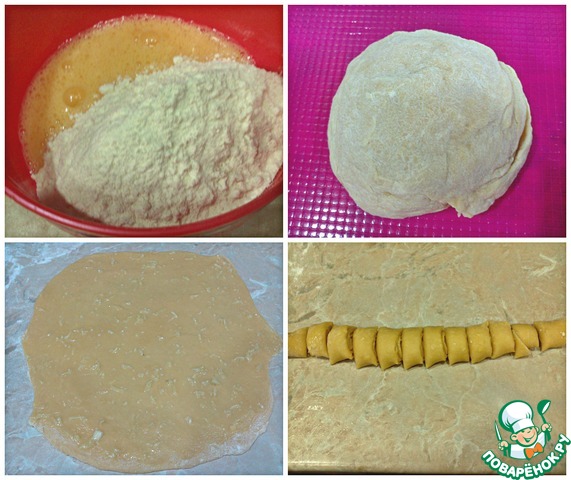 Prepare rolls. Beat eggs with salt, add the flour and knead the dough. The dough should be elastic. I divide the dough into two pieces and rolled each square. Every part of the daubed butter with garlic. I hand spread throughout the dough. Turn rolls and cut about 1 cm to Cut the larger pieces is not recommended, because they are in the water will increase and in the middle will be raw.

Now our rolls are added one by one into the soup. The edge of each rolls carefully try to take that is not turned during cooking. I samipya each roll twice, the second time by the skin of the dough is higher. So not exactly unfold. Rolls cook for 10 minutes, add the greens, bring to a boil and switch off the stove. Infuse the soup for at least 10 minutes. This soup can be cooked with peas and no beans. This is already everyone's taste.