Description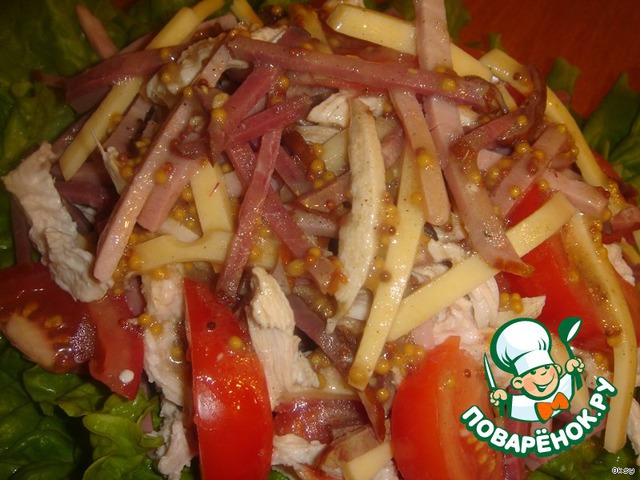 When I prepare salads, my husband eats it, but always says something like: "Tasty, but if you add even a small piece of meat, it would be even better!" Today I made a salad to the delight of her husband. This salad several years ago ate at the restaurant, had a different name. My friend when saw him, they said, "this is It! Three kinds of meat! Yes this is the joy of men!" And the name stuck. However, the salad was mayonnaise, but I made the dressing to your taste.
Ingredients
100 g

100 g

100 g

100 g

2 piece

1 tsp

1 tsp

0.5 piece

3 tsp
//= Yii::t('app', 'Total calories: ') . $recipe['ingredients']['total_calories'] ?>
Cooking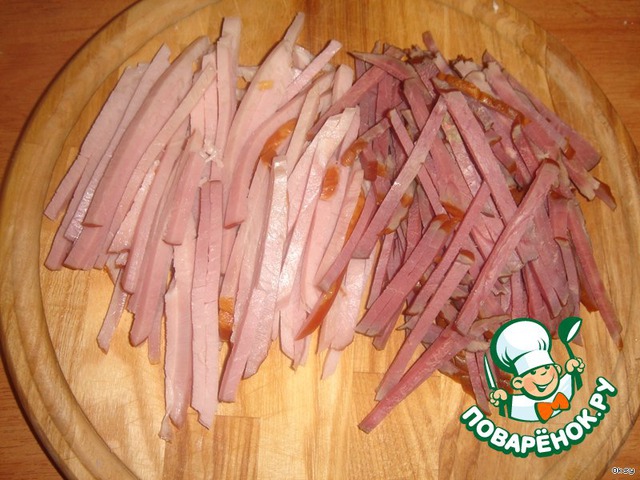 In General, for this salad you need three kinds of meat, you can take any meat of your choice (boiled, smoked, pork, beef, chicken, tongue, etc.). Meat should be cut into thin strips. It is better to take cuts, it easier to thinly slice.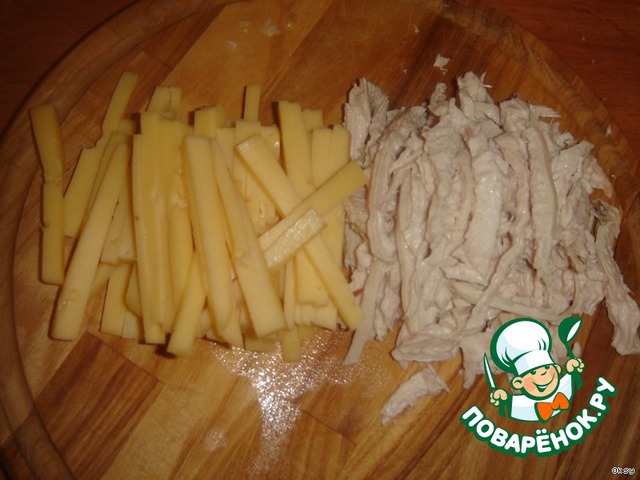 Cheese is also thinly slice into strips. Boiled chicken meat to break up into long fibres.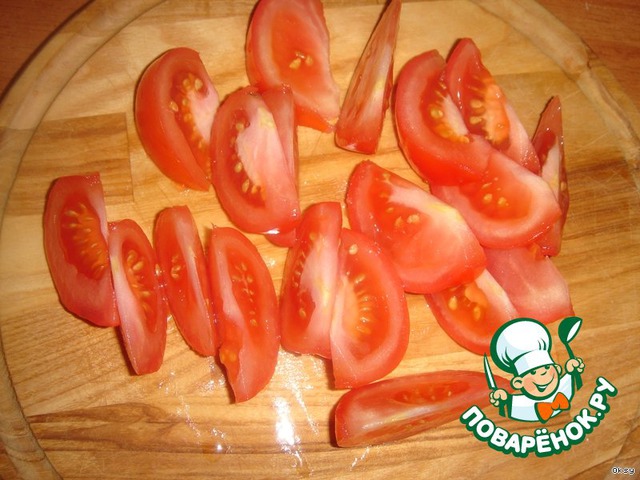 Tomato can be cut into strips, but I like that better segments.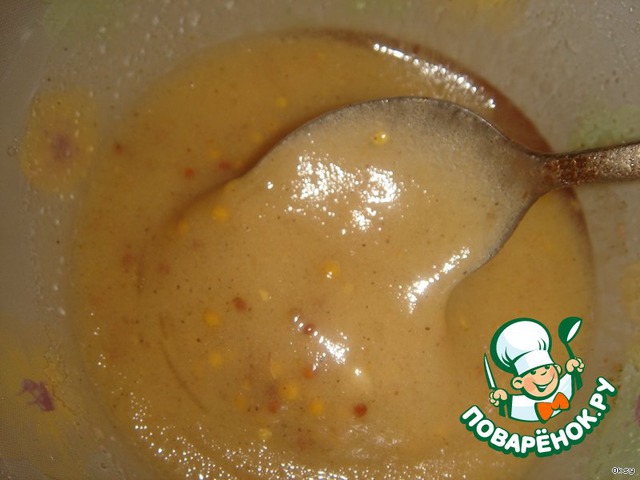 Make a dressing by mixing the mustard, the juice of half a lemon, salt, pepper, oil (I had grape seed).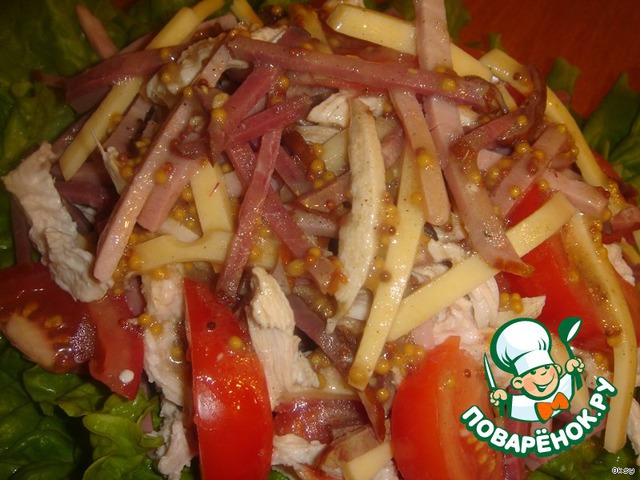 In a large bowl mix the meat, cheese and tomatoes. In a large flat dish lay out lettuce leaves. Top meat with cheese and tomatoes. All randomly pour with the dressing. The salad is ready. Quick, tasty, satisfying! Men always love it! And not only men;-) Bon appetit!