Description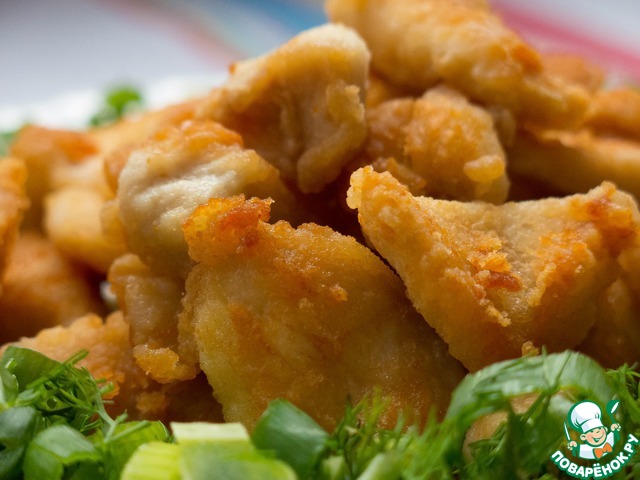 Incredibly delicious chicken that pan "swell" in your eyes! I want to eat it all without any garnish! Very tasty with fresh vegetables! Very popular among children and men! Don't miss your chance to surprise your loved ones! Invite!
Ingredients
1 kg

1 tsp

0.5 tsp

1 Tbsp
Cooking
Chicken Breasts cut into small cubes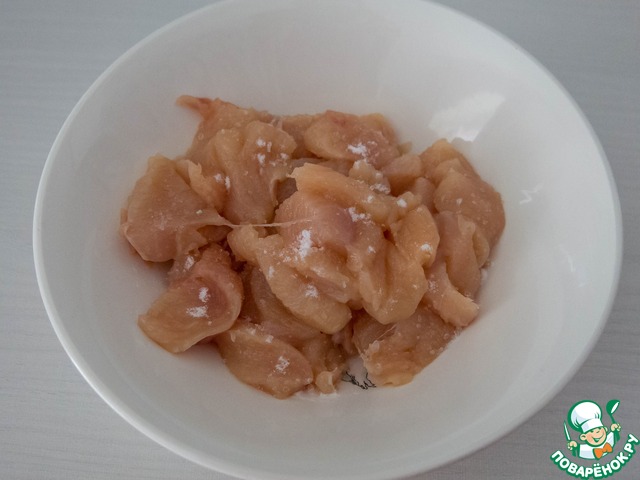 Add salt to taste, add soda, mix well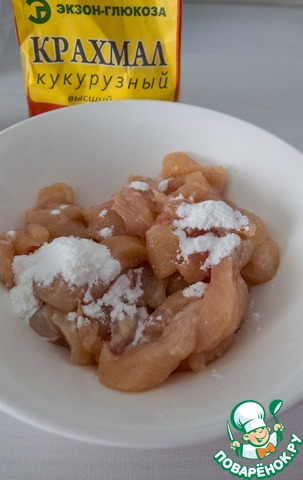 Sprinkle with lemon juice, stir, add the starch (any), mix up again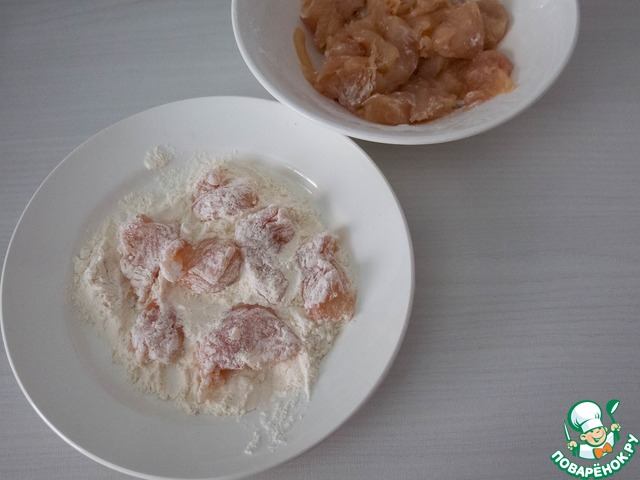 After the starch to give the chicken to stand for 15-20 minutes, then coat each piece in flour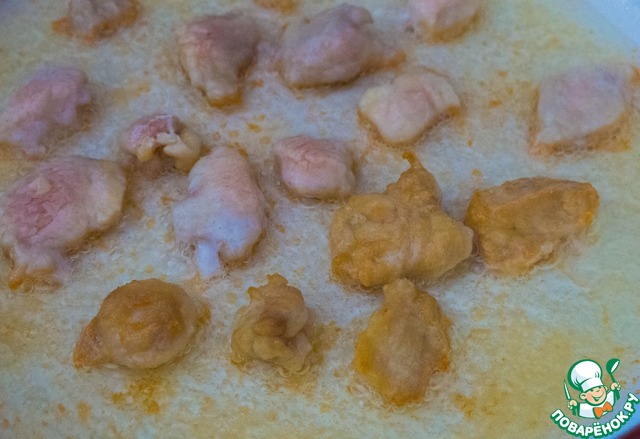 And fry in vegetable oil on both sides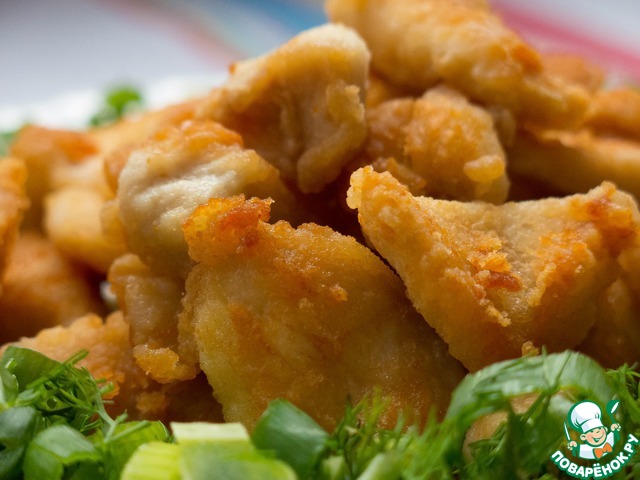 Chicken "Geneva" ready!