Description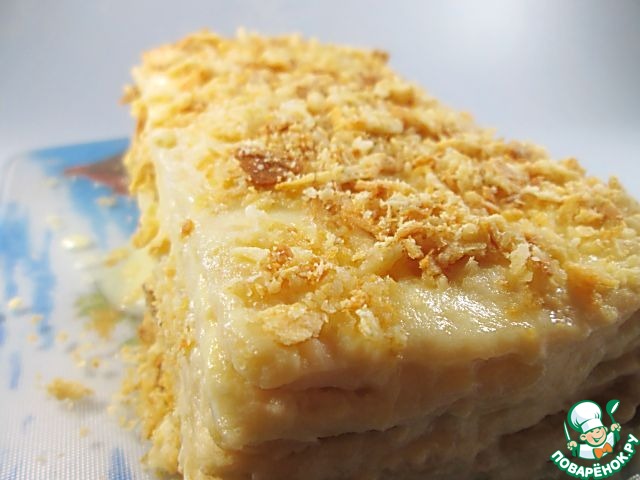 It turns out that beer can make absolutely stunning cakes "Napoleon"! This version of the famous cake is not only interesting part of the test, but low-fat cream, which makes this "Napoleon" less calories in comparison with others.
Ingredients
1 tsp

4 cup

250 g

0.66 cup

200 g

3 Tbsp

3 g

1 l

5 piece
Cooking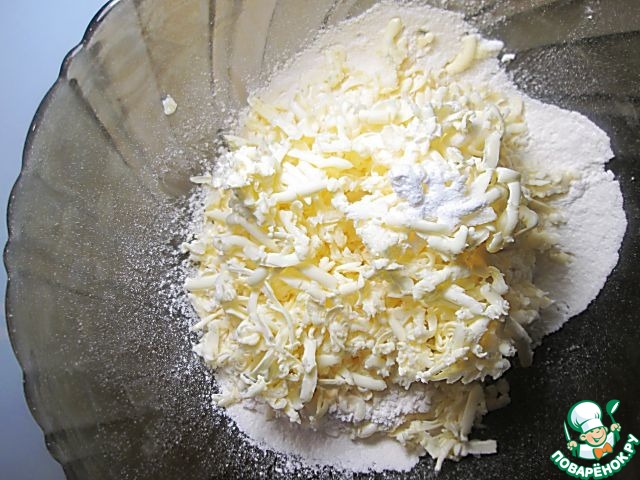 In a bowl sift all the flour, grate the butter, add the leavening agent. Mix to form crumbs.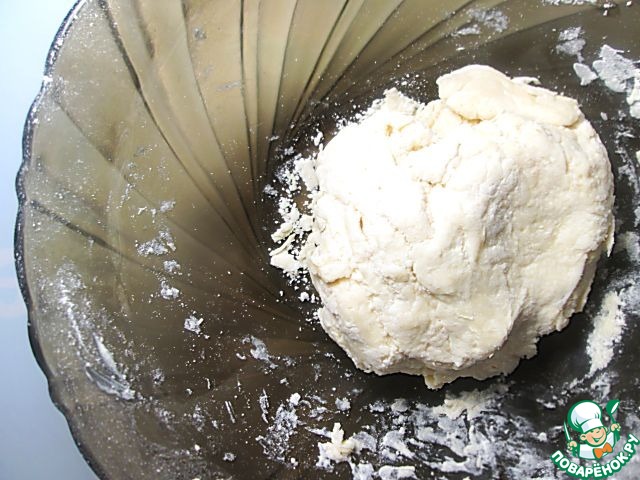 Add a cold beer, knead the dough, just do it quickly to ready it retains a light, layered structure. If the dough is crumbly, add some more beer. Divide it into 8 equal parts, something to cover the container with the dough and put 1 hour in the refrigerator.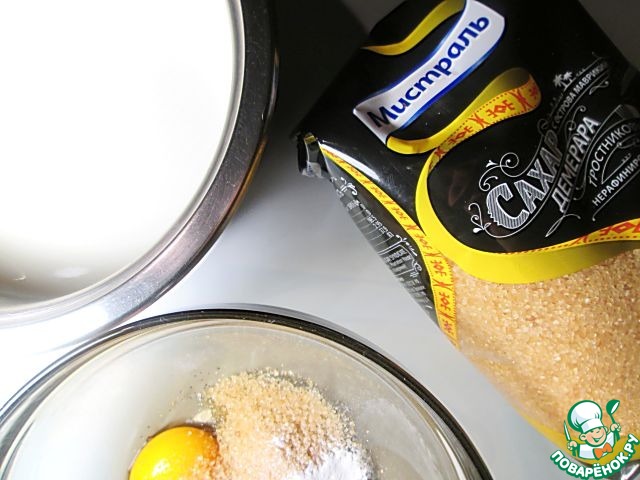 To the yolks add the vanilla and sugar, whip the mass of the halo. In a small part of the total volume of milk dissolve starch.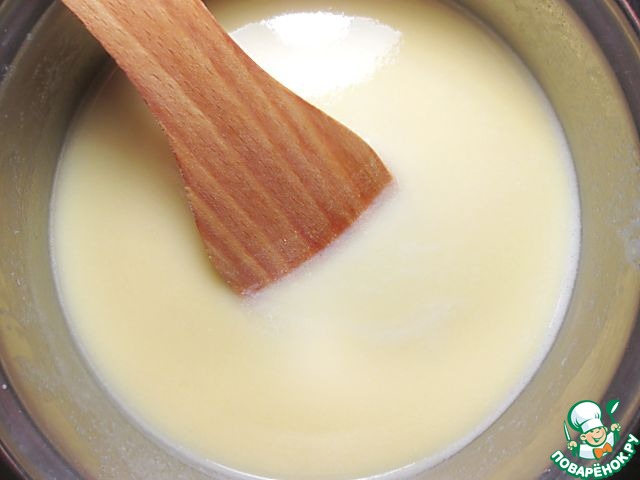 Scald milk, add starch and yolks and stir with a whisk until smooth. Cook until thick, stirring constantly. Bring to a boil, but do not boil. Cool the cream to room temperature and store in the refrigerator.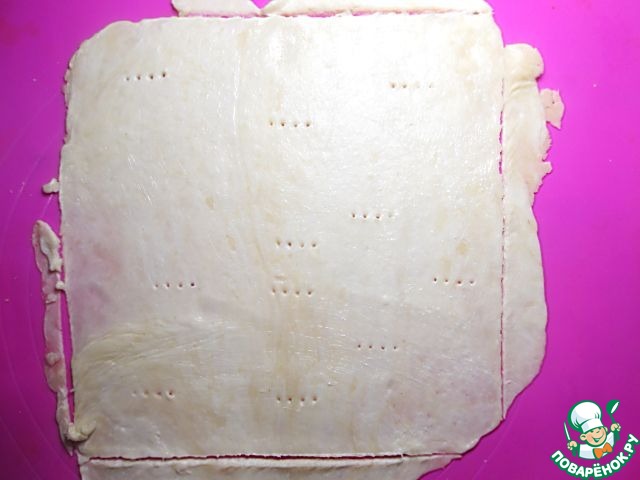 Each piece of dough thinly roll out, cut out a square measuring approximately 20 by 20 cm I was preparing the "Napoleon" of 1/2 the number of products, therefore divided the cake into two rectangle. The cropping test is deferred. Bake each cake until lightly Browning in the oven, pre-heated to 210 degrees Celsius for 5-6 minutes.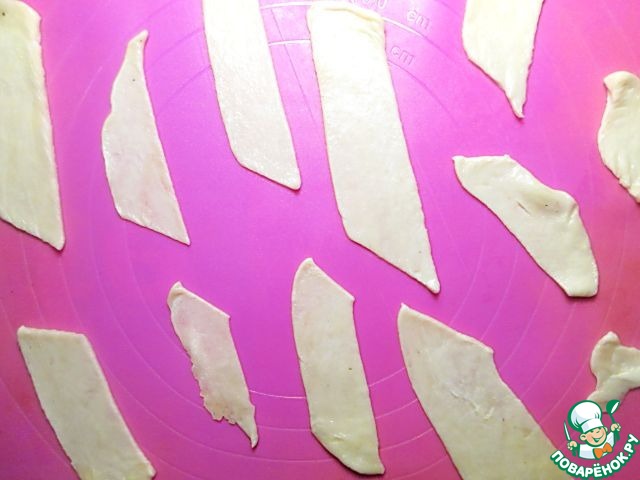 Remains of dough roll out, cut arbitrarily. Bake until a stronger Browning. When they have cooled, crumble them with your fingers.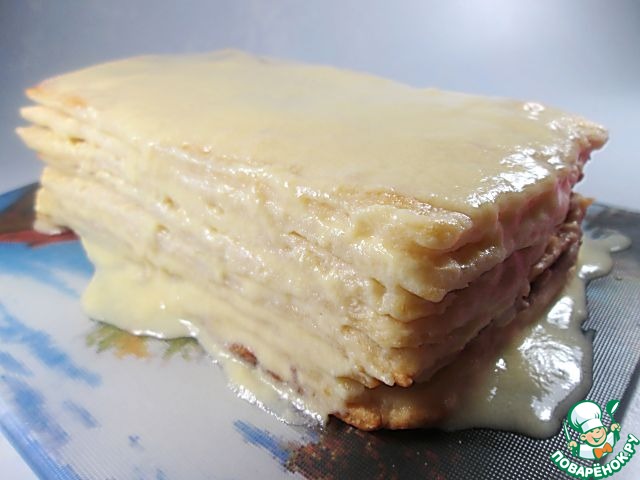 Put on each cake a large amount of cream, brush over the sides and top of cake, decorate the cake with crumbs from scraps of dough. The recipe was recommended to put the cake in the fridge under pressure for several hours. I did not do this, the cake and so very quickly soaked cream.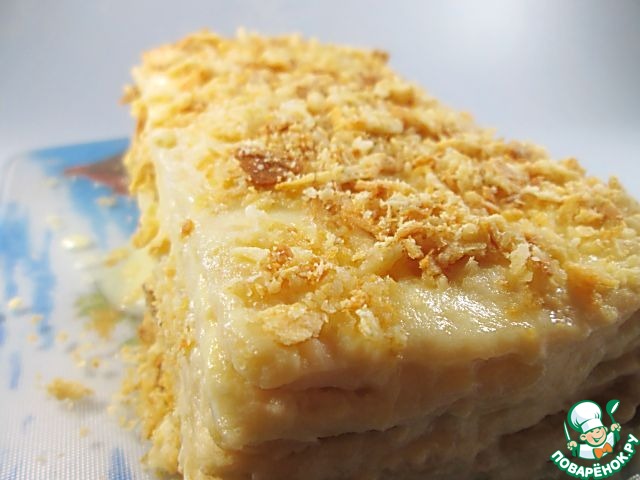 Remove the "Napoleon" in the fridge overnight to be soaked.