Description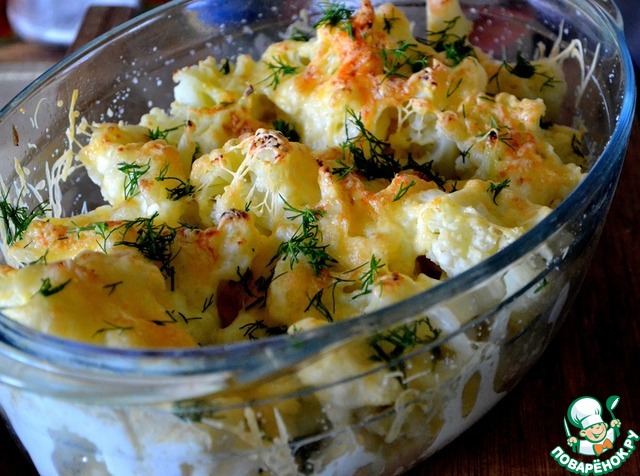 This is the most favorite vegetable recipe for my husband. Here every day he is prepared and happy completely! The boys from dad not far behind, and I have to say, all my men - staunch meat eaters gourmet. It's not even a recipe - only 3 components rather the method of preparation. And so easy, that writing too much about it. Here for the tenth time, probably, this summer was cooking, and suddenly I thought: okay, if anyone knows. And how many people disappear without so yummy! We need to share!
Cooking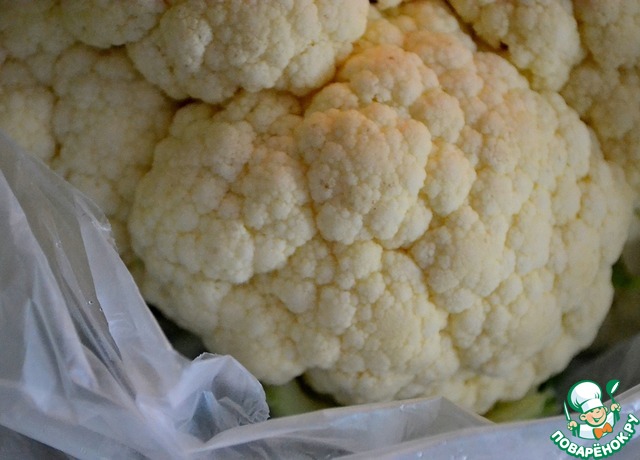 Will do this in three steps))) Cabbage disassemble on inflorescences and boil in salted water. I put it in already hot water and boil 7-8 minutes, not more, so as not seethe.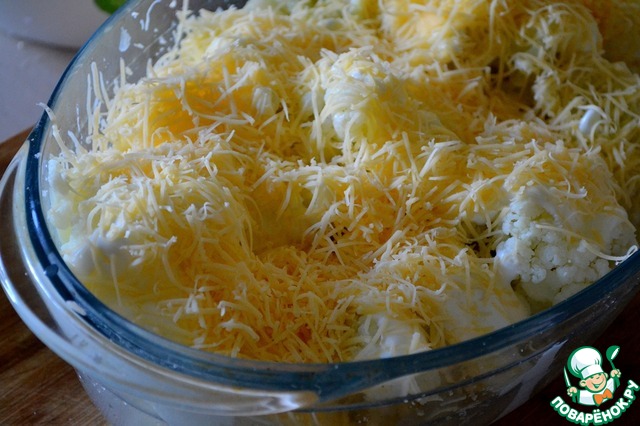 Throws the cabbage in a colander. Form grease, put the cabbage, add salt to taste, put the mayonnaise and generously sprinkle with finely grated cheese.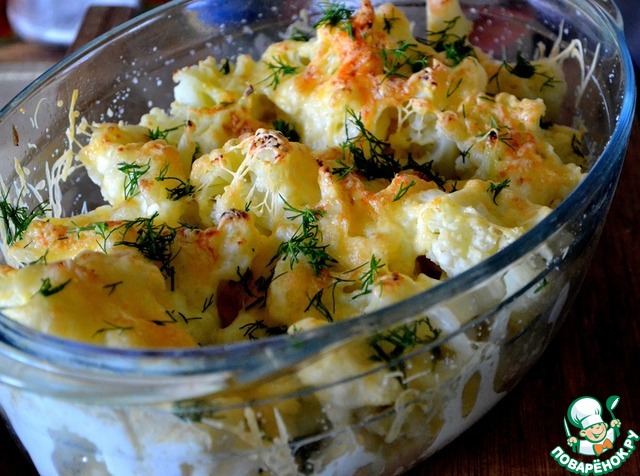 Put in hot oven until cheese Browning. It is approximately 15-20 minutes at 180*C. Look at the oven, they we all different.